Remember "the floor is lava"? It's a childhood game where kids pretended the ground is covered with lava, so they could only move around without touching the ground. Now, Snapchat has turned the game into one of its latest AR filters.
The app now has "groundbreaking" lenses that can either turn your floor into lava or water. Playing "the floor is lava" game is now more surreal than ever because you can literally see lava on the floor via the Snapchat lens.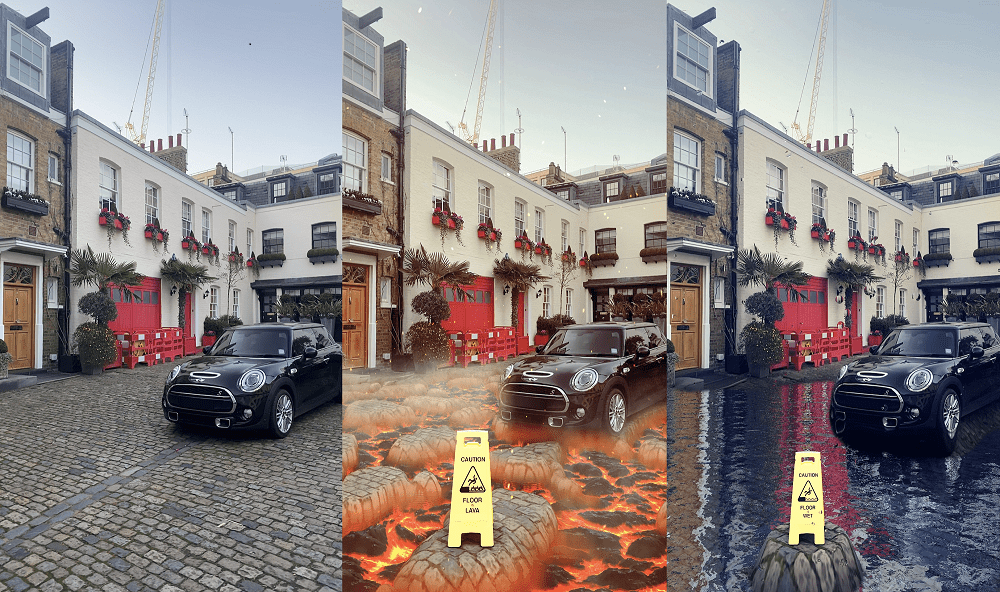 Snapchat has been famous for its crazy amount of filters and lens that are wildly popular. Its dog filter remains one of the classic filters that are widely-used, not to mention several other filters like Time Machine, Gender Swap and more. The company even introduced community filters so you can create and share your own filters with others.
To check out the new lenses, just open your app and tap on the Lens Carousel on your camera screen.