Snapchat introduced a bunch of new features and tools during its Snap Partner Summit, including the Snap Minis, new UI features and more. 
Snap Partner Summit: Snap Minis

 
Snap Minis is a set of utilities built by third-party developers with HTML5 to be used in Snapchat itself. This allows you and your Snapchat friends to communicate faster while using these Minis.
According to The Verge, there are seven Minis including an app to coordinate your schedule to Coachella, a mini Headspace app to meditate and an app called Tembo that lets you study via flashcard decks. These apps work cross-platform on Android and iOS and don't require installation. This makes it easier for developers because it requires more effort to create two versions of their apps.
Mental Health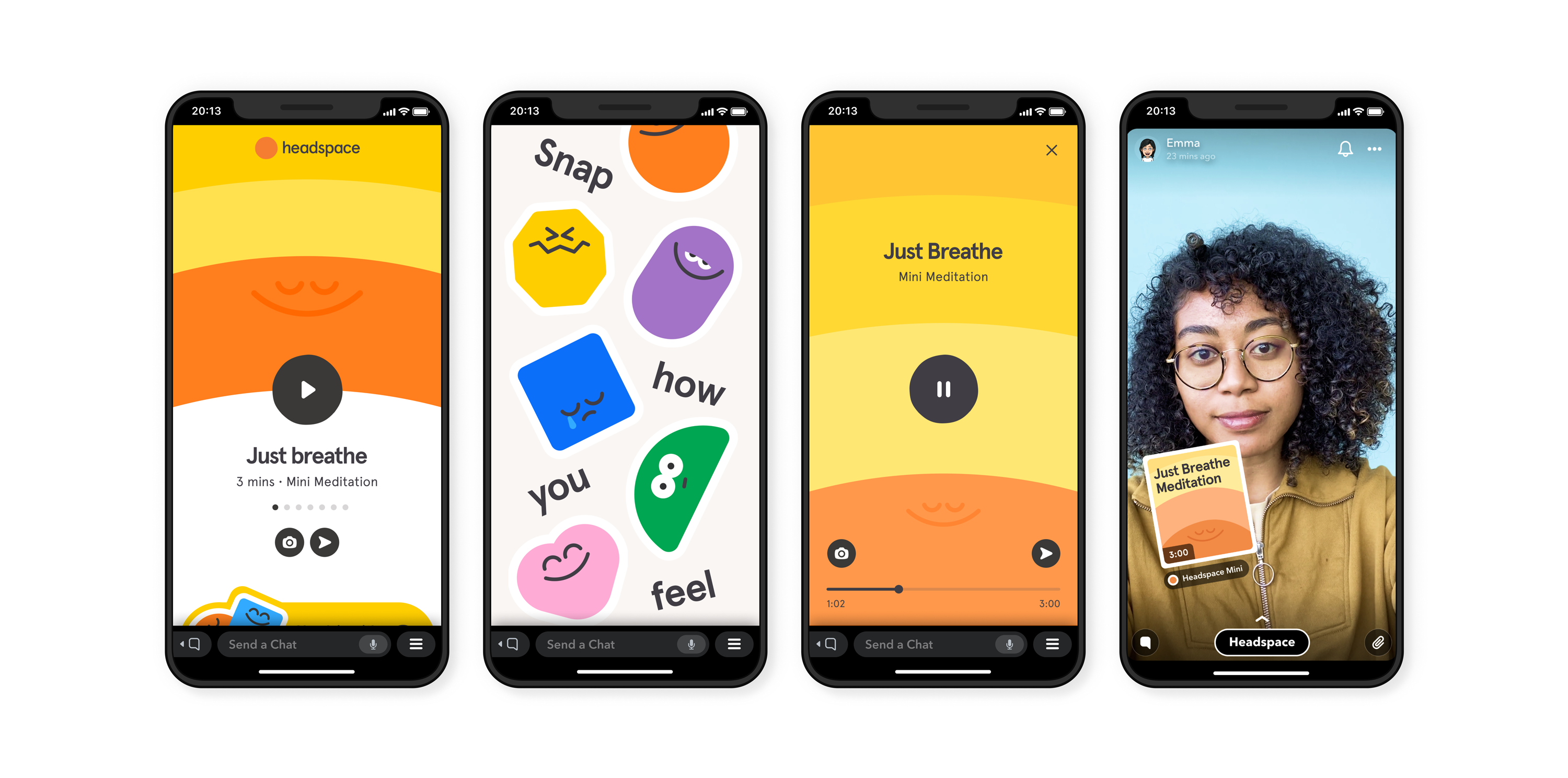 Snapchat launched a feature called Here For You back in March; now, the social media platform is adding more features including a partnership with Headspace to offer guided meditations and tools; a Snap Original that stars Kevin Hart and an in-app reporting tools for users to alert the platform if they suspect their friends are at risk of self-abuse.
Snap Originals
Speaking of Snap Originals, there will be 10 new titles that are debuting on Snapchat, including unscripted shows, scripted shows and docuseries. Snapchat will also be renewing several shows like Dead of Night, Face Forward and Nikita Unfiltered.
Snapchat Navigation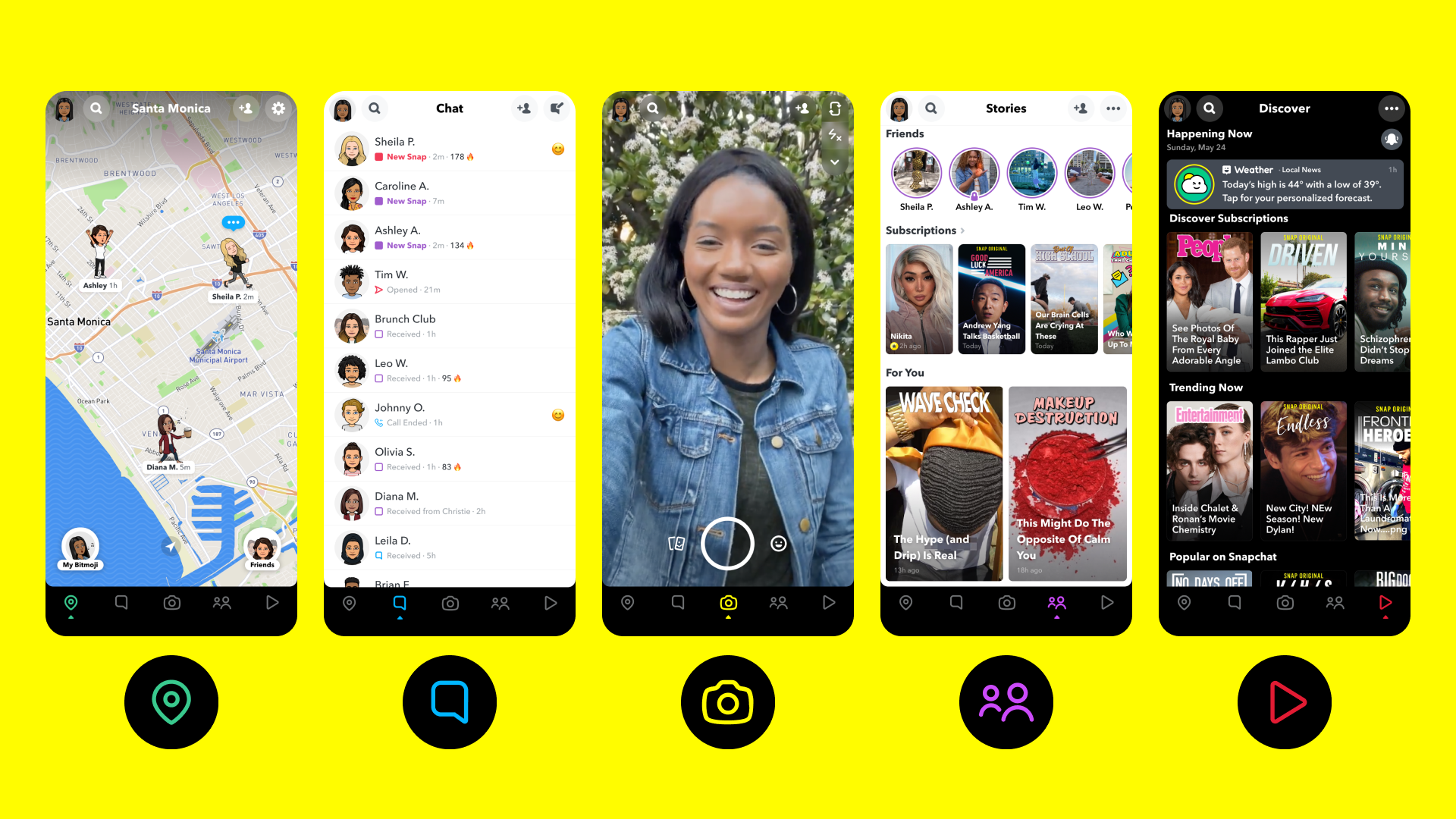 Snapchat is rolling out a new Action Bar for better navigation, Snap Map is also being enhanced to include popular spot, business listings and Place Profile (information of the business). In the future, users will be able to order food from Postmates, DoorDash and Uber Eats via Snapchat.