Are you looking to claim your RM150 e-Belia credit but don't know which e-wallet to apply for? Think no further, you get the best deal when you claim your e-Belia credit on Shopee as you are given up to RM500 worth of guaranteed vouchers, this means you get to shop whatever you desire on Shopee and spend less when you apply those vouchers when checking out. 
If you are unsure what e-Belia is all about, it is an initiative by the Malaysian government that aims to help youths aged between 18-20 years old or full-time students registered at local institutes of higher learning ease financial burdens, as well as encouraging the use of cashless spending.
From 1 June 2021 to 22 July 2021, the e-Belia credit and additional RM500 Shopee vouchers can be redeemed through Shopee and is valid until 31 July 2021.
How to claim RM150 e-Belia credit on Shopee?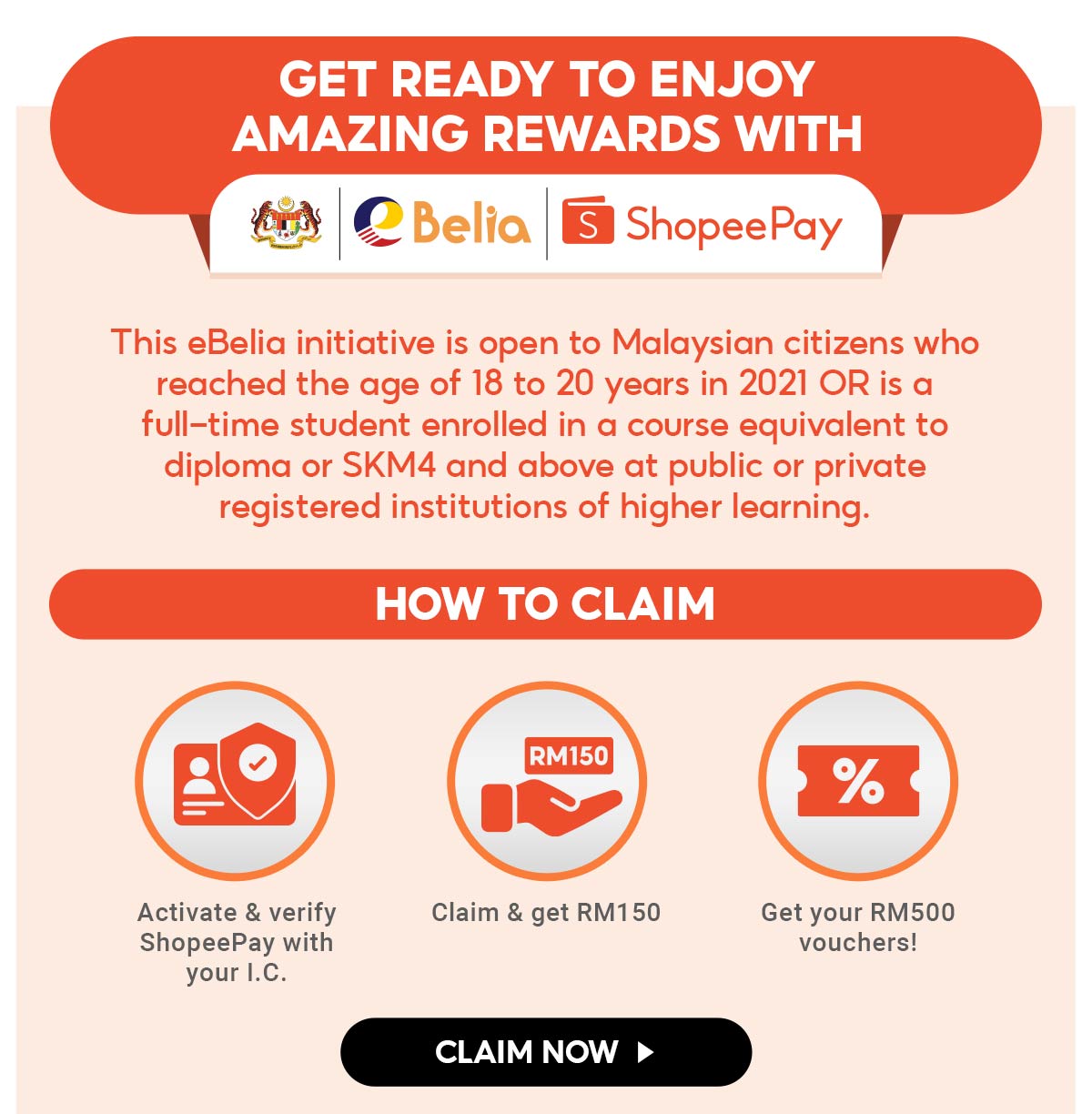 To claim your e-Belia credit, simply activate your ShopeePay wallet and verify with your I.C on your Shopee account. Once your account is successfully verified, you should be able to see an option to claim your RM150 e-Belia credit and you will receive it and additional RM500 guaranteed Shopee vouchers in a few days once your eligibility is verified. 
What are the RM500 worth of Shopee Vouchers?
Shopee is giving the following vouchers once you have successfully claimed the RM150 credit in your ShopeePay account: 
6 x RM10 worth of Free Shipping voucher (min spend RM10)

 

8 x RM5 worth of Coin Cashback voucher (min spend RM10, 15% discount)

 

10 x RM5 worth of Shopee Mall voucher

 

60 x RM5 worth of ShopeePay voucher

 

YES 4G Prepaid voucher worth RM50 with 40GB Data and SIM

 
Not convinced! Why should I claim e-Belia on Shopee?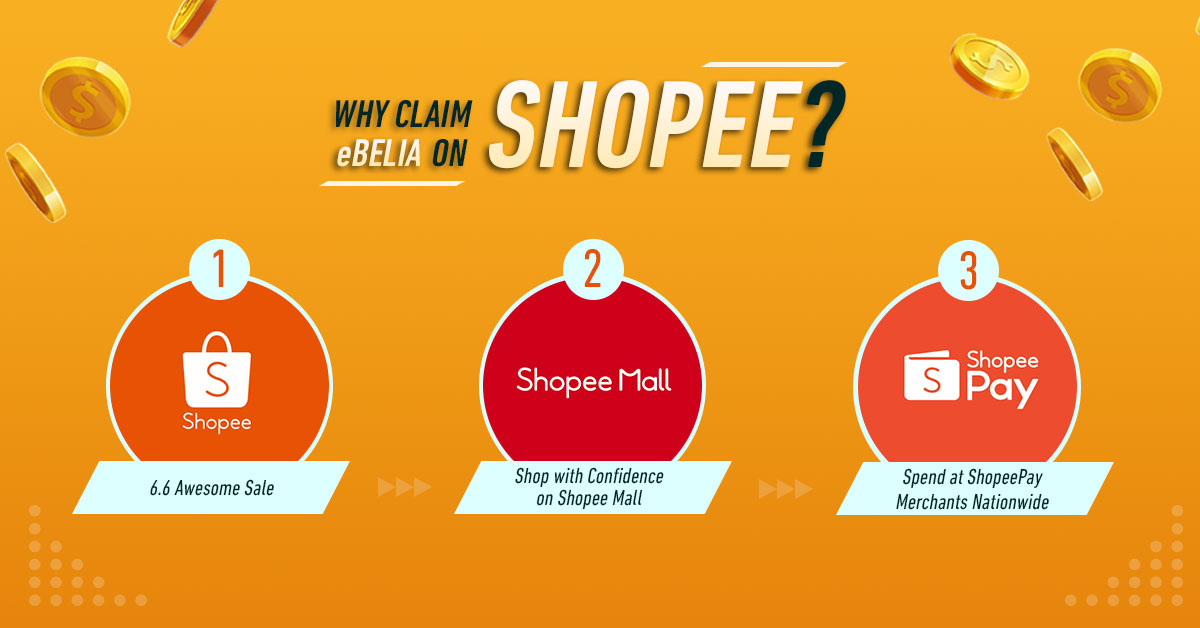 Claiming e-Belia on Shopee gives you the most variety to spend your RM150 e-cash, the upcoming 6.6 Awesome Sales will see huge discounts of up to 66% and free shipping with minimum RM6 spend, shop with confidence on authentic products from Shopee Mall sellers, or pay cashless on over thousands of ShopeePay merchants nationwide, there's just so many ways to make use of your e-Belia credit on Shopee which no other e-wallets could offer.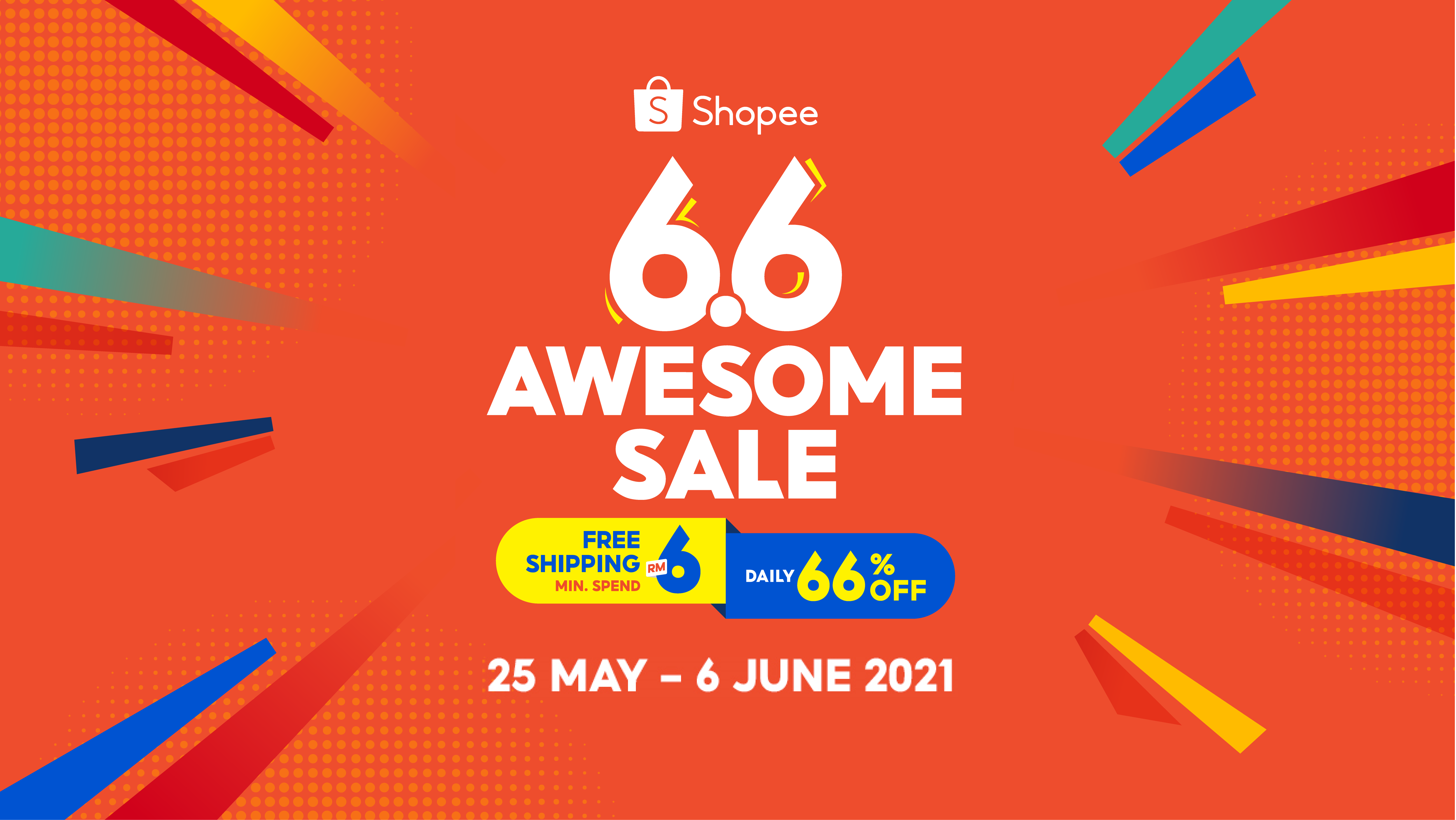 Time is limited, claim your e-Belia credit starting today with Shopee and enjoy savings off your desired purchase! Visit the e-Belia link on Shopee here to get started and don't forget to shop at Shopee during 6.6 Awesome Sales here!