During the Galaxy Unpacked Event, Samsung also introduced its latest wireless earbuds, the Galaxy Buds2. These earbuds are the smallest and lightest earbuds in the Galaxy Buds series.
The Galaxy Buds2 are available in four colours — Graphite, White, Olive and Lavender. However, they're different from their predecessors because the colours are only shown on the inside; on the outside, all casings are white in colour. 
The Galaxy Buds2 will fit in older Galaxy Buds cases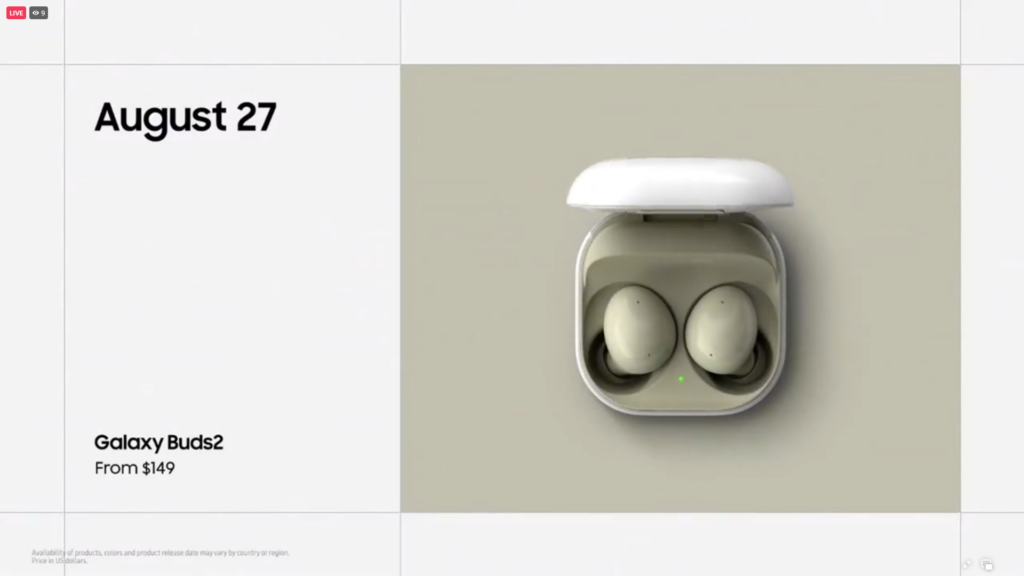 Interestingly, Samsung announced that these earbuds will fit in the Buds Pro or Buds Live cases. For those who own the previous models, this means they can also charge their new earbuds in older charging cases, or use accessories that they already own previously on the Galaxy Buds2.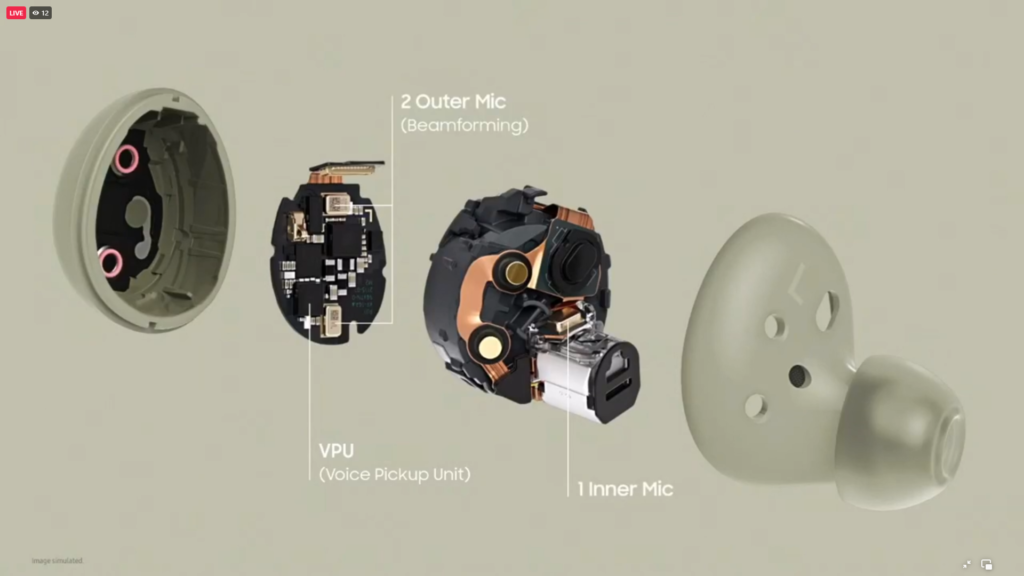 Samsung boasted better Active Noise Cancellation; external background noise can now be reduced by up to 98% and there's a new machine-learning based solution that can enhance your call quality.
Users can also control the intensity of Ambient mode on these earbuds, so they can choose how much of their surrounding they want to hear. Battery-wise, these earbuds can last up to 5 hours with ANC turned on and up to 20 hours when used with the case.
The Galaxy Buds2 is available at $149.