Samsung has always attempted a new pair of wireless earbuds to complement its flagship smartphones, which I have taken a great interest with last year's Galaxy Buds Live and loved its comfortable aesthetics, though its sound quality leaves a lot to be desired compared to the competition.
Trust me, I have never been a fan of Samsung's audio products although they are claimed to be tuned by AKG, however they seem to be getting somewhere with the Galaxy Buds Pro, which debuted alongside the Galaxy S21 and has several features to match its closest rival – the AirPods Pro.
Also, I wasn't setting any high expectations given my past experience with the Buds Live and Buds+, as they sounded as mediocre as a RM150 earbuds, but after auditioning the Buds Pro for five minutes, I totally underestimated its audio performance and can't stop enjoying my music until the low battery beep played on the earbuds.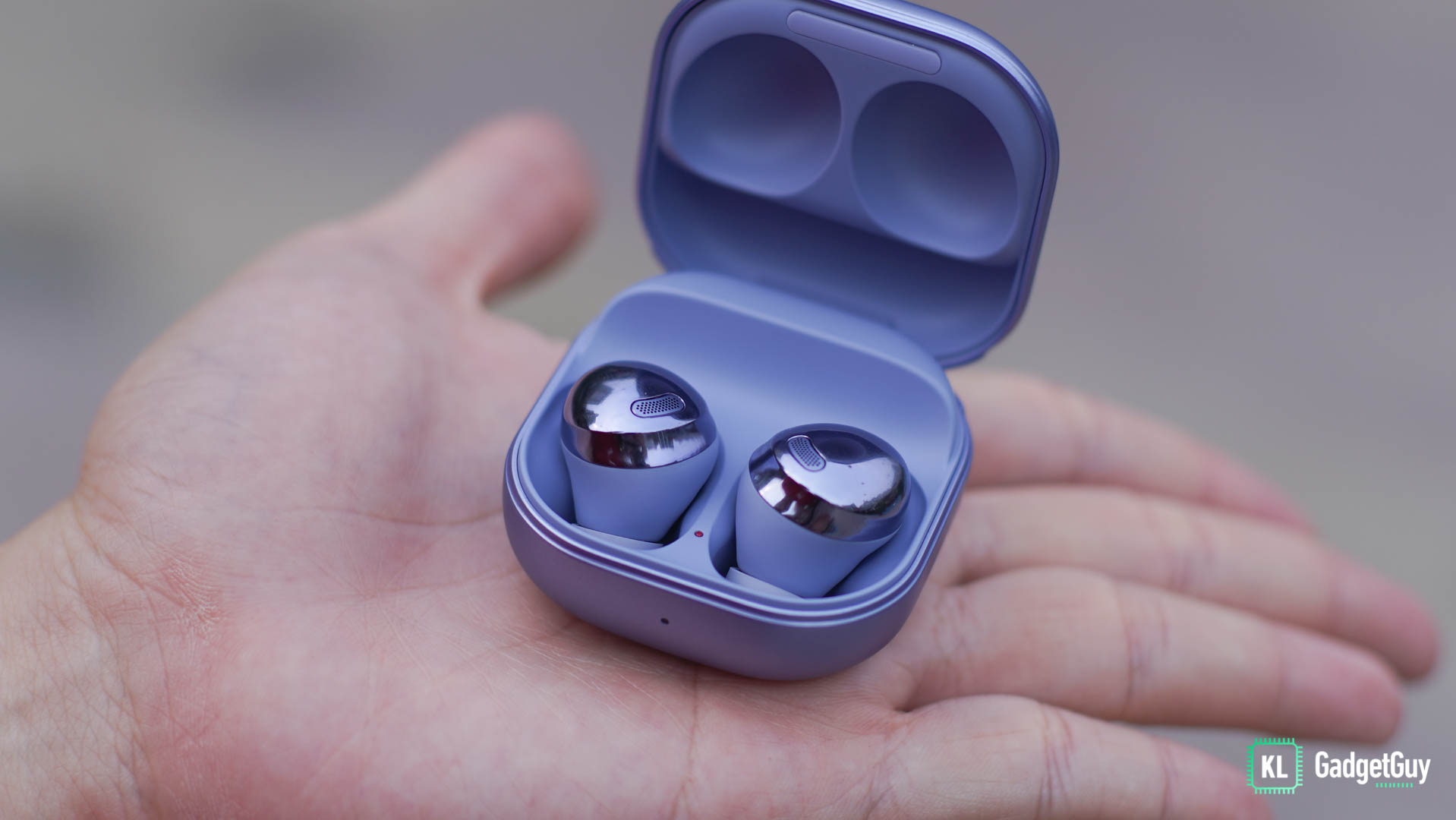 I really liked the small and compact charging case of the Galaxy Buds Pro, it measures just as big as a ring box and is coated with a matte paint job rather than the glossy one we find on the Galaxy Buds Live, the charging case supports wireless charging on top of USB-C and extends listening time up to 18 hours with ANC On and 28 hours with ANC Off.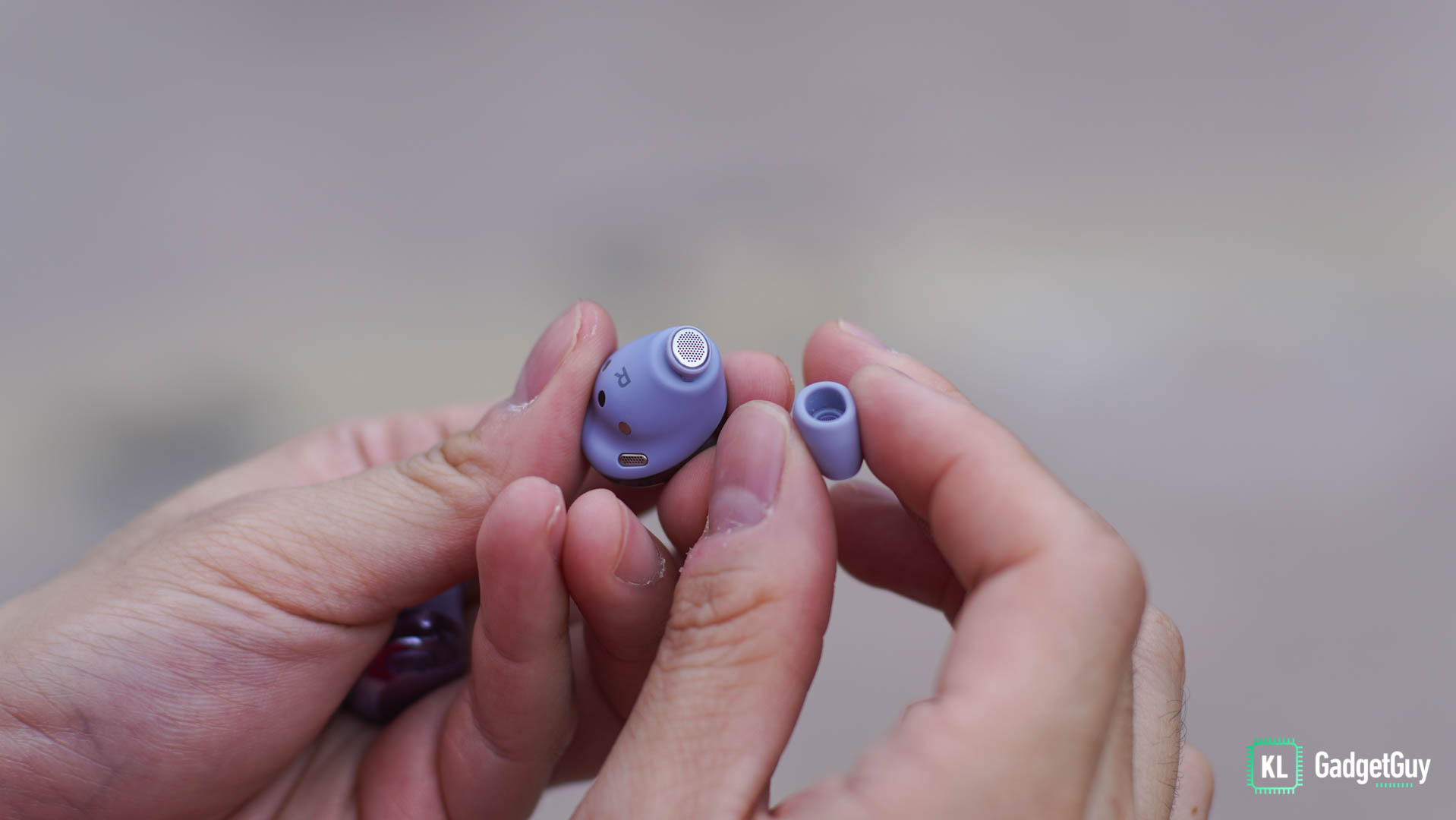 Unlike the bean-shaped Galaxy Buds Live, the Galaxy Buds Pro uses a more conventional earbuds design that makes it easier to put on, though it still uses its proprietary ear tips which you can't easily source them from audio shops, I find them to have a very comfortable fit when listening for long durations, unlike some ear tips that tends to snuggle too tightly that causes discomfort after some time, the earbuds are also reasonably sized so that you won't see them sticking out of your ear.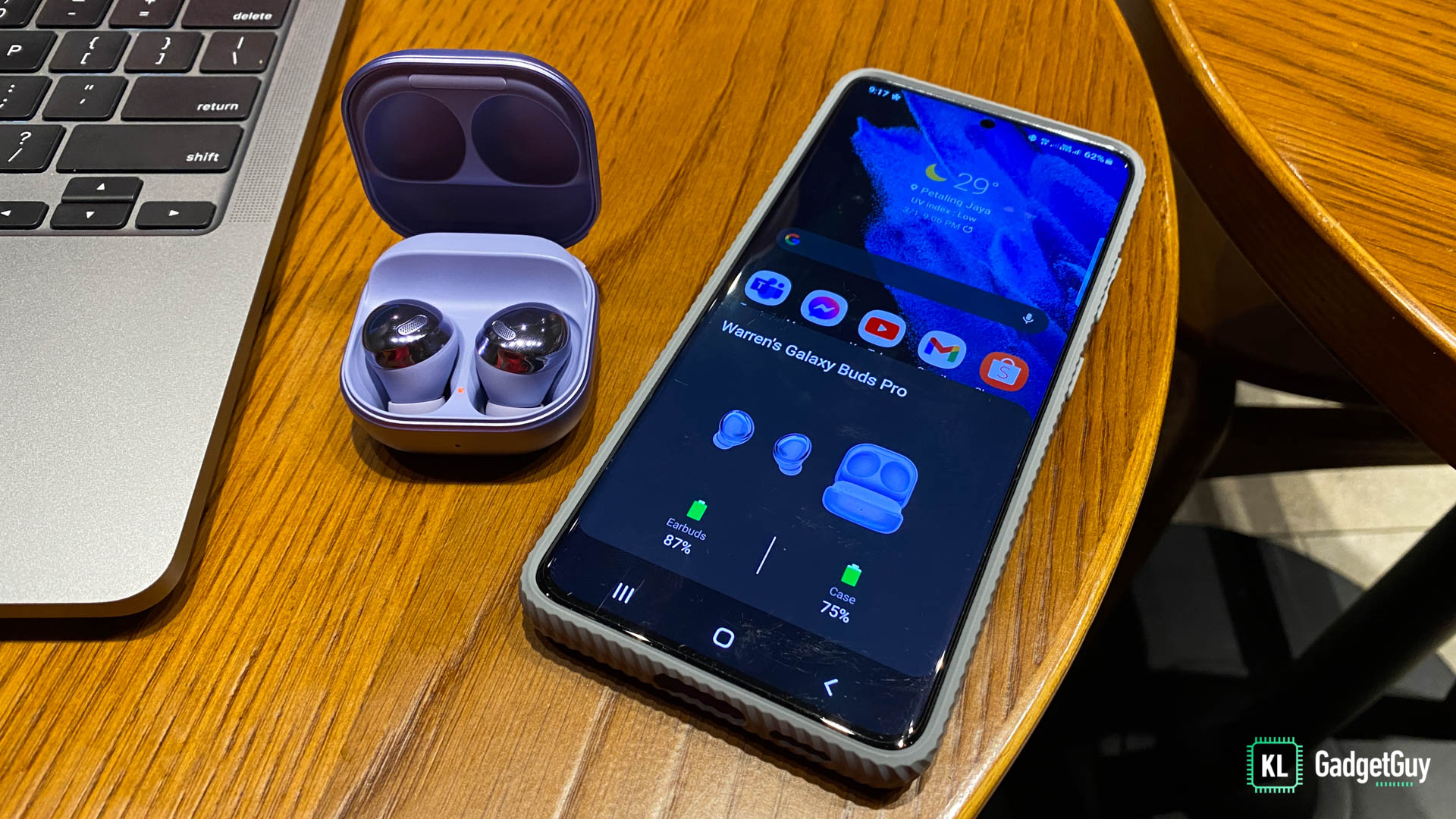 The Galaxy Buds Pro is really easy to set up if you use a Samsung phone, just like pairing the AirPods with an iPhone, a pop up will show up showing the battery levels of the Galaxy Buds Pro prompting you to connect to the earbuds, you will also need to download the Galaxy Wearable app if you haven't, as it is used for upgrading the earbuds firmware and configuring several other features.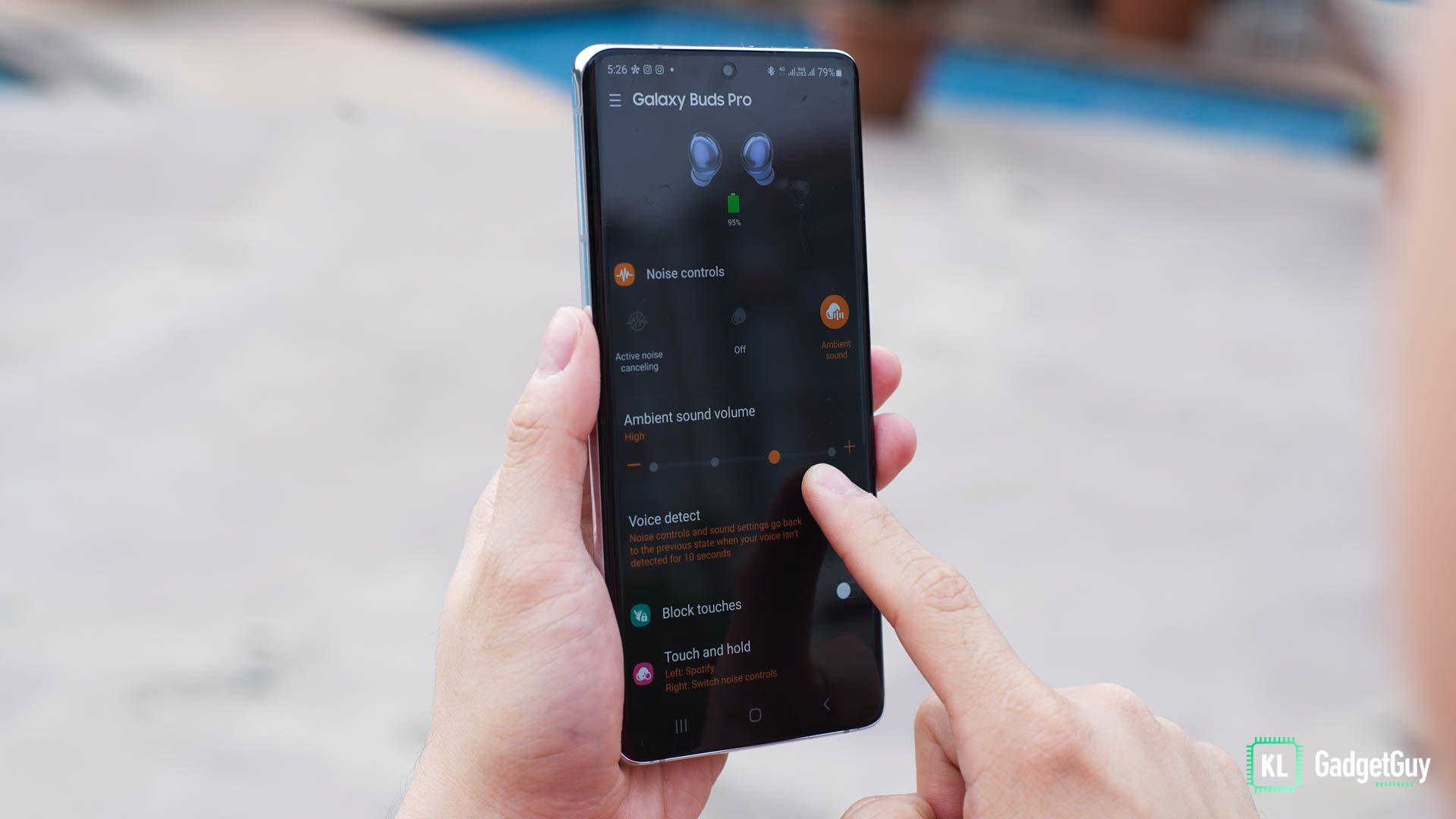 Being a 'Pro' earbuds, Samsung has done significant improvements to the active noise cancellation and ambient sound mode, you are now able to choose whether you want to have a high or low noise cancelling level and adjust how much sound you want to let into the earbuds.
Moreover, what's even more impressive is that the Buds Pro is able to automatically switch to ambient sound mode when it detects I'm talking to someone with its Voice Detect feature, saving me the need to take out the earbuds or temporarily switch to ambient sound mode when I'm on ANC mode, it works almost instantly when I started talking and what it does is to reduce music playback volume to around 20% and let in ambient sound, the earbuds will automatically switch back to ANC mode if it doesn't detect me talking in the next 5 to 15 seconds, which can also be configured within the setting.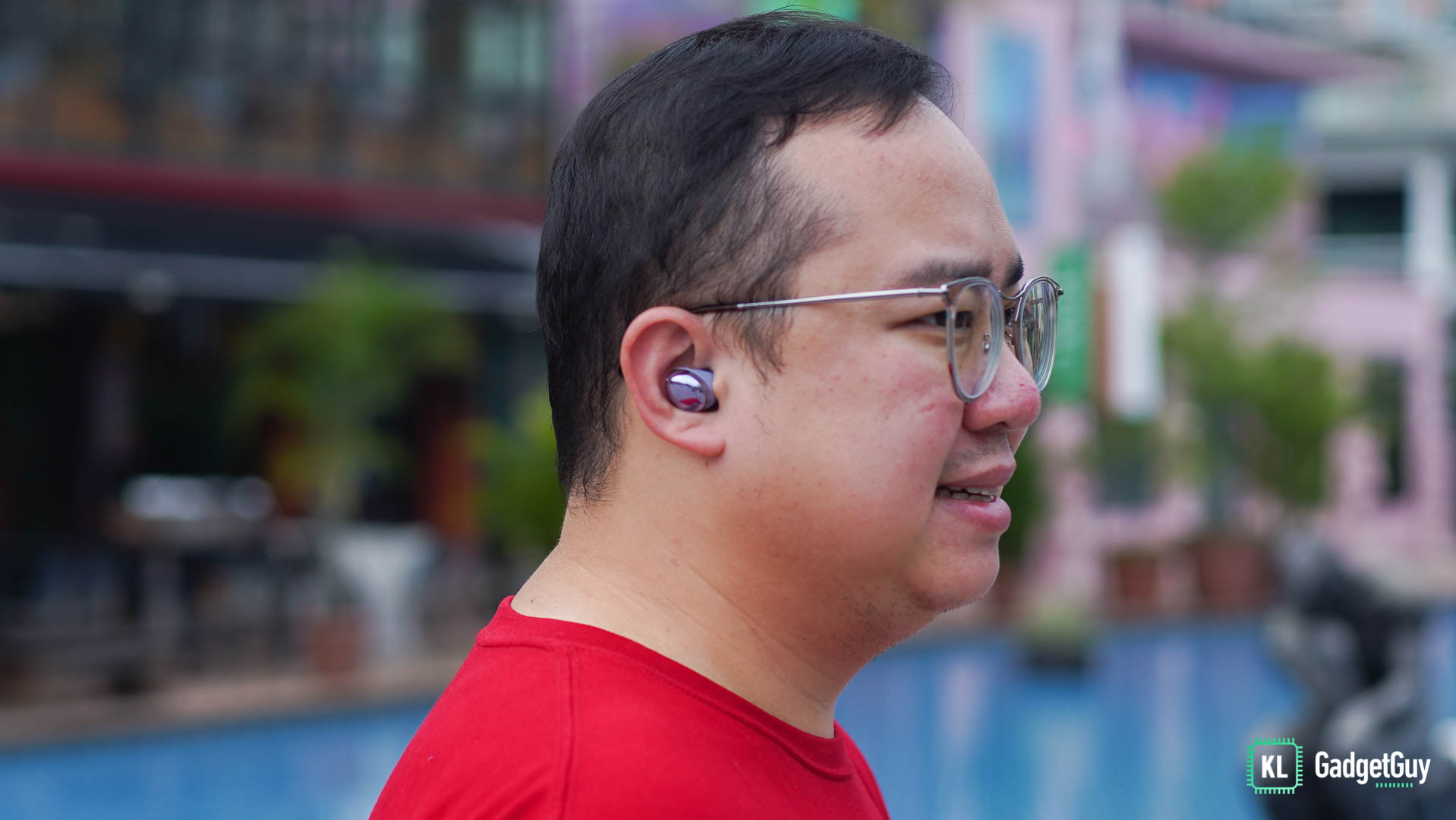 I find the ANC performance to be excellent and very comfortable, I didn't feel a suppression like some ANC earbuds do and it was dead silent when I was on the high level of ANC in the office, I couldn't even hear a keyboard typing sound from 5 feet away. As for ambient sound, it works decent to let in sound naturally as if you don't have them on, but I still prefer the AirPods Pro's transparency mode as it doesn't have a reverb effect that's still quite audible on the Buds Pro, especially when a car passes by or strong wind blows.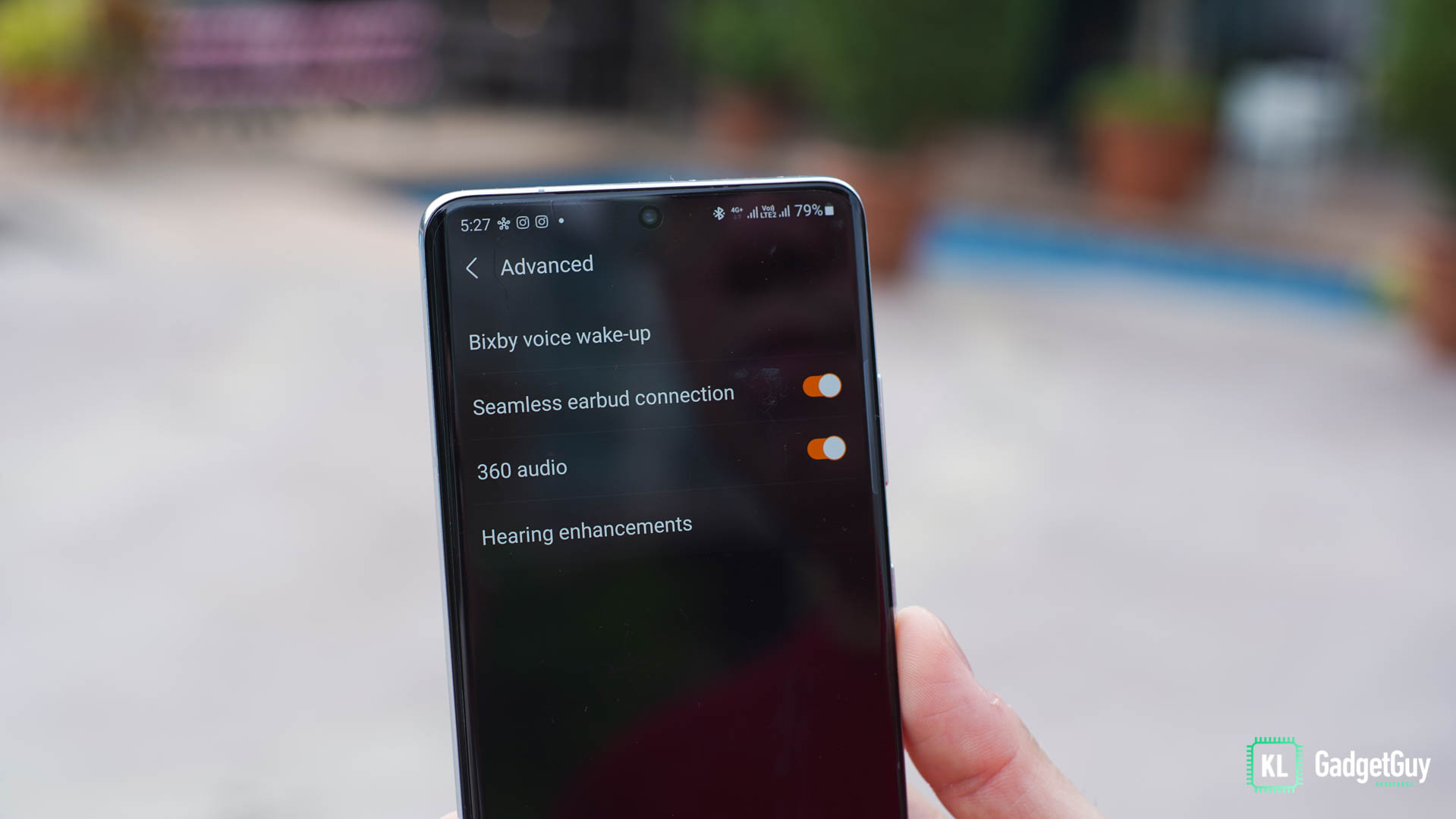 On other sound features, the Galaxy Buds Pro supports 360 audio and as the name suggests, it offers a spatial sound effect when you watch movies with it, though unlike the AirPods Pro, this feature supports pretty much every video streaming app, it works pretty well as you try turning your head around and can be pretty smart in detecting motion in movies, sound tracking can at times be inaccurate, especially when it comes to speeches where if someone on the left is speaking, the speech plays on the right earbud instead.
A 'Hi Bixby' voice wake up feature is also present, which I wished Samsung could have let me configure it to work with Google Assistant as it works really well for me.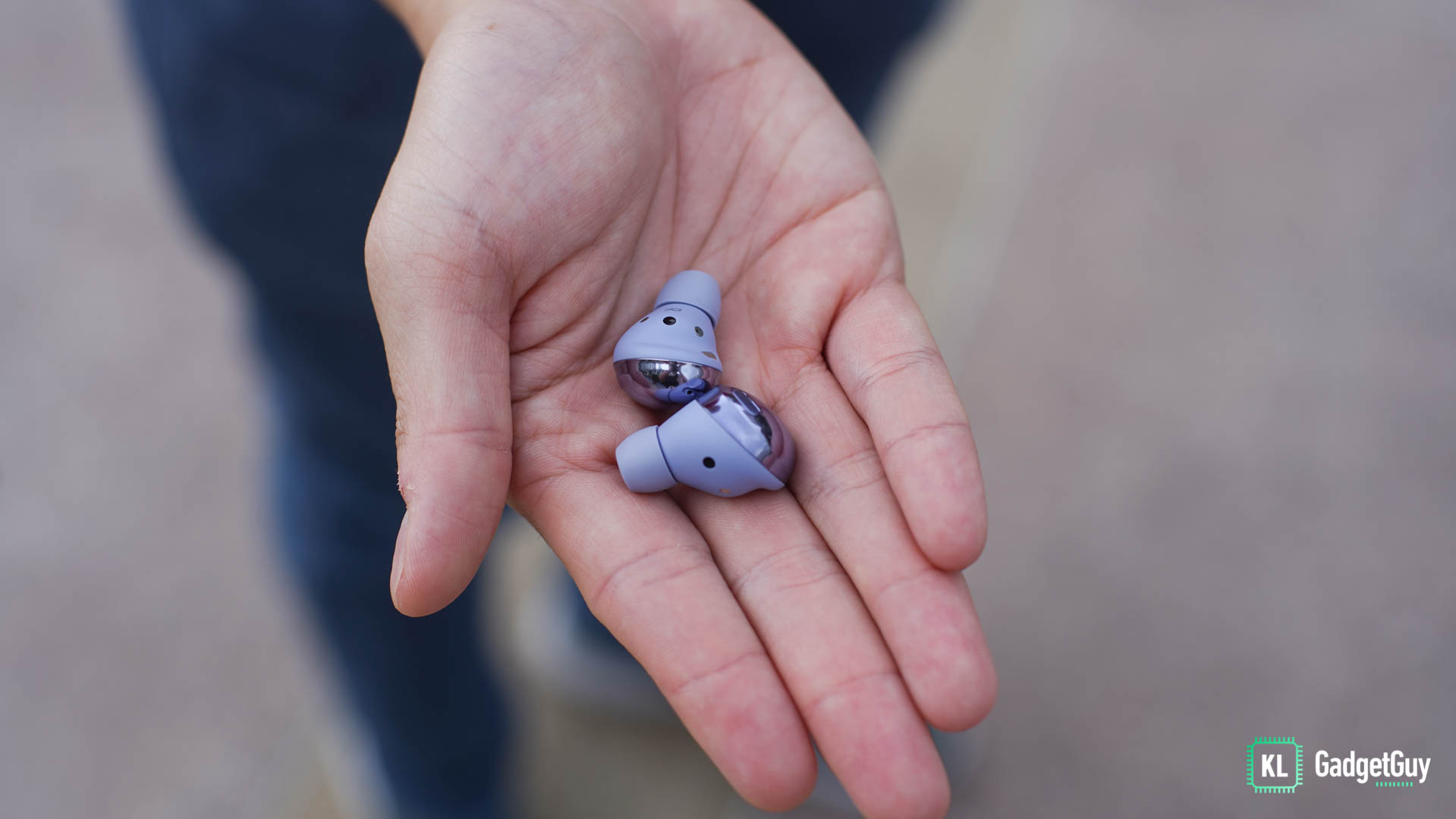 Surprisingly, the Galaxy Buds Pro doesn't come with any ear detection sensors that automatically pauses your music as you take them off, this is quite a common feature that's already present even on cheaper wireless earbuds, although some may be fine without it as it doesn't work too well on many wireless earbuds, as you may still accidentally touch the capacitive controls when you take them off.
In terms of acoustics, the Galaxy Buds Pro produces a dynamic and bright soundstage, it does really good on the mid and high frequencies, while it doesn't overdo the low frequencies even when I have the EQ set on Bass Boost, sound separation is excellent and details aren't distorted by extreme high and low frequencies, overall it is a really good pair of earbuds for listening to pop and vocal music.
My average listening time per session on the Galaxy Buds Pro comes up to around 2.5 hours, which would leave me around 58% of battery with ANC on, that's pretty close to Samsung's claim of up to 6 hours per charge and is on par with most premium wireless earbuds, the case is capable of charging up to four times based on my usage, which I think is sufficient for most out there considering how small the case is.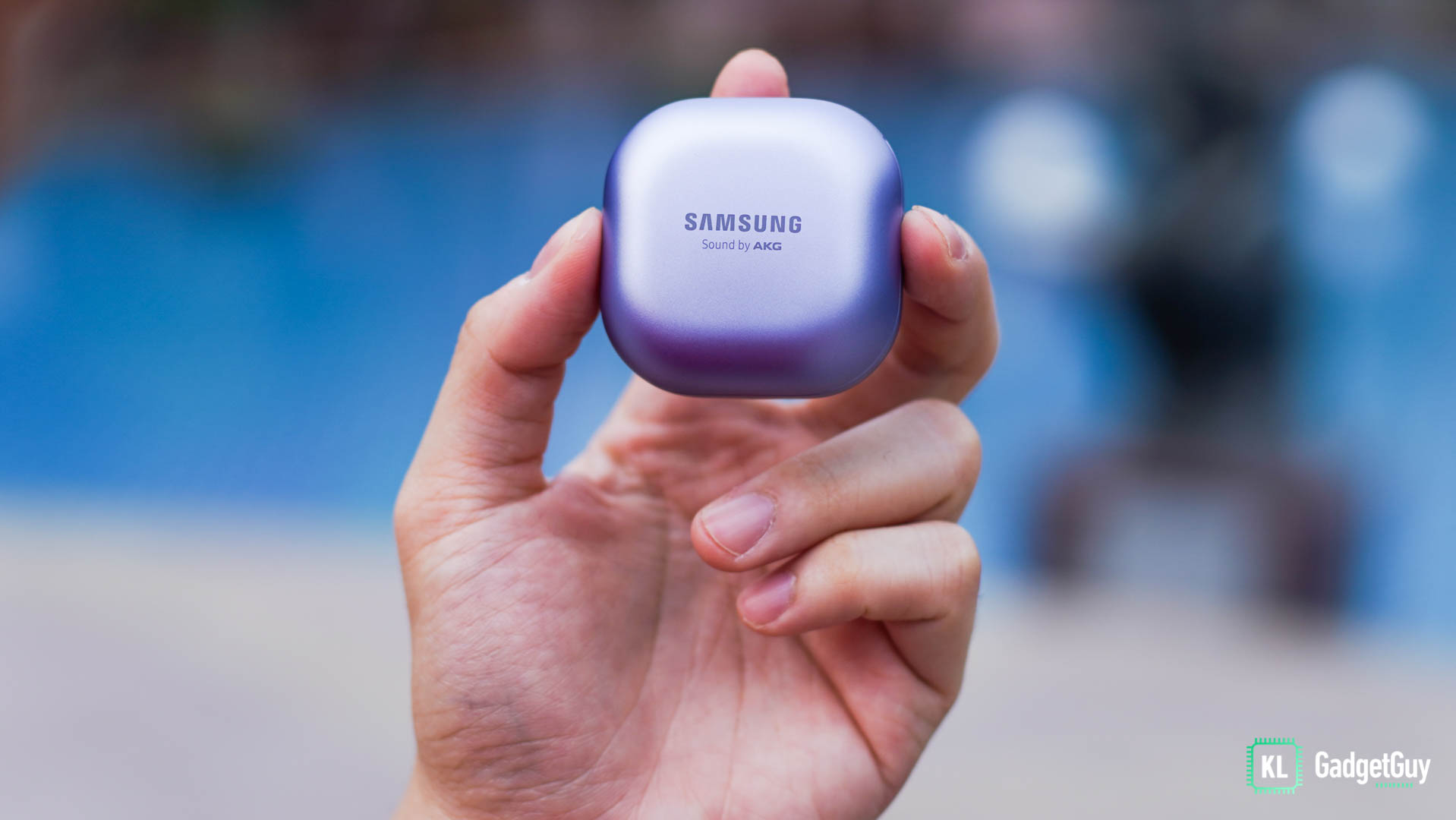 At RM799, Samsung is making a statement here that they too can make great sounding wireless earbuds with great features at a great value, although it faces strong competition with other established audio brands and cheaper wireless earbuds, it is clear that the company wants to target Android phone customers who wants AirPods Pro features with the Galaxy Buds Pro, which could possibly explain why it didn't have a companion app for the earbuds on iOS so you'd be missing out features such as 360 audio and adjusting noise cancellation levels.
The Good
Excellent sound performance
Excellent ANC and Ambient Sound control
Decent battery life
Good customization features
Voice Detect is lit
The Not so Good
No companion app for iOS devices
360 audio a hit and miss at times
No Google Assistant or Amazon Alexa support
No ear detection
Get the Galaxy Buds Pro here.