When Samsung introduced its new Fan Edition (FE) lineup of devices, I was surprised that it decided to make a FE model of its wireless earbuds, given that we haven't seen a budget wireless earbuds from the company since the Galaxy Buds2 two years ago, it is interesting to find out how well they sound and stand up to the fierce competition.
One thing you have to give credit to Samsung is that how well they have managed to maintain the same charging case design for all of its earbuds, and that's the case with the Galaxy Buds FE, which comes with a glossy white finish that's similar to the Galaxy Buds2, and depending on the color you choose, the inside will either be Graphite or White, which I think the former color is a nice touch as you get a two-tone color scheme.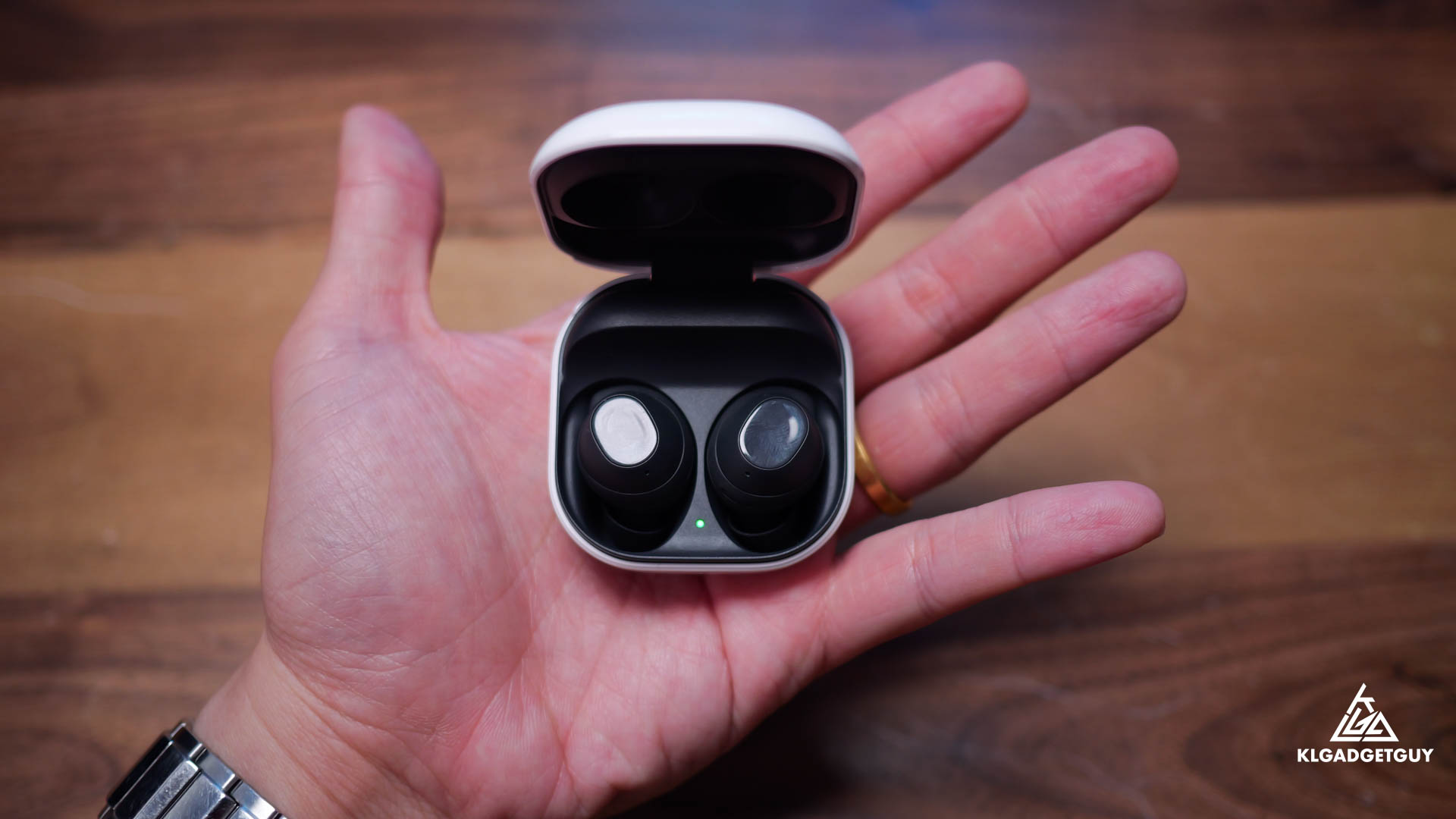 Despite having the same charging case design, the Galaxy Buds FE doesn't come with wireless charging, which is a necessary compromise to cut costs and one I think most people won't mind, as you can still easily charge it with your phone's USB-C cable, and with the wireless charging component removed, Samsung is able to fit in a bigger battery that offers up to 30 hours of total listening time, while the earbuds themselves can offer up to 8.5 hours of listening time per full charge, which is arguably the longest battery ever on a Galaxy Buds.
Compared to the higher end Galaxy Buds2 Pro, the Galaxy Buds FE feels bigger and you can definitely feel it when you put them on, that's because unlike the former, it has a rubber wing tip that ensures it stays in your ears better when you do workouts, they fit my ears well with the default ear tips and feels light enough to not cause any ear fatigue.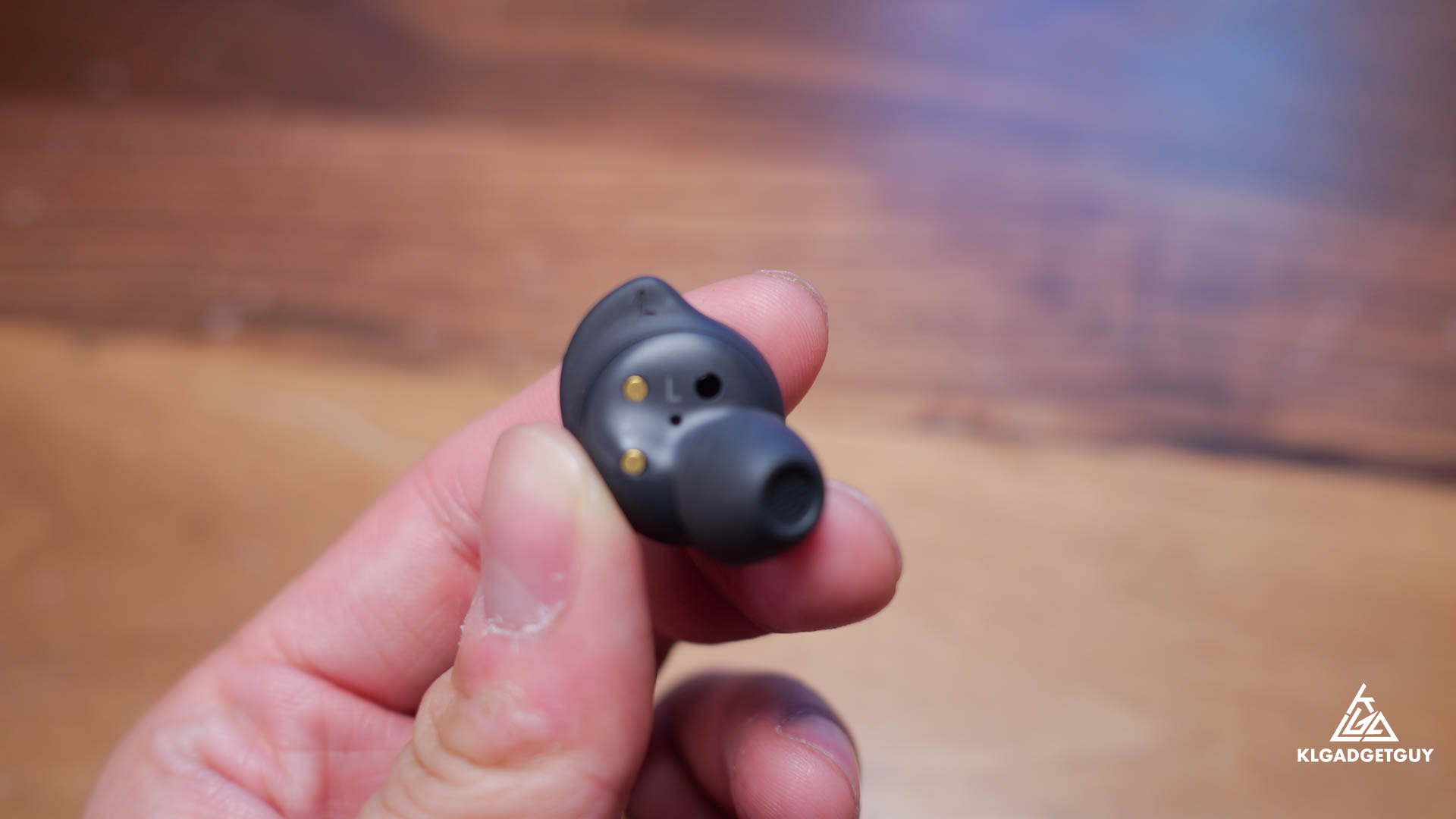 The earbuds feature touch capacitive control panels which is great to use for music playback controls, but I'm a disappointed that in-ear detection music playback is also missing here, which I feel Samsung should have just include as a 'Fan' feature, because I think many will appreciate the convenience of it without pausing your music every time you take them off.
If you are already using a Samsung smartphone, connecting to the Galaxy Buds FE is effortless and as soon as you open the case, it prompts you to connect for the first time and with just one tap, you are all set, which is the beauty that you don't usually get on third party wireless earbuds, not unless they come with Google's Fast Pair feature which is usually reserved for more premium headphones.
Despite being budget wireless earbuds, the Galaxy Buds FE supports the Galaxy Wearable companion app, which is exclusive for Android devices that allows you to customize the earbuds'  features, and it is one thing that many wireless earbuds of similar price still don't offer, or they'd usually come with a half baked app experience.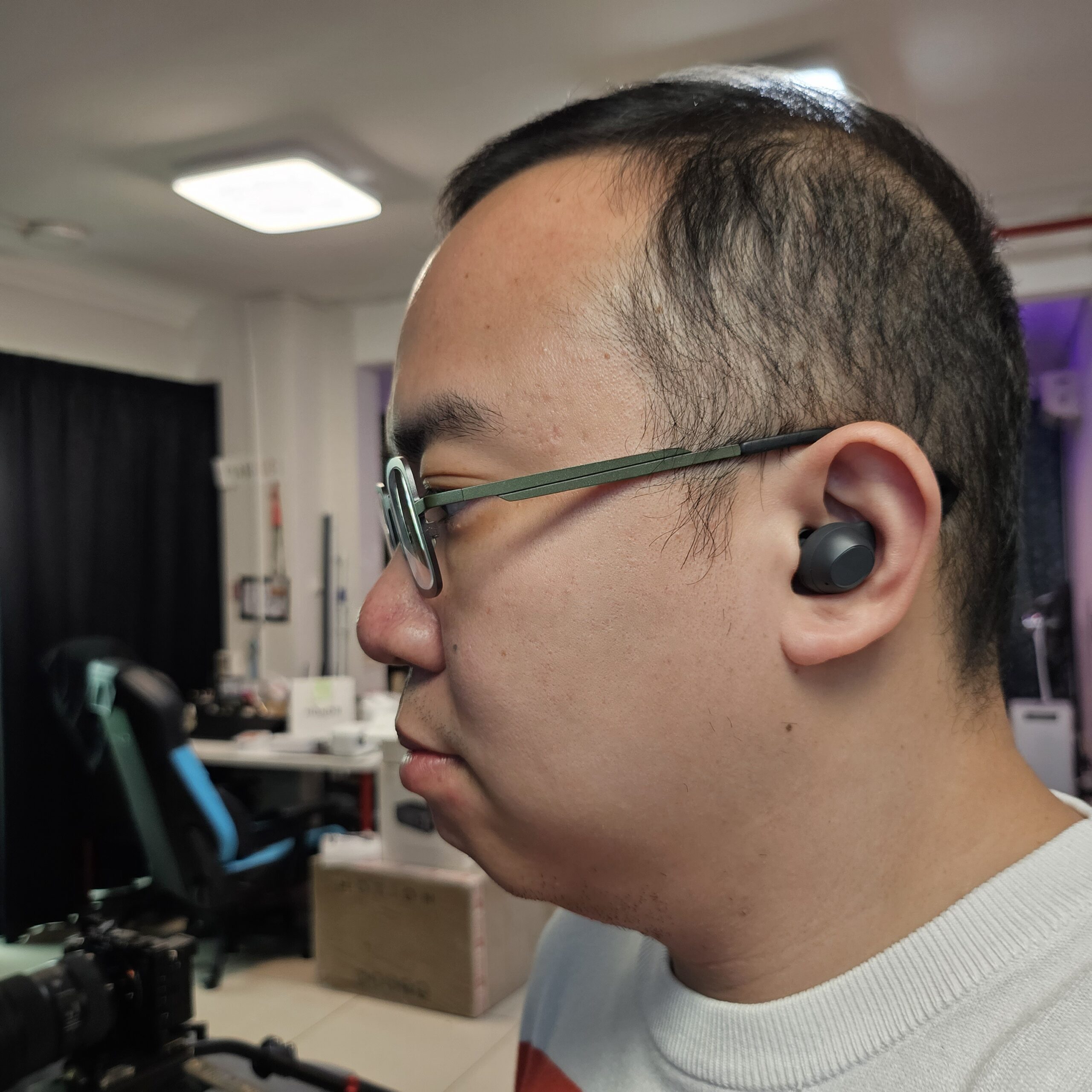 Although the Galaxy Buds FE doesn't support the aptX codec, it supports Samsung's Scalable Codec (SSC) alongside AAC and SBC, which the former will require a supported Samsung phone in order to work, it is a proprietary streaming codec that Samsung claims to offer a variable bitrate of 88Kbps to 512Kbps, while offering a stable Bluetooth connection even over ambient WiFi interference, and offering UHQ audio upscaling to 24-bit/96KHz, which is pretty impressive for a pair of budget wireless earbuds.
I auditioned the Galaxy Buds FE with my usual playlist consisting of Pop and K-Pop music genres made for testing headphones, the earbuds played really good highs and bass in Post Malone's 'Wow', where you can feel the sub bass pumping out properly in the intro giving the much needed oomph, vocal is slightly weakened by the background instruments and ongoing bass, which is commonly heard on budget earbuds.
AKMU's 'Love Lee' is a good song that has the beats to benchmark on the Galaxy Buds FE, again mid vocals are muddy especially when the beats and instrumentals are playing; The Galaxy Buds FE delivered the much needed thumping on Kris Wu's 'July', and I'm glad that the chorus part of 'Baby, Baby, I' is presented well without having distortion on Kris' voice and instrumentals.
In terms of battery life, I was unfortunately not able to test out its claimed continuous battery life, but every time I do a 2-hour listening session on active noise cancellation, it still had around 75% of battery left, which I'd consider it to be accurate to its claimed 6.5 hour listening time with ANC On.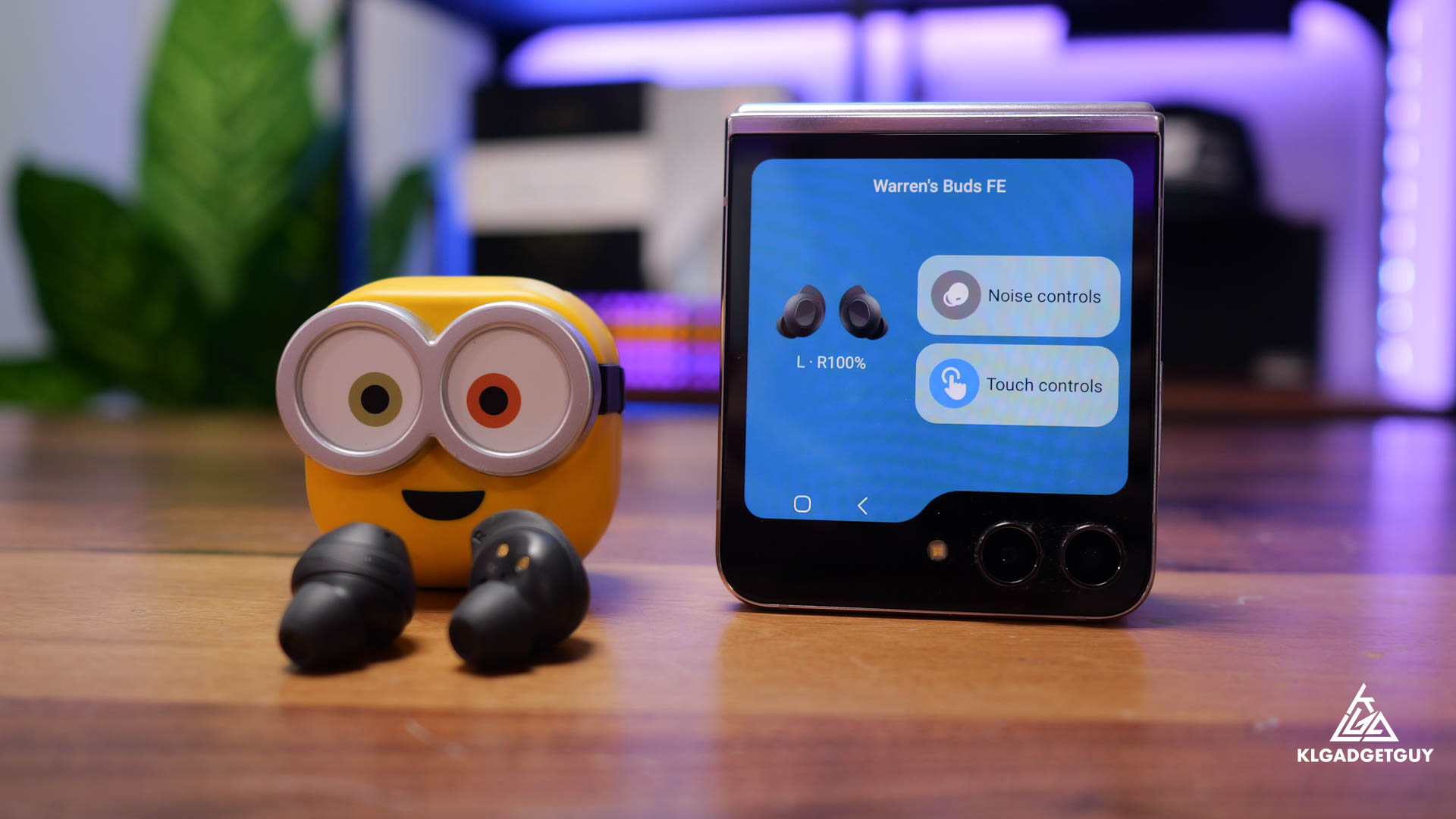 At RM399, the Galaxy Buds FE is a good budget wireless earbuds that sounds adequately good for casual music listeners, its long battery life is especially worth commending and there isn't many that comes close to it, one thing for sure is that this is a pair that you might just want to consider buying if you are looking to pair it with your Samsung phone, but given that the more colorful and slightly better Galaxy Buds2 is priced similarly at this time of writing, it makes the Galaxy Buds FE hardly a compelling wireless earbuds to consider, not unless you are a sucker for the free Minions case.