When Apple introduced the Apple Watch Ultra, one of the most compelling features that it has showed off is the watch being able to serve as a dive computer by working with Huish Outdoors on the Oceanic+ app, which has officially arrived at the Apple Watch Ultra today.
The Oceanic+ app can be downloaded from the App Store for free and offers features such as depth tracking (including depth alarms), GPS tracking, logbook (up to 12 dives), snorkeling and more. A paid subscription is available at US$4.99/day, US$9.99/month or US$79.99/year, which will offer you more features such as decompression info, 3-day forecasts on weather, temp and tide, and access to the dive community, which you can check out the comparison chart of features here if you are interested.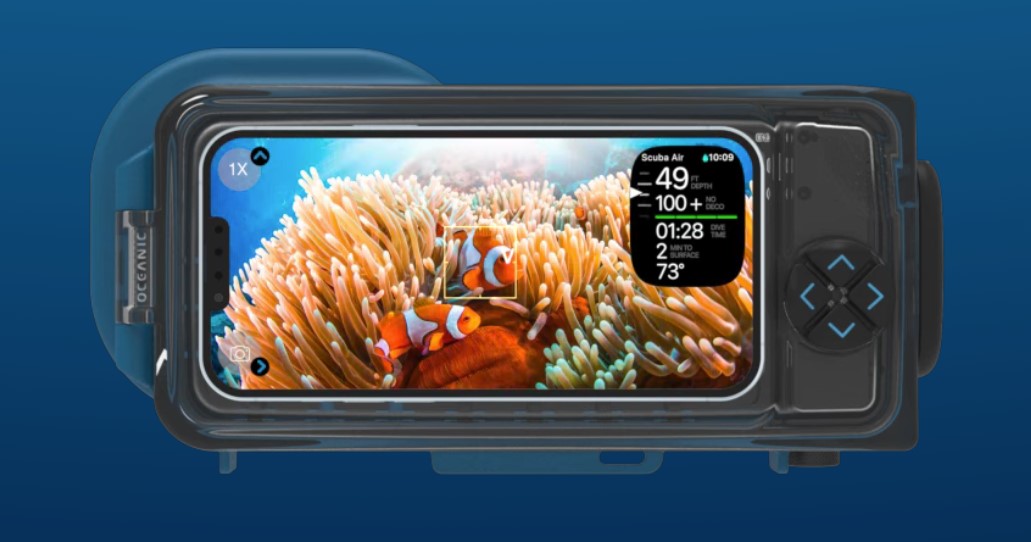 Designed to be used without a touchscreen, the Oceanic+ app fires up as soon as it detects that the Apple Watch Ultra is submerged in water, and if you prefer to use your iPhone as a dive computer, Oceanic sells a Oceanic+ Smart Housing that you can basically slot in your iPhone that can serve both as an underwater camera and dive computer, which will take color corrected pictures while being able to see dive computer information overlayed on the corner.
If you are interested in what the Oceanic+ app can do for you, head on here to learn more.