Though I pride my self as a tech enthusiast, it has never occurred to me that I needed a proper headset to do conference calls, as most of the time I merely depended on my laptop's microphones or wireless earbuds for that.
Until one fine day, some dude on top of our office decided to renovate his space and we aren't spared from continuous hammering and drilling noise, and while having my conference call, my callers thought I was in the middle of a warzone when I talked to them on my earbuds.
The Jabra Evolve2 75 couldn't have arrived at a better time in times like this, especially when most of my meetings are conducted online these days, this is a conference headset that I never knew I needed, and when I thought it couldn't do any better in music, I was wrong about that.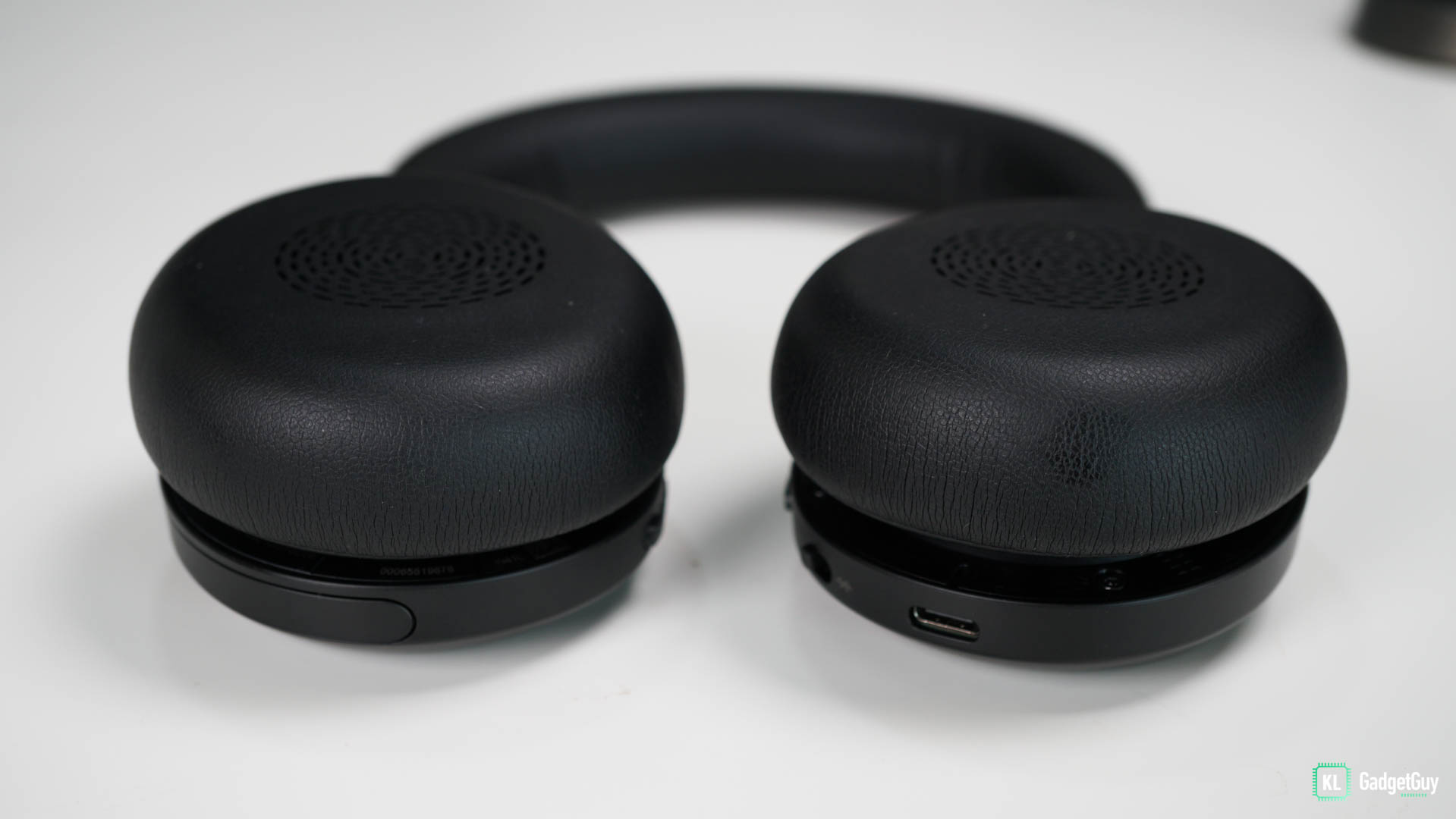 Unlike other premium ANC headphones I've owned, the Evolve2 75 feels very light and since its meant to stay at your desk most of the time, it doesn't come with a foldable design which you can easily stow it in your bag. Build quality is decent as it comes with a leather headband the cushions my head comfortably, while the aluminum arm works smoothly in adjusting the height of the earcups.
Since this is a premium conferencing headset, I am underwhelmed that Jabra merely provided a soft fabric case in the package, which also doesn't come with additional pockets to store cables but thankfully, there is a little pocket that lets you store the wireless dongle. Jabra could have provided a hard case for better protection, but since this is going to stay on my desk most of the time, its not an issue for me.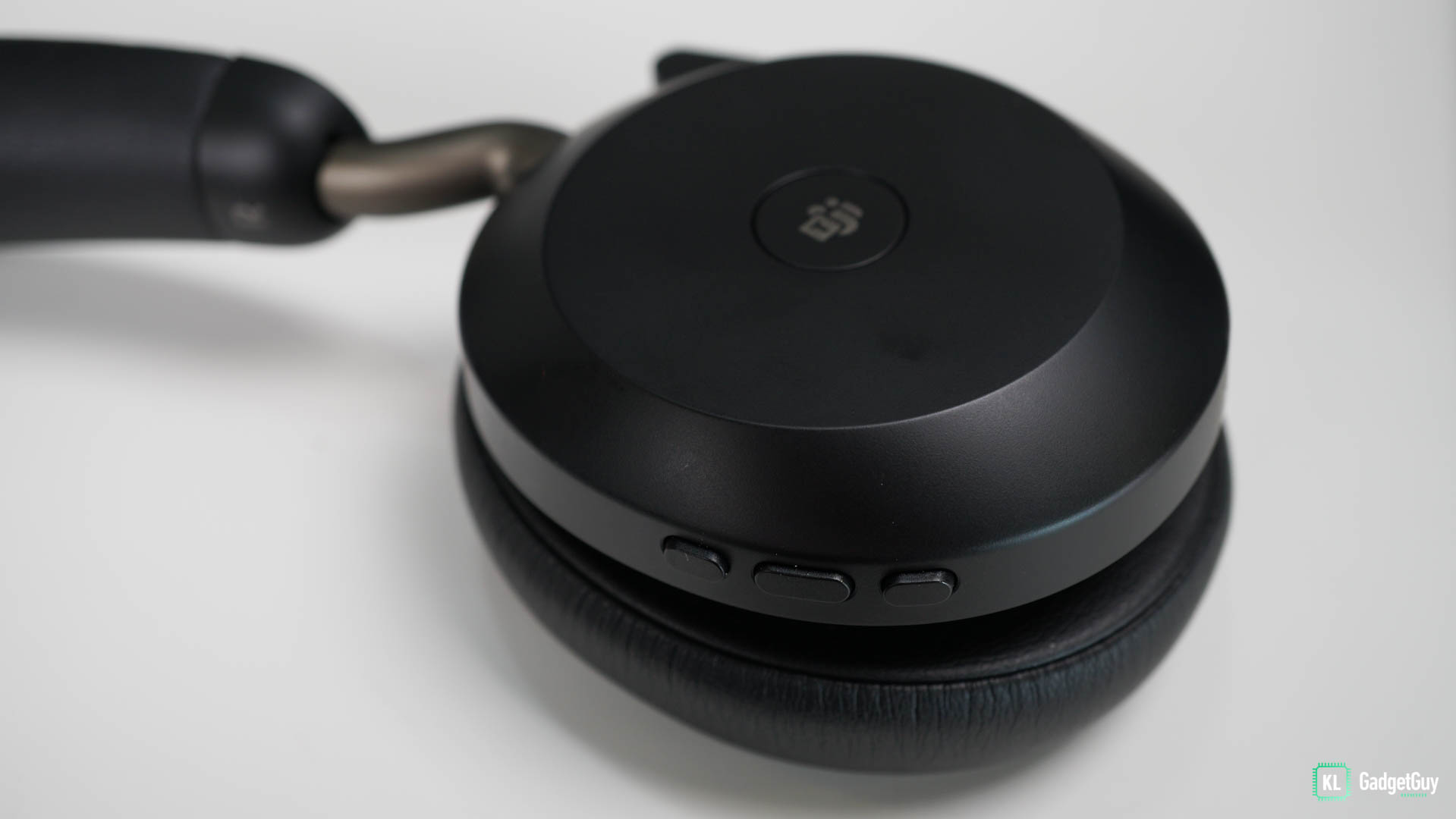 As a conferencing headset, the Evolve2 75 offers quite a lot of conveniences in both hardware and software, my unit is a Microsoft Teams certified headset so you get a dedicated Teams button on the right earcup that launches the program with just a single tap though it only works on PC, it also serves as the answer/reject key when you receive a phone call.
Whether you are on a call on your smartphone or computer, there are red LED lights on the earcups to tell people to not disturb you, which is rather useful for office workers and you can turn that off on the Jabra Sound+ app if you don't need it.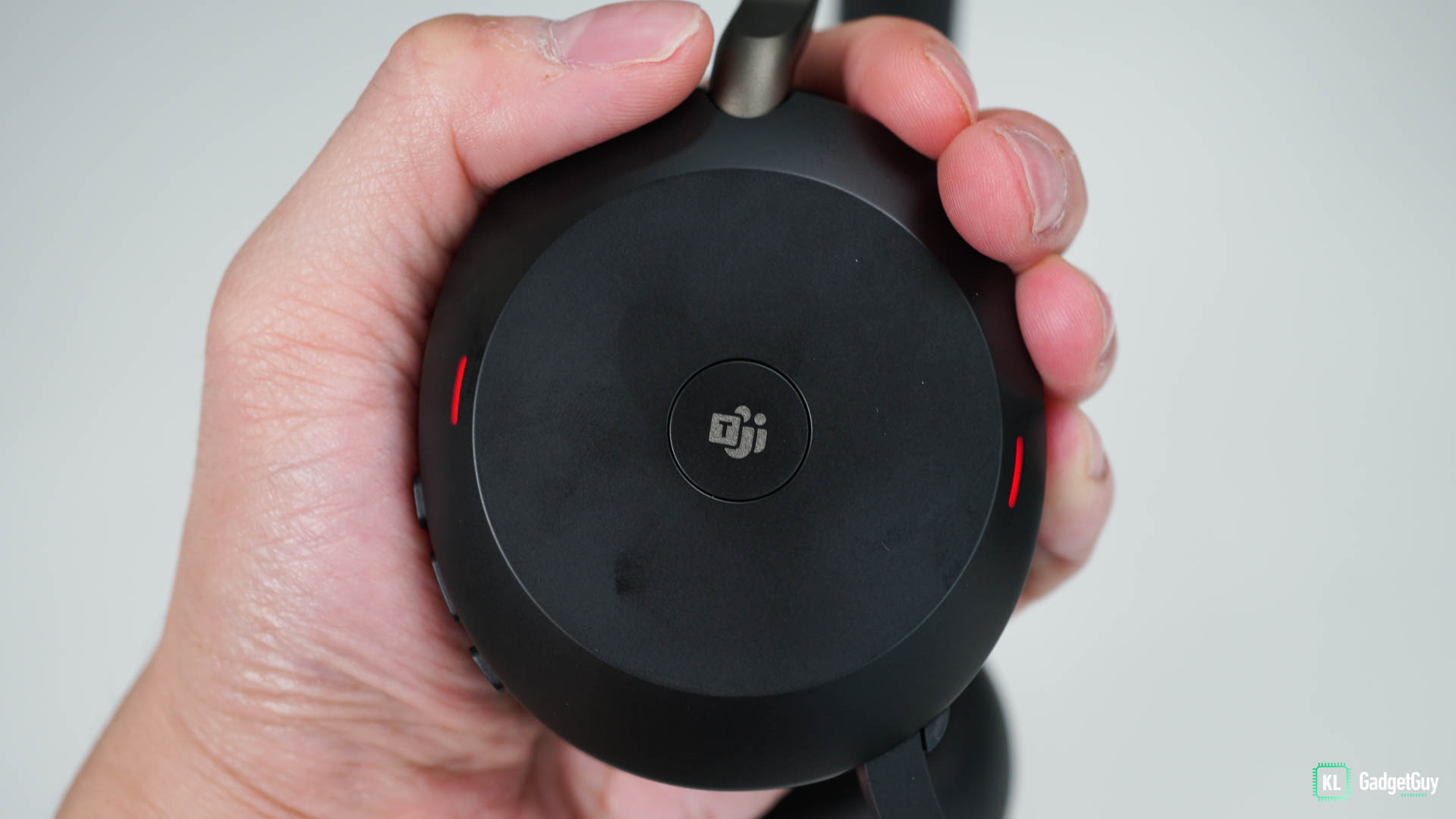 The headset has dedicated physical buttons for controlling music playback and volume, which I think many will appreciate as you no longer need to deal with confusing gestures, though you will only need to remember to double or triple tap on the play button for skipping tracks.
Jabra Evolve2 75 Mic Test
Compared to its predecessor, the Evolve2 75 has a much shorter boom arm microphone that works extremely well, it has a button right under it that lets you mute your voice or activate your phone's voice assistant, and it mutes the microphone when you fold it up while in a call.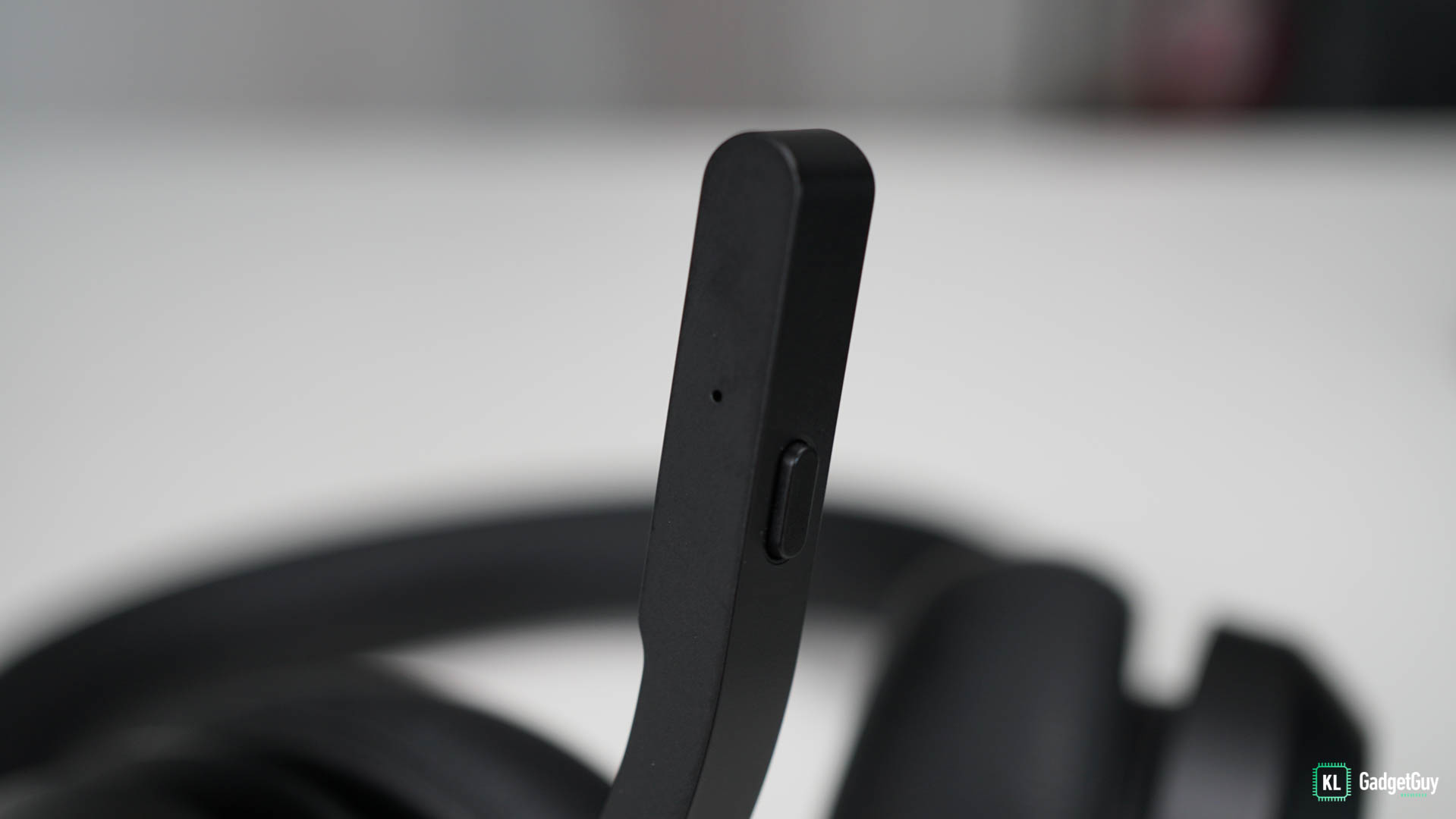 Letting the microphone down activates the Performance mode, which cancels any ambient noise around you such as nearby conversations, train tracks and more, I tested it in noisy Starbucks outlet and find it to work extremely well, my voice isn't distorted like a poor quality audio recording as I've experienced on some noise cancellation microphones, and I can testify that the recording quality is quite on par with my cheap condenser microphone.
Of course, if you prefer not to be seen using the boom arm microphone like a workaholic, you can simply fold it up and the earcup microphones will take over the job, though you will still have to press the mute button below the arm to unmute it.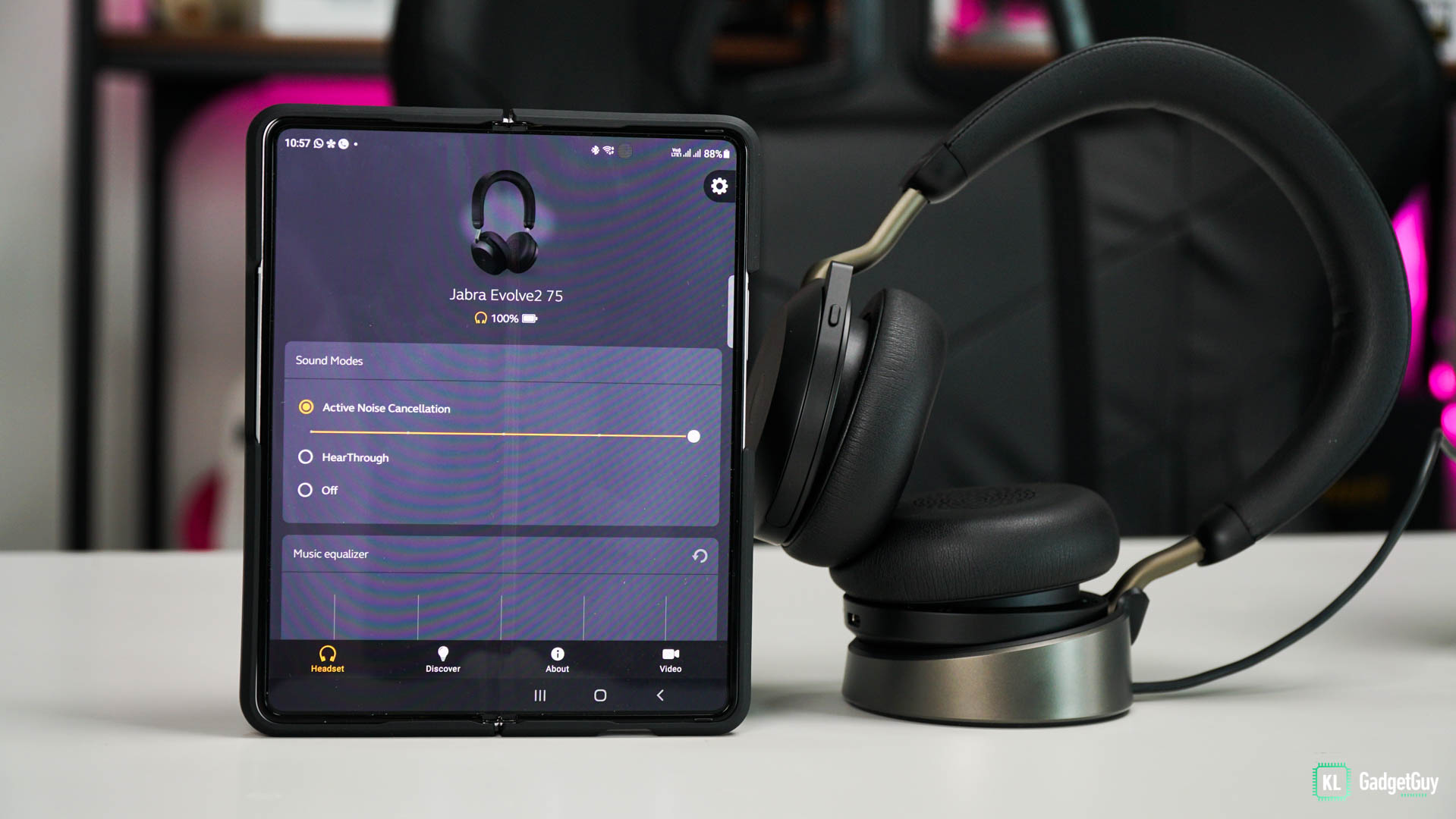 The Jabra Sound+ app offers a rich number of customizations that you can do with the headset, but my favorite feature among all is MySound, which tailors the sound according to the frequencies I hear in my ear through a setup wizard, it isn't a day and night difference when it comes to the sound quality, but I hear slightly better details on my music.
I'm glad that Jabra has taken audio quality seriously on the Evolve2 75, considering this is a headset that's mainly designed for business, ANC performance is decent and the HearThrough feature lets in sound naturally.
To be honest, I didn't expect the Evolve2 75 to sound this good and it didn't need to, it presented the dynamics of K-Pop tracks such as BTS's Butter so well with a responsive punchy bass while not forgetting to emphasize the vocals, though when you switch to tracks with lower frequencies, it doesn't do quite well in presenting the rumbles, I won't recommend this for movies.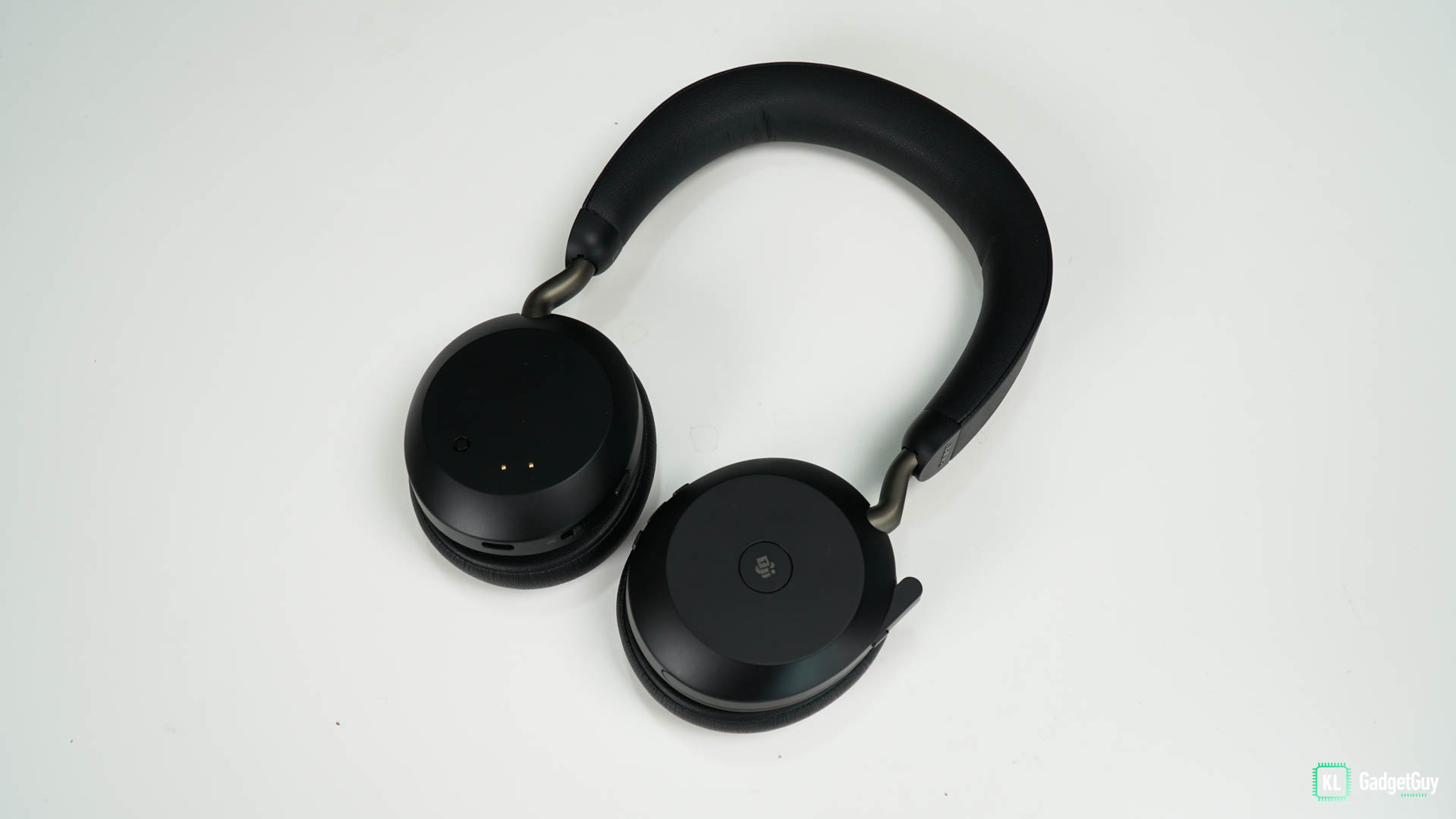 I have no issues with the Evolve2 75's battery life, it dropped a mere 7% of battery when I finished a conference call, while having a 2-hour music listening session will consume around 12% of battery with ANC turned on and 80% of volume, measured by connecting over the Jabra Link dongle, though if you do the math it is still quite far from Jabra's official claim, it also takes quite some time to charge if you do it with the included dock, hence I always use my trusty USB-C cable to get it fully charged in an hour when the low battery notification plays in my ear.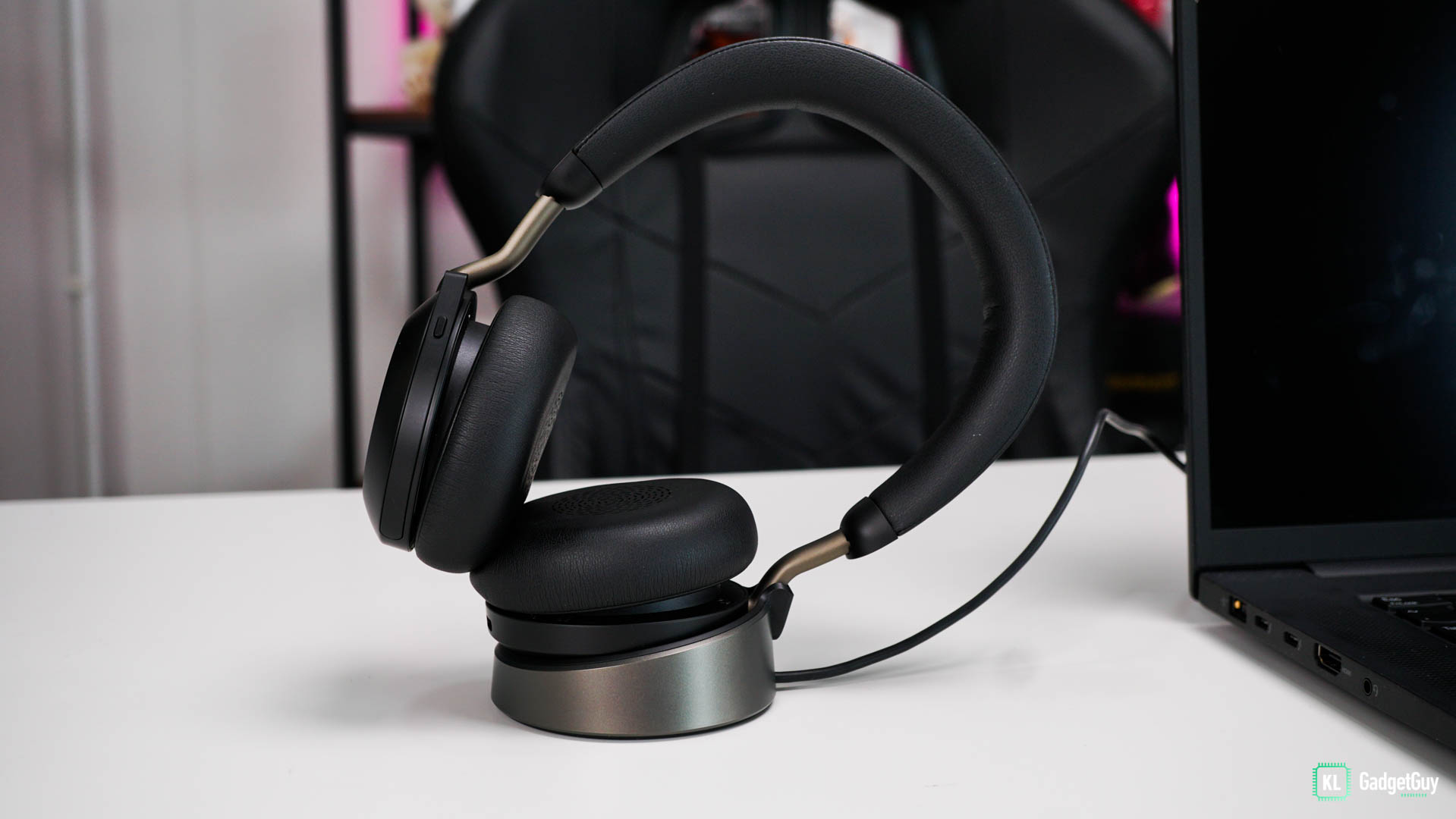 Retailing at RM1699, the Jabra Evolve2 75 is far from being an affordable conferencing headset, but you do get what you pay for especially if you care a lot about microphone quality, and most importantly it is one that you don't need to leave it at the office desk all the time because of its portability and amazing sound quality, not to mention the number of customizations you can do on the Jabra Sound+ app, you definitely can't go wrong with it.
Meanwhile, we also checked out the Jabra Evolve2 30 a while ago, read our review here.