Popular for its premium wireless earbuds, Jabra has introduced its new Elite true wireless earbuds lineup featuring four products. These wireless earbuds are the Elite 7 Pro, Elite 7 Active, Elite 3 and Elite 2.
Jabra Elite 7 Pro
Starting with the Jabra Elite 7 Pro, Jabra introduced a new key technology known as the Jabra MultiSensor Voice. This technology combines three main components — a bone conductor design, upgraded built-in microphones and Jabra algorithm. It comes with an IP57 rating.
The algorithm analyses the surrounding noise that is picked up by the microphones and activates the bone conduction sensor when wind noise is detected. The sensor will then transmit voice via jawbone vibrations so that the user's voice will remain clear.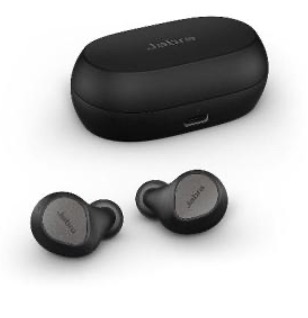 Similar to the Jabra Elite 85t that was launched months ago, the Jabra Elite 7 Pro will also come with Active Noise Cancellation; however, this ANC mode is adjustable so users can control the amount of surrounding noise they want to reduce. It's using a 6mm driver, just like the rest of the new products in the lineup.
Jabra also announced that these earbuds will support multi-connectivity, and can be used individually — this is something its older earbuds were unable to achieve. The battery life is slightly improved too; users can enjoy up to 9 hours of playback with ANC on, and up to 35 hours when used with the case. 
Jabra Elite 7 Active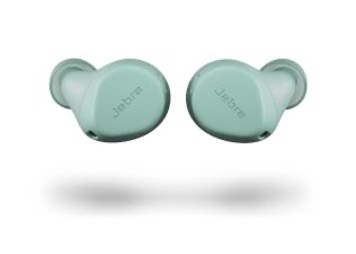 Jabra's next product is targeted at those with an active lifestyle, hence the Elite 7 Active focuses on durability and secure fit. While the Elite 7 Pro is 16% smaller than the Jabra Elite 75t, the Elite 7 Active takes it up a notch by reducing its size to become 65% smaller than the Elite 75t.
In addition to that, Jabra implemented its ShakeGrip technology that uses liquid silicone rubber for more friction in the ear canal and a wing-free design. The latter is to ensure that the earbuds look discreet without sacrificing comfort. Jabra also designed these earbuds after going through 62,000 ear scans to find the optimal fit that will fit snugly in the user's ears.
The Elite 7 Active also sports the same battery life as the Elite 7 Pro and has the same adjustable ANC. Although it doesn't have a bone conduction sensor, it makes up for that by using a microphone mesh that removes wind during calls. It's almost on par with the Elite 7 Pro, featuring an IP57 rating and supporting mono mode (using one earbud on its own). 
Jabra Elite 3 and Elite 2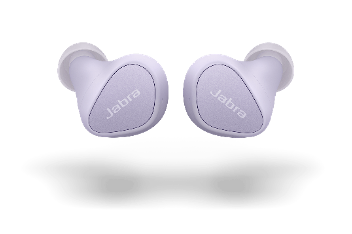 These are two wireless earbuds that are more affordable compared to the Elite 7 models. The Elite 3 and Elite 2 both feature 6mm drivers and support Qualcomm aptX HD audio. However, the Elite 3 has a longer battery life (7 hours on a single charge, 28 hours with the charging case) as compared to the Elite 2 (7 hours on a single charge, 21 hours with the charging case). The Elite 3 is also equipped with four microphones while the Elite 2 only has two.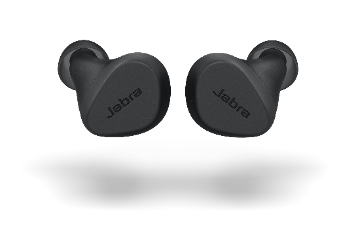 Nevertheless, these earbuds feature an IP55 rating and still come with built-in Alexa, one-touch Spotify playback (only for Android users) and Google Fast Pair. 
Elite true wireless lineup – price and availability

 
The Elite 3 and 2 will be available this month itself on Jabra's official e-store on Lazada and Shopee, but no specific dates have been revealed. The Elite 3 Is available in Navy, Grey, Lilac and Light Beige while the Elite 2 is only available in the first two colour variants. You can purchase the Elite 3 at RM389 and the Elite 2 at RM299.
As for the premium Elite 7 Pro and Elite 7 Active, Jabra only confirmed that they will be arriving in the fourth quarter of 2021. There are no availability dates, but the Elite 7 Pro is priced at RM999 and the Elite 7 Active is priced at RM899.