"Boikot Touch 'n Go!" seems to be the de facto consensus on Twitter currently – a trending topic of conversation, that's spread across the local Twitter space like wildfire; all thanks to a single tweet. 
Touchngo is a legit scam. Can't reload using their app, can't cash out your money if you don't use it, you'll be charged extra 10% if you use it for parking. What else? https://t.co/FoeWWtC5k8

— Nana (@NHA_HusnAhmad) September 2, 2019
The general points of contention here are monopoly, ambiguous surcharges, and compounding fees for reactivating dormant cards. There's also a call for more government-led options to rival TnG.
As much as we like to see Malaysians band together in a common voice – we think the fight against Touch 'n Go (TnG) here might be a misguided one – sorry guys. But before you grab your pitchforks, hear us out first. We spoke to a representative from TnG to dig out facts that are perhaps unbeknownst to the public. Maybe we can straighten things out?
Surcharges
"Why have to pay 10% on top of 6% to park using TnG?! Top-up at petrol station also kena charge RM0.50!" – I'm not making this up, this is an actual tweet.
Parking surcharge
Starting with the issue of parking surcharges – parking sites are run by third party vendors, they work with TnG on a contractual basis to implement cashless solutions.
The 10% surcharge imposed by some of these vendors actually go into funding the operations and maintenance of parking facilities – after signing with TnG, they essentially have double the concession machines that they have to look after until their contracts run out.
We've been told that TnG advocates for surcharge-free parking sites – and since October 2017, over 200 sites are part of the 'no-surcharge' list, a far cry from the 40 in 2017. TnG are in talks with more vendors to expand this list, so we can expect surcharge-free sites to be more widely available soon.
Credit reload surcharge
On to credit reloads, certain locations like MRT, petrol stations and convenience stores charge RM0.50 for every reload.
Again, these are third party vendors who've chosen to offer reload services – therefore, the extra RM0.50 you pay is a service charge paid to the vendor – TnG does not collect that fee.
As a workaround, TnG is working on installing more self-service kiosks around places of convenience, so users can top up their cards without paying a service charge. TnG says that currently all key transit areas, rest stops and buildings have these kiosks. For a list of where you can find these machines, visit their site here.
Dormant cards and refunds
The next point of contention voiced over Twitter is about not being able to transfer credit balance from one card to another, and the fees required to re-activate a dormant card.
According to a piece by The Star, there are currently 20 million cards held by TnG – each logged into the company's system. Like banks, TnG remove dormant accounts to ease up stress on the system so it doesn't impact active users.
An account goes dormant after 12 consecutive months of inactivity – so reactivating it would require an additional charge, like at a bank. But if you've figured you're not going to use a particular card, you can always get it deactivated and have your money refunded into your bank account.
TnG has told us that the refund process only takes seven days now – however this varies on a case to case basis. TnG has made aware to us that they're working on reducing the processing time from five to three days, and eventually within 24 hours. You can request for refunds via their e-refund service here.
Convenience
Lastly, with the introduction of the Touch 'n Go eWallet as well as services like RFID tags and PayDirect, TnG aims to create an ecosystem using all three offerings, and have it be available to use for parking, tolls and shopping – meaning no need to reload at kiosks, since it can be done within the e-wallet app.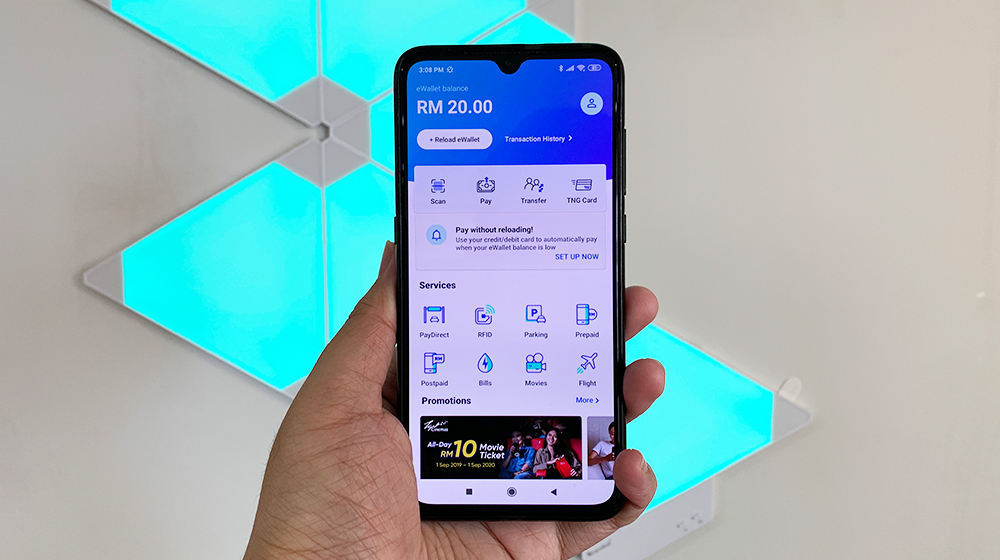 So there you go, even if TnG is monopolizing the smart card industry, they aren't the ones taking the extra 10% from your parking fare, or the additional RM0.50 when you reload – if anything, it seems like they're working on completely eliminating these charges, but it takes time. Plus, they're reducing processing periods for refunds and installing more self-service kiosks too.  
But it's up to you – the consumer – we've given you the facts and scenarios, so now you decide if TnG really is a scam.