Fujifilm has announced its latest smartphone printer, the instax Link WIDE. This is the successor to the instax mini LINK that was launched in 2019.
instax Link WIDE is basically a wide version of the Link mini
Compared to the instax Link mini that prints 62mm x 46mm photos, the instax Link WIDE prints images at 62mm x 99mm — this is the main difference between both printers. 
The new smartphone printer also supports DNG format on top of the usual JPEG, PNG and HEIF formats.
Apart from the photo size and printer dimensions, the instax Link WIDE is quite similar to its predecessor. Both supports 256 levels per color and prints at 318 dpi.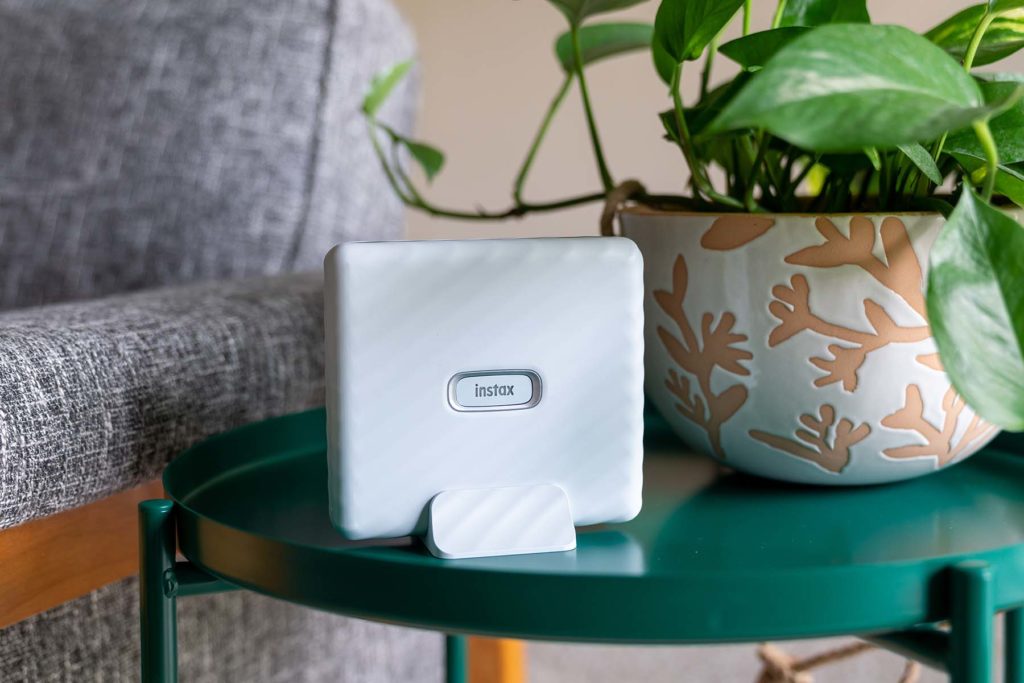 They also take around 12 seconds for each print, can print roughly 100 prints from full charge, and require about 80 to 120 minutes for a full charge.
There's also a dedicated app named Link WIDE — this app features edition tools such as filters, collage layouts, in-app stickers and more. Users can even print a QR code onto their photo that links to a sound recording, a website link, a location or a hidden message.
Needless to say, the instax Link WIDE is heavier at 340g. Those who purchase it will get a charging cable, a stand and a camera strap.
This smartphone printer is available in Ash White and Mocha Gray; it's priced at €149.99 which is roughly RM721.14 when converted to our local currency.
Though its pre-order has begun in some countries, its local availability hasn't been announced.