Infinix phones have always attempt to challenge the status quo by offering some high end hardware at an affordable price, and the most recent entry for that is the Infinix Zero X NEO, a sub RM1000 phone that features a 48MP f/1.7 main camera and a 8MP periscope lens that does 60x digital zoom, which is shockingly attractive if you judge it on paper and it delivers as advertised, but is it worth considering over other mid-range phones? Let's find out.
The ZERO X NEO is unbelievably handsome considering that it isn't a flagship device, although its glossy plastic back means it doesn't get spared from fingerprints and smudges, it has a glittery black finish that gives it a very premium look, the camera bump design also resembles recent flagship phones and has a red 60x zoom text capturing your attention.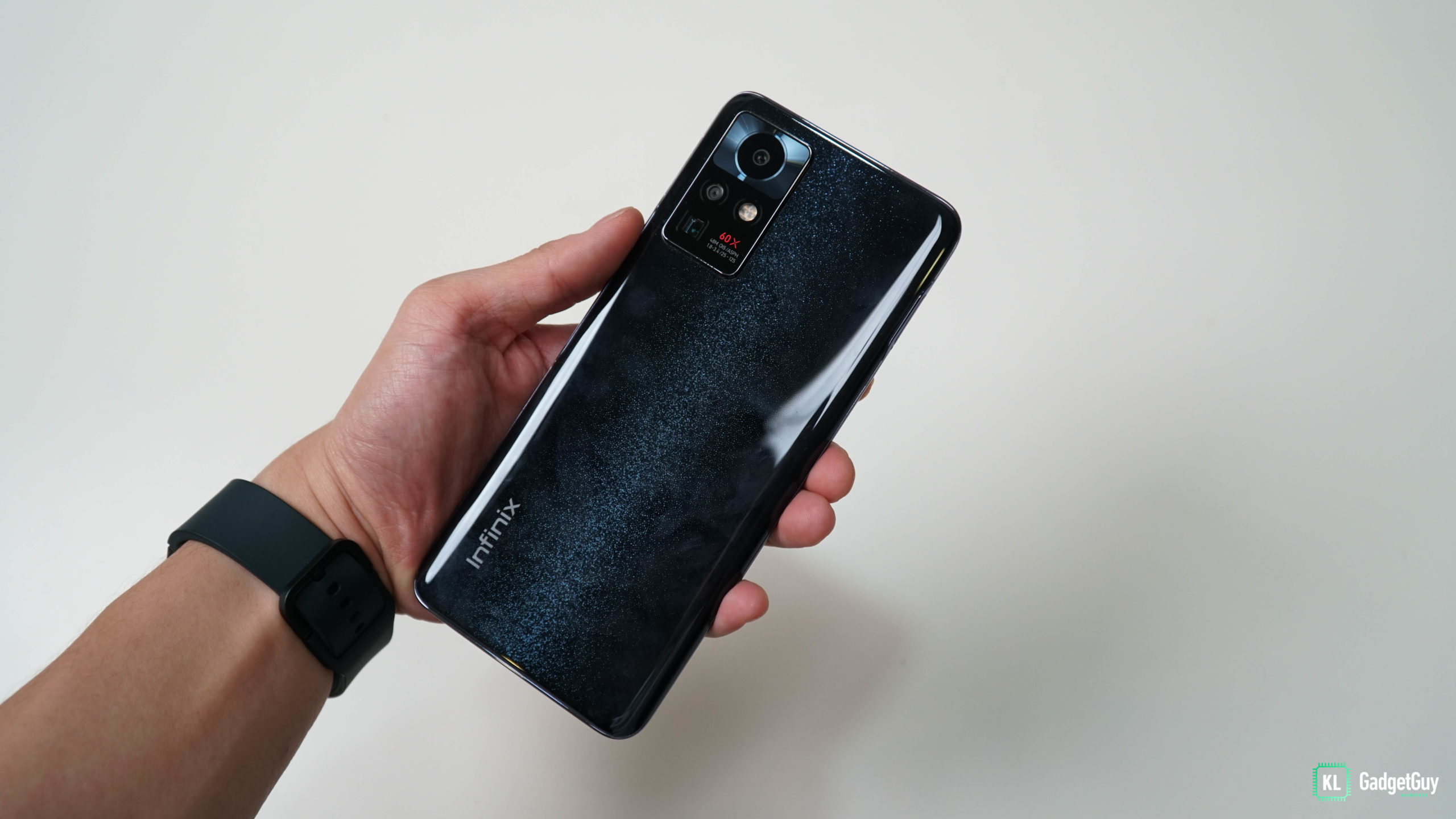 The overall aesthetic of the ZERO X NEO feels very similar to the Note 8 that I reviewed early this year, it feels hefty and lengthy, while the bezels around the display also isn't the slimmest of its class. The phone has a side-mounted fingerprint reader built into the power button, a mono speaker resides at the bottom which sounds loud enough but lack clarity and warmth, and a 3.5mm headphone jack.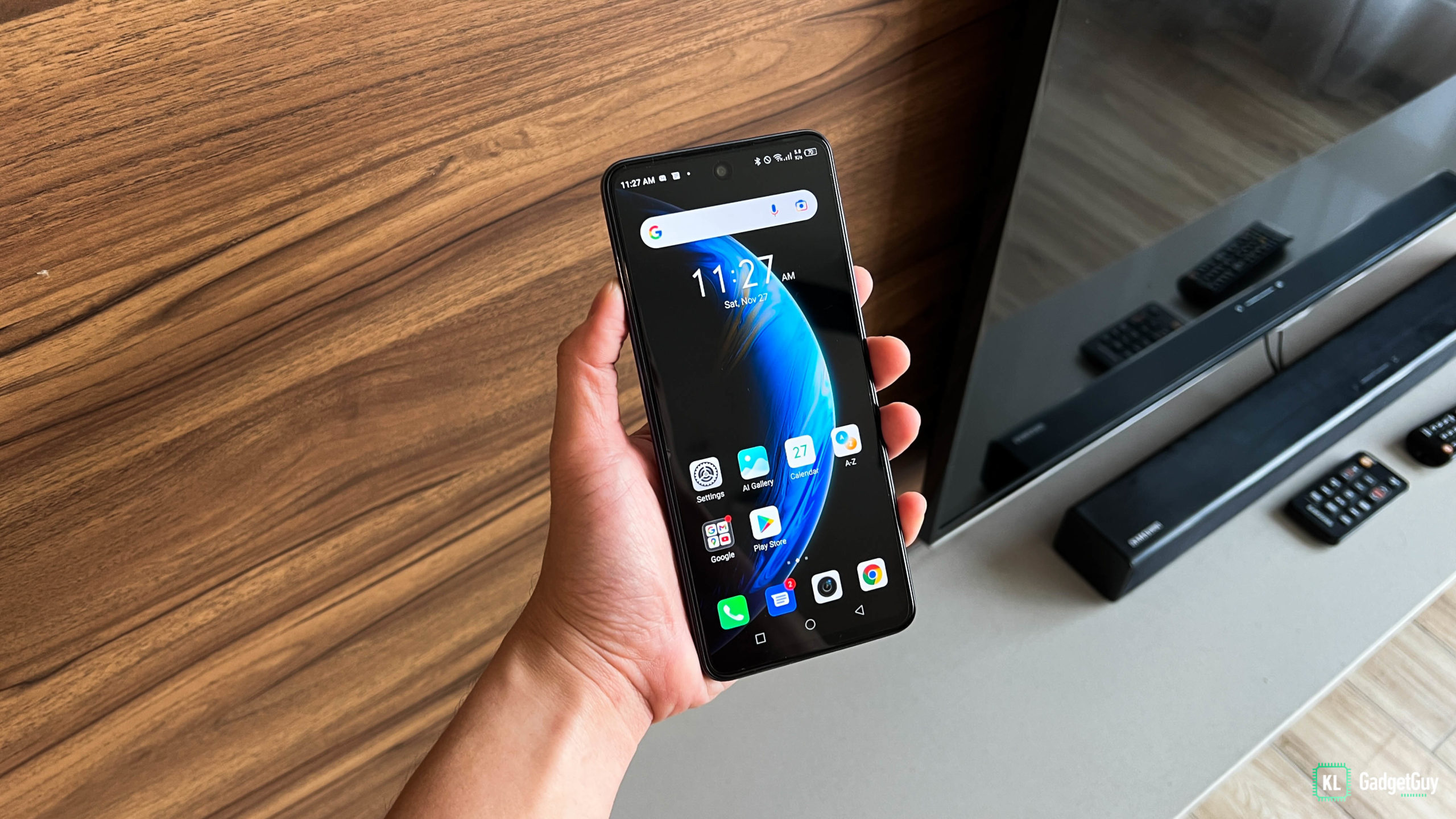 The phone employs a pretty respectable 6.78-inch IPS LTPS display with a Full HD+ resolution and 90Hz refresh rate, it feels a little lengthy for one handed usability but I face no issues in touch sensitivity and enjoyed typing on it, colors are also on point for an IPS display but sadly doesn't support HDR, the phone also doesn't support Netflix HD playback due to the lack of Widevine L1 certification, which is quite a shame considering that it is a pretty good display for movies.
With a Mediatek Helio G95 chip and 8GB of RAM powering the phone, the phone has no issues in dealing with my social and productivity tasks, however what truly annoys me is the amount of bloatware and proprietary system apps that the phone comes preloaded with, you also occasionally get spammed by notifications by apps that you didn't even launch.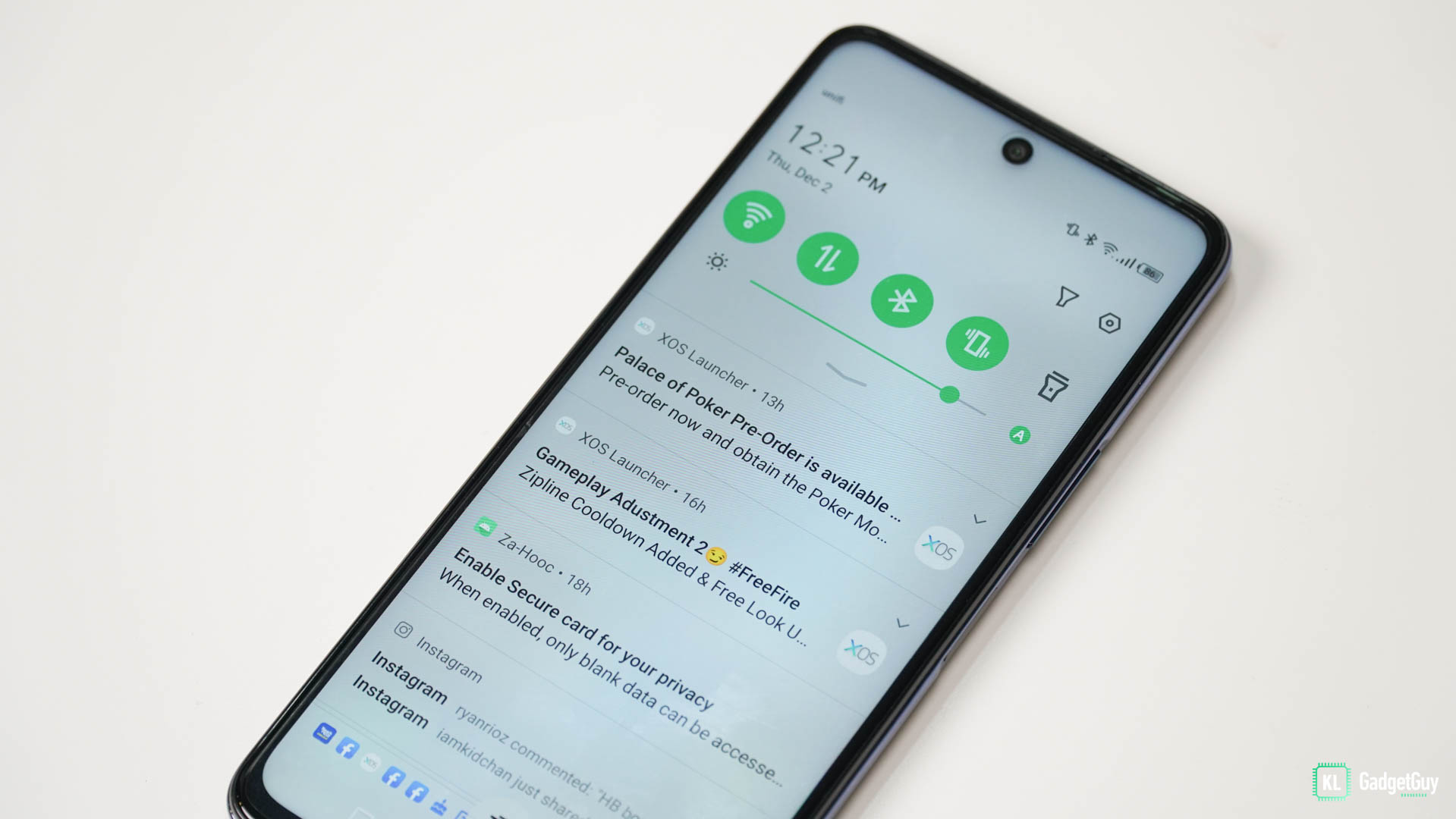 Fortunately, after spending some time of spring cleaning, the software experience is greatly improved and I urge you to do the same if you intend to purchase this phone.
In terms of gaming, we are no stranger to the Helio G95 as it demonstrates really good mid-range gaming performance, although you won't be able to go all high on graphics and expect smooth 60 fps on every game, it will handle games like PUBG Mobile and Genshin Impact fine at their default graphics setting, it also gets slightly warm after 5 minutes onto a game but thankfully doesn't feel uncomfortable to hold.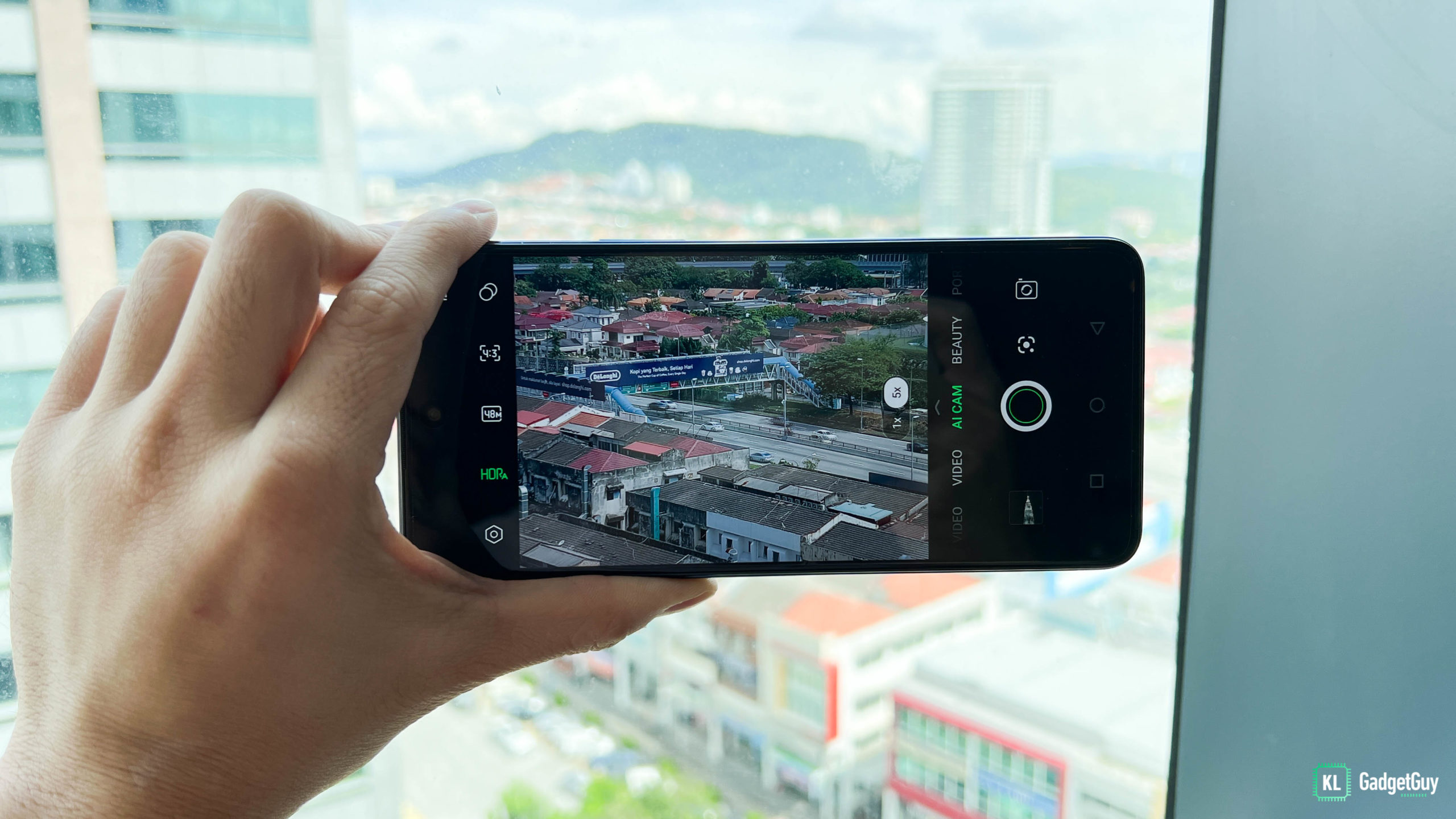 Camera wise, the ZERO X NEO's main camera is neither a great nor bad when it comes to taking photos in ideal lighting conditions, I'd just give it a pass when it comes to taking general everyday photos as it tends to generate a lot of soft focus in the photos I take, colors look washed out and faraway subjects can also get grainy at times and such imaging performance falls behind several mid-range phones of its class.
Infinix ZERO X NEO Camera Samples
Infinix ZERO X NEO 5x Telephoto Lens Camera Samples
To my surprise, the main camera does a pretty decent job in low light when I shoot photos using the camera's night mode, noise levels are well under control and details are sharpen decently, but again, it isn't the best low light camera for mid range standards.
Like I mentioned at the beginning, the telephoto lens does it's job as advertised, it does capture photos at an optical 5x zoom and gets you closer to subjects than most other phones, however like the main camera, it suffers from color inaccuracies and soft focusing issues, things go totally out of hand when you go to the 60x digital zoom, and while I hadn't done any moon shots during the review period, I really don't expect any extraordinary imaging results out of it and commend Infinix for bringing such a telephoto lens to a sub RM1000 phone.
During a moderate day of use with 3 hours of screen on time, the ZERO X NEO will easily get you through the second day before requiring a charge, though it is a little disappointing that the phone will only get juiced with 18W of power, which means you can't get back up fast if you forget to charge the phone, in my tests it takes around 100 minutes to get fully charged from 5%.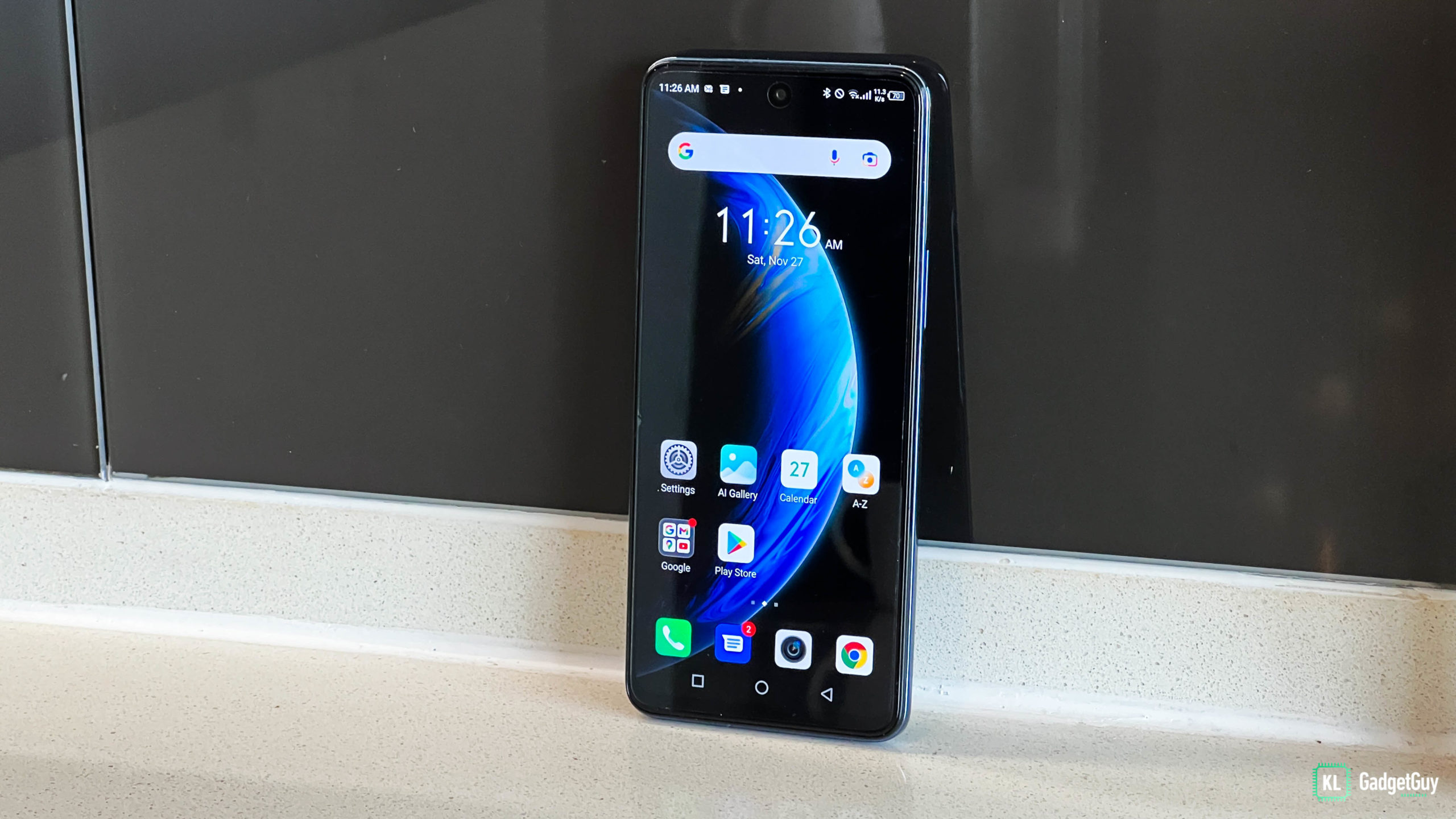 To consider the Infinix ZERO X NEO a jack of all trades is an understatement, because it is an excellent smartphone to own if you don't want to spend your average monthly Malaysian pay check on a phone to get a super zoom lens, it's fair to accept certain compromises for what it is priced at and it really stands out in the mid range phone competition.
While I might be picky on a phone's software experience regardless of its class, some may not mind as much as long as it doesn't cause app crashes and freezes, and if you can live with bloat on a phone, then I have no problems recommending the Infinix ZERO X NEO at RM879, which you can head over here to purchase one.