Missed out on the PICO 4's preorder deal back then? Mark your dates on 11.11, as PICO Malaysia is once again offering the PICO 4 VR headset at RM100 off its usual retail price, which the 128GB storage variant will go off at RM1,599 and the 256GB at RM1,899 for just one day.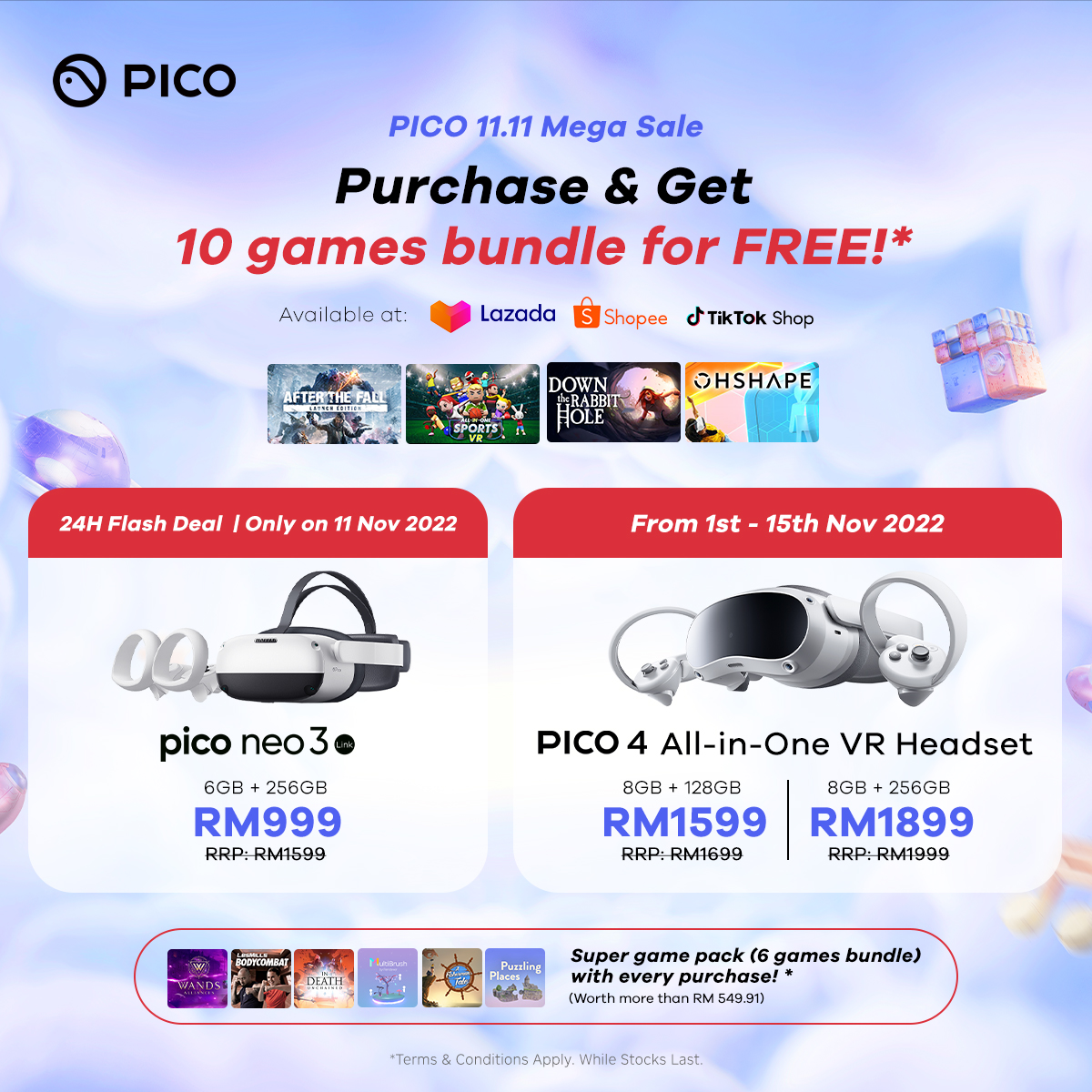 In addition to the savings, customers will be given free access to 6 Games Bundle worth more than RM500, this is in addition to the 4 Games Starter Gift Pack that was given back in the preorder, which makes this one great deal not to be missed.
Powered by the Snapdragon XR2 processor, the PICO 4 VR headset is the direct competition to the Meta Quest 2, it features a lightweight and ergonomic design all thanks to the use of a pancake lens that pushes 4K+ resolution from both lenses that can refresh up to 90Hz, a 16MP RGB camera resides at the front for users to see through their surroundings while wearing the headset, the VR headset comes with a pair of 6DoF HyperSense controllers and a large 5300mAh battery.
For those who prefers a more affordable VR headset, PICO will also be doing a flash sale on the PICO Neo 3 Link at a special price of RM999 during 11.11, which is down from its usual RM1,599 price tag.
The PICO 4 and PICO Neo 3 Link can be purchased at official PICO online stores at Lazada, Shopee and TikTok Shop.