We've got our hands on the Samsung Galaxy Z Flip3 5G that is announced two days back during the Galaxy Unpacked Event. Apart from its local price that hasn't been revealed, here are my initial thoughts on the Z Flip3.
Design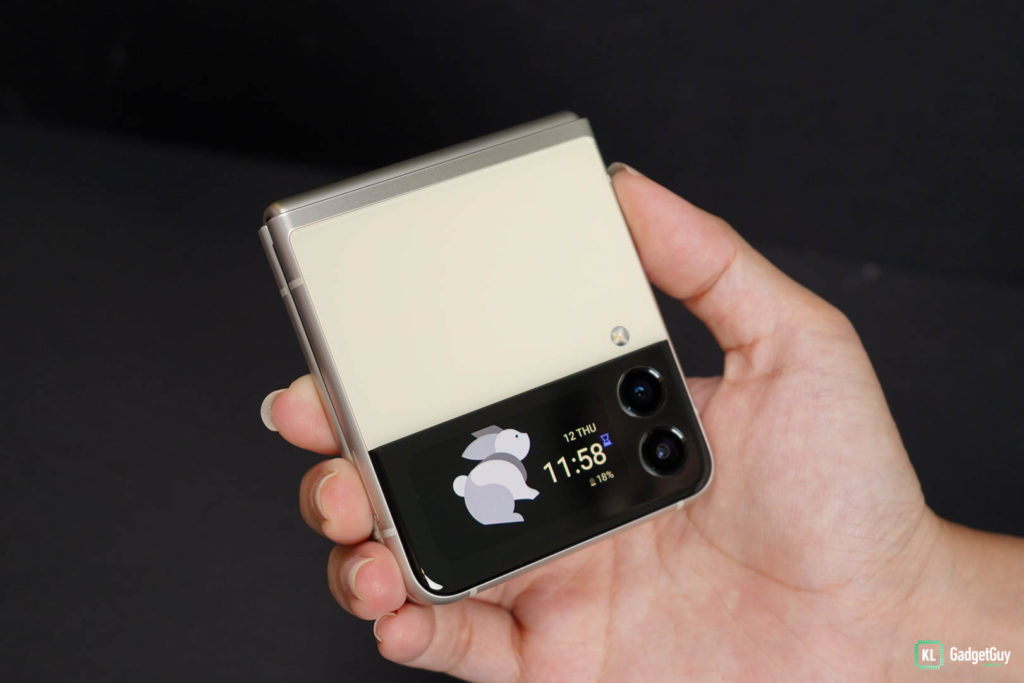 This is by far my favourite aspect of the phone. The two-toned design is why I think the Z Flip3 is a fashion statement — the larger cover screen and new colours are the main contributors to this.
With a cover screen that's four times larger than before, almost half the phone — when folded — is occupied by the screen and camera module. That's why it's two-toned — it's a mixture of black (screen and camera setup) and the colour of the phone. 
I find the new colours of the Galaxy Z Flip3 more appealing — Cream, Green and Lavender. Of course, the phone already stands out because it's foldable, but the new colours really boosts the overall aesthetic.
Display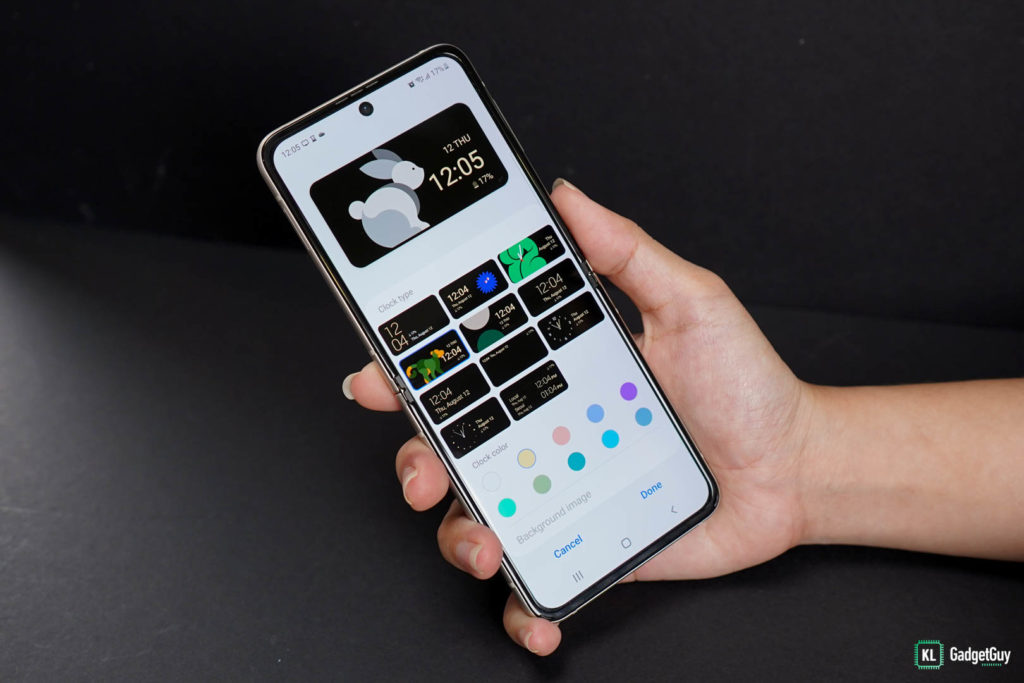 The larger screen also makes it easier to read notifications, plus Samsung also added a few widgets to be used on the cover screen. Now, you can check the weather, control music playback, set alarms and timers. Samsung also demonstrated using Samsung Pay not he cover screen, but I've yet to see the widget on the phone, so it's likely to come in a later update.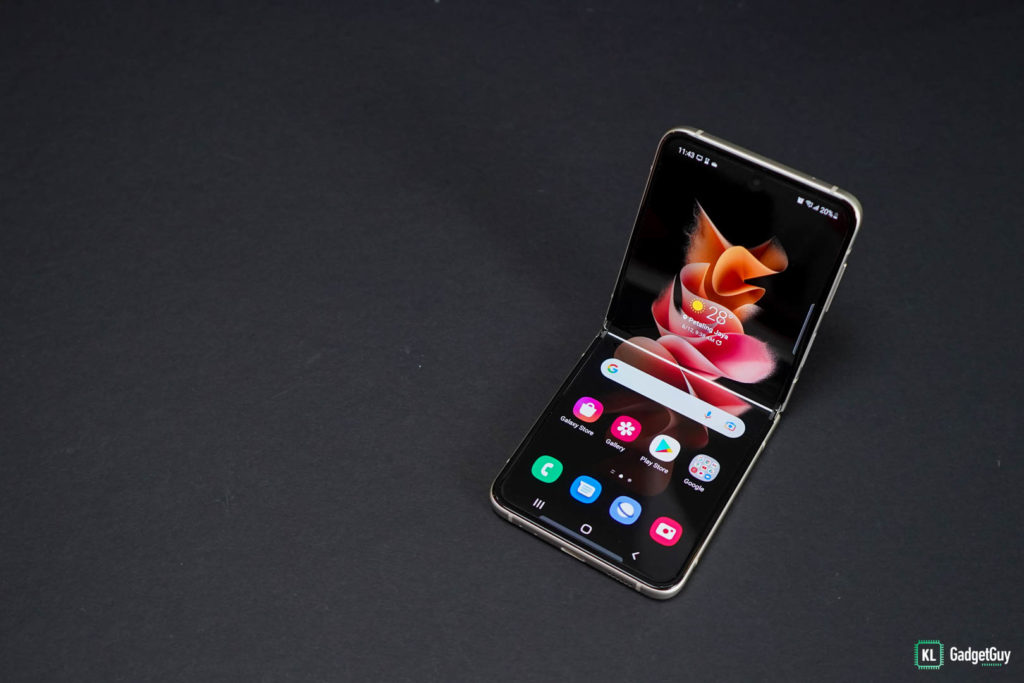 As for its front display, the Z Flip3 now supports up to a 120Hz refresh rate. Its 6.7-inch Flex Infinity display doesn't disappoint – I'm still getting vibrant colours and sharp visuals. However, there's still a crease at where the phone folds — this is still an issue with all the foldable devices, so it's something we have to make do with for now until a solution is found.
Durability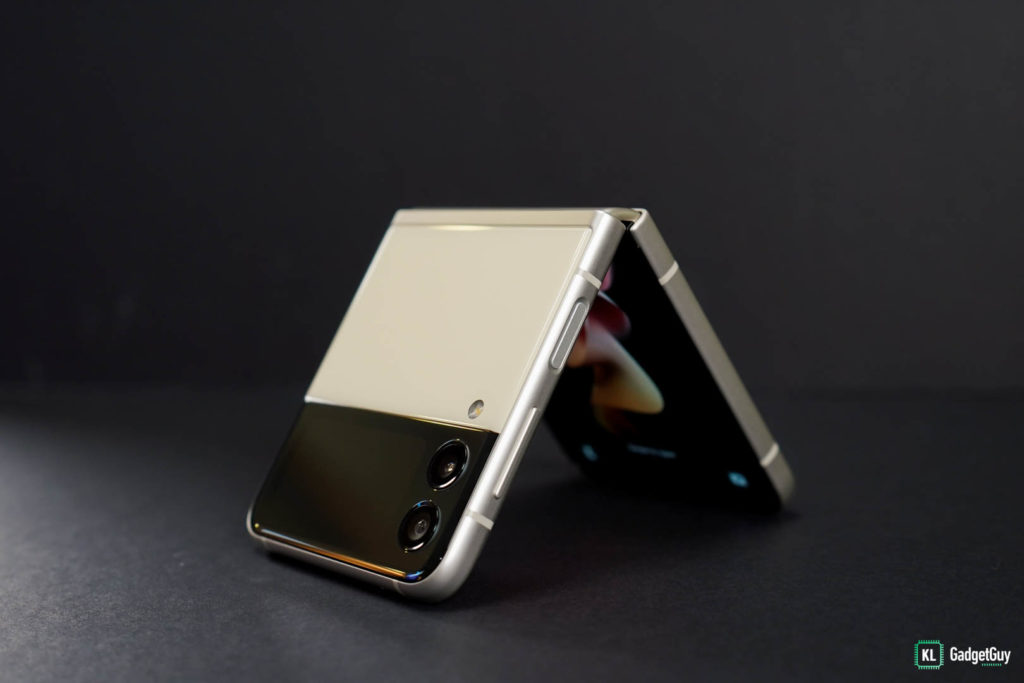 Samsung did improve on the overall durability of its foldable phones, so now the Z Flip3 5G has an IPX8 rating and won't fail you when it comes in contact with water. The build is also stronger because Samsung uses Armor Aluminum, a material that promises a 10% increase in durability.
Performance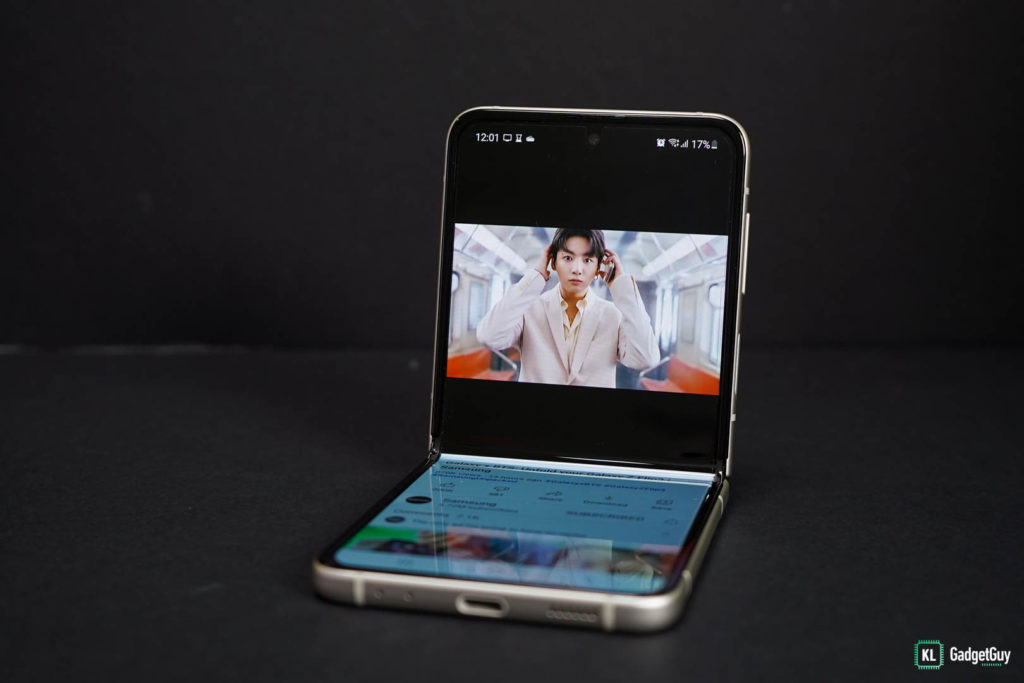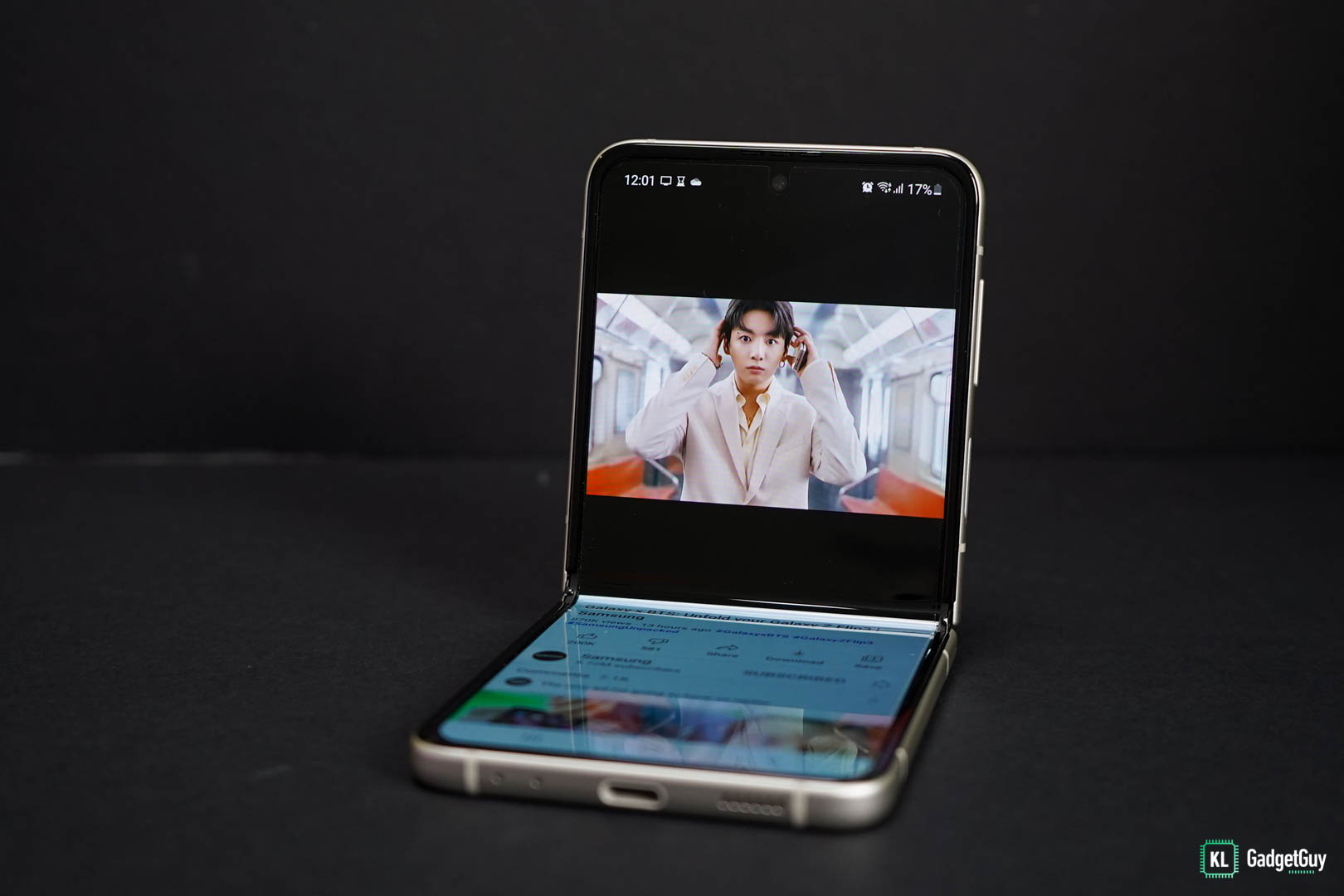 Like any other Snapdragon 888-equipped phone, the Z Flip 3 perform most tasks smoothly. It can handle most games well, except for Genshin Impact. The phone still lags and overheats quickly when it comes to Genshin — but since most flagship phones out there are facing the same problem, this is hardly the Z Flip3's fault. Games like PUBG and Mobile Legends: Bang Bang run smoothly, but you may need some time to get used to the controls that are further apart as the phone is taller than usual smartphones.
Camera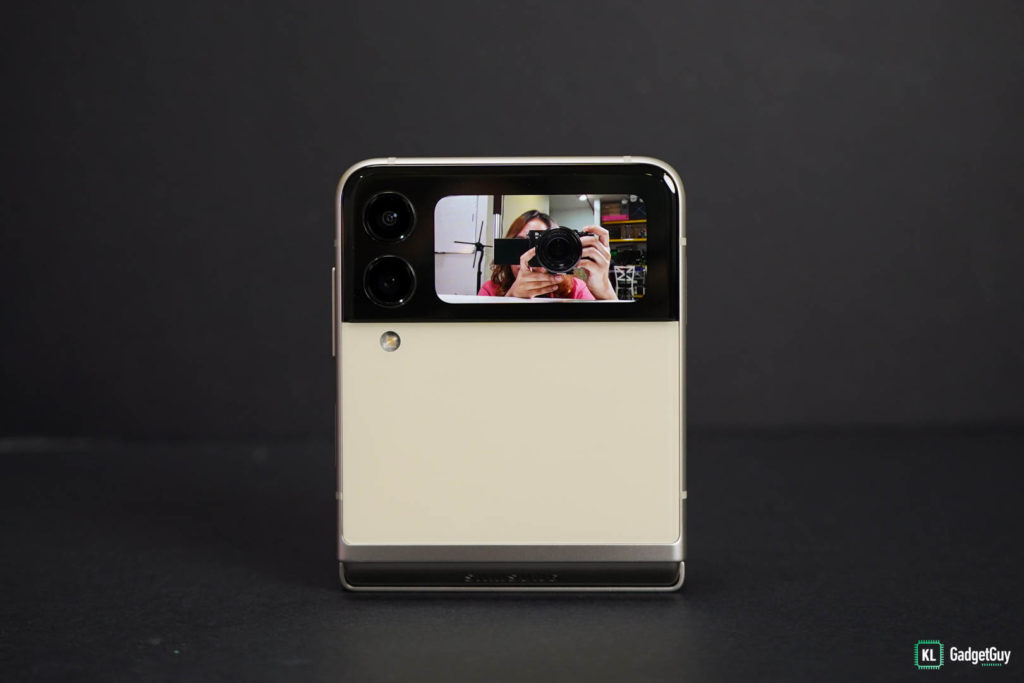 Another great feature of the Z Flip3 and its cover screen is the ability to preview your photos when you're using the rear camera. There's no need to use the front camera (though it's fairly good) because you can just fold the phone and use the rear cameras to take selfies. I've taken a few and they all turned out great in terms of colours and clarity.
Battery
A 3,300mAh battery can be underwhelming to many of us who are used to large battery-smartphones. The Z Flip3 supports 15W fast charging and needs to be charged daily, but the bright side to this is a shorter charging time because of the smaller battery size. At least, that's how I console myself when using this phone.
Samsung Galaxy Z Flip3 5G: Verdict
The Galaxy Z Flip3 5G still feels like a luxury, but the improvements and changes gave me more reasons to want one as compared to the previous model, especially the design. Its $999 price tag will make you consider twice, but if you're not tight on budget, the Z Flip3 5G is an interesting phone to own and flex.