Just got a brand new iPhone and want to buy an Apple branded charger for it? You should hold off your purchase or just go for other USB PD chargers, because Apple is about to replace the current single port 20W charger with a dual port USB-C charger that outputs a higher total output of 35W.
The new dual port Apple charger will apparently take advantage of GaN technology, which is a common technology used in many USB PD chargers currently that enables them to be built in compact form factors while allowing larger power output. While Apple's dual port USB-C charger isn't the fastest in the market, the total 35W combined power output is sufficient for charging two iPhone 13s at their maximum charging speed.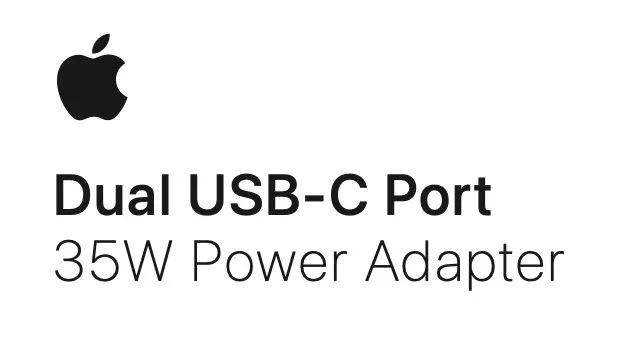 9to5Mac has spotted the name of the charger to be simply called the Apple Dual USB-C Port 35W Power Adapter, while citing from documents that the charger's ports can operate in four power modes: 5VDC/3A, 9VDC/3A, 15VDC/2.33A, or 20VDC/1.75A.
Like typical Apple fashion, the charger will not come with a USB-C or Lightning cable included.