Cyberpunk 2077 is now available to play on Steam, GOG – the latter for those who pre-ordered the digital copies from its regional distributor EpicSoft Asia – and the PlayStation 4. 
Some of you may have already pre-loaded the game but were greeted with Johnny Silverhand  telling you to "go back to sleep, it's not December 10 yet". Well, it finally is December 10 and you can finally get your long-awaited, lovingly-crafted open world RPG adventure going. 
If you've been living under a rock, Cyberpunk 2077 is the latest title developed by CD Projekt Red, the same folks who were lauded (and rightly so) for their work on The Witcher 3. The group's reputation for attention to detail and story-telling has built quite a ridiculous hype among who're familiar with The Witcher, and due to these expectations, the company had to delay the game several times in order to get the game right.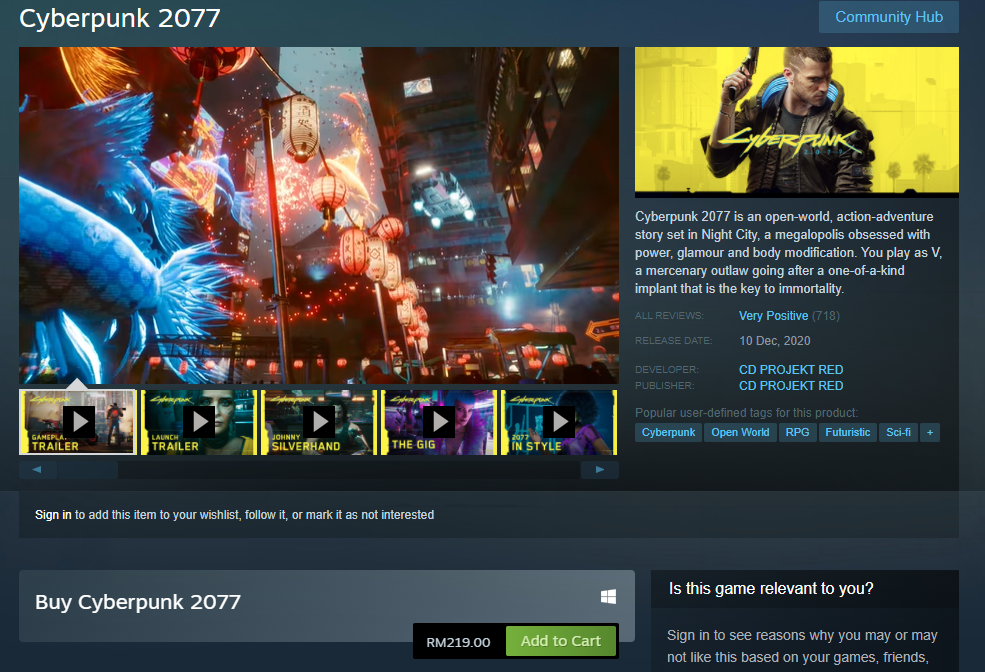 Early reviews by multiple sources seem to be in tune regarding pre-launch patch bugs that have somewhat become synonymous with adventurous titles like Cyberpunk 2077 – broken quests, NPCs glitching out, multiple dialogues overlapping, and more. There will be a day-one patch which should resolve some of the problems, but if you're going to play this today, remember not to put the game on a pedestal from the get-go – that's how nice things get ruined. 
Like The Witcher 3, Cyberpunk 2077 will slowly, but surely, get the polish its players deserve. If you haven't bought the game, you can do so on Steam, GOG, and PlayStation Store.