The first two GeForce RTX 20 series card has had a rough time, launched with sky high price tags and minimal amount of RTX enabled games. However, gamers can now rejoice as NVIDIA CEO Jensen Huang has unveiled the much affordable RTX 2060 GPU at CES 2019.
Before the annoucment, Huang demonstrated Battlefield V with RTX enabled to the unsuspecting audiences, the game ran super smooth at 60 fps at 1440p, and he later revealed that the actual demo was running off a RTX 2060.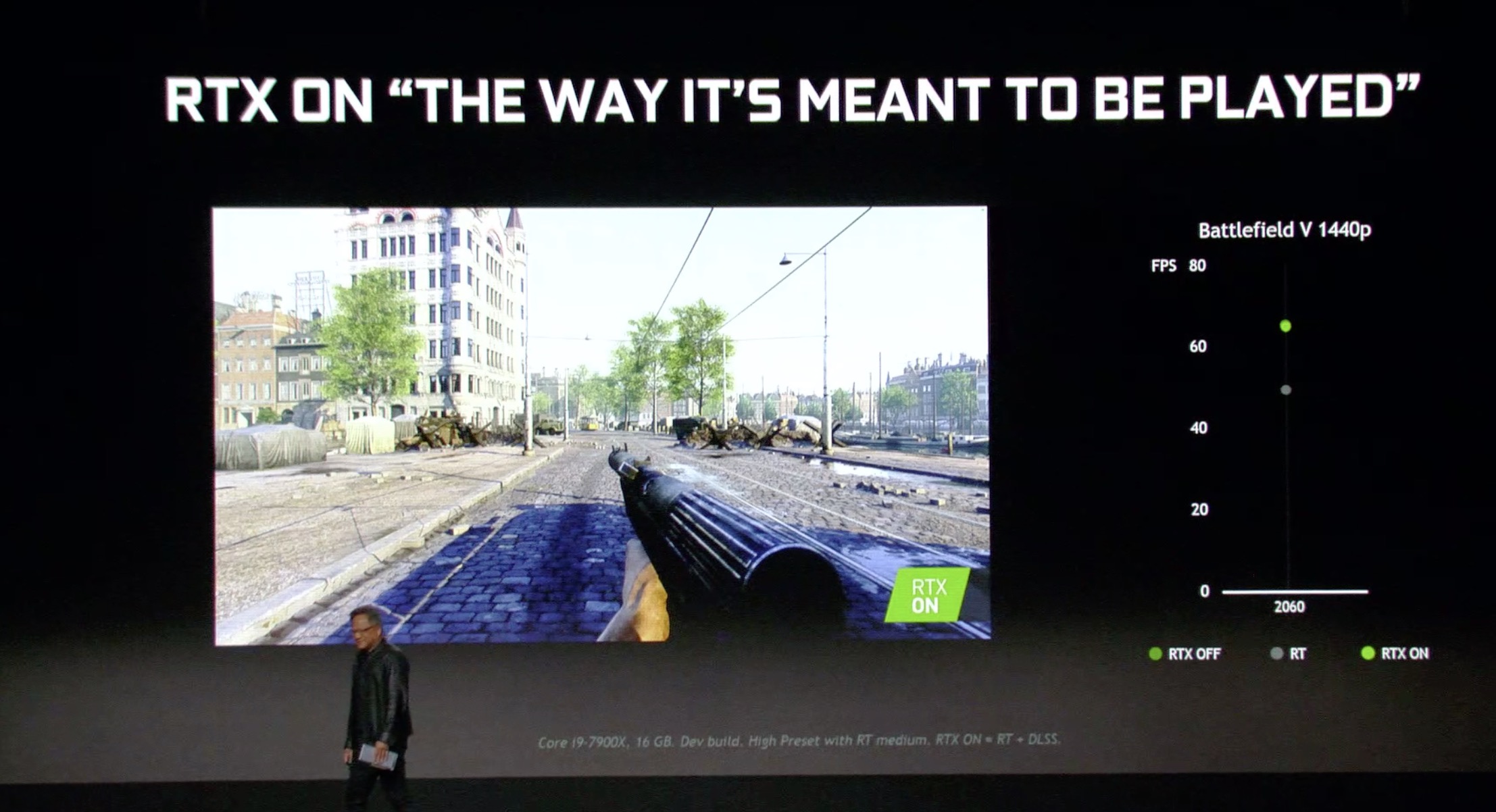 The RTX 2060 is 60 percent faster than the GTX 1060, and in fact it is even faster than the GTX 1070Ti, it comes equipped with 6GB GDDR5 of video memory, 240 Tensor cores that delivers 52 teraflops of deep learning power, which aims to improve gaming performance through a feature known as Deep Learning Super Sampling (DLSS).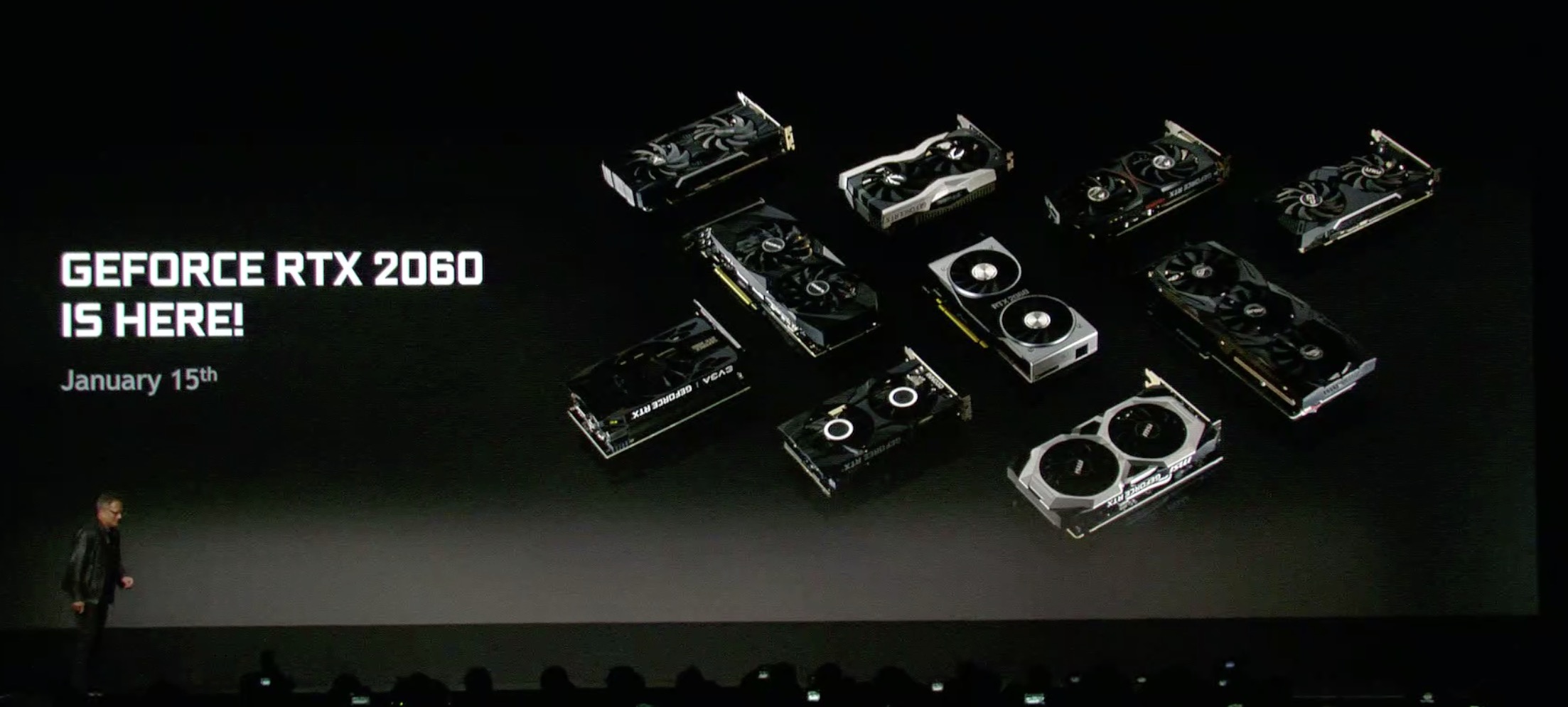 Priced at US$349 (RM1434), the RTX 2060 is finally a super attractive GPU that does Ray Tracing, it will be available through partners and at NVIDIA starting January 15th. For a limited time, gamers who purchase the RTX 2060 will be able to receive a free copy of Anthem or Battlefield V.