As you may know from our previous review of the vanilla Black Shark 3, I was impressed by the phone's value offerings – on top of obviously great gaming performance, the phone also offers excellent photography capabilities, good media consumption and audio too; all this for a reasonable RM3,399 at the time of writing. 
So, one has to assume that its bigger sibling, the Black Shark 3 Pro, would also be very good – but is it worth the extra RM800 it's asking for? Well, that depends on how seriously you take mobile games. 
Display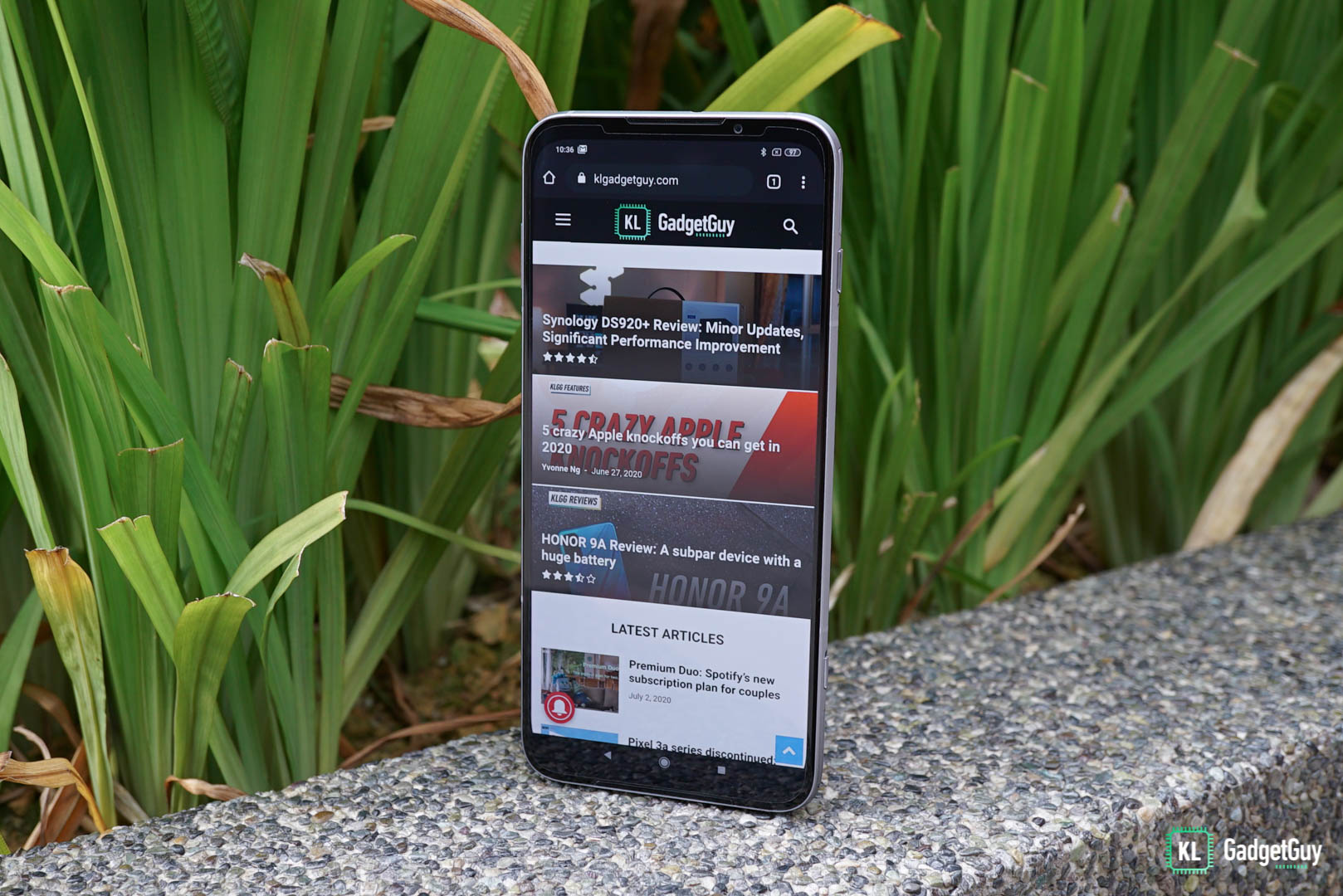 If all you play are Esports titles like Mobile Legends, PUBG Mobile, and Call of Duty Mobile, then the Black Shark 3 Pro is a good investment. It's gargantuan 7.1-inch AMOLED display is great for gaming and media consumption – but a word of caution, should your game lack remappable controls, certain buttons may be hard to reach because of how large the display is. 
It sports the same 90Hz refresh rate as its sibling, but pushes a higher 1440p resolution that makes a noticeable enough difference when viewing videos and playing games – will it make you a better gamer? Not really – you'd be better off downsizing to 1080p to prolong your battery life. But hey, the massive display with its HDR10+ support makes binge-watching Netflix a joy. 
Audio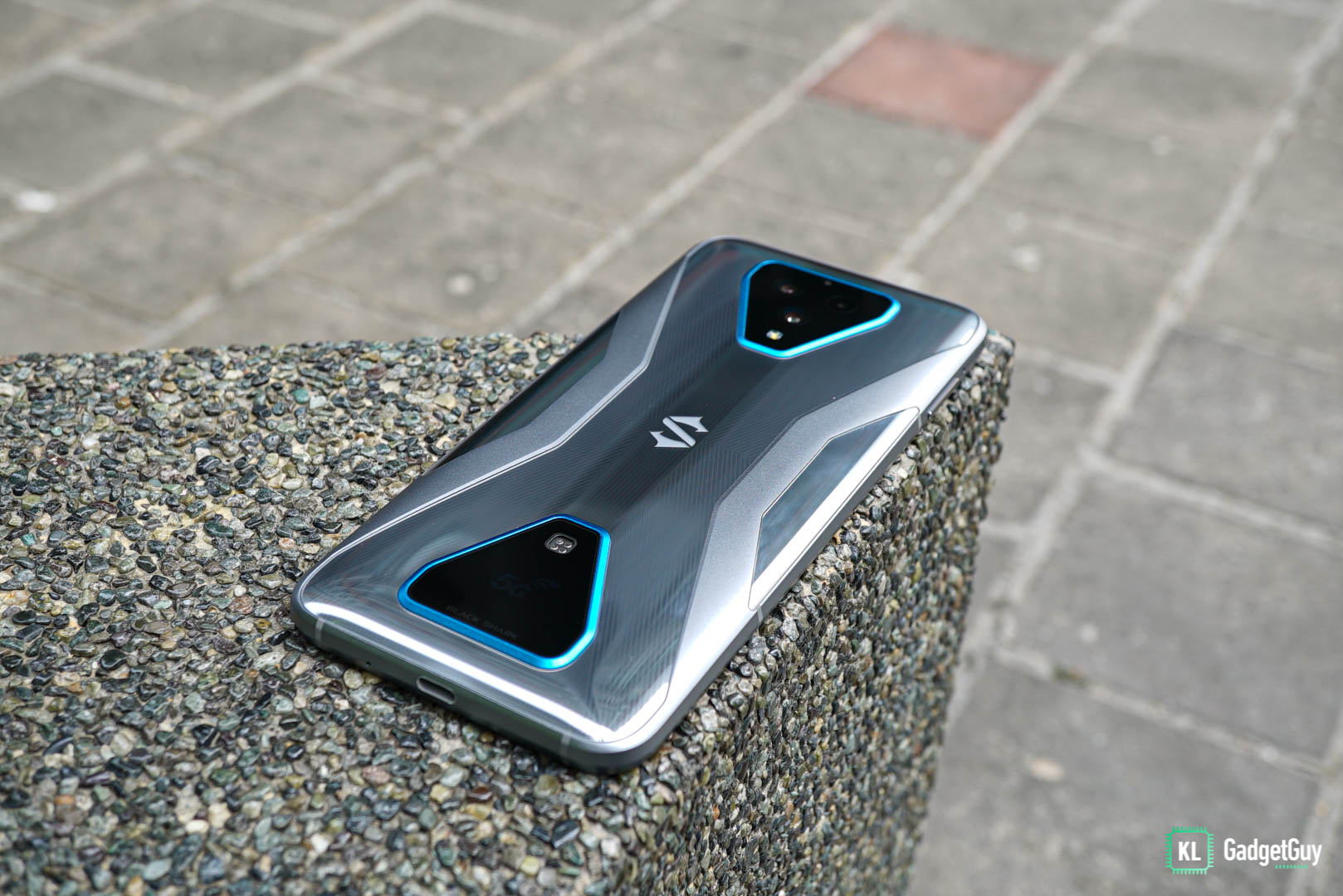 Like its smaller brother, the Black Shark 3 Pro has an impressive pair of stereo speakers that blast audio from the bottom and top of the phone. It has impressive bass, but the highs are a little blanketed. What matters is that it's loud without sounding harsh, making it great for gaming. It has also helped me with discerning footsteps in PUBG without needing a pair of headphones – I still died, but at least I heard it coming. 
Let's quickly talk about its design – like with the regular Black Shark 3, I still think the camera module placement forces you to touch them when you're gaming; that in turn always creates smudges on the camera's glass housing. In terms of aesthetics, we got the Star Silver variant this time with blue accents around the two hexagonal modules – because the panel is glass, the Black Shark 3 Pro is an absolute fingerprint magnet – ready your microfiber cloths. 
Cameras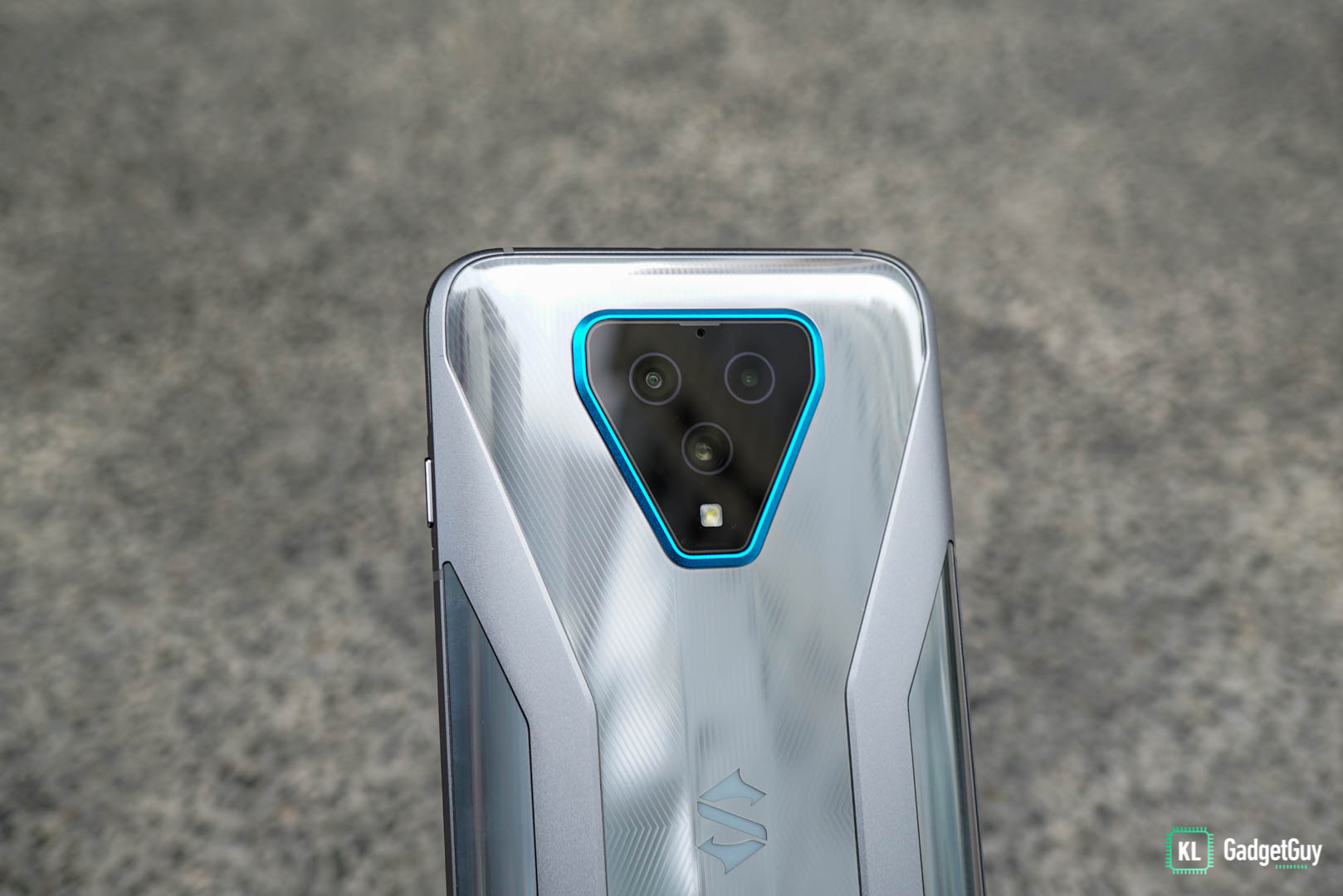 Now let's pivot to photography performance – its 64MP camera module does a great job at snapping crisp images. As with any Xiaomi smartphone, the Black Shark 3 Pro camera software gets you over-saturated day time images.  
There's also nothing special about 64MP mode anymore – we've established the fact that, yes, you get a lot more detail in your shots, but they're essentially pointless for posting on social media.  
The 13MP wide-angle camera gets quite a fair bit in the frame but with some edge distortion, so use it sparingly; then there's portrait mode which works great on objects with good subject-background separation. On people however, the blur effect does eat but parts of the edges of the subject.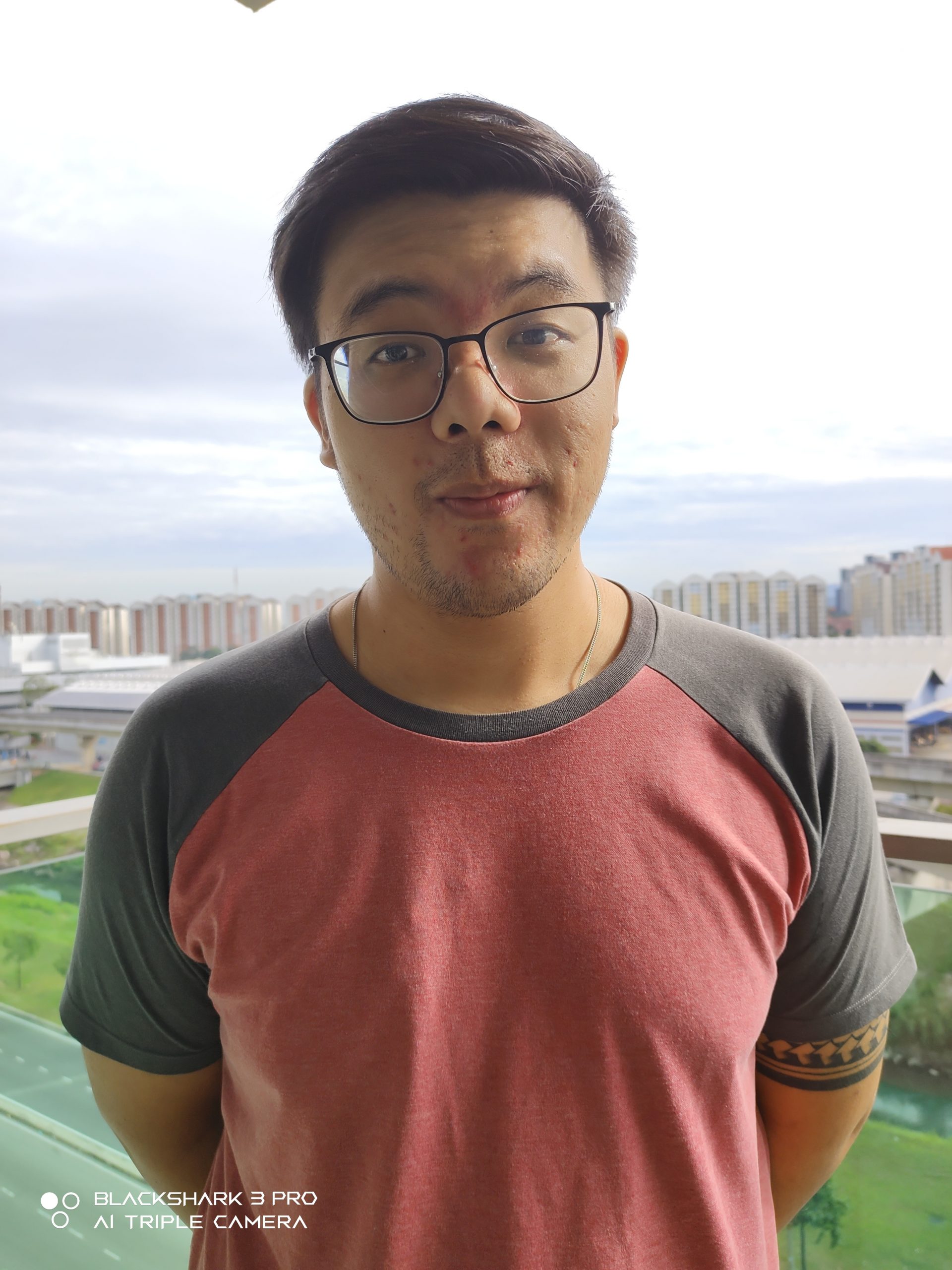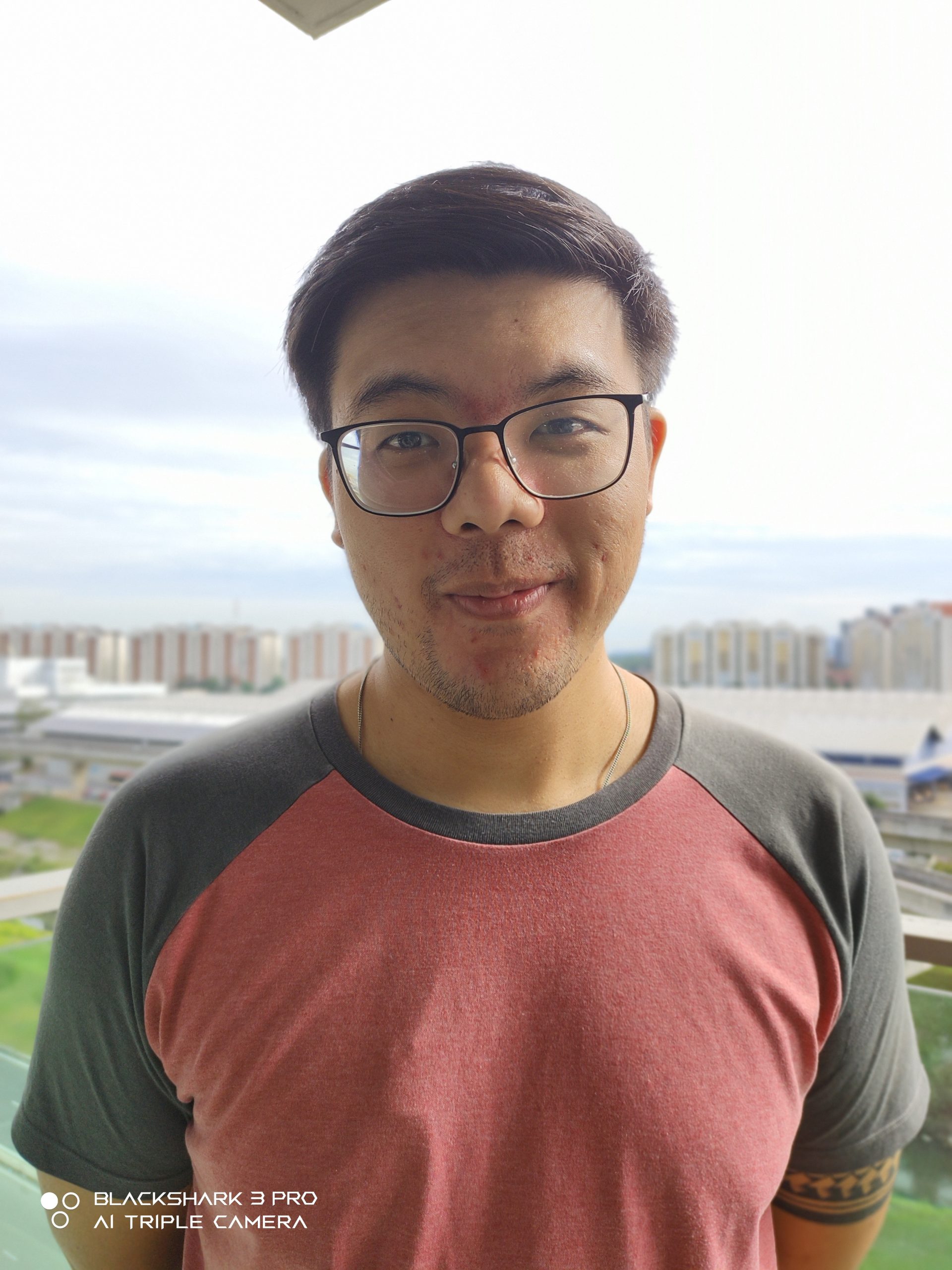 At night, images turn out decent even without night mode on; but with the feature turned on, images are obviously much brighter with minimal noise. I'm also glad to report that there isn't any yellowish tint with night mode on even when surrounded by street lights.  
When it comes to selfies, the 20MP shooter is quite capable and puts out crisp and bright images. Portrait mode was decent too albeit with bokeh that chips away at the subject's hair slightly.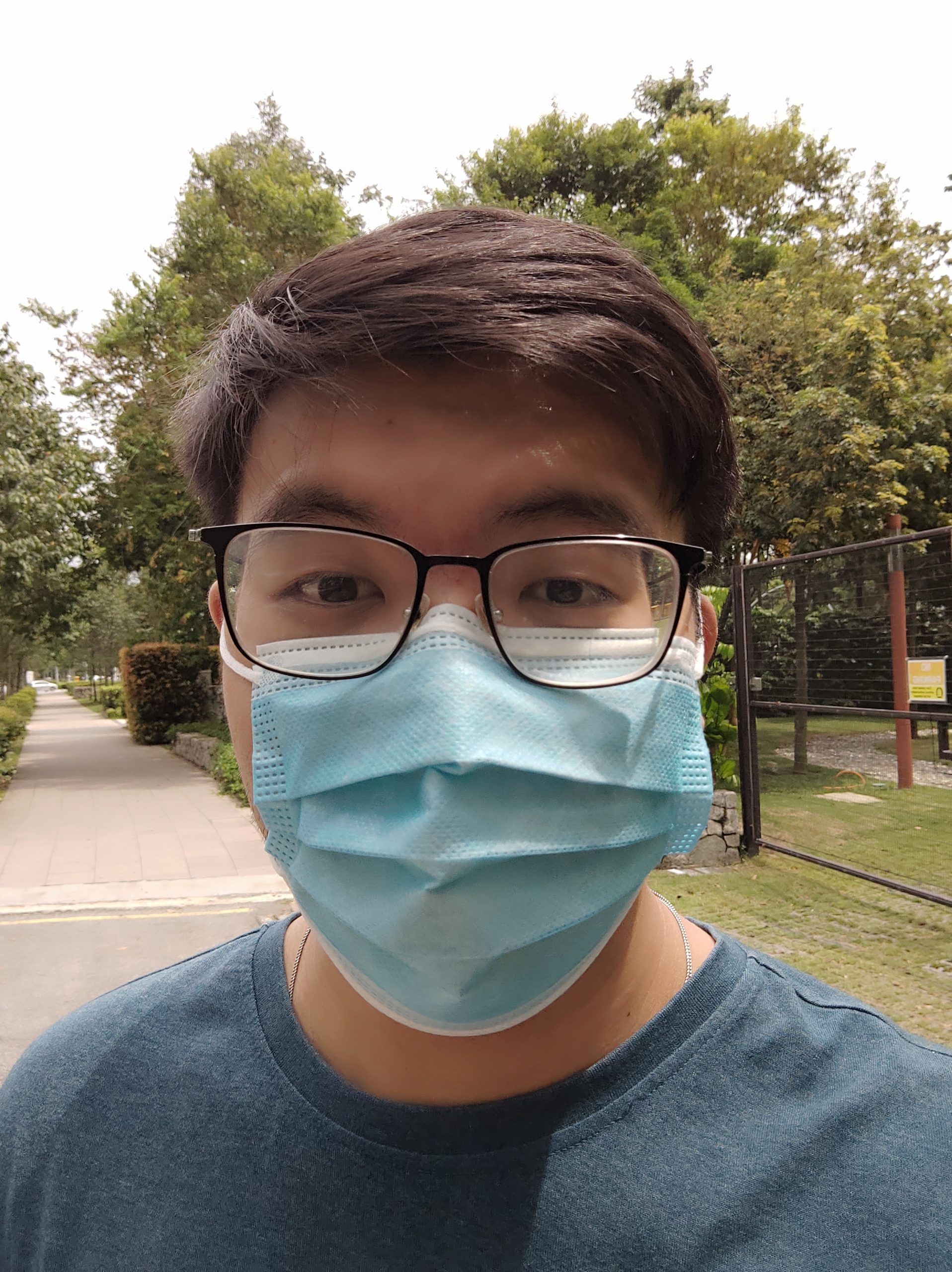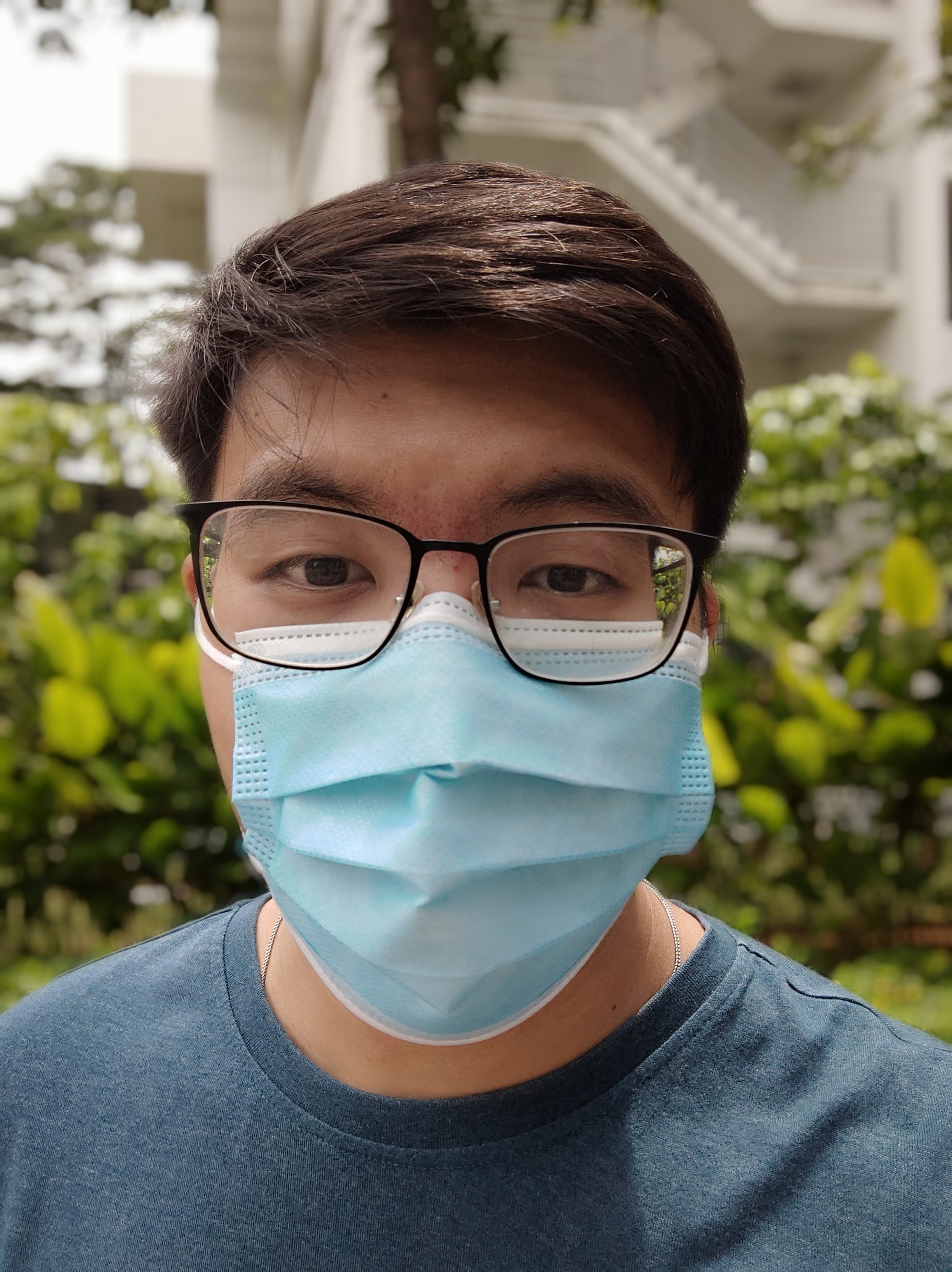 Performance
Moving on to what really matters – performance. The phone comes packed with a Snapdragon 865 chipset with 12GB LPDDR5 RAM and 256GB UFS 3.0 internal storage. It goes without saying that games run perfectly even at max graphics settings. On top of that, multi-tasking is also a breeze as I've yet to experience slow down with the phone. 
What really sets the Black Shark 3 Pro apart from its competitors and its own sibling are its physical shoulder triggers – they pop up when you launch a game and close automatically when you're out of a game. The buttons raise slightly above the phone's chassis and have a tactile click when pressed – I've found that it helped me a lot with FPS games, however the triggers can be used in other titles too as it can be re-mapped to different controls.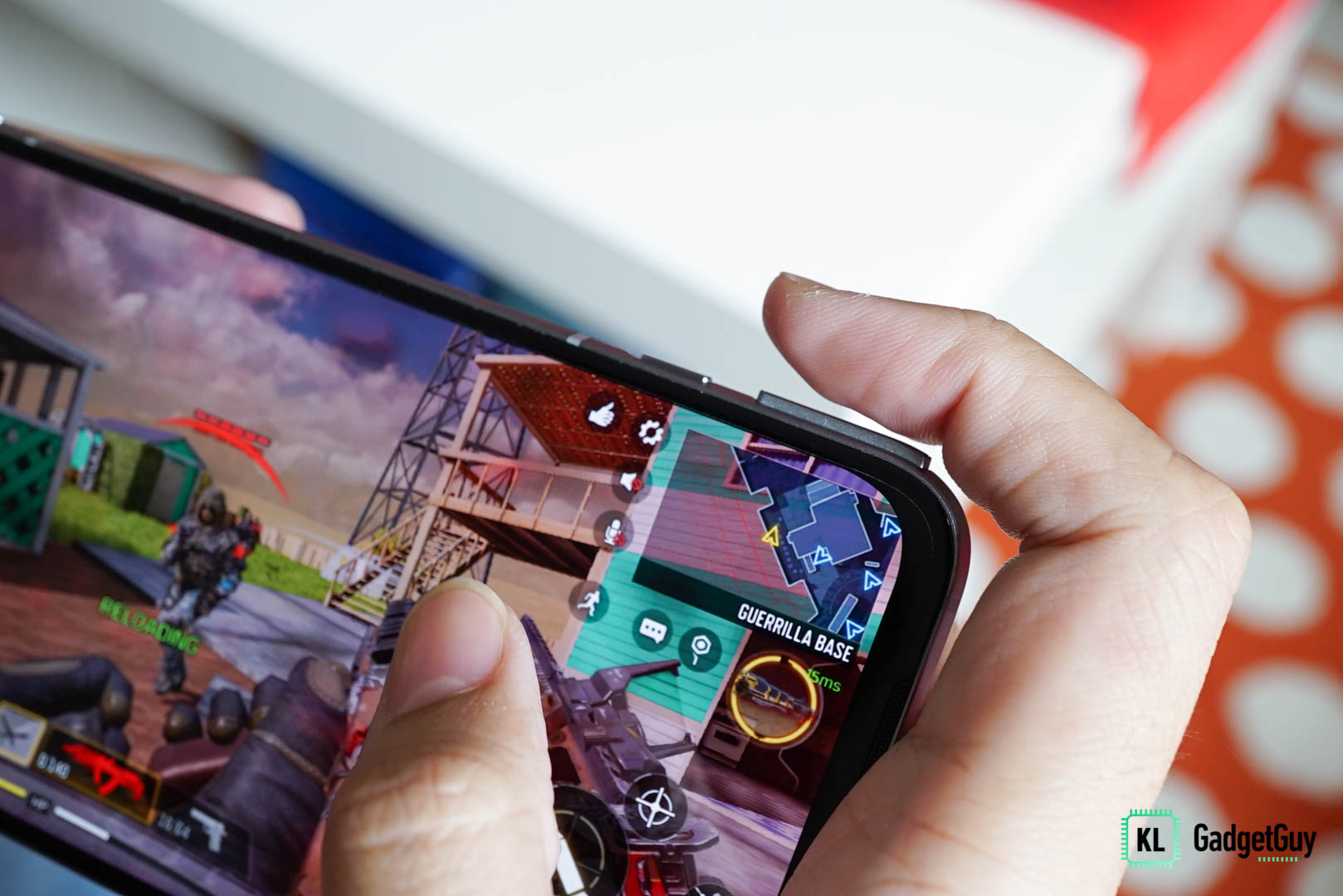 There's Shark Space, which is a game optimizer of sorts that also packs all your gaming-centric settings like switching performance modes, clearing memory, remapping the triggers as well as Black Shark's Master Touch and more.  
When it comes to thermals, like the regular Black Shark 3, it gets uncomfortably warm even after just an hour of gaming; this is despite it having what Black Shark calls their "sandwich" liquid cooling system. The only ways to mitigate this is to put on the case that comes in the box, and bump the performance level down to low in Shark Space. If you get the phone with the accessories bundle, you should also have the Black Shark FunCooler Pro which helps a bunch. 
In terms of benchmarks, the phone scores an impressive 2882 on multicore performance on GeekBench, sitting well within the top 10 most powerful phones, just below the likes of the Samsung Galaxy S20 Ultra 5G (SD865) and OnePlus 8 Pro. On 3DMark's SlingShot Extreme, it scored at impressive 7100, but it still sits below the OnePlus 8 Pro.  
Battery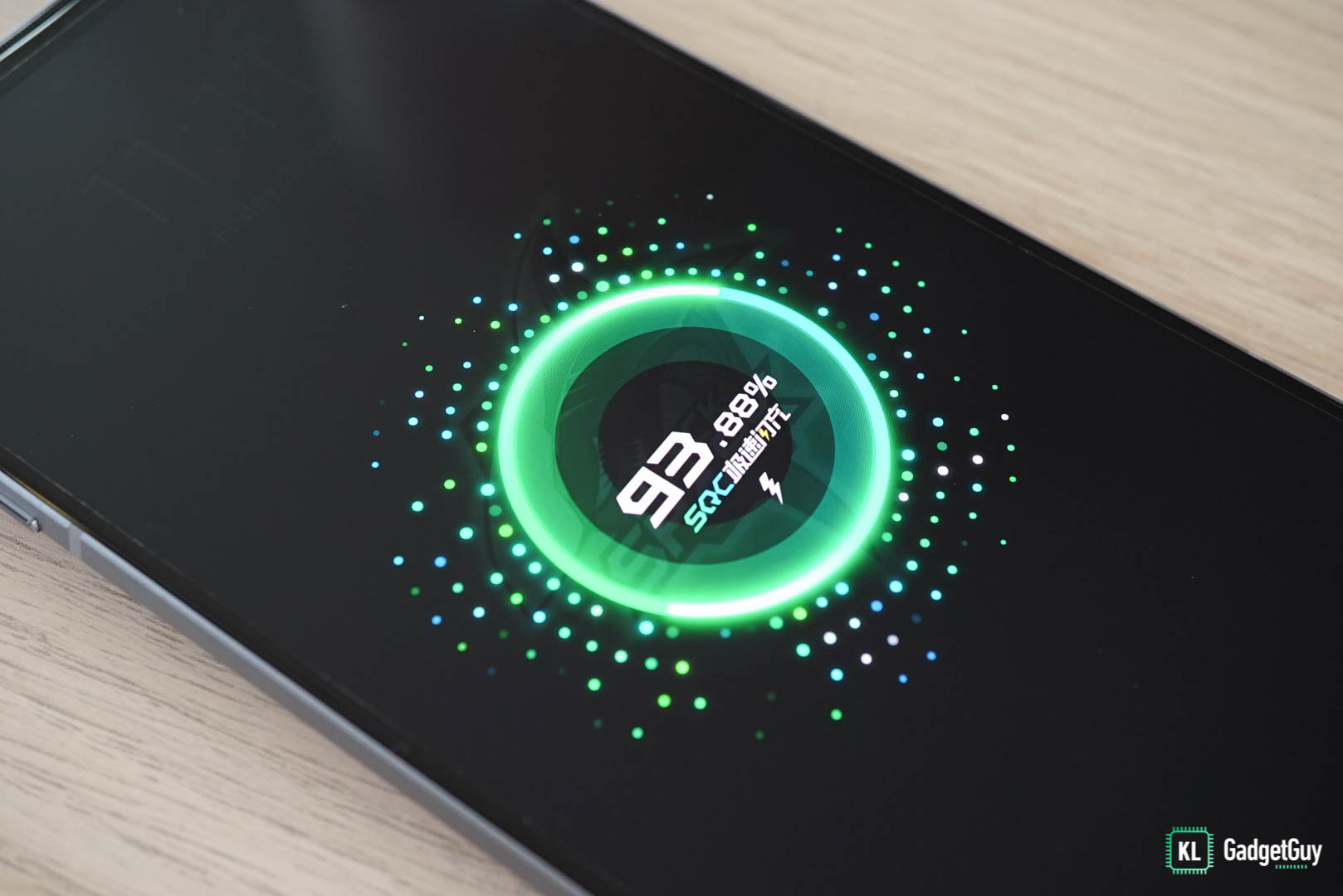 When it comes to battery life, the phone's 5,000mAh pack offers enough juice on a single charge to last two days with frequent gaming, regular browsing and light navigation. The phone also comes with a 65W fast charger that will power the phone in a little over an hour from 10% to full.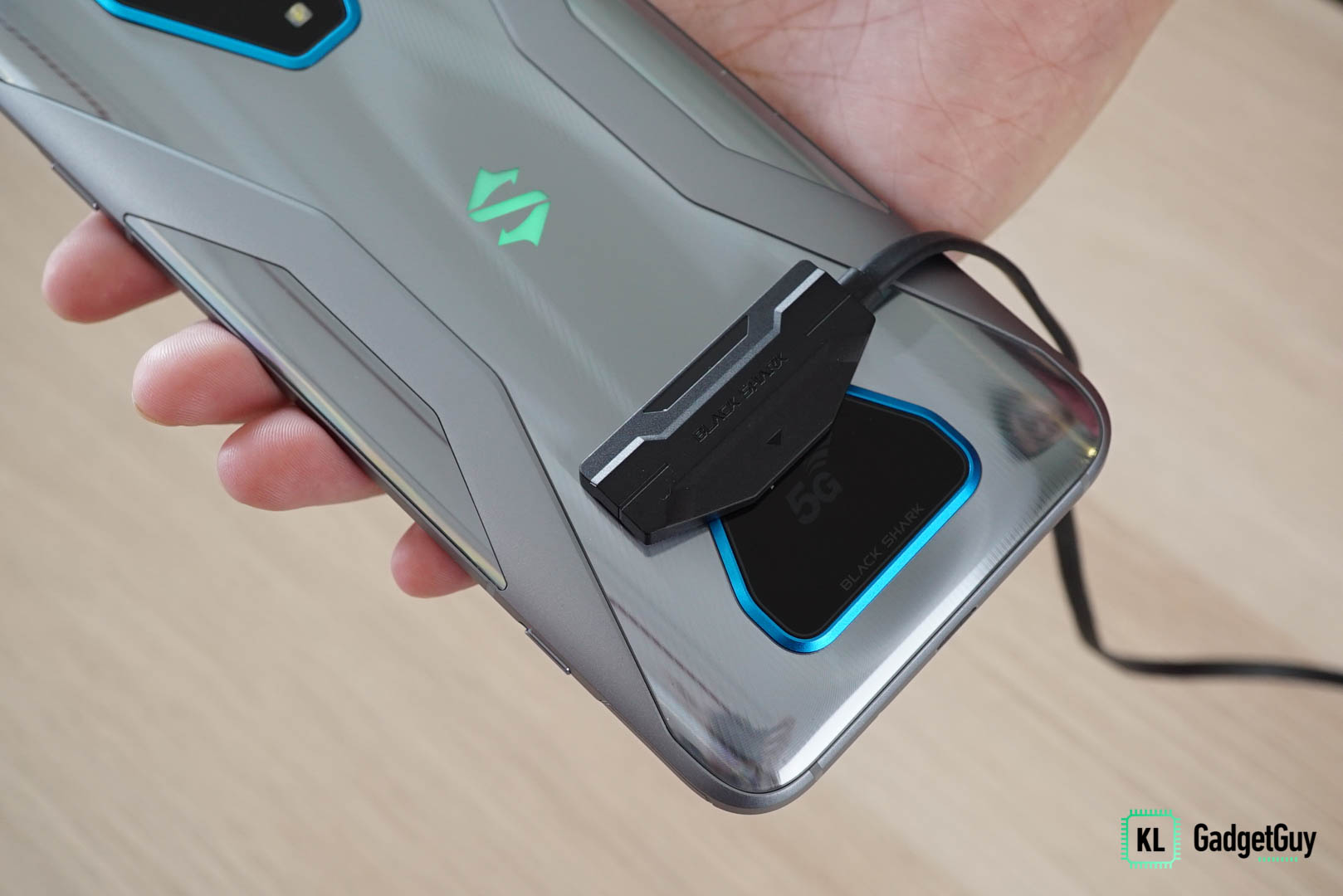 Also a cool feature is that it supports magnetic charging via a proprietary charger that's sold separately. It attaches to the back panel and keeps cables away from your hands while you game.
Software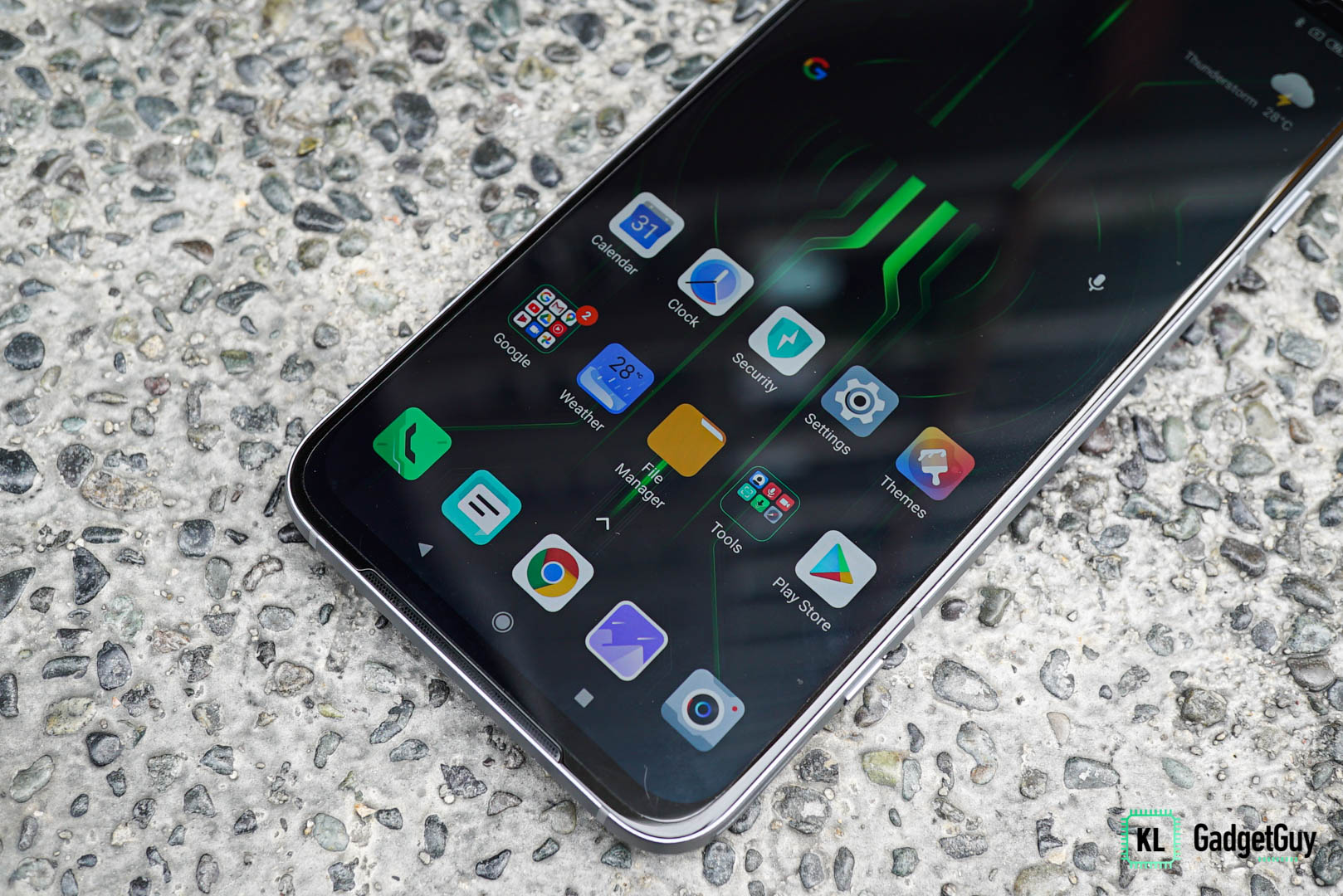 JoyUI is basically an edgier version of Xiaomi's MIUI, except it actually comes with an app tray, a feature I wish came with more systems. It's also more aesthetically aggressive, so it's hit or miss depending on what you like.
Verdict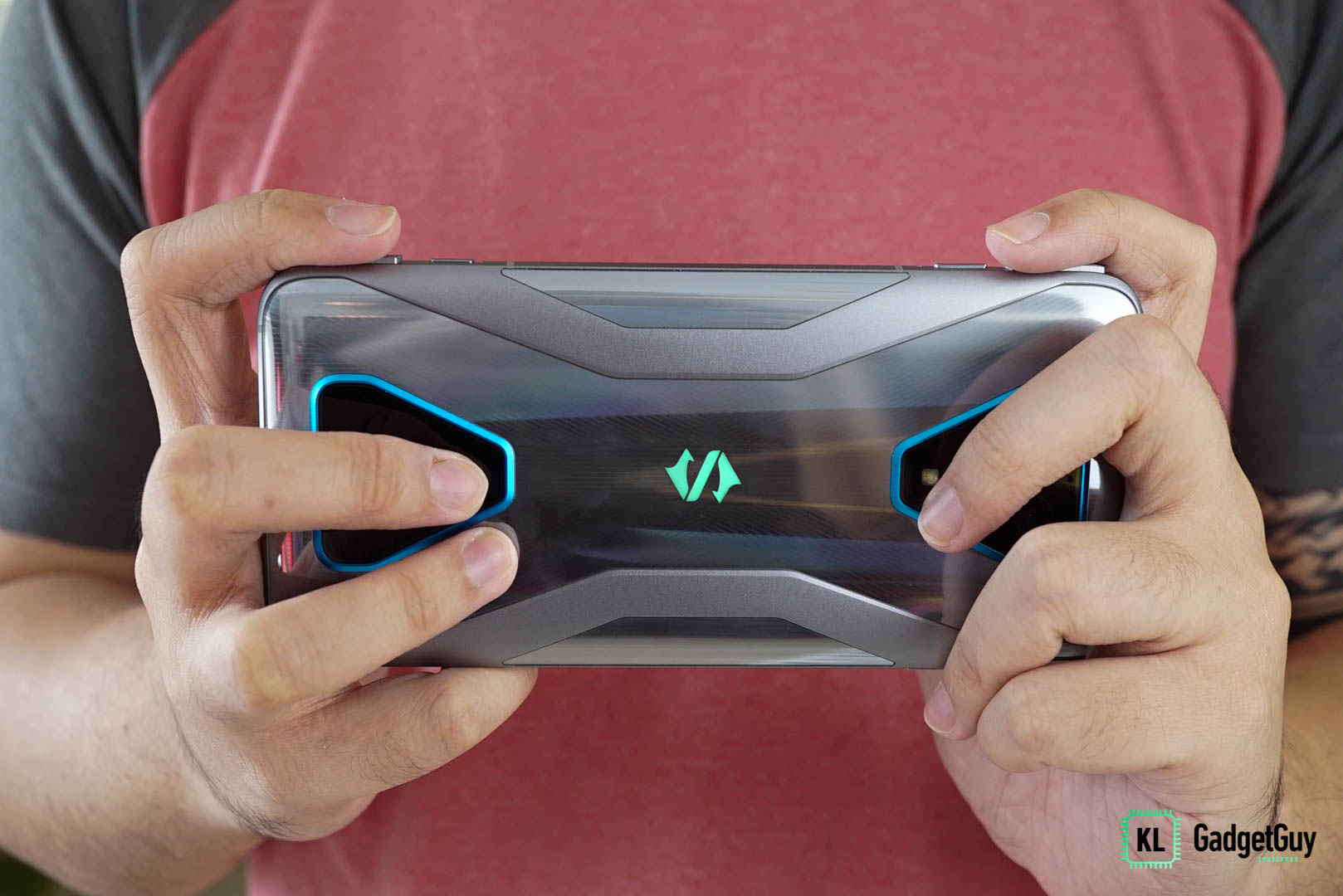 The Black Shark 3 Pro is a flagship – a gaming flagship; for RM4,100, this phone is a good buy for people who take mobile gaming seriously – it's physical pop-up triggers alone is a big selling point; you couple that with its awesome performance, and you've got yourself a very capable gaming smartphone.  
However, if you who aren't that into mobile gaming (I don't know why you've read this far at this point) I'd say your money is better spent on the OnePlus 8 series or the OPPO Find X2 series, which offers a generally more premium experience. 
At the time of writing, the phone is currently out of stock, but we've been told that more will be available this mid-July through Black Shark's Shopee store.
The Good
Awesome performance
Long-lasting batteries
Crisp display
Decent audio
Useful physical triggers
Fast charging
The Not So Good
Odd camera housing placement
Poor thermal performance
Over-saturated photos