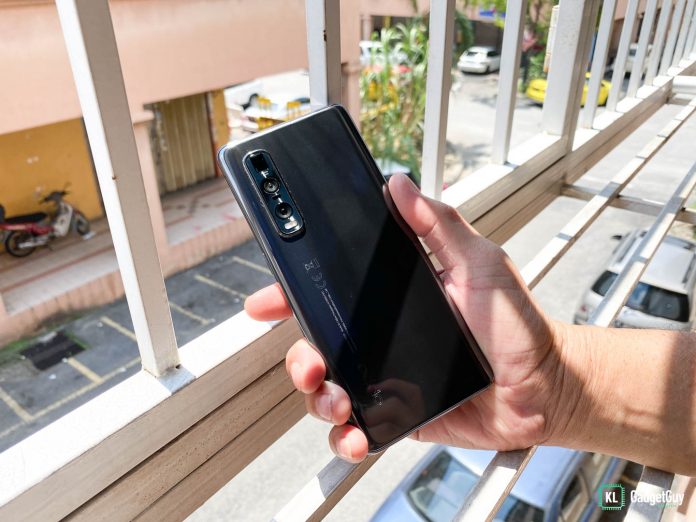 It's been an eventful 2020 so far to say the least – and the smartphone industry has played a big part in this with the number of flagship released in just four months. One most exciting device to grace our presence is the OPPO Find X2 Pro.  
The Find X2 series itself offers a flagship experience at a better value than its biggest competitor at the comment, the Samsung Galaxy S20 series. So naturally, we compared them – the Find X2 went head-to-head with the Galaxy S20+, and the Find X2 came out on top in terms of value. You can check out or video here. 
The Find X2 Pro is no different either; its direct competitor is the Galaxy S20 Ultra because both are very similar in offerings and price. The OPPO costs RM4,599 while the Samsung will set you back RM4,999; both offer 5G connectivity, QHD+ display with 120Hz refresh rate, and 12GB of RAM. 
But what the Find X2 Pro does better is that it allows you to enable both the 120Hz refresh rate on your display panel while it's set to 1440p resolution – the Galaxy S20 Ultra can only enable one or the other at any given time. This makes a big difference in the overall experience of using the phone. However, Samsung says that they're working on a fix for this, but it's not here yet.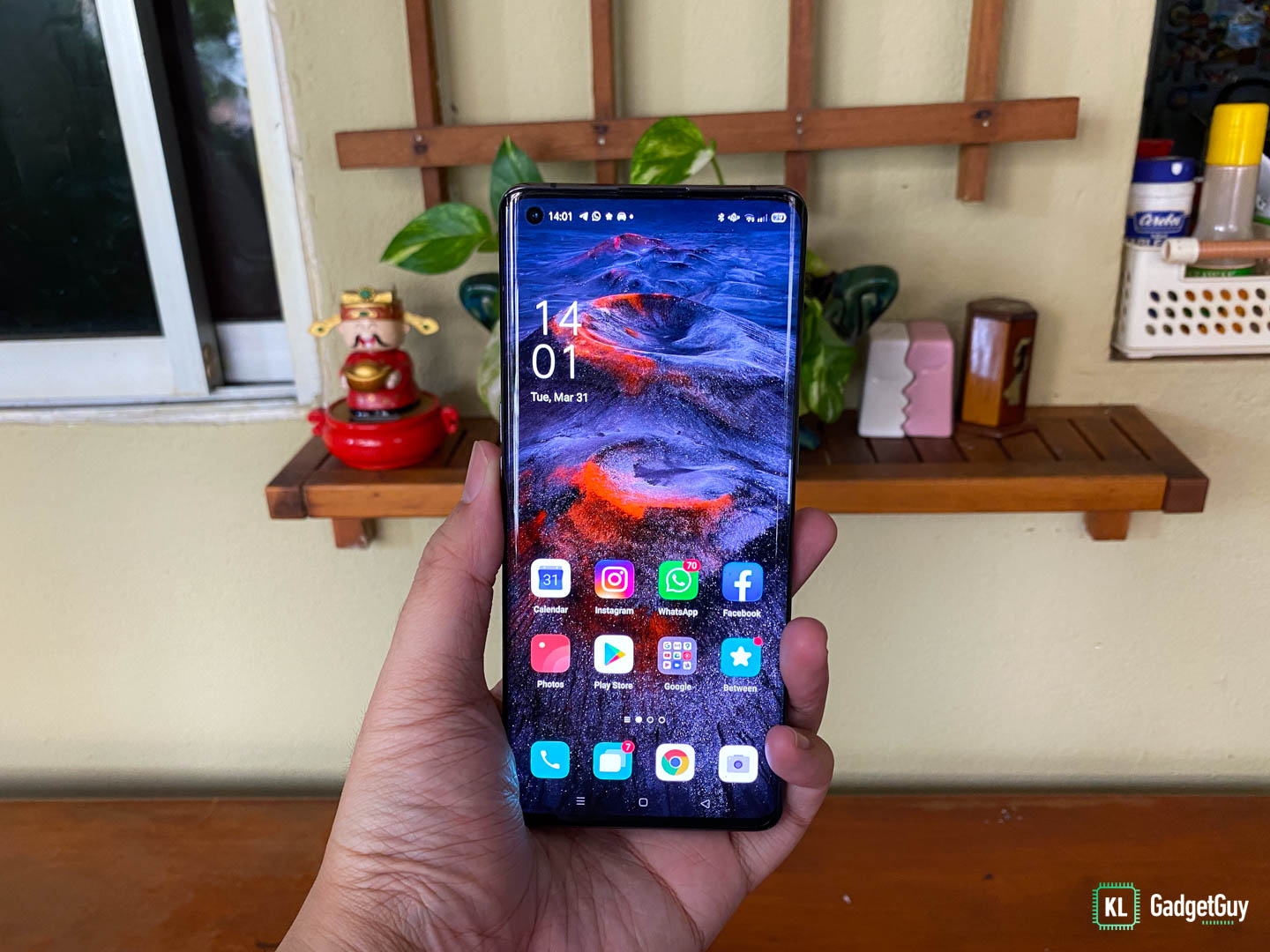 The OPPO's display is smaller at 6.7-inches but is also HDR10+ certified letting it display a fuller gamut of colours. It's also got a 240Hz touch sample rate making scrolling and tapping more responsive. The display here is curved on both sides, and has a punch hole camera on the top that may be a hit-or-miss with some folk. Regardless, it's a gorgeous display panel – and one that can definitely go toe-to-toe with Samsung, who've consistently delivered in this department for years. 
On top of that, OPPO equips the Find X2 series with what they call the O1 UltraVision Engine that enhances motion in video by scaling low-quality content to give it that 60FPS smoothness you wouldn't get otherwise. It works for the most part, but I'm hard-pressed to find a situation where I'm met with a low-res, 30FPS video to watch anyways – everything's at least 1080p at 60FPS now.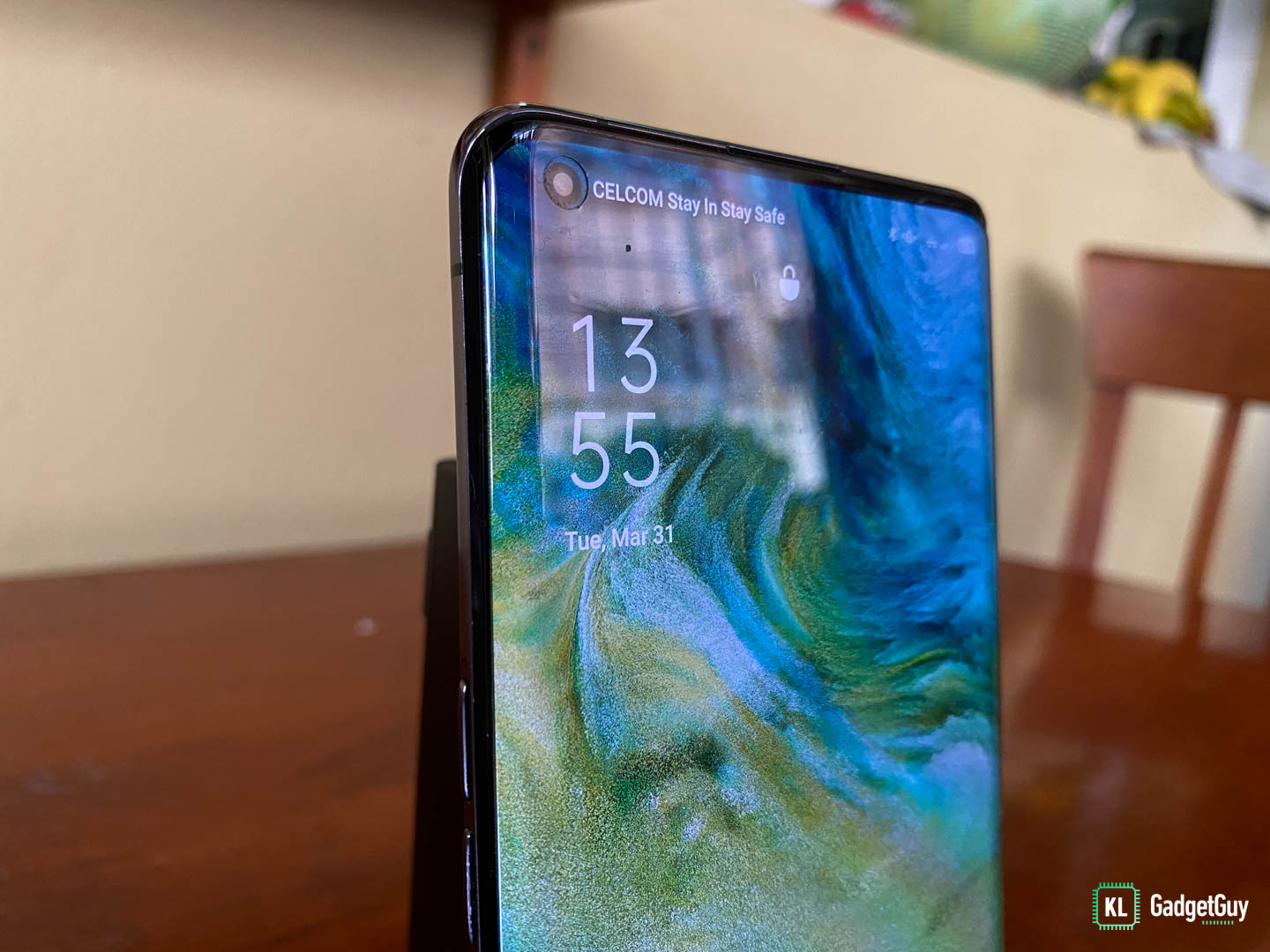 Over on the back, you get a ceramic finish thankfully isn't as much of a fingerprint magnet as regular glass. The edges of the chassis is curved which I've found to make the phone easier to hold. There's not much else to say about the design other than that it looks premium, as it should be.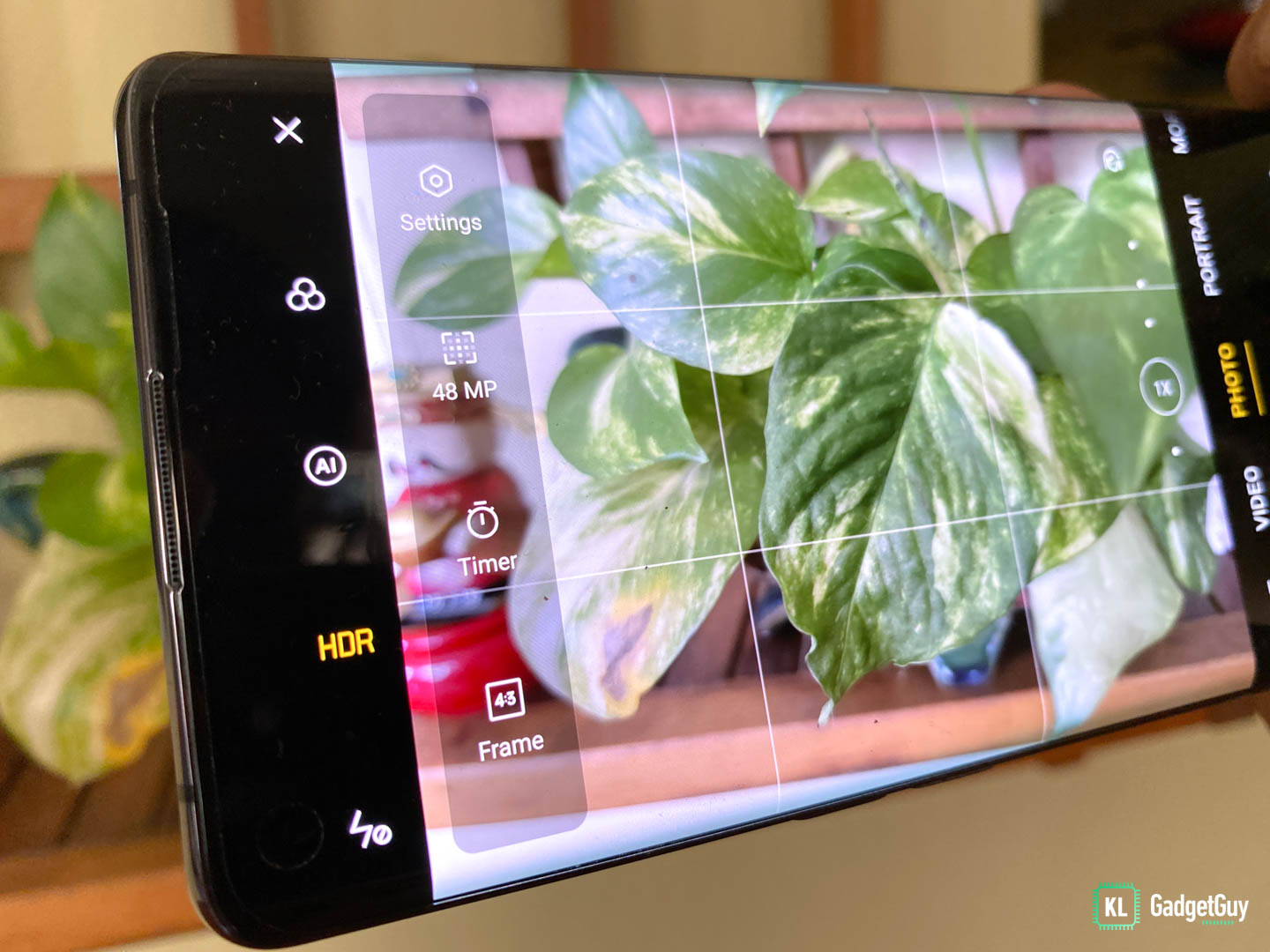 For imaging, the Find X2 Pro packs two 48MP cameras – one wide and one ultrawide; alongside the two is a 13MP telephoto lens that's capable of 10x hybrid zoom and 60x digital magnification. The Samsung takes the cake here with an insane 108MP main lens – but the OPPO scores a whopping DXO Mark score of 124, topping every other phone in the market; and that's saying something. 
Regular shots are pixel-binned to 12MP and images always turned out great with balanced colours and accurate tones. With a sensor size of 1/1.4", daytime images are always bright; one gripe however is that exposure is inconsistent.  
When it comes to high-res photography, OPPO doesn't revolutionize anything here, but rather just fine-tunes it – my experience with shooting in 48MP mode has been a breeze. In day time at least, there is no shutter lag, and images turn out bright. There's obviously a lot of detail retained, and colours are balanced once again.  
The Find X2 Pro comes with what OPPO calls the all-pixel omnidirectional PDAF which pretty much makes focusing faster than regular PDAF. Auto-focus worked well in most situations even when taking videos. One thing to note is that this feature seems to be only available on the main lens, not the ultrawide shooter – the latter is where you get to shoot macro shots too; and my experience with it has been disappointing.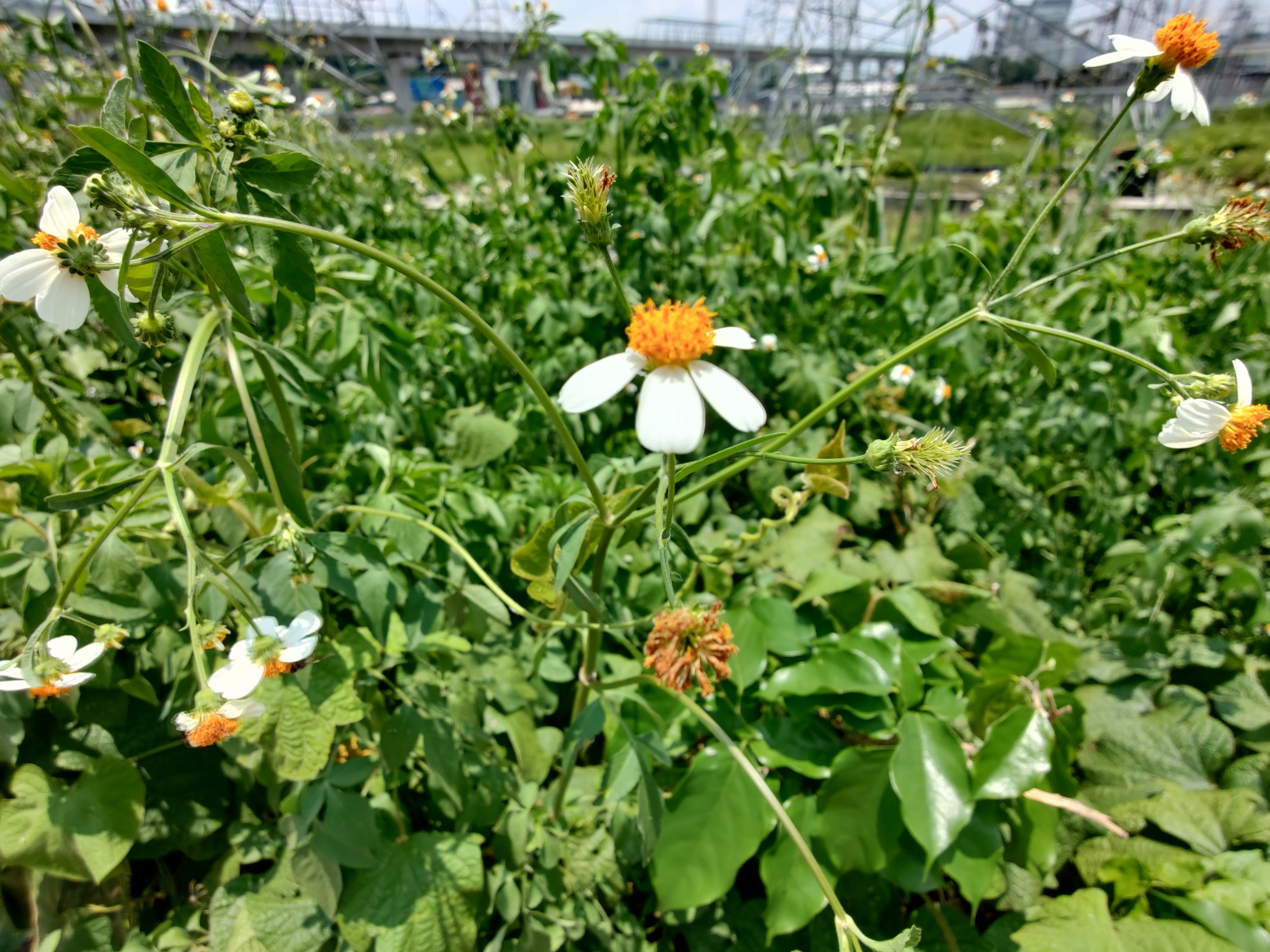 OPPO claims a 3cm working range for macro shots to work – but even at that range, the phone doesn't focus on the main subject. This may be due to some software deficiencies in failing to detect the main subject. You'll have to move further away from it, meaning it isn't a macro shot anymore.  
At least portrait shots work well – image-subject separation is great, and the bokeh effect doesn't look too artificial. However, I would argue the Google Pixel 4XL and Samsung Galaxy S20 Ultra offer better blur effects. The latter is down to its large sensor, giving you a more DSLR-like bokeh experience.  
The phone's 13MP telephoto lens does a decent job at zoomed shots, and it supports up to 10x hybrid zoom and 60x digital zoom – and as the story goes, the further you zoom the more pixelated the image gets. The 10x zoom shots are serviceable but have obvious pixilation; max it out at 60x and the image becomes too blurry to be of any use. 
When it comes to night time photography – the phone handles itself quite well with minimal noise and decently bright images without night mode on. But the OPPO Find X2 Pro is equipped with Ultra Night Mode 3.0 and it really should be used. With it turned on, images get so much brighter without losing detail. There's little to no noise and shutter lag isn't bad at all.  
For selfies, the 32MP front shooter does its job without overdoing it with the beautify. Portrait selfies are fine too – there's restraint in the bokeh around me and it manages to not look too artificial. Another plus is that subject-background separation is also quite good.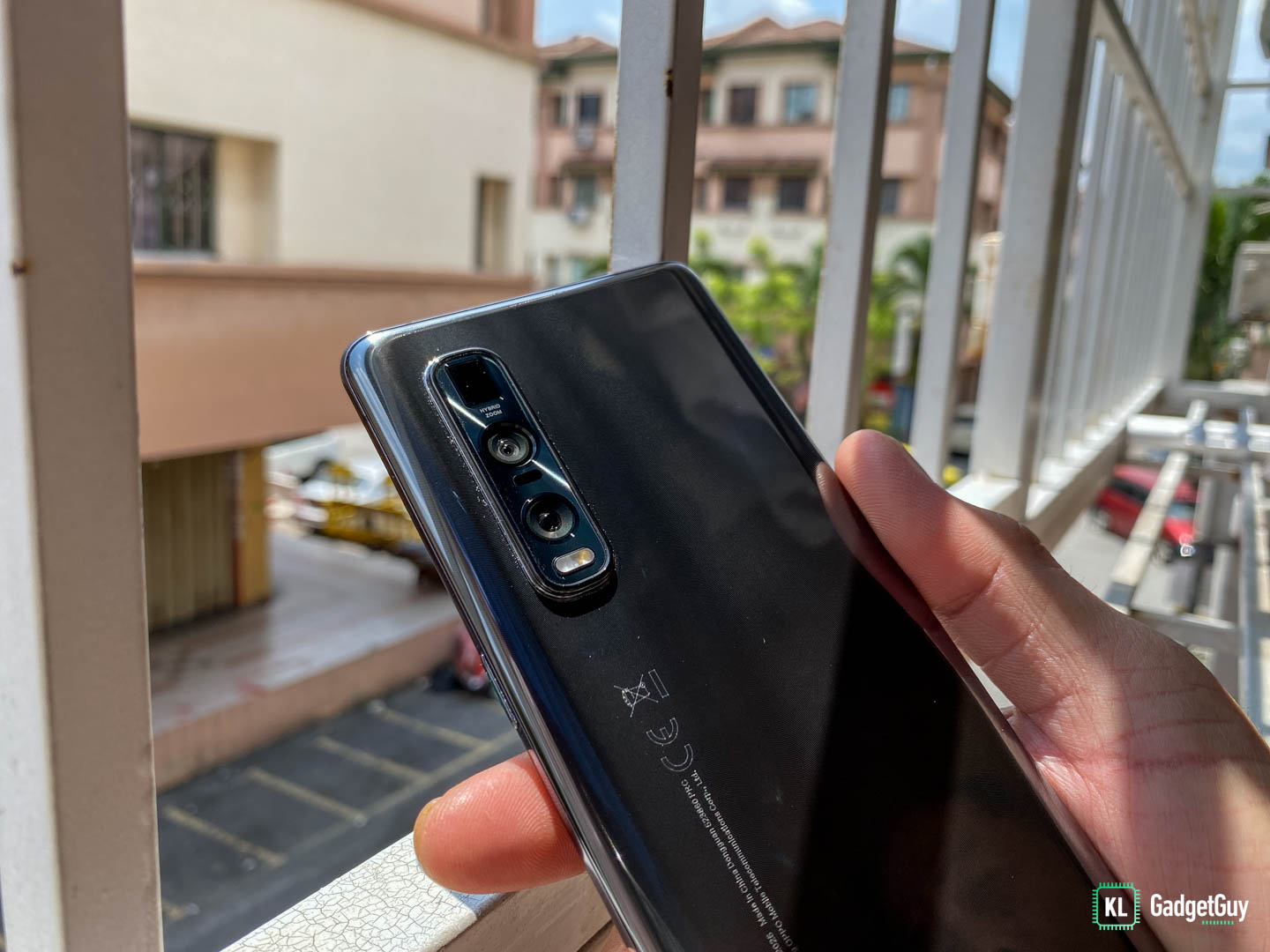 Any good flagship needs to run like one, and boy does the Find X2 Pro run well – that's down to the Snapdragon 865 chipset powering the smartphone. Along with 12GB LPDDR5 RAM, multitasking and gaming feels great on the device. The phone does get a little warm after two hours of gaming, but that's expected. 
For storage, you get 256GB of internal storage with no room for expansion – which is a bit of a bummer. The Samsung Galaxy S20 Ultra, although comes with less internal storage, lets you insert a 1TB microSD card for more room.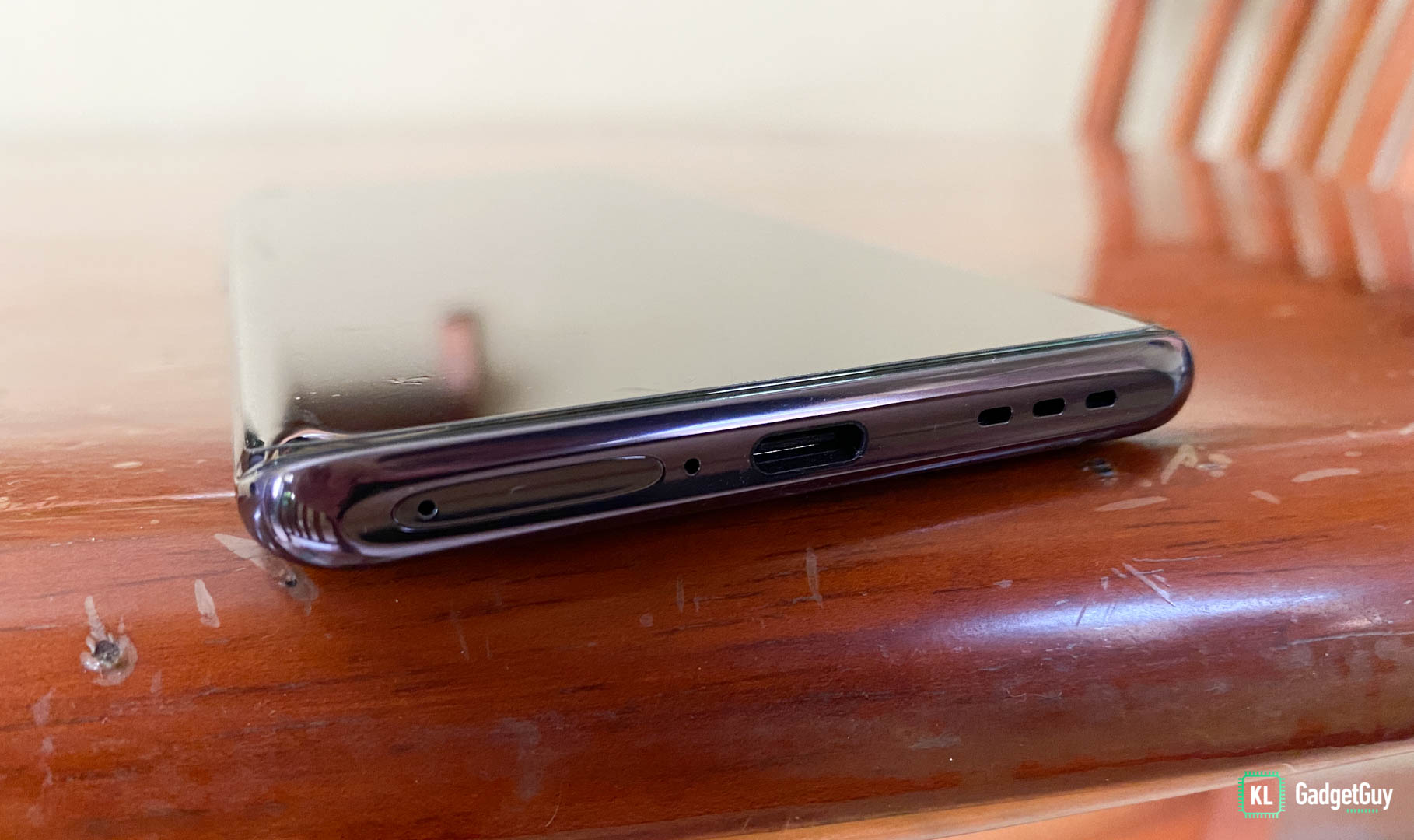 With the impending arrival of 5G connectivity by the end of this year, phones that support the new network standard should be considered for anyone buying a new phone. The Find X2 Pro definitely supports it alongside regular LTE as well. Since there's no way for me test out 5G connectivity at the moment without a compatible SIM card, I'm not going to give my comments. At least we know the feature is there. 
The phone comes with a 4,260mAh battery; and although it's by no means the largest in a flagship phone, it actually doesn't perform too badly. I say this because I've been enabling 120Hz refresh rate at 1440p resolution the whole time I've been using it. With regular usage which includes gaming, video consumption and navigation (this was before the Movement Control Order was in place); I managed to squeeze out 7 hours of battery life – which is mightily impressive. 
What's even more impressive is that the phone supports 65W of SuperVOOC 2.0 Flash Charge can power the Find X2 Pro is no time – think 20% to 80% in 25 minutes. Fast charging isn't something new, but it's still cool to see it work as intended everytime.  
Verdict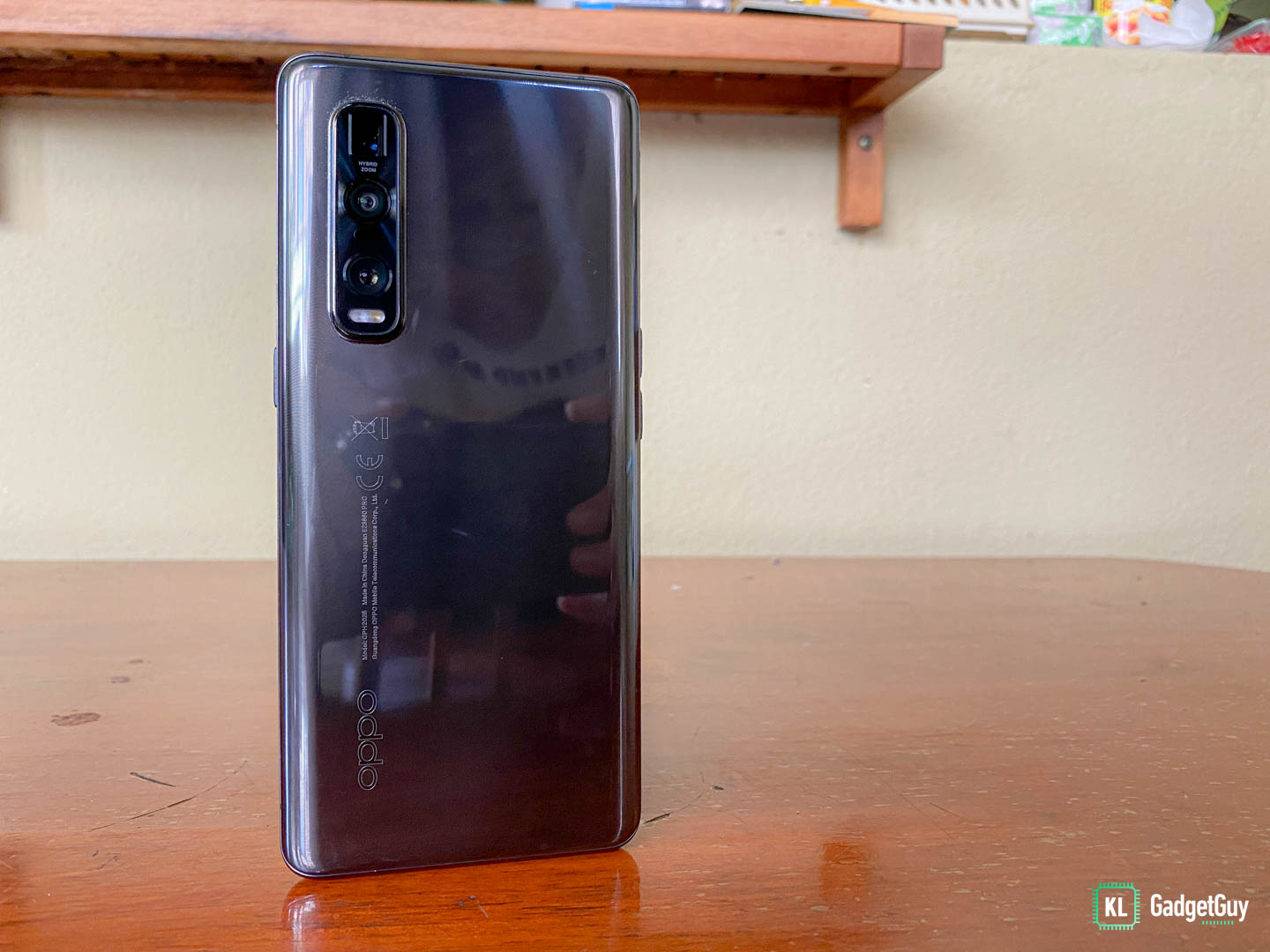 But with all that said, I find the OPPO Find X2 Pro hard to recommend. it's undoubtedly one of the best flagships around; but ironically, I'd tell you to go for the regular Find X2 instead. Hear me out – the latter is priced at RM3,999 and is quite similar to its bigger brother – the same chipset, RAM and storage, display, and features.  
The only difference? The cameras. But all the Find X2 lacks is an extra 48MP shooter, which is instaed replaced by a 13MP ultrawide shooter.  It comes with the same Ultra Night Mode 3.0 tech that I think is both phones' strongest suite when it comes to photography. With a 48MP main lens, day time shots are great as well. 
The Find X2 Pro is a great phone and should be scored based on how it performs – and in my books, it scores highly. But would I recommend it? Well, for 5G connectivity, awesome performance and a gorgeous display panel, the regular Find X2 offers all that for RM600 less; if you want high res photography, the Samsung Galaxy Ultra packs a 108MP lens for just RM400 more. But hey, if you really want that extra 48MP lens and see no need for a 108MP shooter, then I guess the X2 Pro was made just for you! 
The Good
Gorgeous display
Can enable both 1440p and 120Hz
Impressive battery life and charging
Premium performance
Solid build and ergonomics
Great night time photography
5G connectivity
The Not so Good
No expandable storage
On the heavy side
Poor macro shooting ability