Armaggeddon is known for making affordable gaming tech, whether it chairs, headphones, mice, or keyboards; but they have not made any dedicated PC speakers, until now. So we have their latest gaming speakers in for review – the Armaggeddon Sonic Pulse. They have a nice design with some great features, but is it worth RM399? That's what we're going to find out.
Design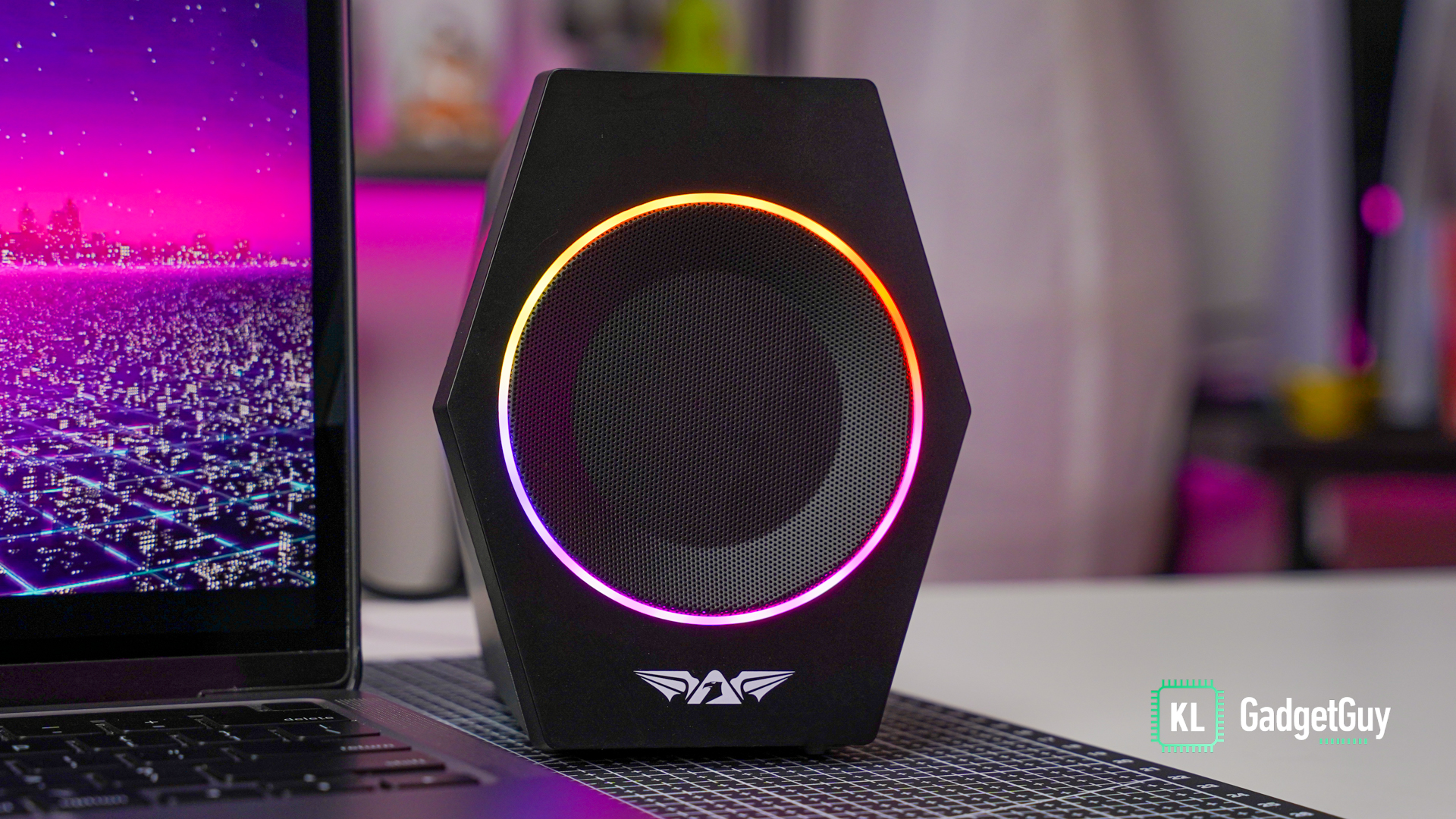 Starting with the design, these Sonic Pulse speakers admittedly look really clean and minimalistic and steps away from the traditional 'gamer aesthetic' which is usually built with cheap glossy plastic materials and is filled with RGB. Instead, these speakers sport a hexagonal design with a matte aluminum finish on the body to give it a nice premium feel and look while including the perfect amount of RGB to light up a gaming setup.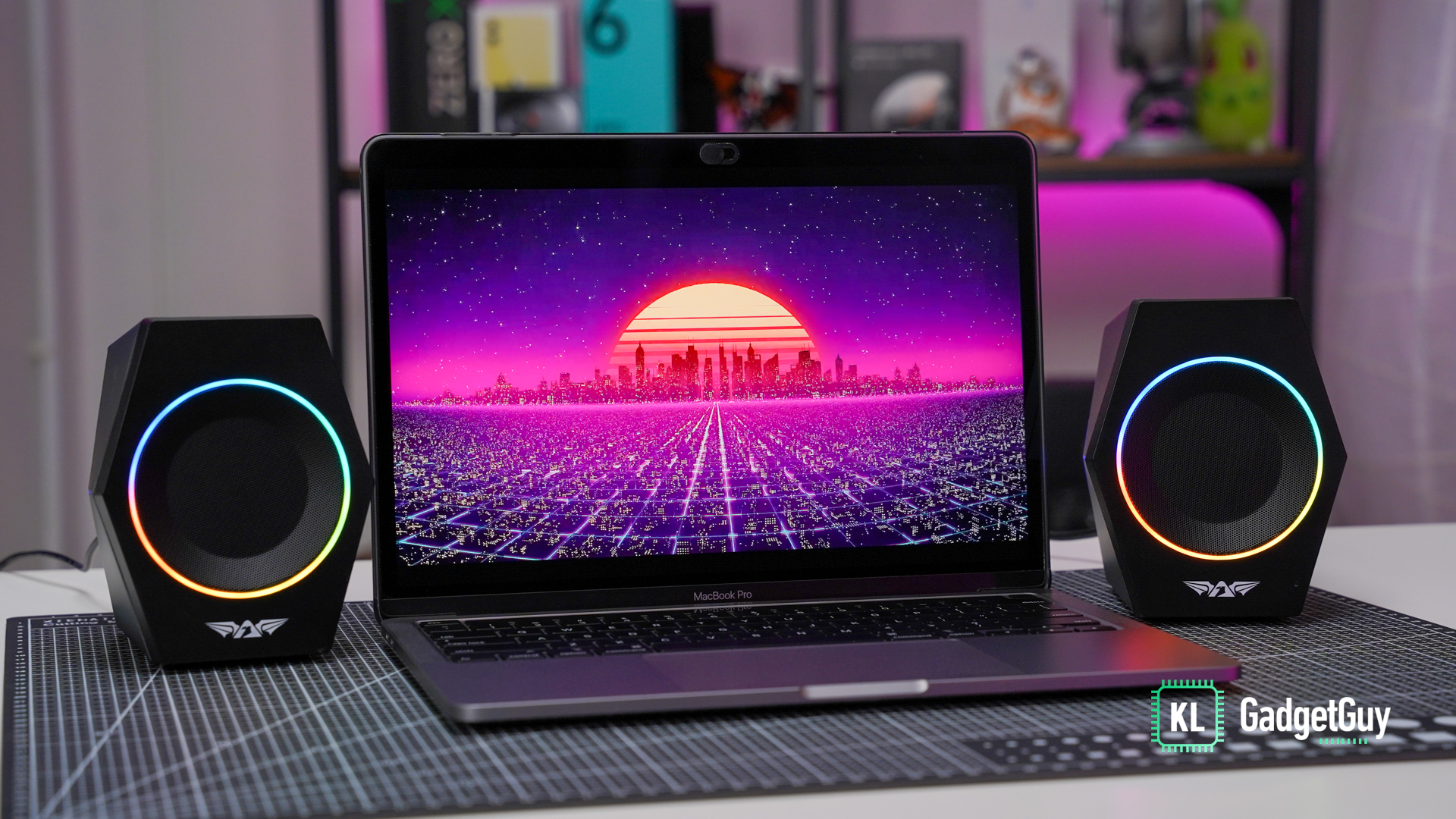 Measuring in at 11cm x 11.2cm x 14cm, these speakers aren't too big or bulky and would sit comfortably on any desk, however, do note that they don't come with a subwoofer, so you will be able to save some space but won't get the best bass. Other than that the RGB is located at the front of the speakers around where the sound outputs from as well as the sides in a thin line to give it a neat pattern.
Features
Looks aside, the Armageddon Sonic Pulse has very simple features that you would want from a pair of gaming speakers. First, it is Bluetooth-enabled so you'll be able to connect them to your PC or phone without having a cable running through. Although if you prefer a more analog option, you can connect it with an AUX cable on the back.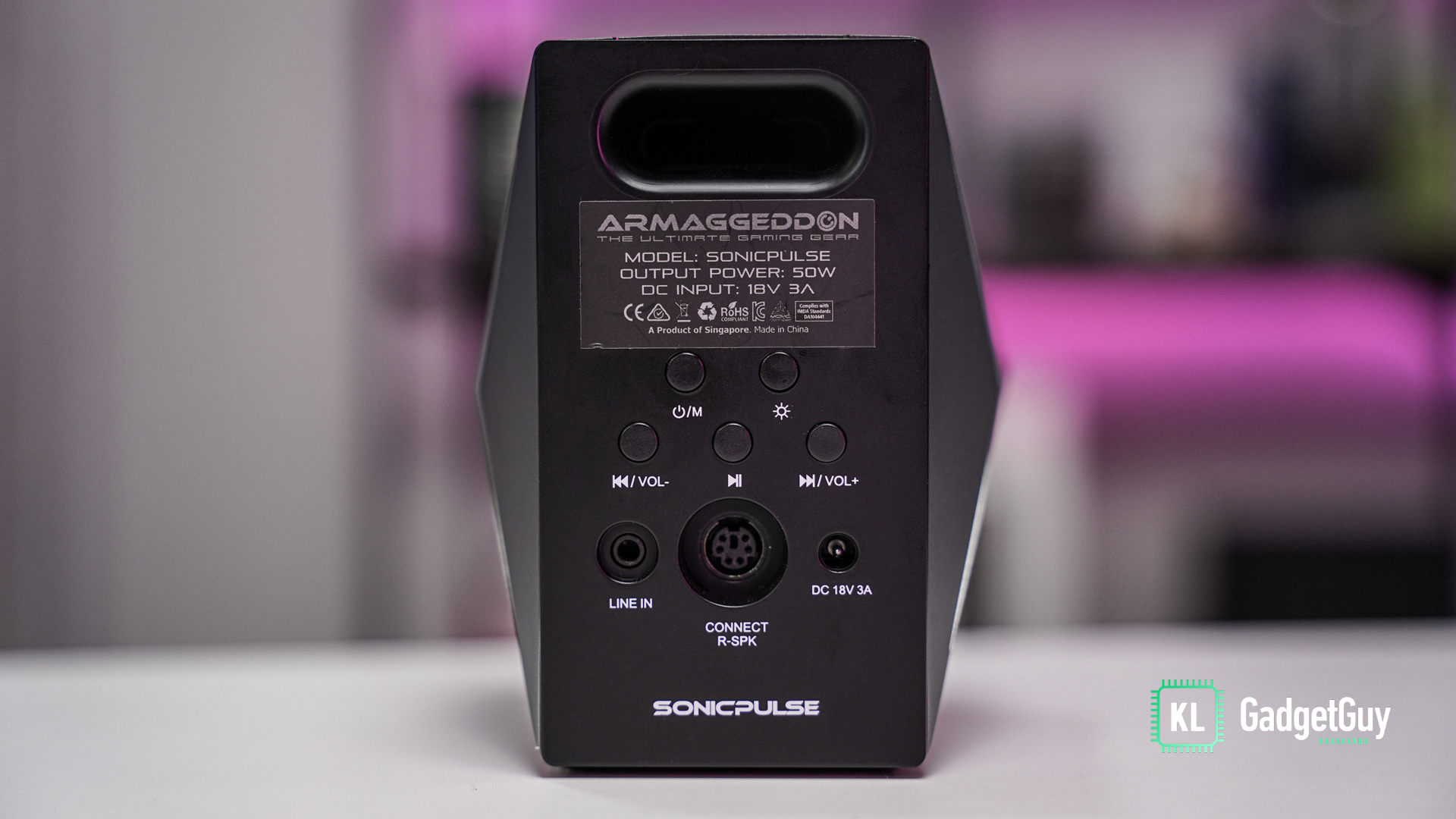 There is also the app control with Armaggeddon's SonicGo! 2 app that lets you change modes, adjust the EQ and change the RGB lighting on the device. There aren't a lot of customization options though, and there are three main modes available – Rainbow, which makes all the lights circle through all the colors, rave, where the lights flicker slowly, and campfire with an orange, a red, and yellow colorway that moves around the speakers. Additionally, there are four standard modes available as well – Random, Breathing, Single and Rhythm.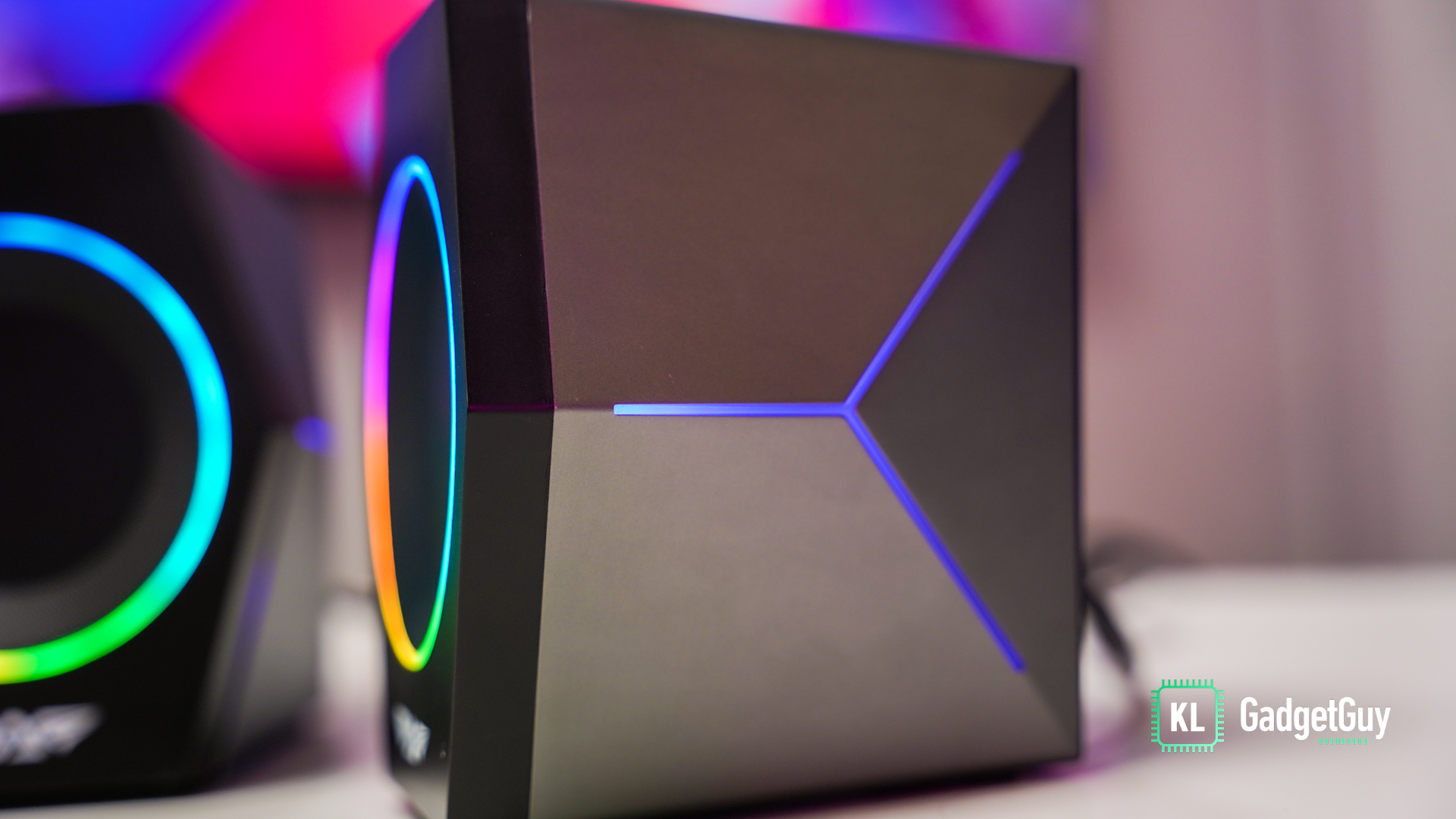 While most of the RGB modes on this speaker, look great on the front of the speakers, keep in mind that you cant adjust the lighting on the sides, and it stays the same purplish-blue color.
Audio quality
Now, I have played used these speakers for watching movies, TV shows, gaming, and listening to music and the experience really differed depending on what I was doing. When listening to music, the bass was decent considering it didn't come with a subwoofer, but the vocals did feel flat especially when listening to more relaxed songs like 'Ocean Eyes' by Billie Eilish. Additionally, when it came to listening at a loud volume, the treble could sound a little too harsh especially with songs that have a lot of high-pitched sounds like hi-hats or snare drums.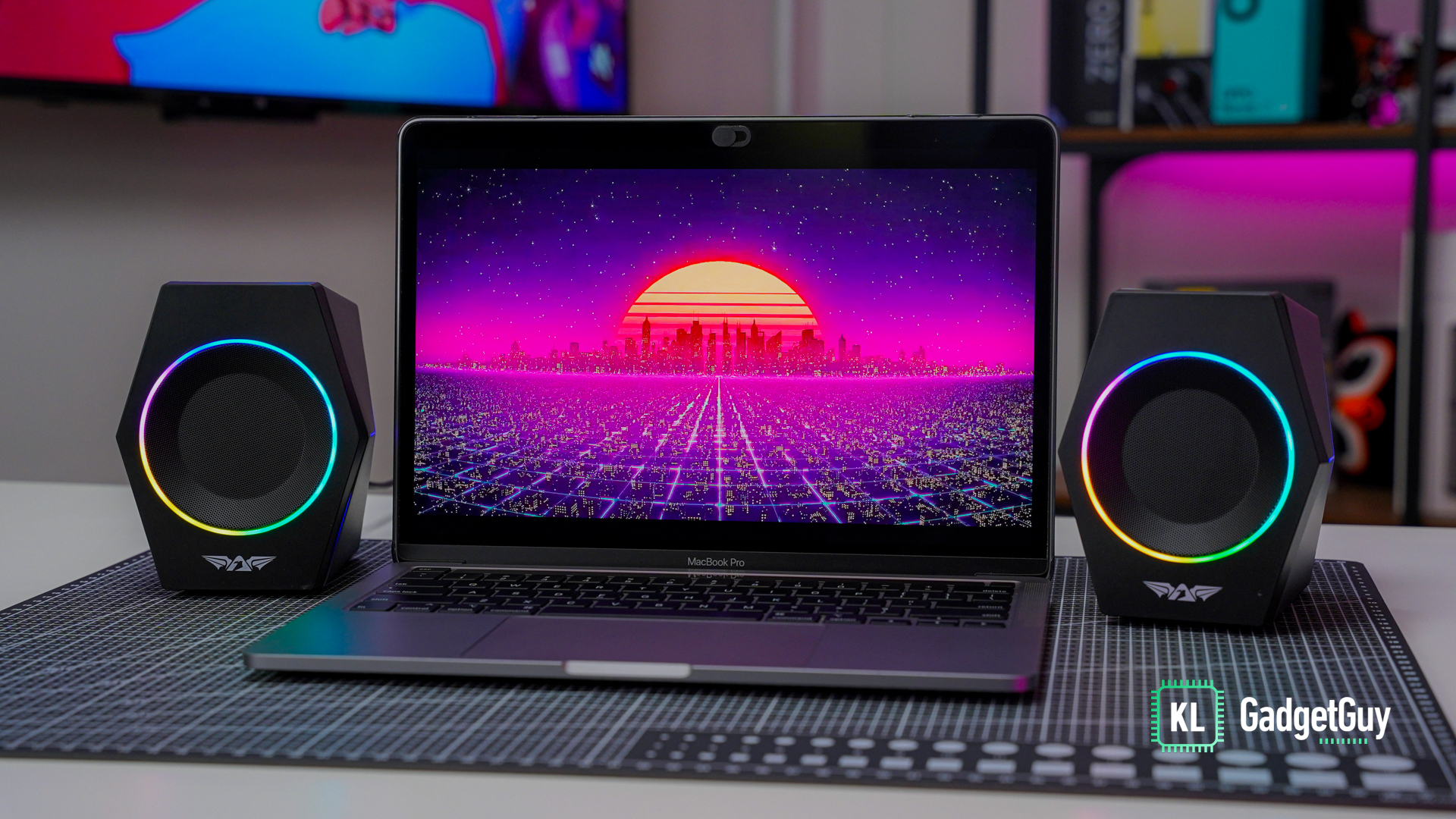 In terms of watching TV shows and movies, Armaggeddon Sonic Pulse did a good job especially during car chase scenes in movies like 6 Underground, where you can hear the cars moving from one speaker to the other and it feels like you're in the scene, but when it came to dialogue, the actor's vocals weren't as crisp as I would've liked, and it was lacking some depth in the audio at times.
However, the real highlight of these speakers is the gaming experience you get with them. When playing first-person shooters like Valorant and Apex Legends, I could clearly hear noises like the footsteps and gunshots around me, and even with MOBA's like League of Legends you could really catch small details like the characters ability sounds, which makes for a great experience and you can feel like you are in the game.
Verdict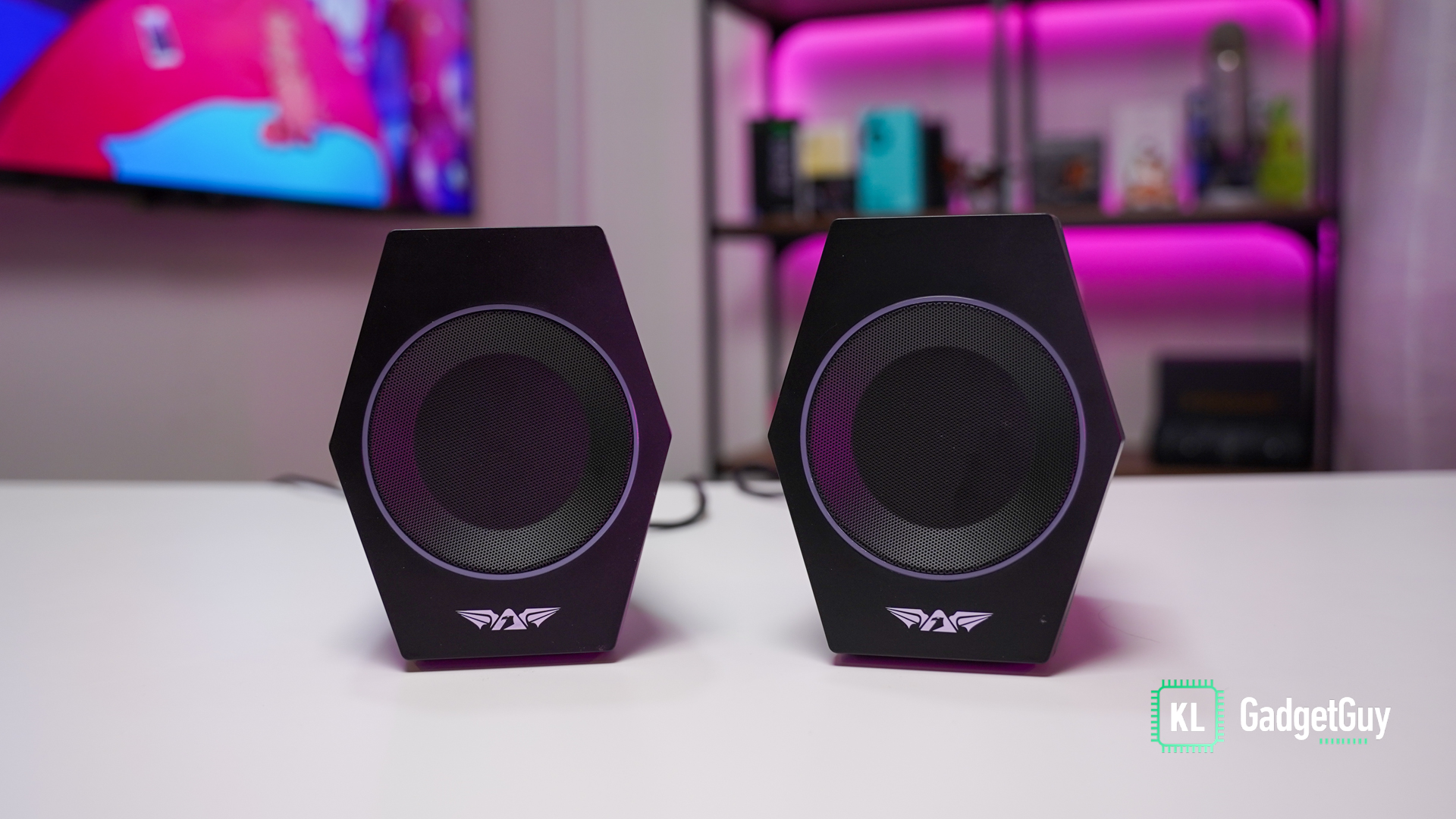 For RM399, the Armaggeddon Sonic Pulse is a good choice for gamers who are looking to upgrade their gaming setup and improve their audio quality for gaming and those binge-watching sessions. The app control for the speakers can get confusing at times but the RGB really does do a great job at making a gaming setup look so much better.
However, if you are more of an audiophile these speakers might not be the best for you as they do fall short when it comes to listening to the music listening experience. These speakers are clearly tailored for gamers, so if you are looking for a clean and modern aesthetic as well as great audio performance for gaming, these would be the perfect option for you.
If you want to purchase the Armaggeddon Sonic Pulse you can head over to their official website or their Shopee and Lazada stores.