The new AMD Rzyen 5000 series CPUs are officially in Malaysia – there are four variants to choose from: Ryzen 5 5600X, Ryzen 7 5800X, Ryzen 9 5900X, and the Ryzen 9 5950X.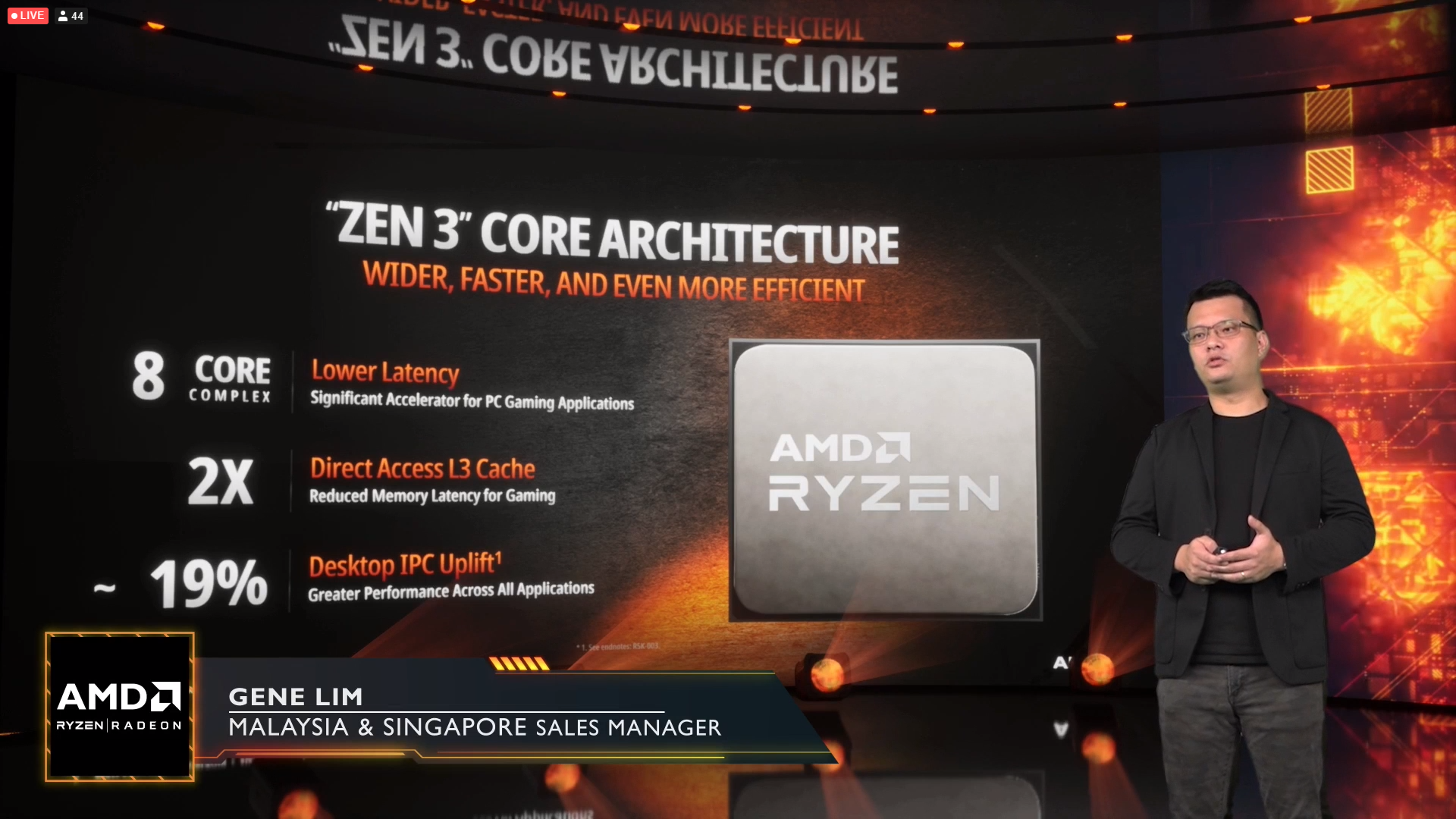 The Malaysian pricing is as below:
Ryzen 5 5600X – RM1,349

 

Ryzen 7 5800X – RM2,049

 

Ryzen 9 5900X – RM2,499

 

Ryzen 9 5950X – RM3,699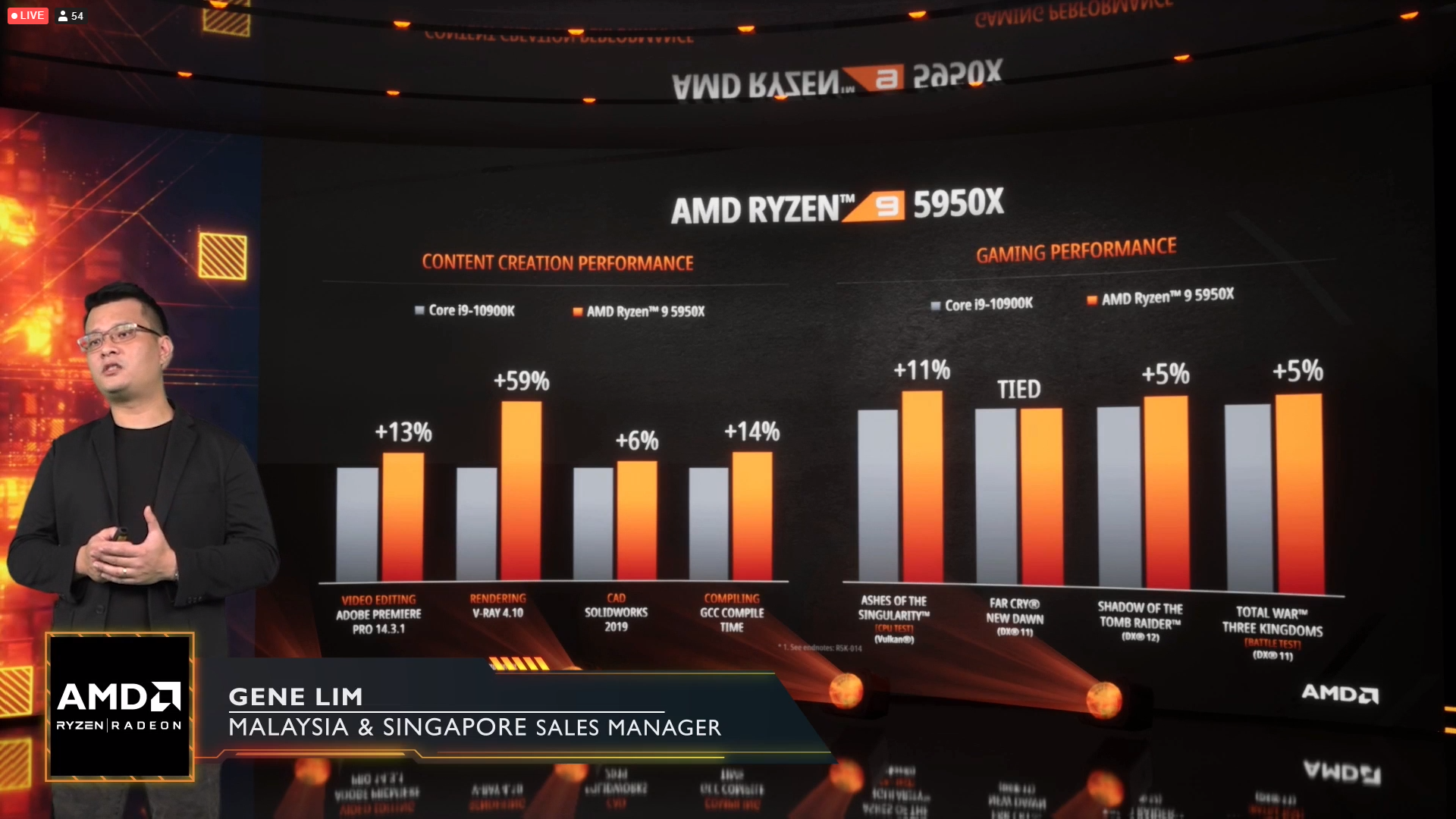 Each chip is built on newest Zen 3 architecture which the company claims offer an average of 28% in performance improvement for 1080p gaming. When compared to Intel's Core i9-10900K, the Ryzen 9 5950X achieves better performance across the board in several applications. When it comes to gaming, the Ryzen 5900X has been benchmarked to perform 21% better in LoL compared to the Core i9-10900K.  
When it comes to compatibility, all AMD 500 series motherboards will support the Ryzen 5000 chips with a BIOS update, while older 400 series motherboards will depend on the board manufacturers. The chips are available to purchase now – you can visit AMD's website here to learn more.