Today, it isn't surprising to see one of your favorite tech brands selling laptops when you know them best for certain products, which isn't necessarily a bad thing since they can sometimes be better in terms of value and hardware than your typical Acer and ASUS laptops, one good example would be this laptop I have been reviewing for the past three weeks – the XPG Xenia 14.
XPG, as many PC builders are familiar with, is a gaming brand under ADATA that's well known for making memory and storage, while the Xenia 14 is far from being a gaming centric laptop, it isn't stopping the brand from including some of its own gaming hardware on this handsome device.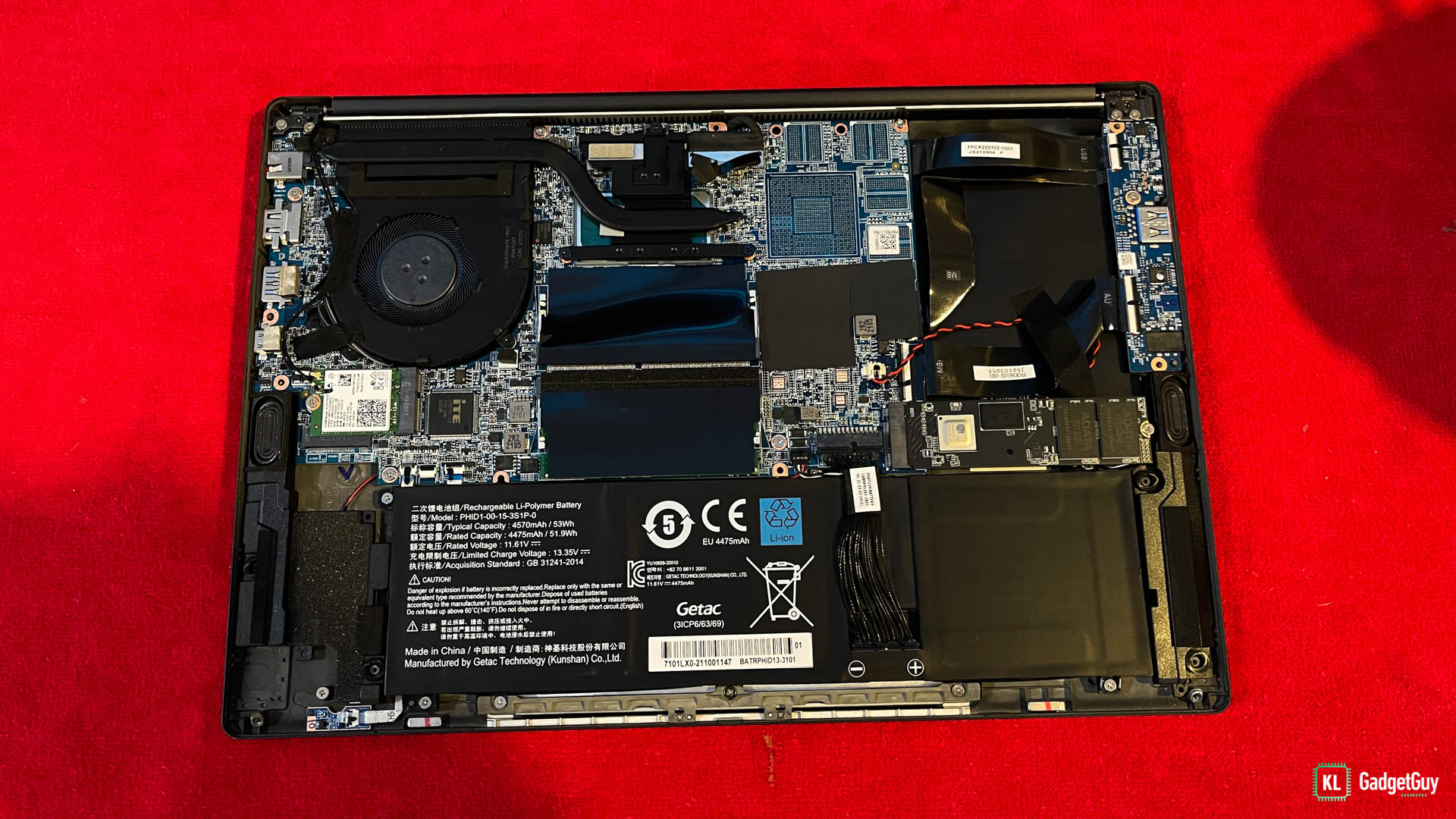 In this case, the Xenia 14 is powered by an Intel Core i5-1135G7 processor mated to a single 16GB XPG HUNTER DDR4-3200MHz RAM and a XPG GAMMIX S50 Lite 512GB SSD, which isn't exactly the top of the line gaming memory products from the company, but definitely way better than what you get on most ultrabooks.
The XPG GAMMIX S50 Lite SSD achieved 3.6GB/s of read and 2.7GB/s of write speeds in our benchmarks.
The Xenia 14 also has an extra RAM and PCIe Gen3 M.2 NVMe slot if you need more RAM and storage, they are easily accessible by removing the screws at the base.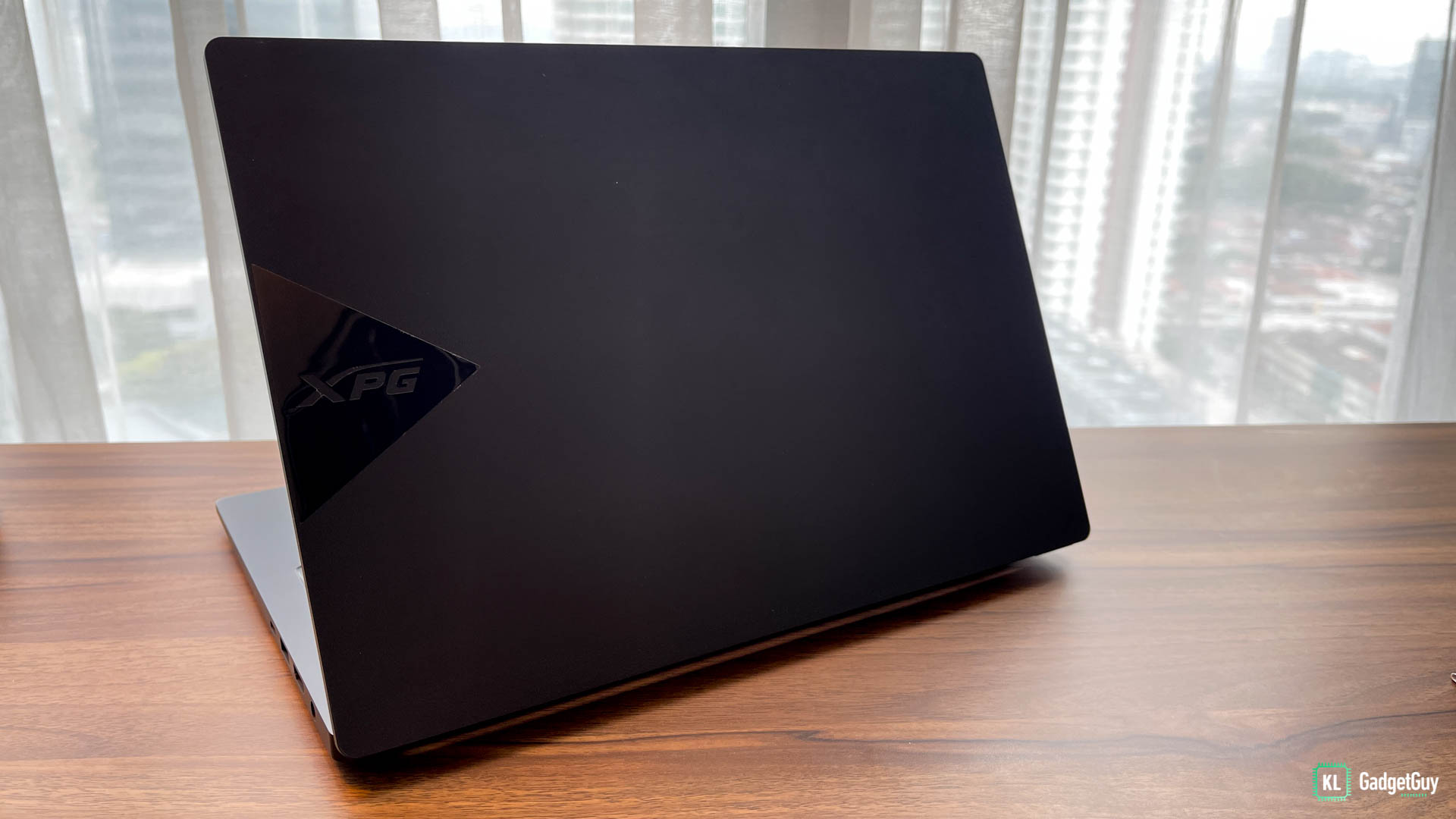 While XPG clearly didn't manufacture this laptop on their own, it uses an Intel designed chassis that's made by Tongfang Hongkong Limited, so don't be surprised if you find familiar aesthetics on some other OEM branded laptops.
The Xenia 14 features a discrete design with a matte black paint job, the XPG branding is located discretely on the left side with a triangle cutout, this is overall a pretty good looking laptop for the workspace and it uses a magnesium alloy chassis that weighs a mere 970g, which is a real joy to transport around if you require a lightweight workhorse.
The display bezels are impressively thin and you are getting a 14-inch 16:10 aspect ratio IPS panel that pushes 1920×1200 resolution, it supports 100% of the sRGB color space and isn't touch enabled, which I personally don't really mind as I rarely find the need of a touch screen on Windows laptops.
I enjoy viewing websites and e-mails with the additional vertical space the display offers, though you do get additional black bars when watching movies, colors are decent and it offers sufficient brightness for indoors.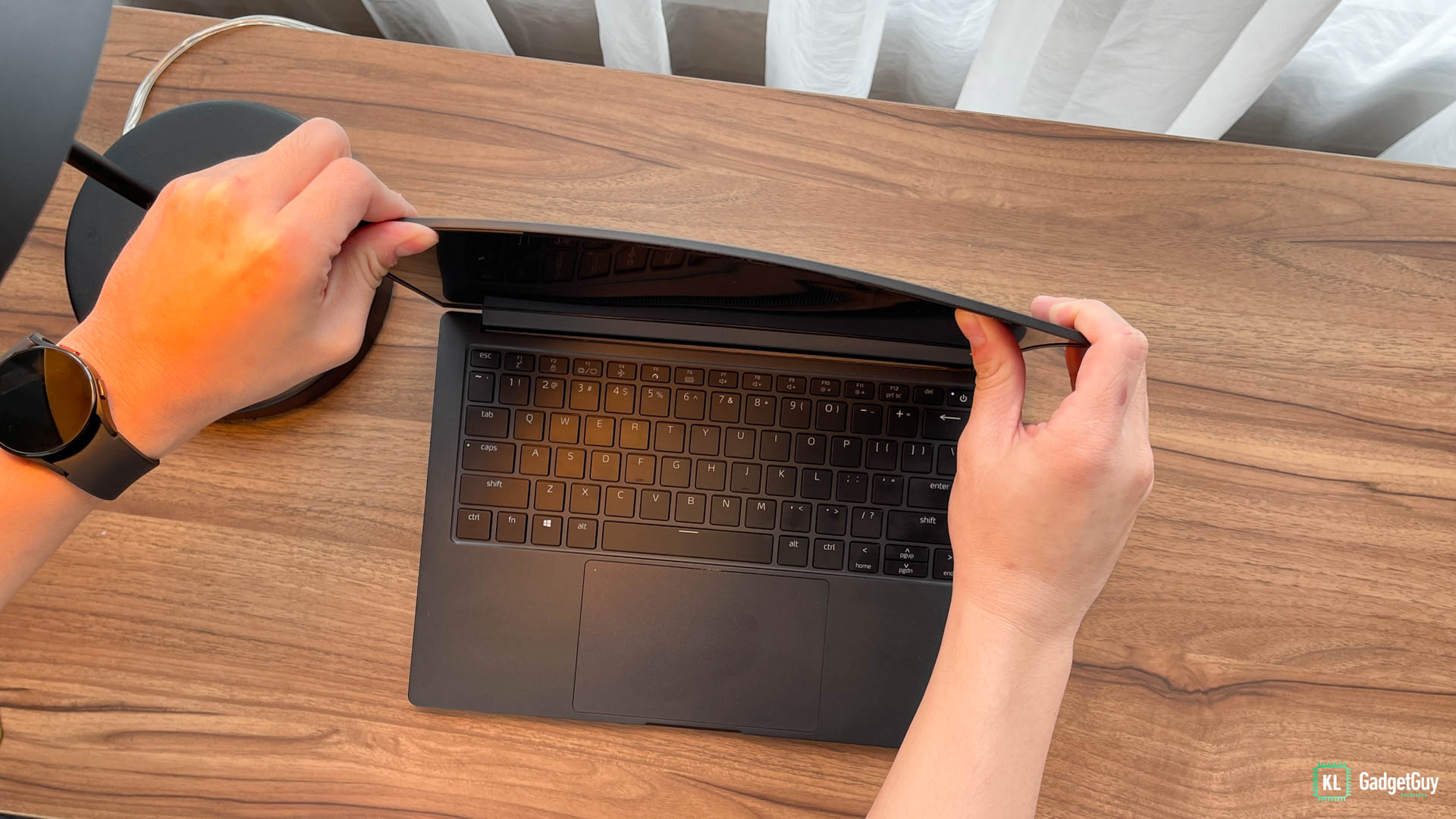 While the hinges are strong and smooth that lets you lift the display single handedly, the display unfortunately flexes a lot when you attempt to do it which makes it feel very fragile, though it isn't something you will do everyday but you might want to be careful if you have kids that tend to destroy your laptops.
Although I prefer a fingerprint reader on a laptop to log in to Windows, the Xenia 14 comes with an IR camera that supports facial recognition using Windows Hello and is supported by a subpar 720p webcam, which unfortunately doesn't log me in as fast if I'm not in a well-lit room, hence the reason I preferred a fingerprint reader.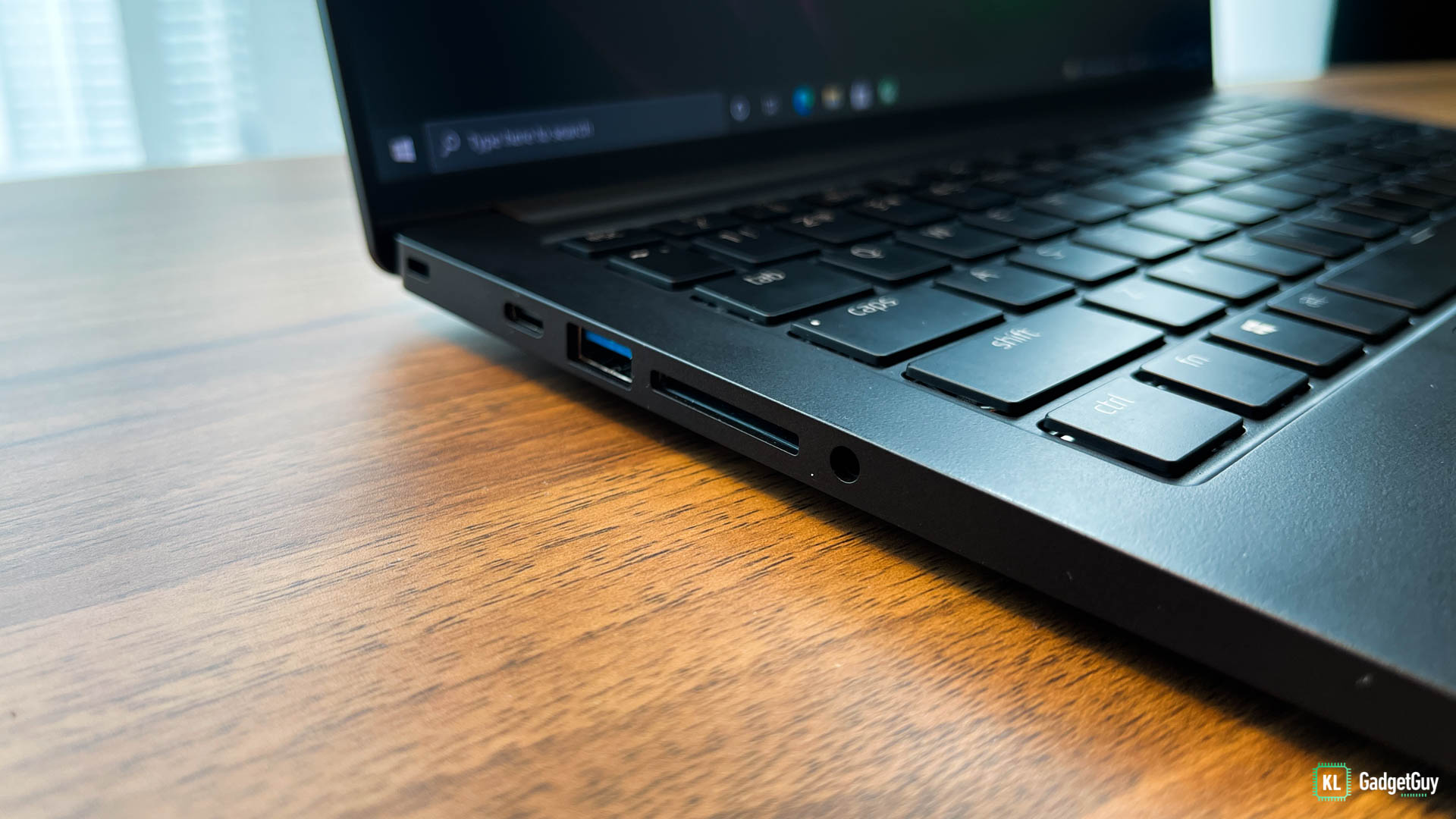 Ports selection is very impressive for a slim ultrabook like this, and to shame more expensive laptops, the Xenia 14 features a full-sized SD card reader that content creators will really appreciate, you also get two USB-C ports with 65W Power Delivery charging and Thunderbolt 4 support, two full-sized USB 3.1 ports, a full-sized HDMI 2.0 port and headphone jack.
Given the nature of my job, I have high expectations of an ultrabook when it comes to the overall user experience and suffice to say, the Xenia 14 doesn't disappoint.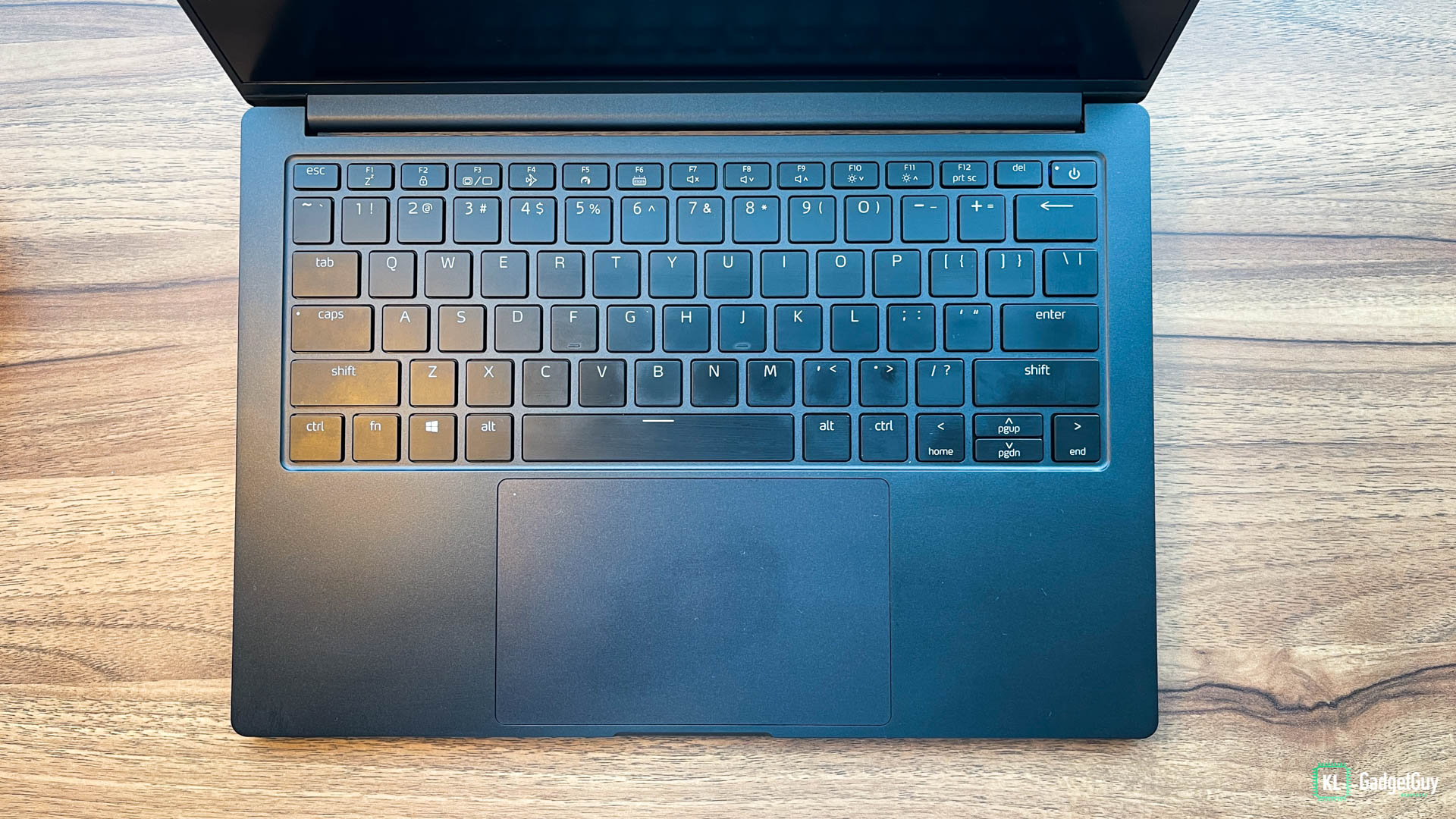 My favorite feature is definitely the working area, the keyboard is super comfortable to type as the membranes kept it really silent while offering great tactile, the key layouts are overall decent except for the 'Delete' key that resides next to the power button, which can be very annoying as you will accidentally hit the wrong button to make the device go into sleep mode. The trackpad has good tracking precision and palm rejection, and I really like that it is as huge as a MacBook Pro's trackpad as it is great for performing multi-touch gestures.
We are no strangers to Intel's Tiger Lake processors when it comes to performance and efficiency, coupled with XPG's memory and storage, the XPG Xenia 14 is a snappy machine that boots up in a mere 5 seconds and wakes up instantly from sleep when you lift up the display.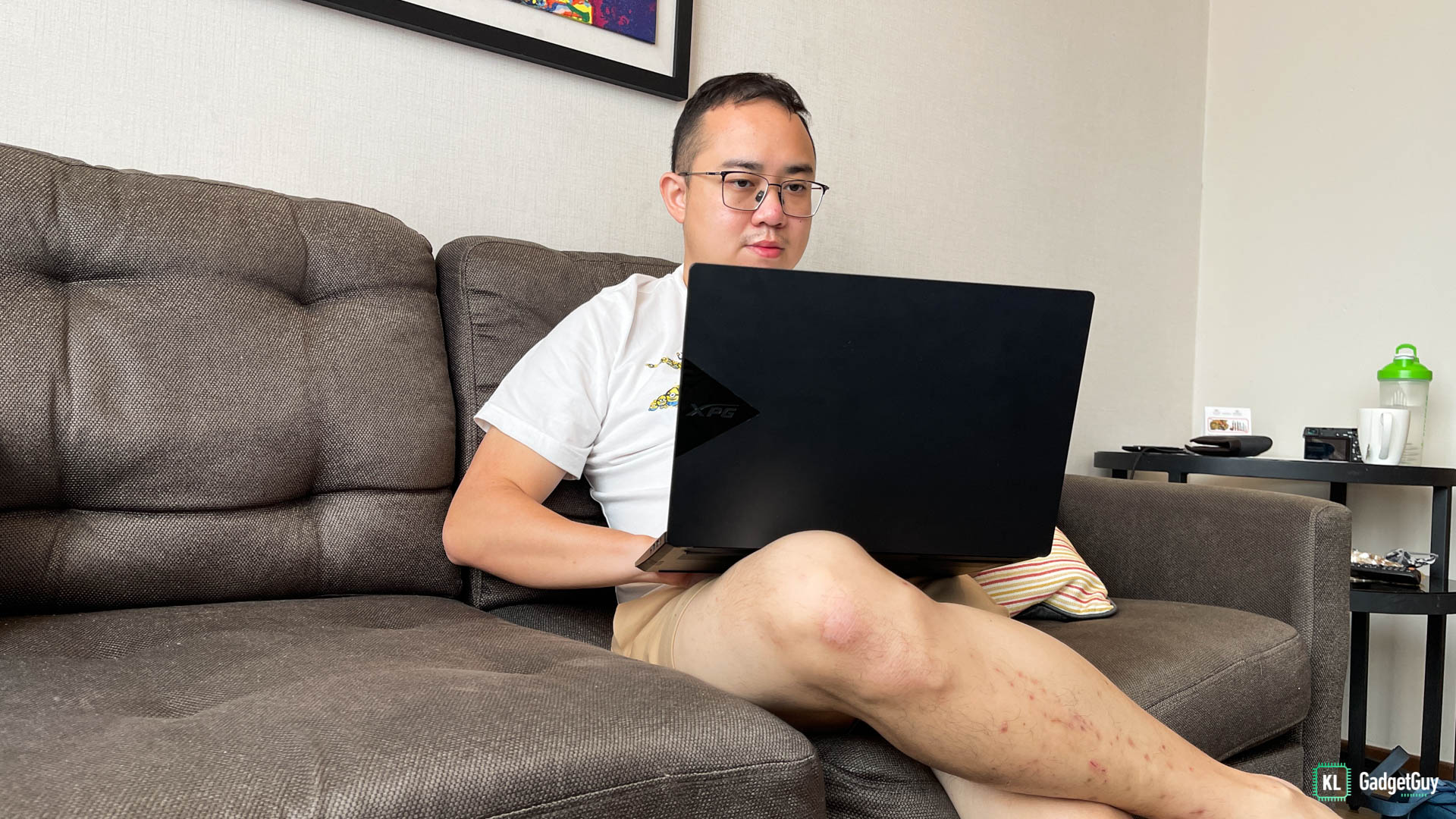 With 16GB of RAM, the Xenia 14 offers way better value than any other ultrabooks of the same class, as most of them will usually come with 8GB of soldered RAM, you can definitely multitask like a champ and have it upgraded all the way to 64GB if you desire.
CPU temperatures averaged at 49°C when used moderately, the cooling fan remains silent most of the time when on battery and whispers a little when plugged in, though it can get annoyingly loud when you start to push it and given how thin the chassis is, I am not surprised.
In terms of battery life, I get 6.5 hours of continuous productivity usage out of the 53Wh battery, though it is a far cry from from XPG's claim of 10 hours but I'd say it's  reasonable, the Xenia 14 also takes around 90 minutes to juice up from 0% all thanks to 65W of charging, which you also have the option to use the included AC power adapter or use USB Power Delivery to do so.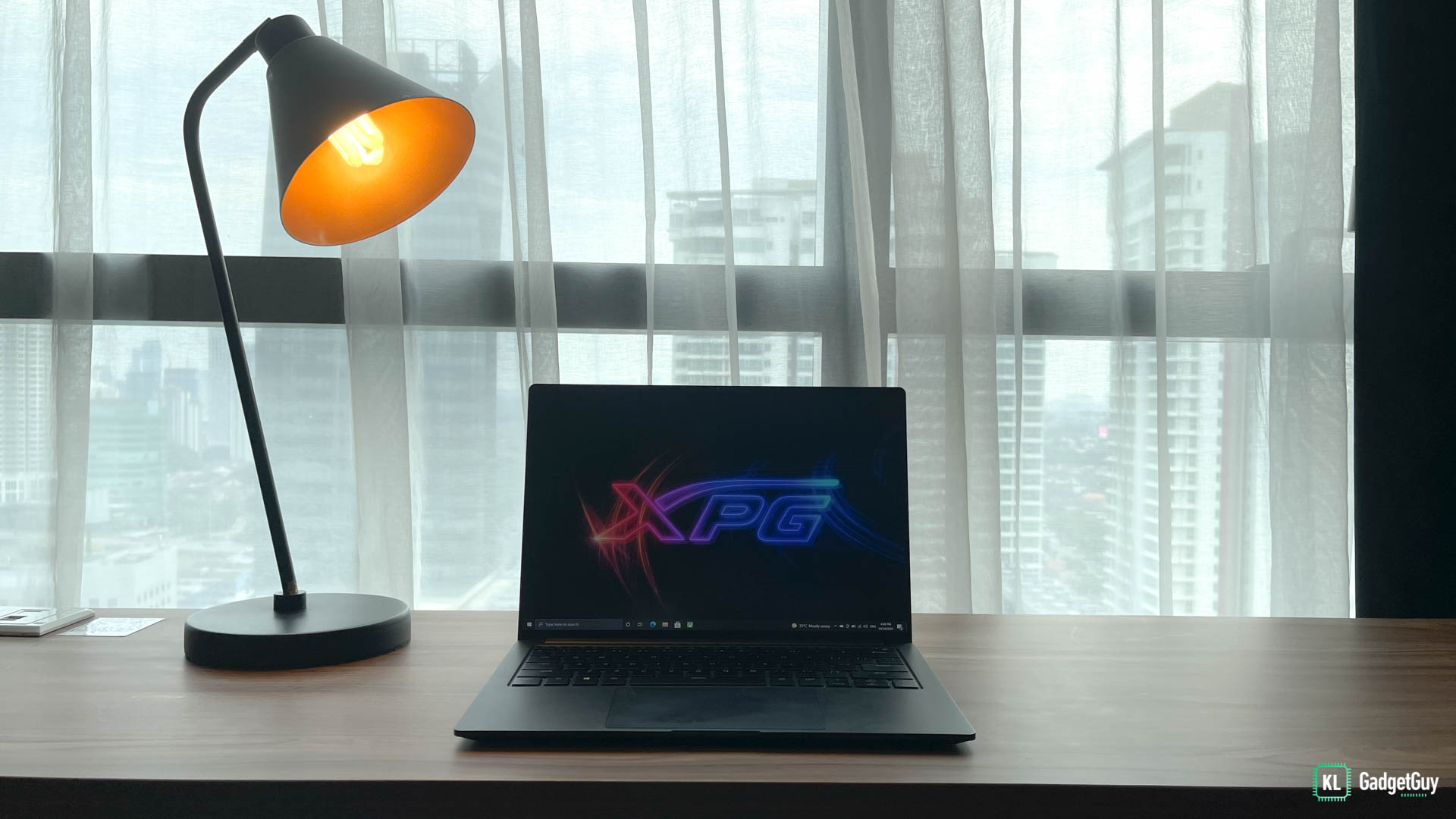 At RM4299, the XPG Xenia 14 offers excellent performance, portability and most importantly, expandability that many ultrabooks fail to offer, though it isn't the prettiest ultrabook that you can show off in Starbucks, but you really can't ask for more considering the features you are getting out of it and XPG isn't charging a premium for the conveniences, other than its branding, the Xenia 14's hardware value is hard to beat.
The XPG Xenia 14 can be purchased at Good Deals by KLGG at a special price of RM4,099 with an official two-year warranty in Malaysia, all you need to do is to enter code 'XENIA' at check out to enjoy this benefit as our reader.