It's been 5 years since Microsoft had a major system revamp, but here we are today, looking at the brand new Windows 11. This system update comes with some really cool features – here are the ones that we think you should check out!
New Start Menu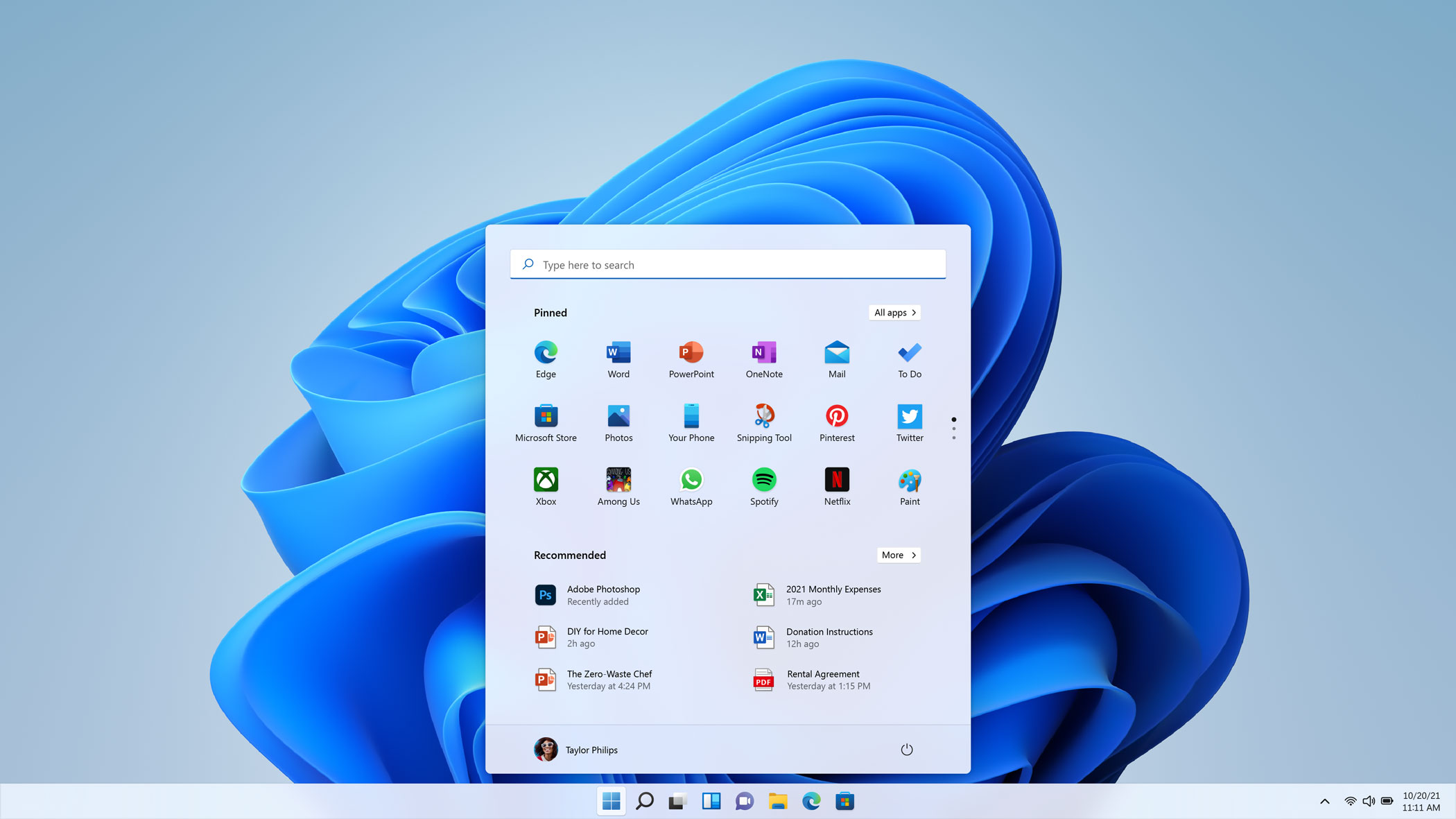 Windows is now bringing its Start Menu to the center of your focus by literally placing it in the center when you click on the Start Menu. It's not just that; the search bar on the Start Menu is now upgraded, so when you look for a keyword, it'll automatically search through your PC, OneDrive and the web.
The Start Menu also comes with a recommended section now, and if you're a Microsoft 365 user, Windows will utilise the cloud to show you your recent apps no matter what device you were using previously to access your documents.
Snap – Snap layouts & Snap groups
Windows 11 users will be getting multiple split-screen layouts called the Snap layouts. They basically come in different sizes to suit different needs and screen sizes, so you can have up to four different app in a single screen.
With Snap groups, your collection of apps will be kept together, so if you were using and external monitor and you unplugged it, the collection of apps will be minimised. The moment you plug your monitor back in, these apps will automatically resume their previous positions.
Android apps, finally!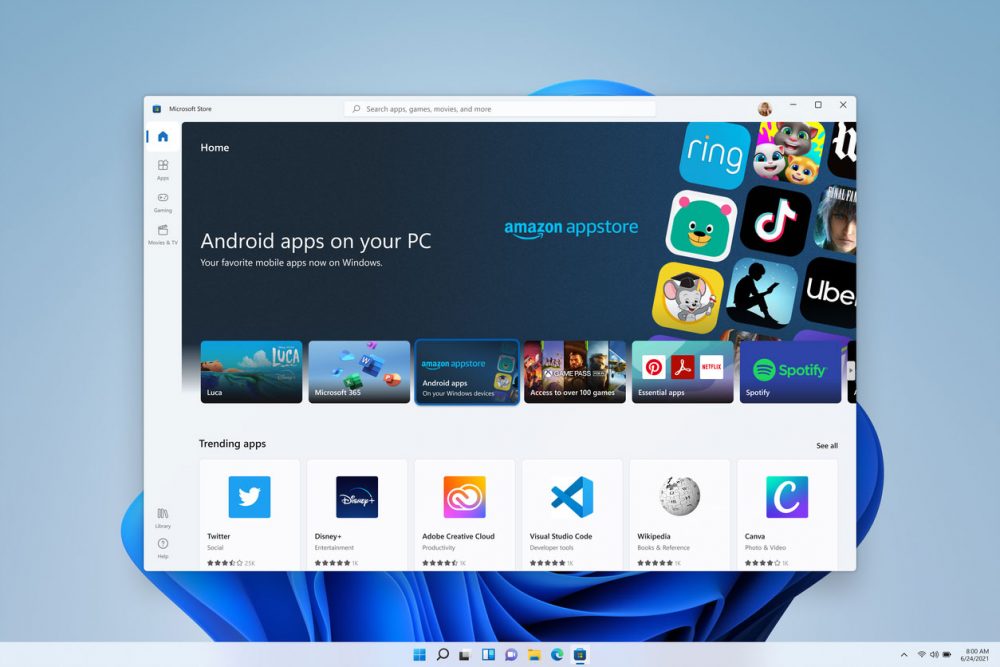 This is my personal favourite – more Android apps will finally be available on Windows 11. We're talking about apps like Netflix, TikTok, Disney+ and more. However, you will need to access these apps via Amazon Appstore, so you'll need to have an Amazon account.
This also means that only the Android apps that are available on the Amazon Appstore will be brought over to Microsoft Store. We still won't get some of the apps that are found on the Google PlayStore.
Integrated Microsoft Teams
Windows 11 will have built in Microsoft Teams, much like what Apple did with FaceTime and iMessage.
"Now you can instantly connect through text, chat, voice or video with all of your personal contacts, anywhere, no matter the platform or device they're on, across Windows, Android or iOS," says Microsoft.
Perhaps this is Microsoft's way of introducing Teams for personal use instead of just portraying it as as messaging app for businesses and organisations.
Gamers, rejoice!
When you use Windows 11, you'll get to enjoy better graphics, higher frame rates, faster loading times and more vivid colours. This is because Windows 11 is bringing in DirectX 12 Ultimate, DirectStorage and AutoHDR technologies.
Windows 11 will also have the Xbox Game Pass built right into the system via the Xbox app. Once you're subscribed to the game pass, you'll be able to access over 100 games available on the app.