Portable SSDs are getting more accessible these days, there's simply no reason not to consider one since they offer superior data transfer speeds and portability compared to external hard drives, especially in recent times where NVMe drives are becoming increasingly affordable, we are seeing more portable SSDs using them.
We received the WD My Passport SSD and Sandisk Extreme Portable SSD for evaluation, both uses a 1TB NVMe storage that boasts up to 1050MB/s of read and 1000MB/s of write transfer speeds over USB 3.1 Gen 2 (or USB 3.2 Gen 2), a rather good timing since this standard is getting common on modern PC motherboards and laptops.
But, which one should you go for since their speeds are identical?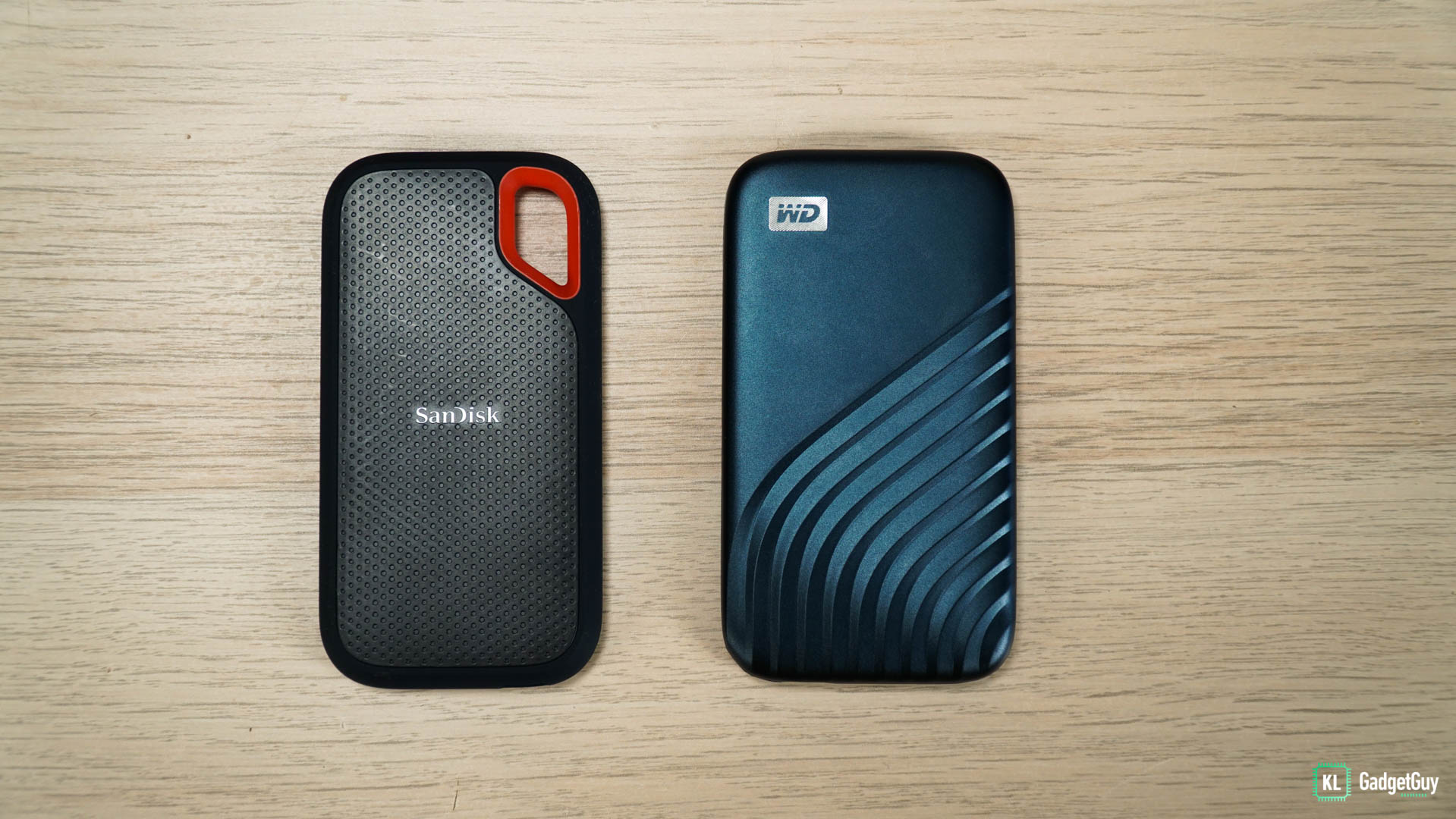 Well, that really depends on how you intend to use these drives because they feature a very different design. The WD My Passport feels very premium to the touch with its dark blue chassis and textured corners, the WD logo is also etched on to the chassis rather than a printed one, so office workers and creatives might actually prefer the look of this drive.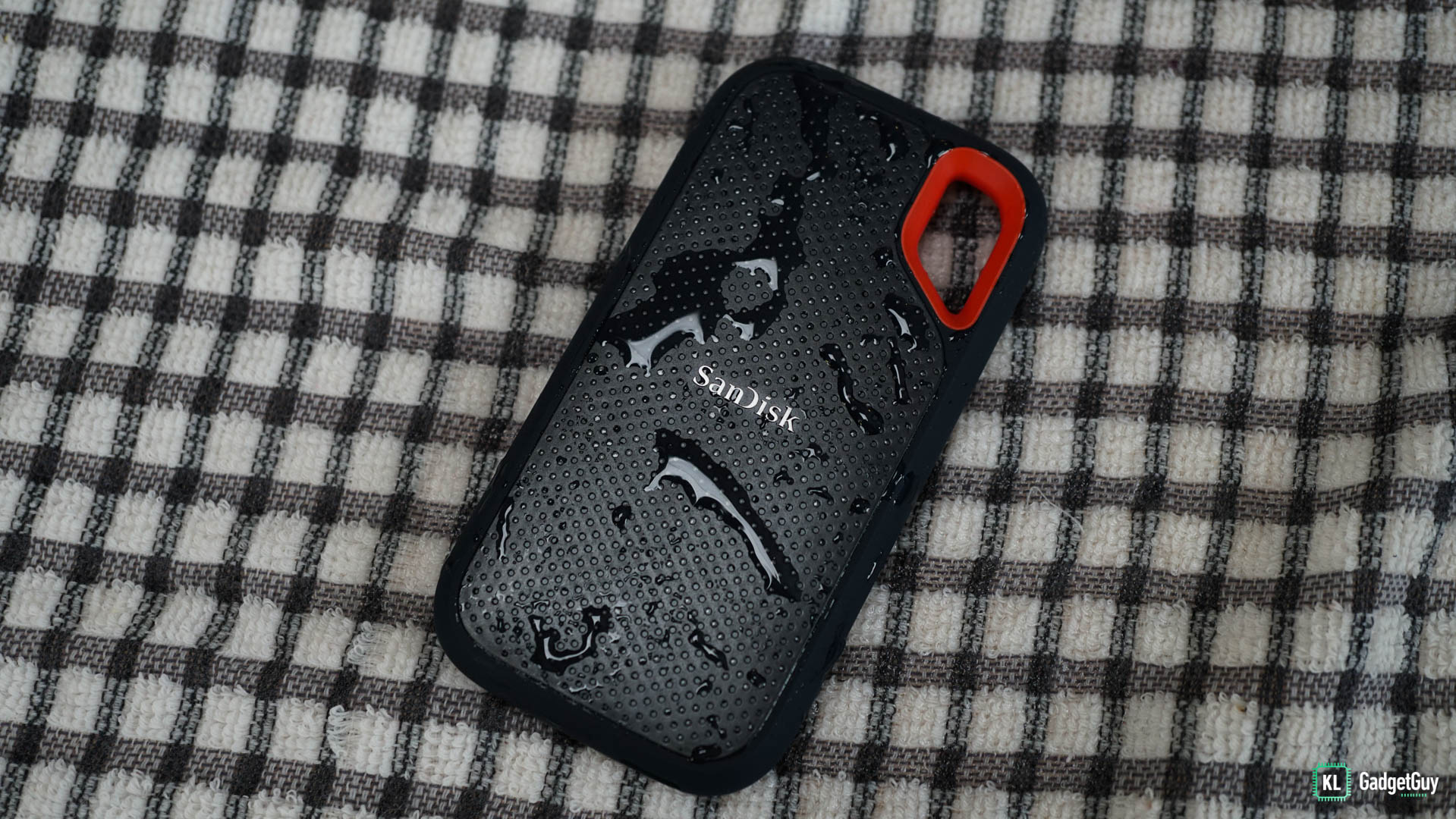 On the other hand, the Sandisk Extreme Portable SSD has a more rugged design and has a hole to attach a rope or lanyard, there are dotted textures on the top and rubberized surface on the bottom to give you a better grip, while the drive is IP55 rated that protects it from rain, splashes and dust.
Since Sandisk is a more lifestyle oriented brand, the design is clearly targeted at users who uses the drive in rugged environments. Although both they both offer shock and vibration protection, the Extreme Pro is definitely more capable when it comes to rough handling.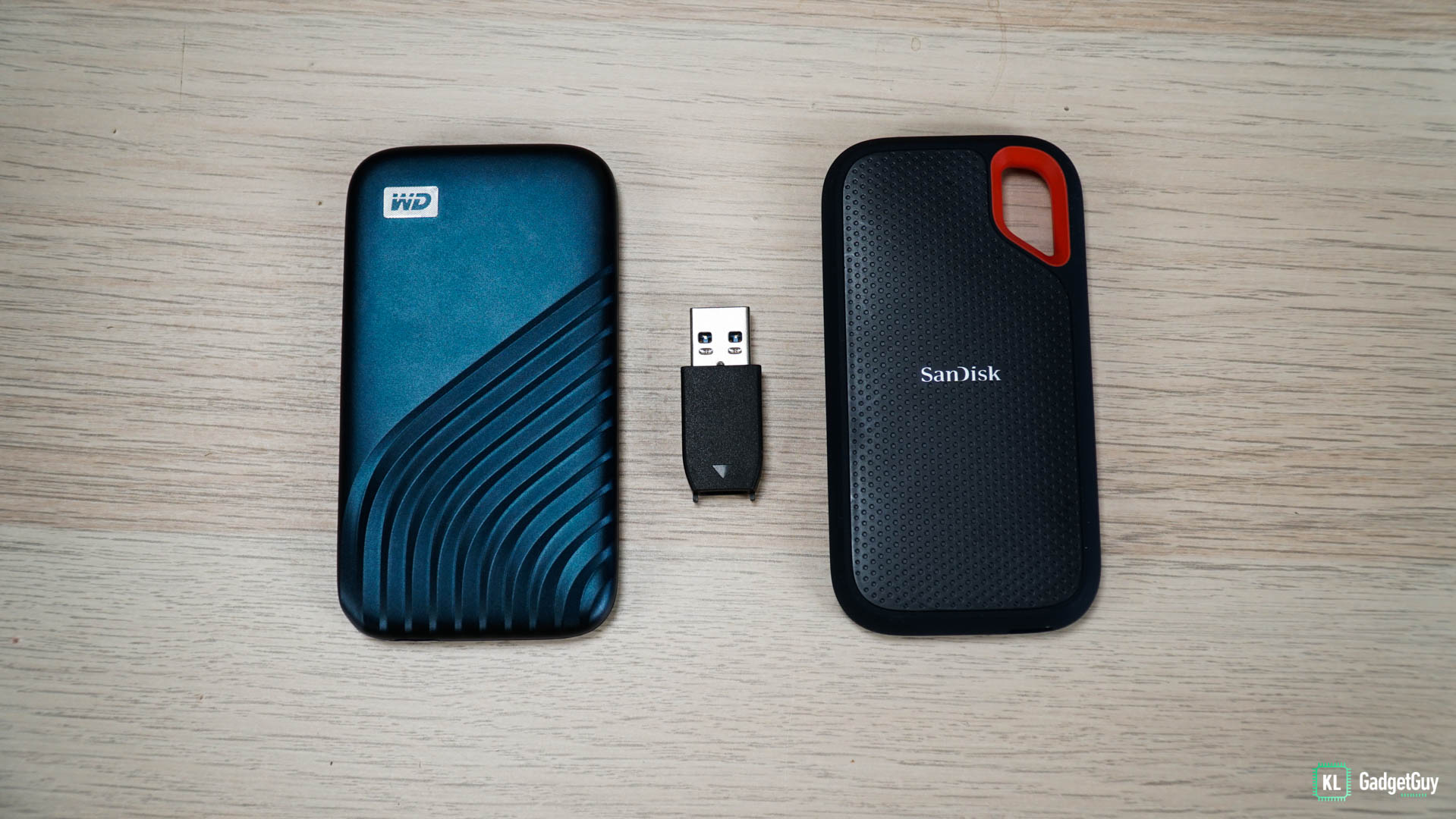 Both drives come with the same content out of the box, including a rather short USB-C to USB-C cable, a USB-A adapter and a user manual, nothing more that one could have asked but I wished they had included a storage pouch, as both drives can be easily scratched when used without one.
The WD My Passport SSD comes with the WD Discovery software that lets you backup your computer and secure the drive, Sandisk on the other hand offers the Sandisk SecureAccess software to encrypt folders and backups, they both perform rather similarly so you are not missing out in terms of additional software offerings.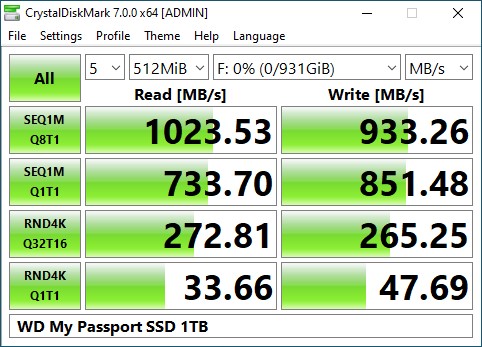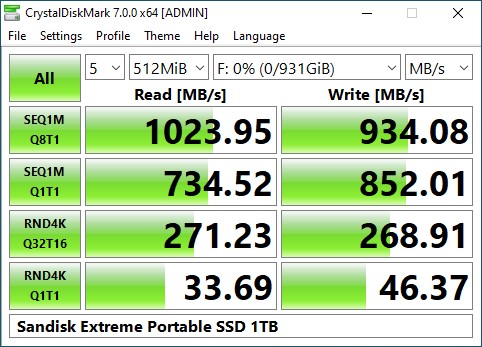 We ran the same benchmarks on these drives using a PC with an Asrock X570 Steel Legend motherboard, which has a USB 3.2 Gen 2 port and got back with almost the same transfer speeds and response times, hence we can safely assume that they house the very same NVMe storage, although they both performed slightly below the advertised data transfer speeds, they are still relatively fast for most file transfer tasks we performed on.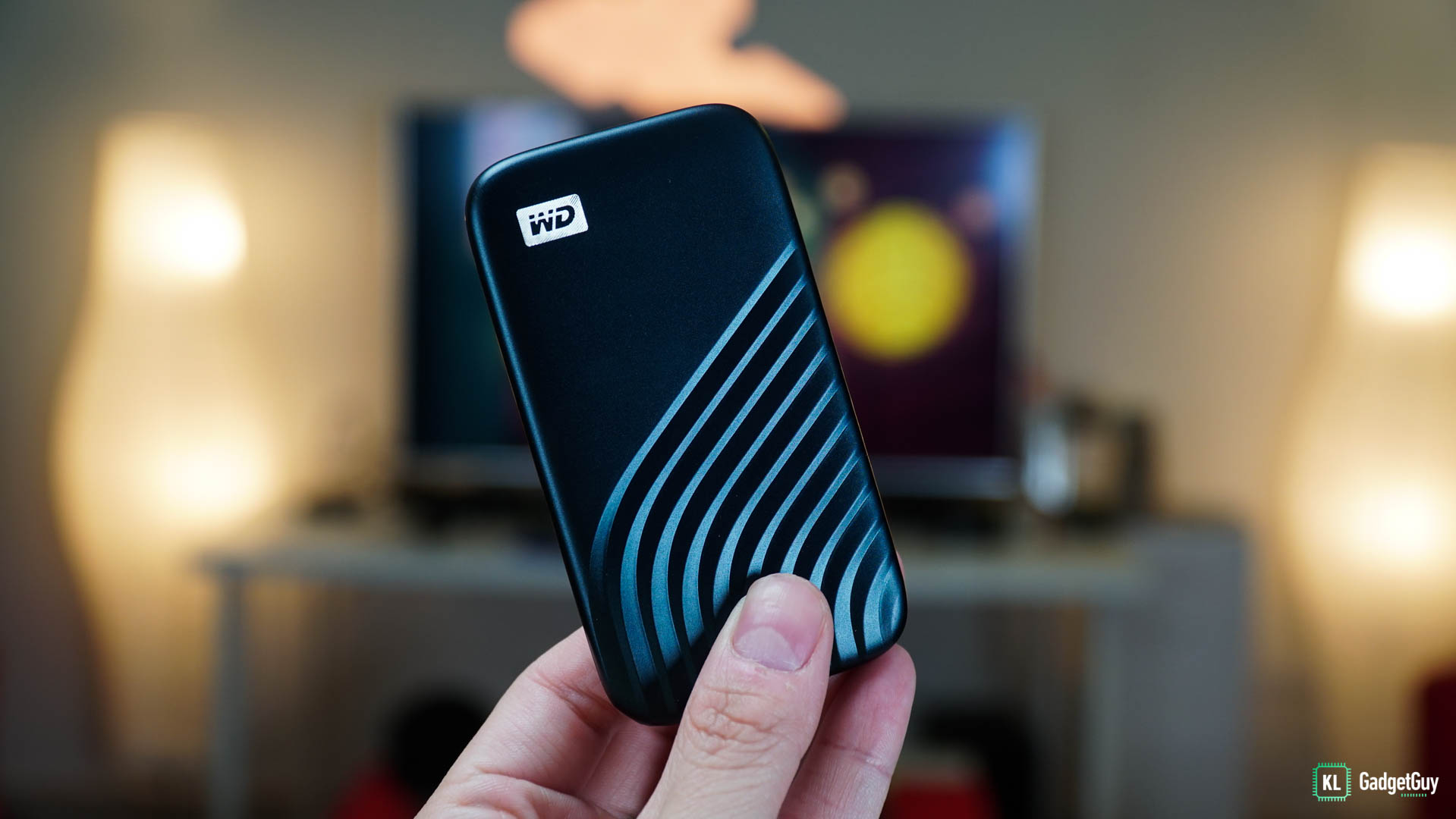 However, as portable and fast as they are, these drives can unfortunately run very hot even when used for a short while and they can be quite uncomfortable to hold, so we suggest that you don't use it under hot weather and leave it for a bit after a long file transfer before storing.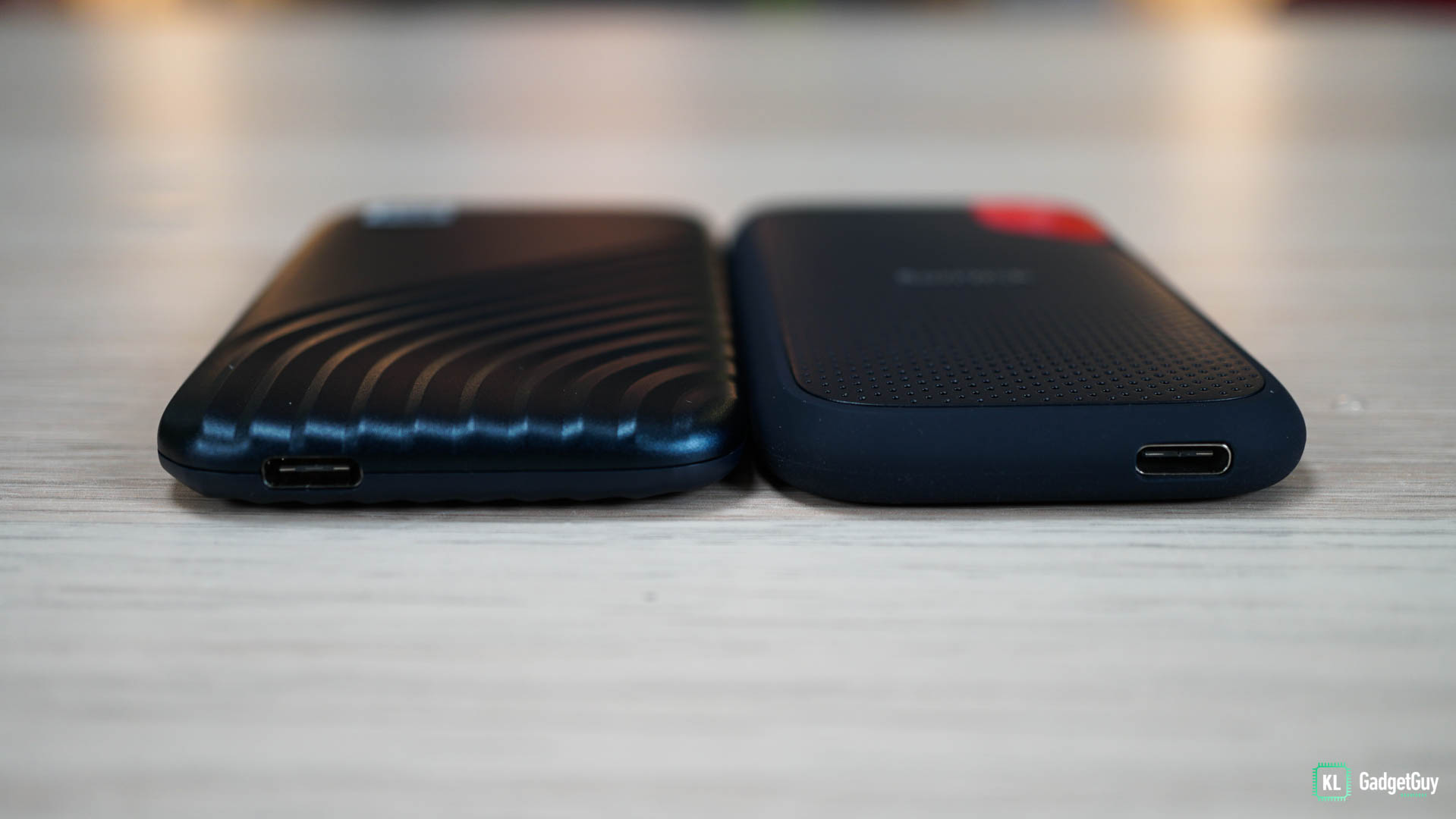 Conclusively, these portable SSDs have excellent file transfer performance and design that looks good. WD and Sandisk offers up to 2TB for their respective products, the former has an upper hand when it comes to color options, the WD My Passport SSD is available in color options of Gray, Red, Blue and Rose Gold, but Sandisk beats WD's offering when it comes to price.
The official retail price of the 1TB WD My Passport and Sandisk Extreme Portable SSD are RM1359 and RM999 respectively, a pretty big price variance if you ask me considering they have equal performance, so it's really up to you on whether you prefer form over function in this case.
If you are interested, grab these portable SSDs over at the Shopee links below:-