Saving up to get a new robot vacuum this Black Friday? Look no further, the Roidmi Eve Plus is the ultimate robot vacuum that you will want to own and best of all, it is going off at an even greater deal this Black Friday, and here are the top reasons that will make you want one. 
Small on size, big on cleaning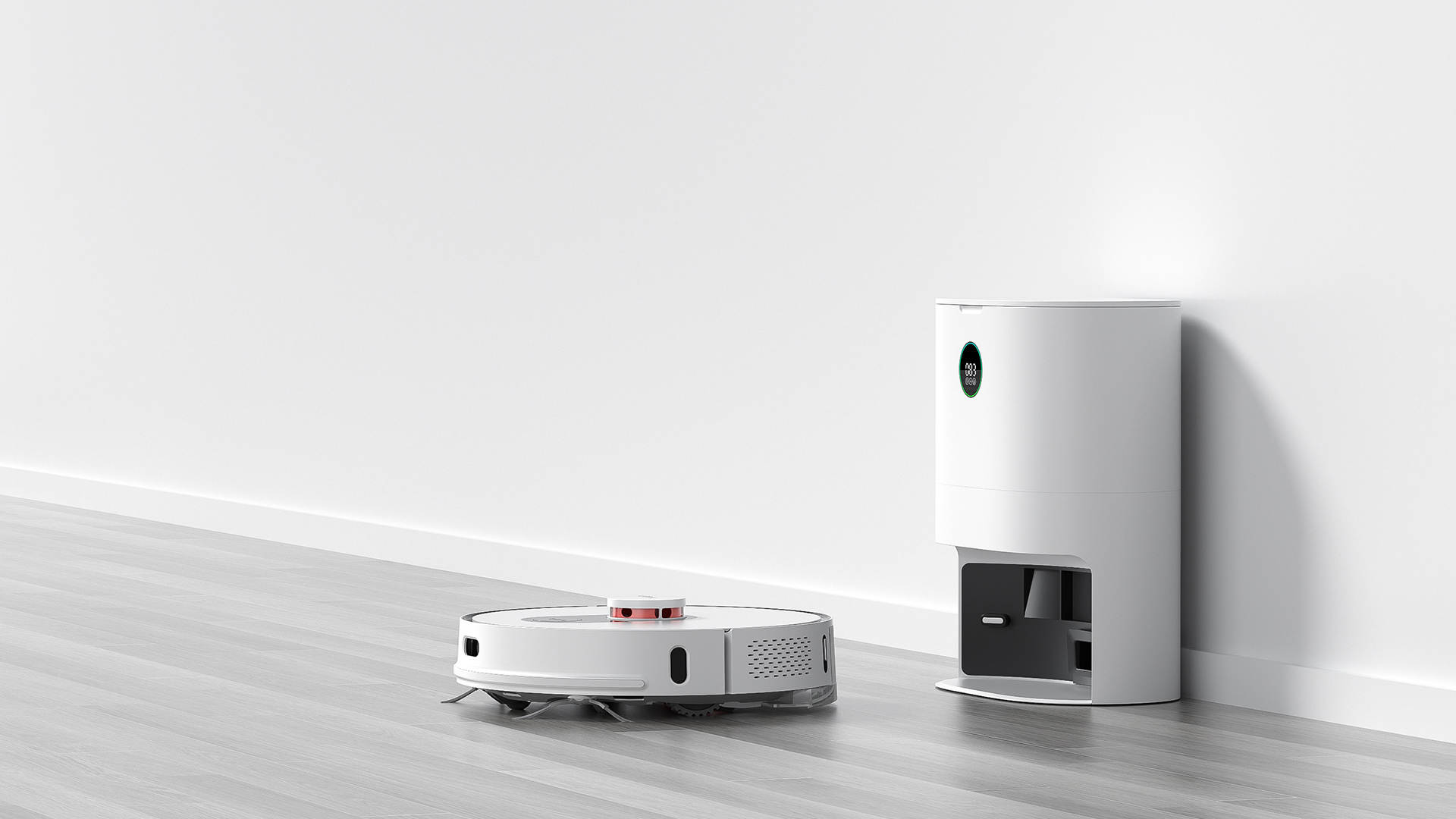 Have a small studio or big living room? The Roidmi EVE Plus will fit into any corner of your room with a compact dimension of 355x355x98mm with the dust collector station measuring 358x300x174mm, the dust collector station charges and automatically empties the robot vacuum's bin and sterilizes harmful bacteria, the dust bag stores up to 3L of dust. 
The Roidmi EVE Plus reaches every corner of your house while avoiding obstacles intelligently all thanks to a next generation LDS super sensing radar sensor, it also crosses thresholds such as cables on the floor of up to 2cm, which you no longer need to think about clearing up the floor and worrying that it will get stuck without supervision. 
With a high-performance digital motor and 2700Pa of suction power, the Roidmi EVE Plus operates at minimal noise levels to keep the floor spotless while being able to suck in large pieces of food crumbles without issues, it also mops the floor with a 250ml water tank so you are assured of a dust-free and clean floor every time you set it to work. 
Smart cleaning management at your hands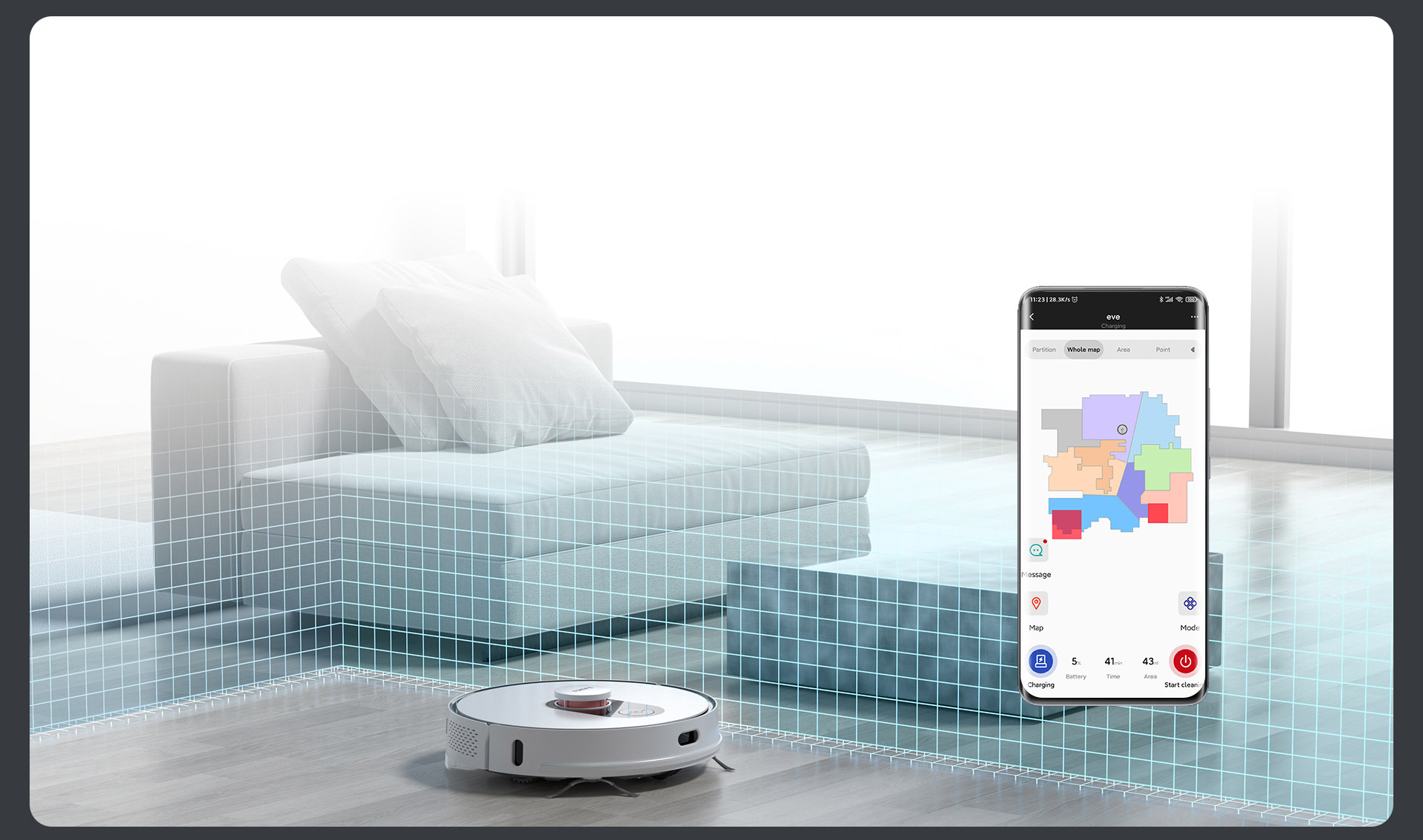 The Roidmi EVE Plus is ready to clean every area and room of your home, all thanks to a smart mapping feature that allows it to intelligently recognize the room or floor the moment you set it on the floor.  
Furthermore, users are able to set cleaning patterns, suction power, and mopping water levels from their smartphones wherever they are with an internet connection, the EVE Plus also integrates with Amazon Alexa so you only need your voice to have it start cleaning. 
Large 5200mAh battery and auto-resume cleaning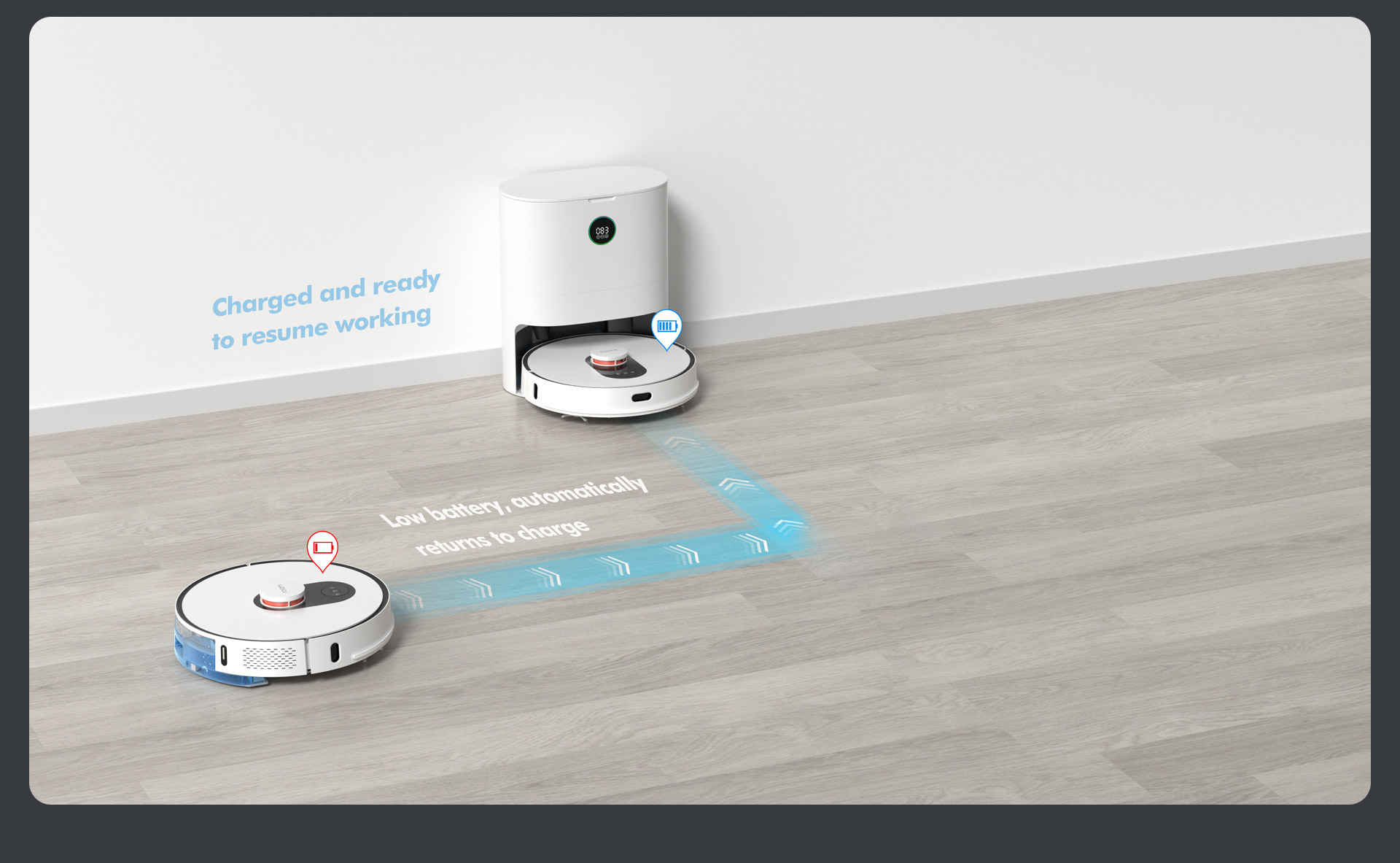 With a 5200mAh battery, theRoidmi EVE Plus cleans your home for as long as 250 minutes and can finish cleaning 250㎡ spaces on a single charge. 
Don't worry if you have a living space that's larger than that because the Roidmi EVE Plus automatically returns to the charging station if it runs low on battery and resumes cleaning automatically once it has sufficient battery power, no house is too big for the Roidmi EVE Plus. 
RM400 off the Roidmi EVE Plus on Black Friday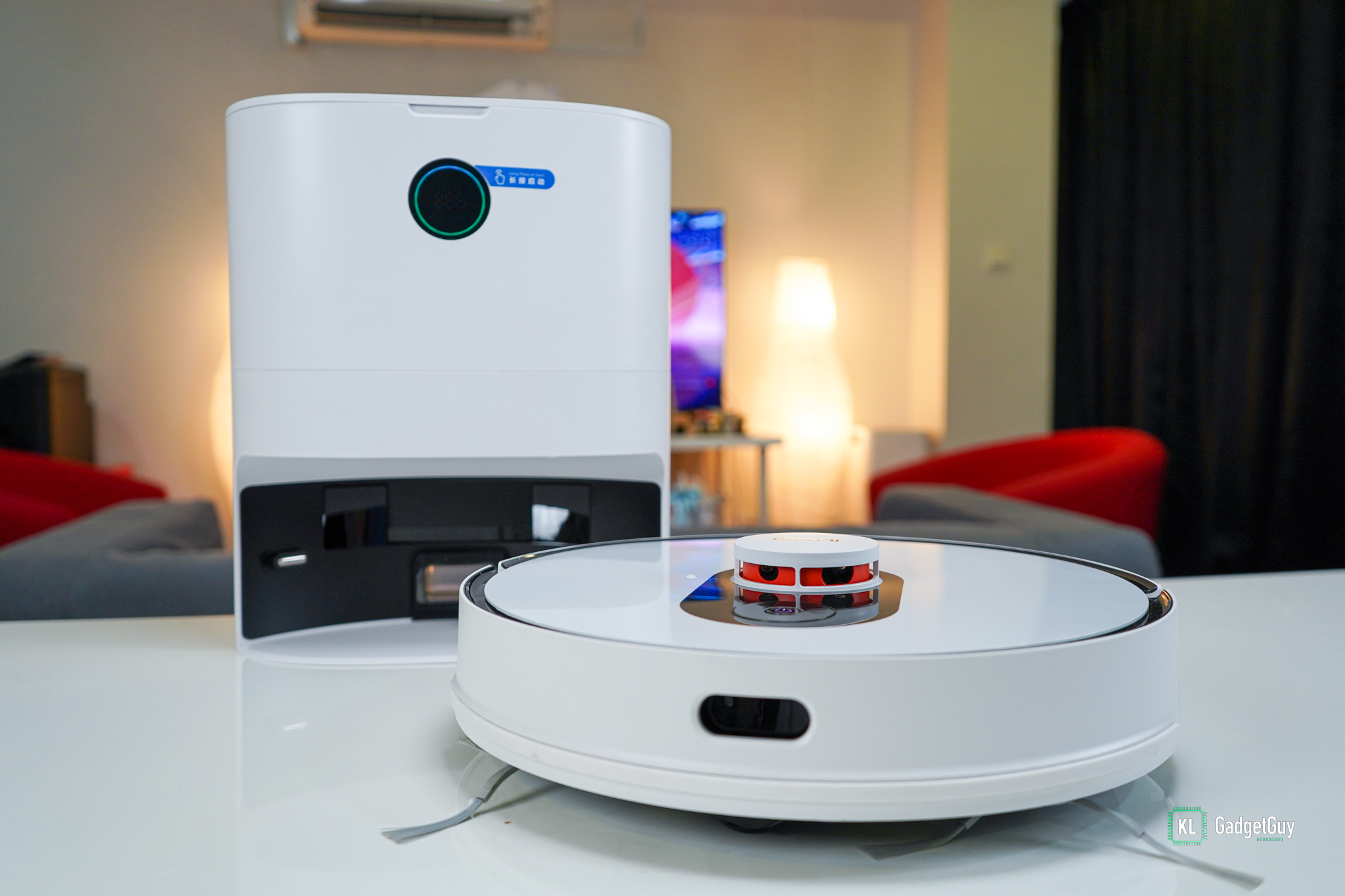 For a limited time on November 26th, customers interested in the Roidmi EVE Plus can save up to RM400 when they make their purchase on that day, so make sure you take this opportunity to get this feature-rich robot vacuum for your home. 
Click here to purchase the Roidmi EVE Plus. 
Read our review of the Roidmi EVE Plus here. 
This article is sponsored by Roidmi