The MacBook Air product lineup has lacked of a different screen size for a long time, and Apple has finally made the lineup better with the introduction of the 15-inch MacBook Air at WWDC 2023, powered by the same M2 chip and weighs only 1.51kg, this is one of the lightest 15-inch laptops you can buy in the market.
Featuring a 15.3-inch Liquid Retina display that goes up to 500 nits of brightness, the display is able to show over 1 billion colors and has twice the resolution of a competing 15-inch laptop. Ports selection is the same as the 13-inch model, including two Thunderbolt 4 ports that can connect up to a 6K external display, a 3.5mm headphone jack and MagSafe charging port.
The 15-inch MacBook Air can be configured with up to 24GB of Unified Memory and 2TB of storage, it offers up to 18 hours of battery life with a 66.5Wh battery, Apple continues to bundle a 35W dual USB-C port adapter in the box, but it can be fast charged with a 70W input if you have a faster charger.
While one can easily assume that this is just an M2 MacBook Air with a larger display, Apple has equipped the 15-inch MacBook Air with a better 6 speaker sound system with force cancelling woofers, which gives it more powerful sound and has Spatial Audio support.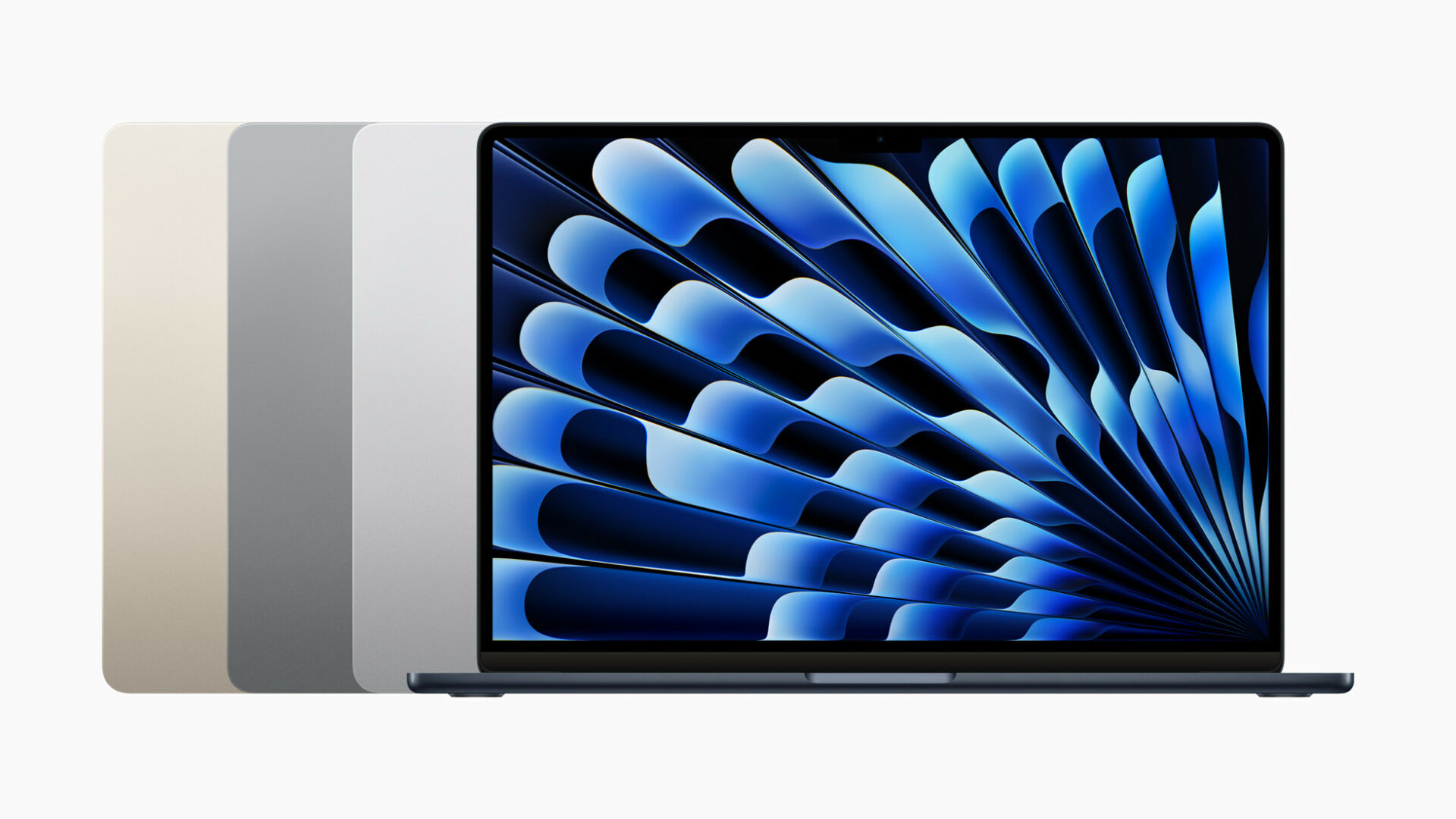 In terms of pricing, the 15-inch MacBook Air will start at RM6,199 in Malaysia with color options of midnight, starlight, silver and space grey, the base configuration model will come with 8GB of Unified Memory and 256GB of SSD storage.
Interestingly, the 13-inch MacBook Air with M2 has got its starting price reduced to RM5,199, while the M1 MacBook Air continues to be the entry-level model with a RM4,399 starting price.