After much leaks and rumors, Apple has finally unveiled the Vision Pro at WWDC 2023, a mixed reality headset which the company has fondly called it the next-generation spatial computer, offering users an immersive blending of digital and physical reality, while also fostering interpersonal connectivity.
This new device takes digital interaction into an entirely new dimension with a three-dimensional user interface controlled through the user's eyes, hands, and voice.
The innovative design features an ultra-high-resolution display system with an impressive 23 million pixels across dual displays, backed by custom Apple silicon in a dual-chip design for seamless real-time experiences.
The Apple Vision Pro expands the user experience by introducing a new paradigm of personal computing. It allows apps to exist in a 3D interface free from traditional display constraints, offering endless screen space and new ways to multitask. Users can also connect with the Apple Vision Pro wirelessly, transforming it into an expansive, personal, and portable 4K display.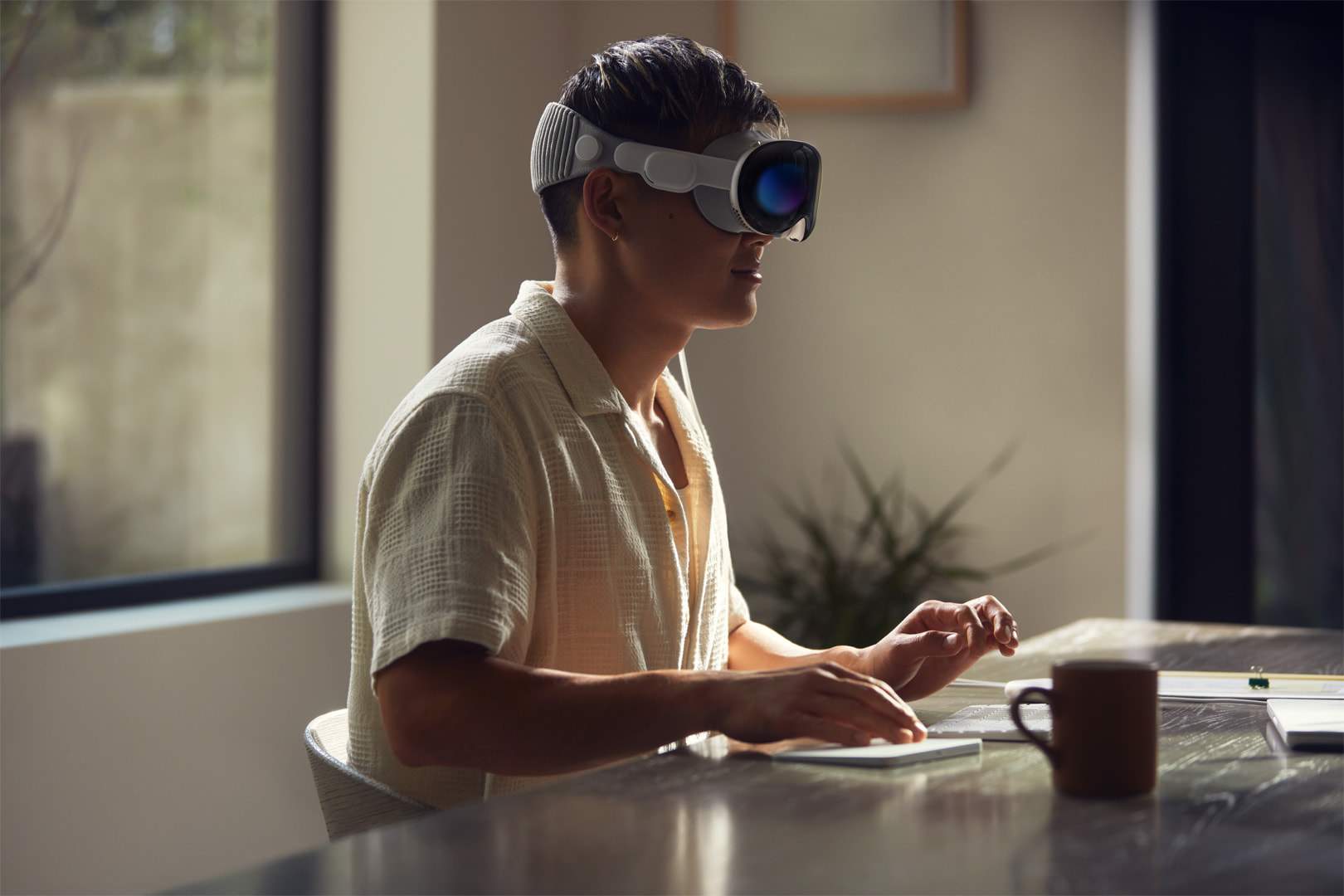 In the realm of entertainment, Apple Vision Pro's dual ultra-high-resolution displays transform any space into a personal cinema, complete with an advanced Spatial Audio system. Additionally, the new device introduces an exciting dimension to gaming, with support for a broad spectrum of Apple Arcade games and popular game controllers.
Apple Vision Pro also elevates the FaceTime experience with the use of Personas—digital avatars reflecting a user's face and hand movements in real-time. This innovative feature, enabled through advanced machine learning, allows users to share experiences like watching a movie, browsing photos, or collaborating on presentations.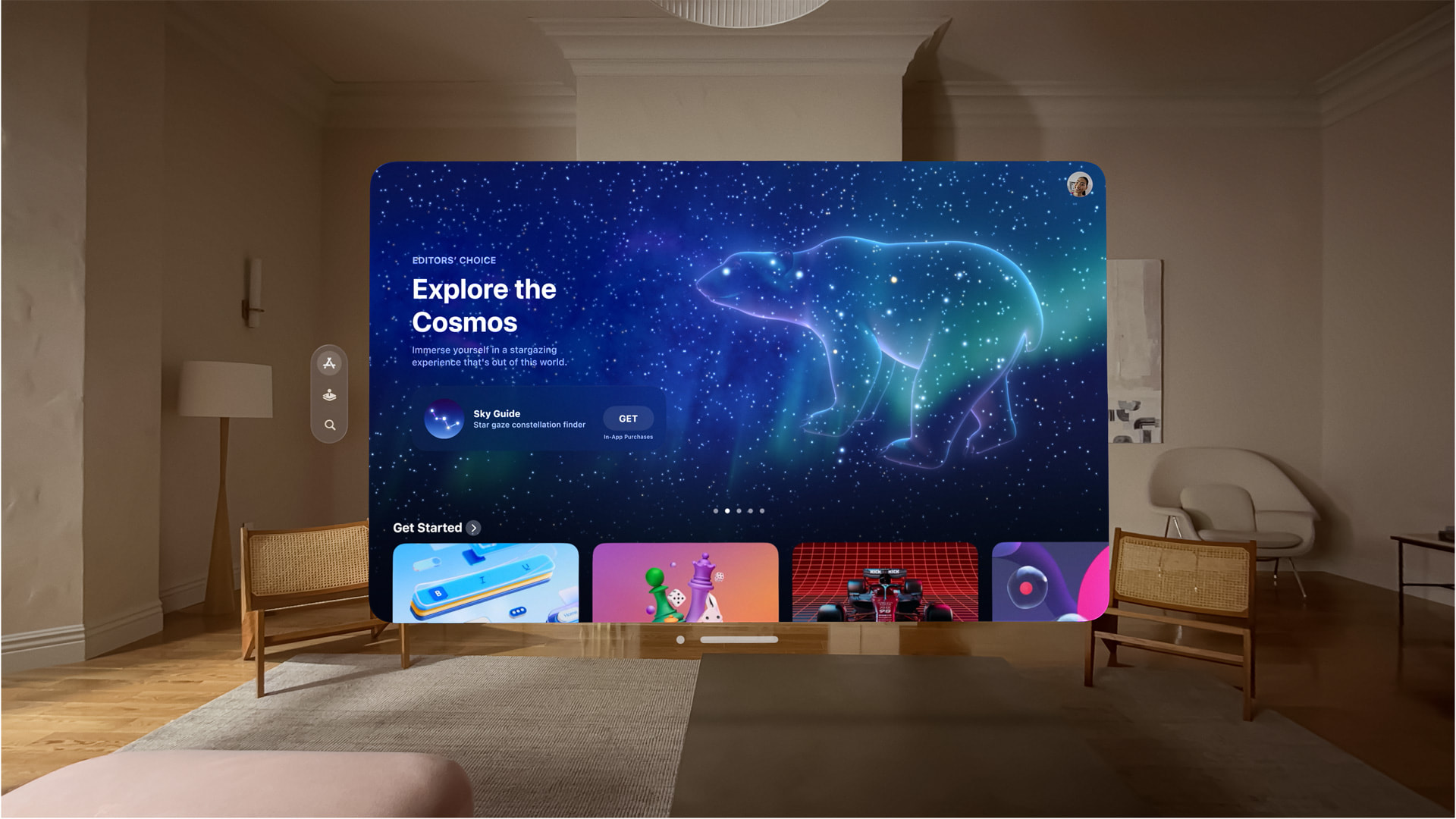 Powering the Vision Pro is visionOS, a pioneering spatial operating system that enables digital content to feel like an integral part of the user's physical environment.
Built on the solid foundation of decades of engineering innovation, visionOS introduces a three-dimensional interface that brings digital content to life within a user's physical space. The innovative operating system introduces an intuitive, person-centric input system. Features like EyeSight allow users to seamlessly interact with their environment and others.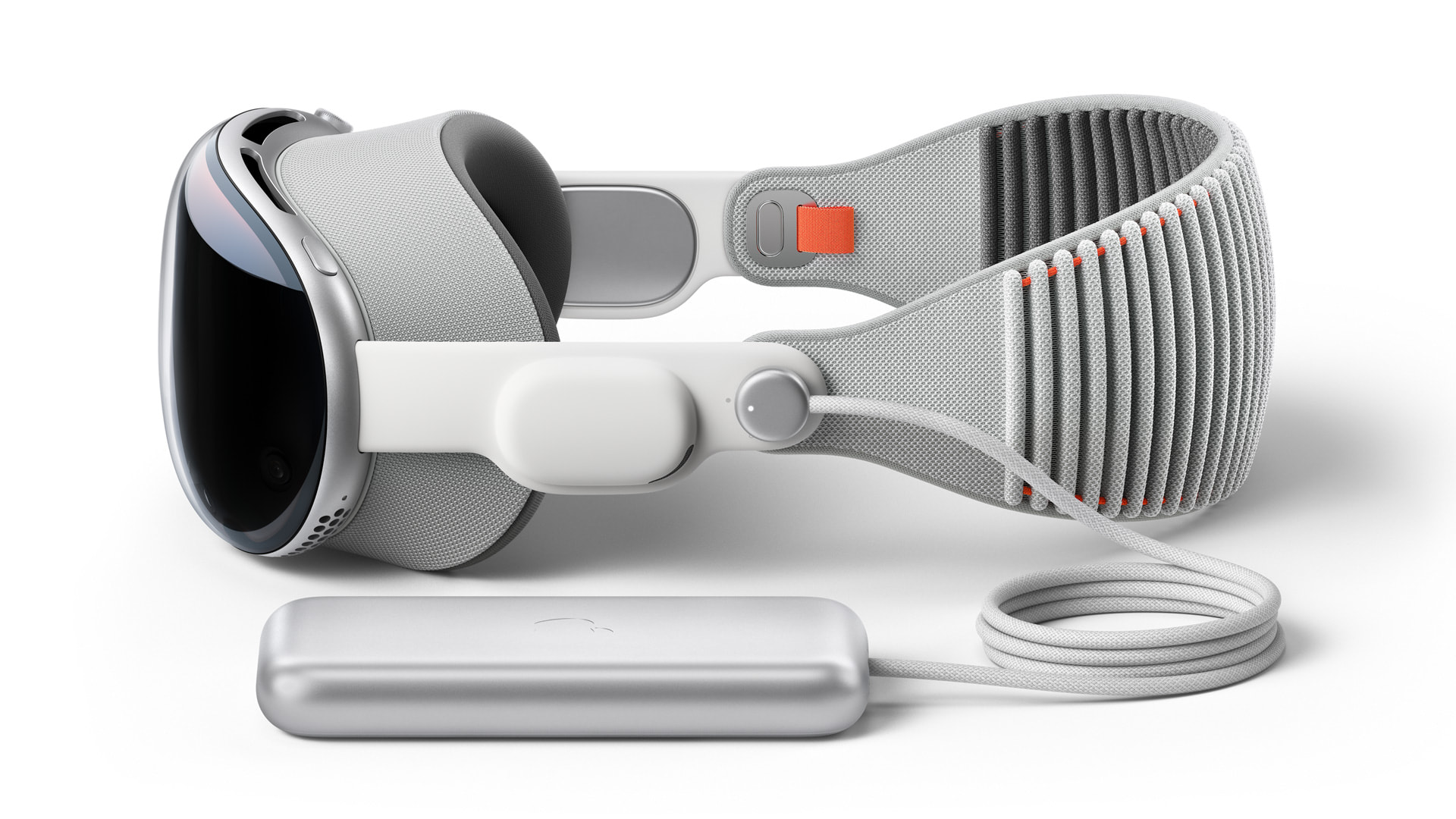 The Apple Vision Pro exemplifies a pinnacle of tech-design by leveraging advanced materials and techniques to deliver a highly portable device with unparalleled performance. The device is comprised of a laminated glass optical surface acting as a lens for an array of cameras and sensors, all housed within a custom aluminum alloy frame.
The Apple Vision Pro features a compact wearable form factor that offers powerful compute performance. The device is powered by an advanced Spatial Audio system and a high-performance eye-tracking system, both of which ensure an immersive and interactive user experience.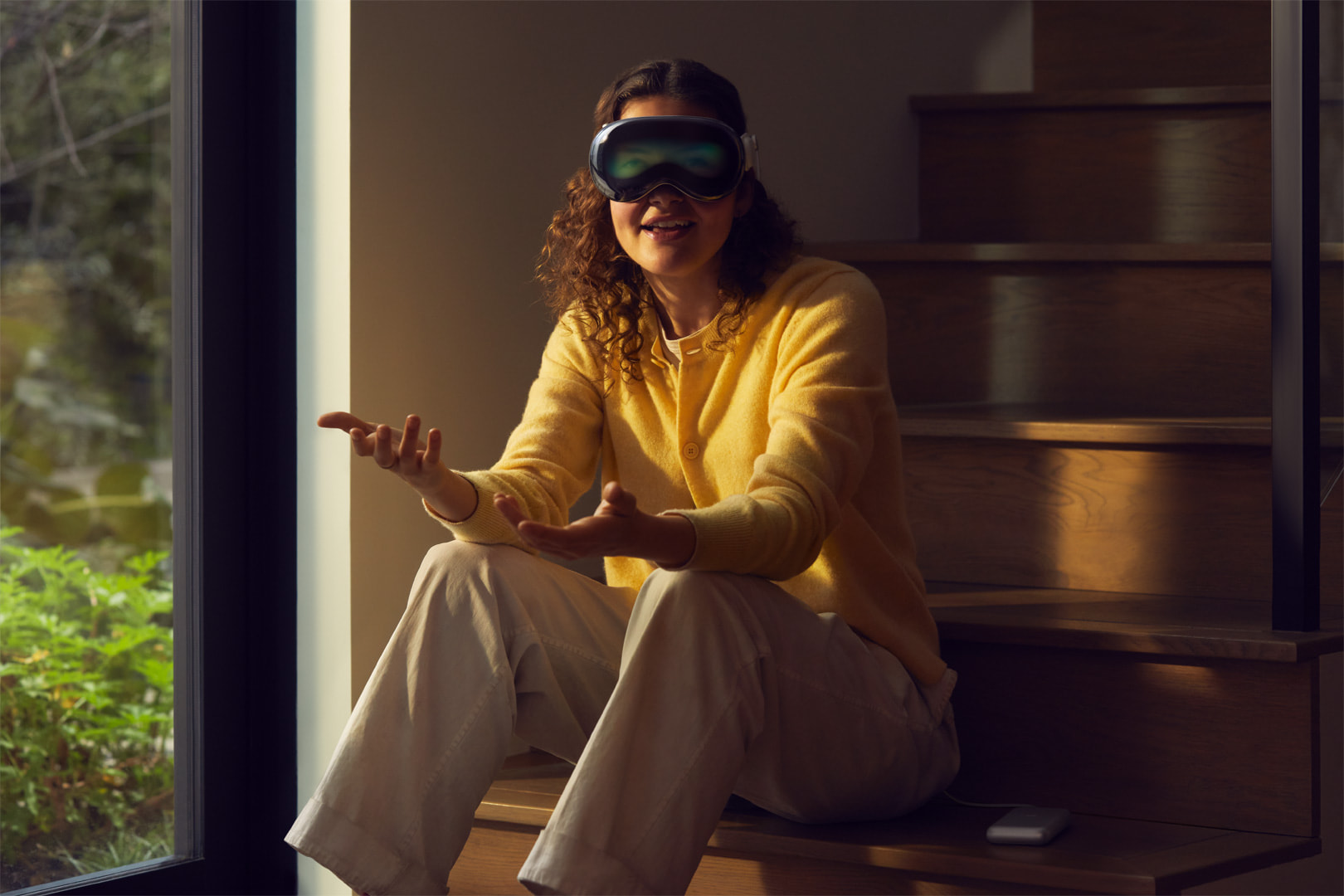 Furthermore, the device is powered by Apple's M2 and R1 chips, which facilitate the seamless processing of input from numerous cameras, sensors, and microphones. This ensures a lag-free, real-time experience for users. The Vision Pro also boasts a strong battery life, capable of running for two hours on a single charge.
Apple Vision Pro comes with robust privacy and security features. A new secure authentication system, Optic ID, uses an iris analysis to unlock the device, with user data securely encrypted and stored on the device.
Apple Vision Pro is priced at $3,499 (U.S.) and will be available for purchase early next year on Apple's official website and in Apple Store locations across the U.S.