During COMPUTEX 2023, Synology has as usual introduced a slew of NAS servers and enhancements to the company's DiskStation Manager (DSM) operating system, it has also introduced the Synology BeeDrive, a Personal Backup Hub with NAS-grade backup features for consumers, and the Synology Plus Series hard drives, a new line up of consumer-grade NAS hard drives designed for home and small business users who want the most reliable and best possible performance on their Synology NAS servers.
We had the opportunity to visit Synology's booth at COMPUTEX 2023 and talk to Jason Sin, Sales Manager of Synology Malaysia, to understand further what Synology has in mind for the Malaysian market, and what customers can expect to benefit from the Synology BeeDrive as compared to a conventional portable SSD.
What's up with Synology in COMPUTEX 2023?
[Warren] Hey Jason, it's great to be here at Synology's booth in COMPUTEX 2023, what do you have to show this time?
[Jason] It's great to meet you here, Warren. At the Synology Solution Exhibition, there are 6 demo areas (Collaboration, Storage, Data Protection, Surveillance, Cloud, Memories & Productivity, and New Products), as well as an experience center for BeeDrive.
In our collaboration suite, you will get an exclusive early preview of our upcoming generative AI integration for MailPlus and Office.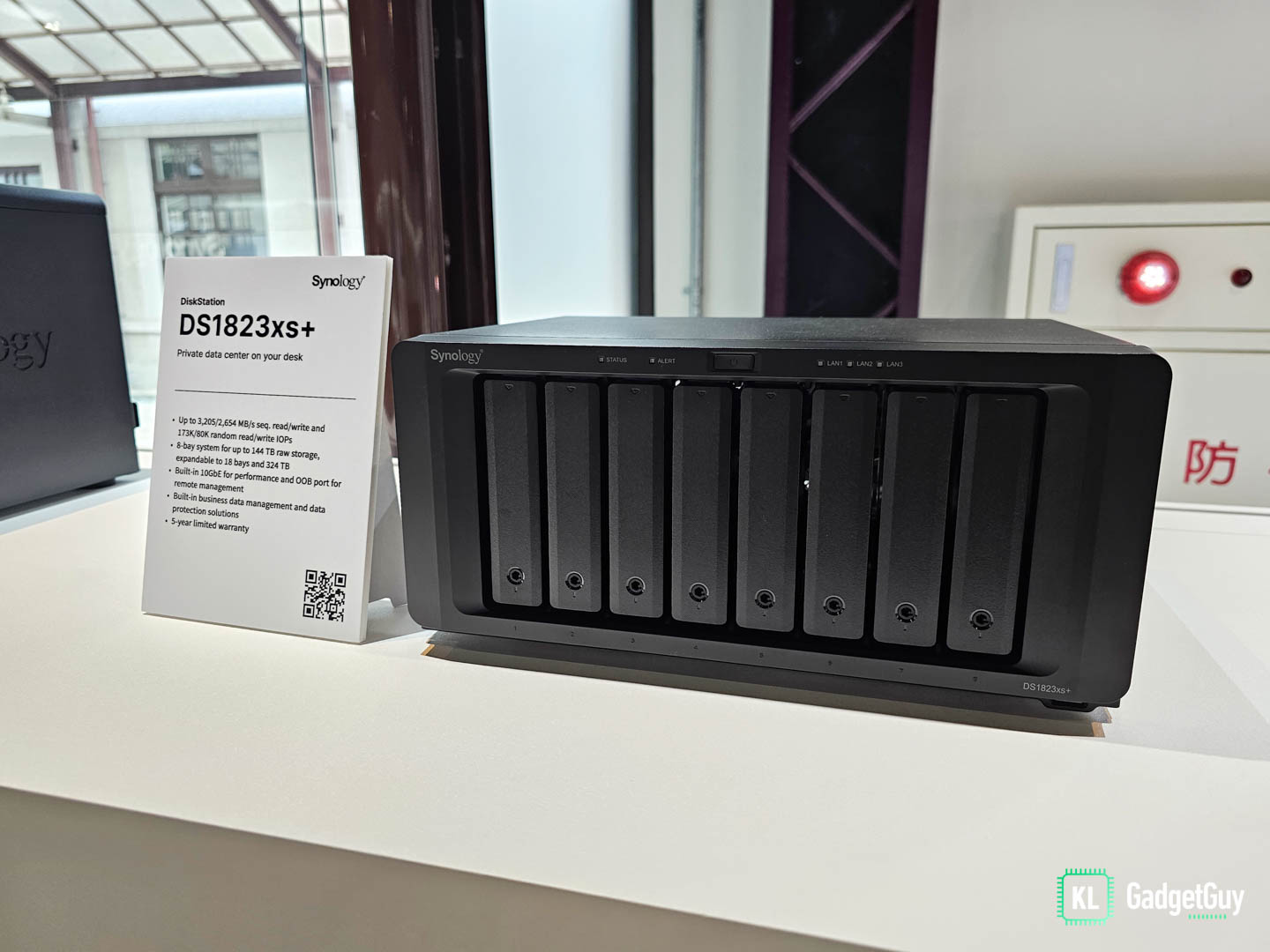 When it comes to storage, we are launching a range of new products catering to both enterprise and consumer needs. This includes high-density storage with an impressive raw capacity of up to 4.8 PB and the ability to support 300 drive bays.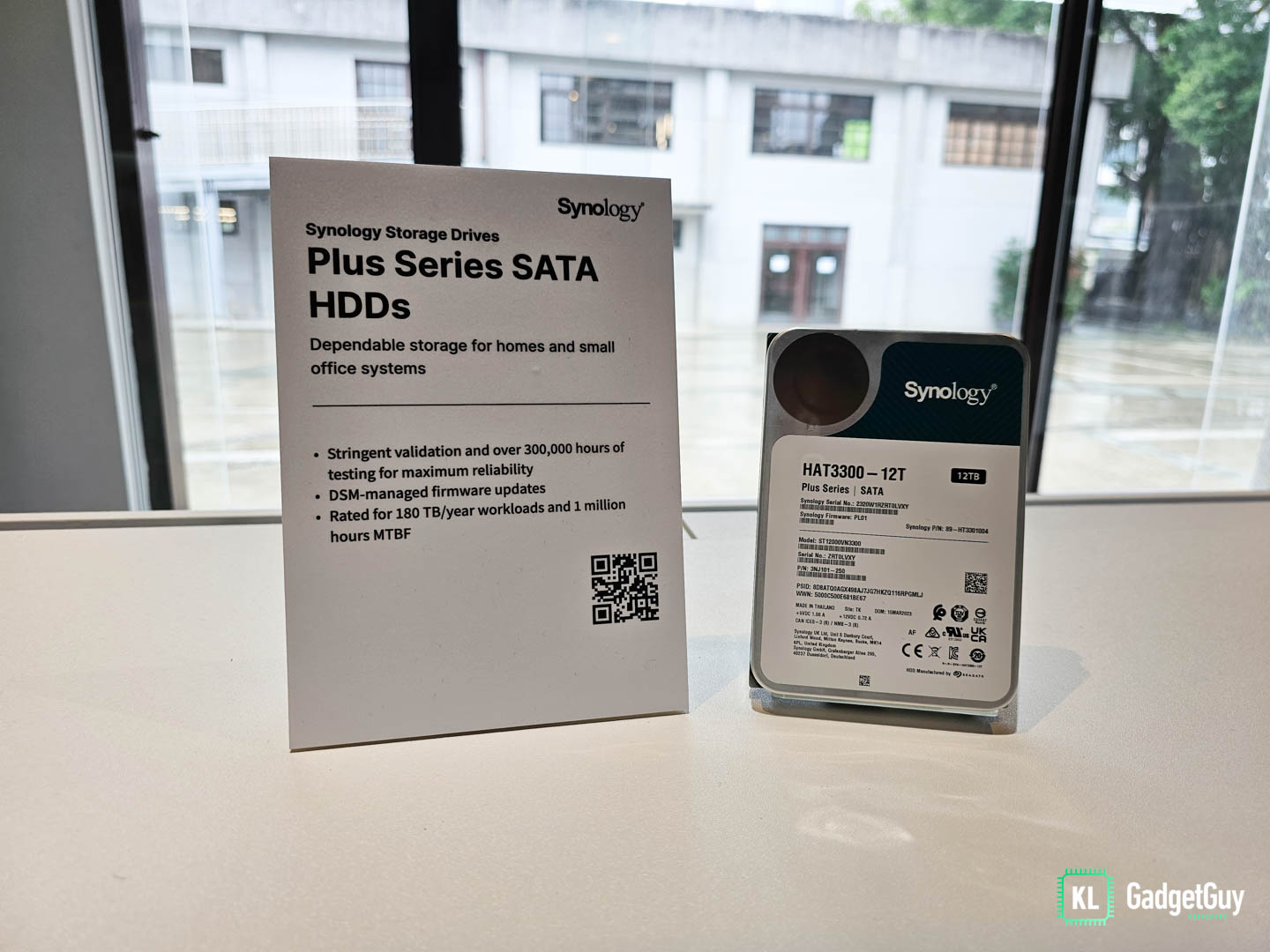 Additionally, we have the HAT3300 consumer-grade HDD and the BeeDrive consumer product.
Each solution demo area is packed with even more exciting new features, waiting for you to explore.
Synology BeeDrive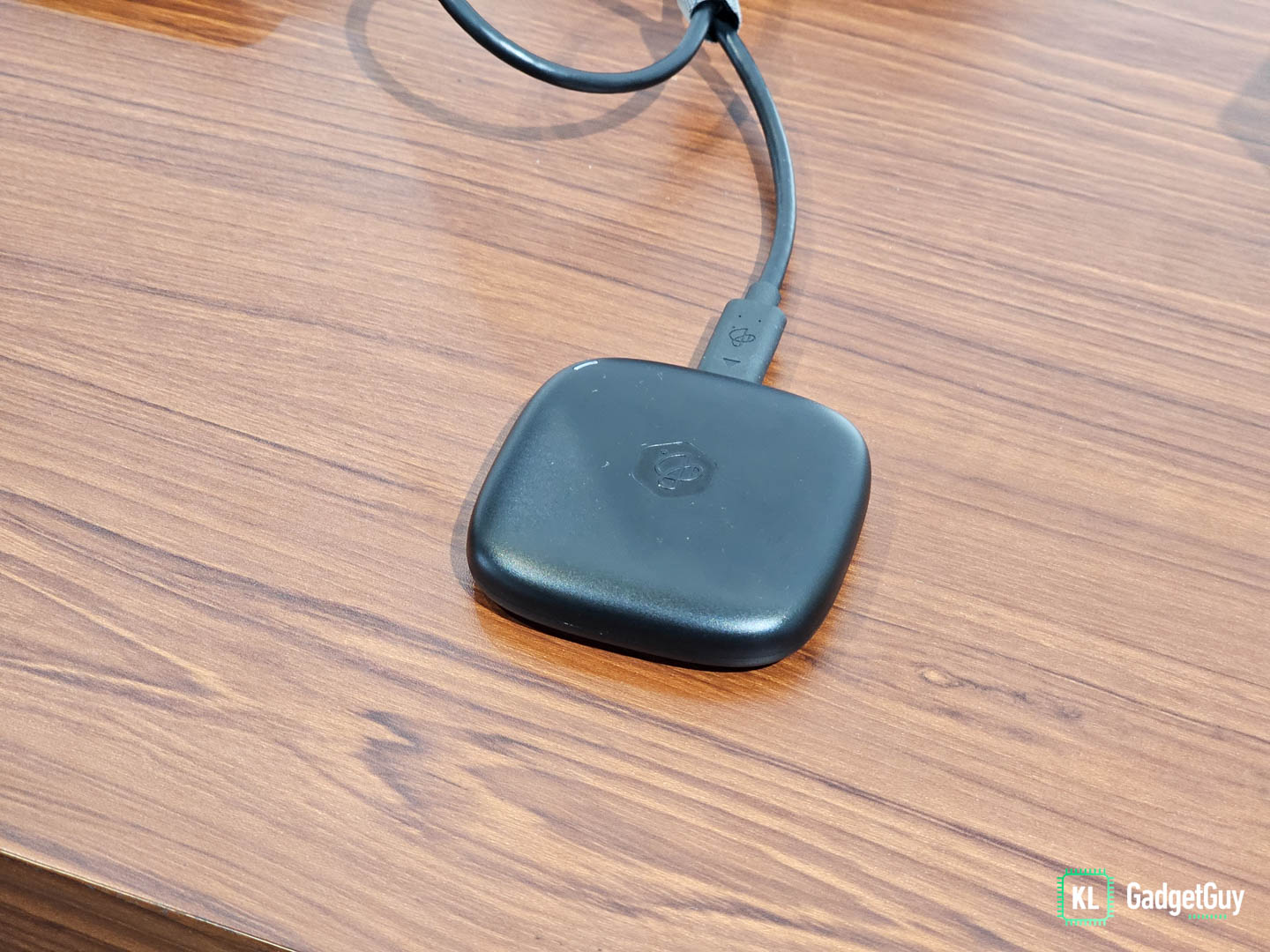 [Warren] Let's talk about the Synology BeeDrive, what's cool about it?
[Jason]  BeeDrive is an all-in-one personal data backup solution.  In comparison to a NAS, BeeDrive is lightweight, portable, and extremely user-friendly. It's an ideal solution for anyone who needs the basic functionality of a NAS backups but hasn't purchased one yet due to its perceived complexity or maintenance efforts. Here are the highlight features of BeeDrive:
– Back up Windows PCs (Coming soon to macOS)
– Back up photos/videos from iOS/Android devices
– Plug in to sync files between computers
– Transfer files effortlessly from mobile to PC with BeeDrop
[Warren] What does the BeeDrive offer over other portable SSD?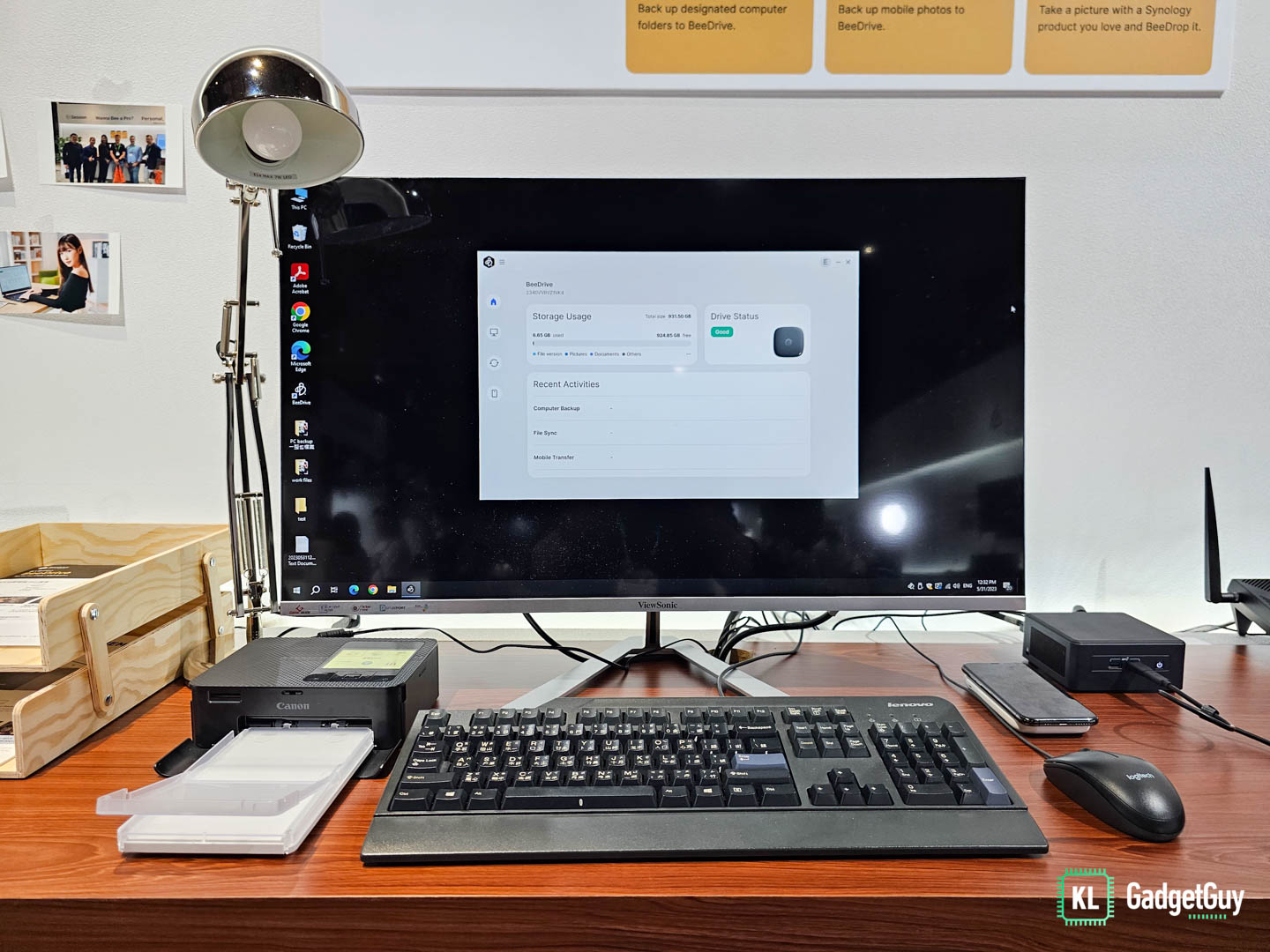 [Jason] BeeDrive is designed in a way that requires a computer for synchronization and backup, rather than being able to connect directly with mobile devices.
The synchronization and backup performance through direct connection with mobile devices can be highly unpredictable due to several factors.
These include issues with cables, USB/Lightning interfaces, power consumption of external drives, and compatibility with different OS versions on mobile devices.
Such factors can often lead to disconnections or data corruption.
However, it is worth noting that BeeDrive utilizes technology similar to Synology Photos, which has been field-proven by more than 583K monthly active users, further affirming its reliability and effectiveness.
[Warren] What type of user do you think will benefit most from using the Synology BeeDrive?
[Jason]  BeeDrive is ideal for a wide range of users, including:
▪ People who manually move their photos to an external drive to free up phone storage or are considering doing so as they're reaching their cloud storage limits
▪ Students or professionals who need to back up school or work projects and personal photos but do not wish to subscribe to cloud storage for various reasons
▪ Vloggers, photographers, designers, field staff, or anyone who regularly uses their phone to capture photos for work and often find themselves transferring photos to their computer
▪ SOHO workers or freelancers whose work involves important (and sometimes sensitive) data from clients, but don't have an IT admin to provide them with a backup solution
▪ Privacy-minded professionals who just want a local solution to back up all their data
[Warren] Is the BeeDrive coming to Malaysia?
[Jason] BeeDrive is set to launch on 7th June, offering two different product options with varying storage capacities: 1TB and 2TB.
Synology 2023 NAS Servers and shift to AMD Ryzen processors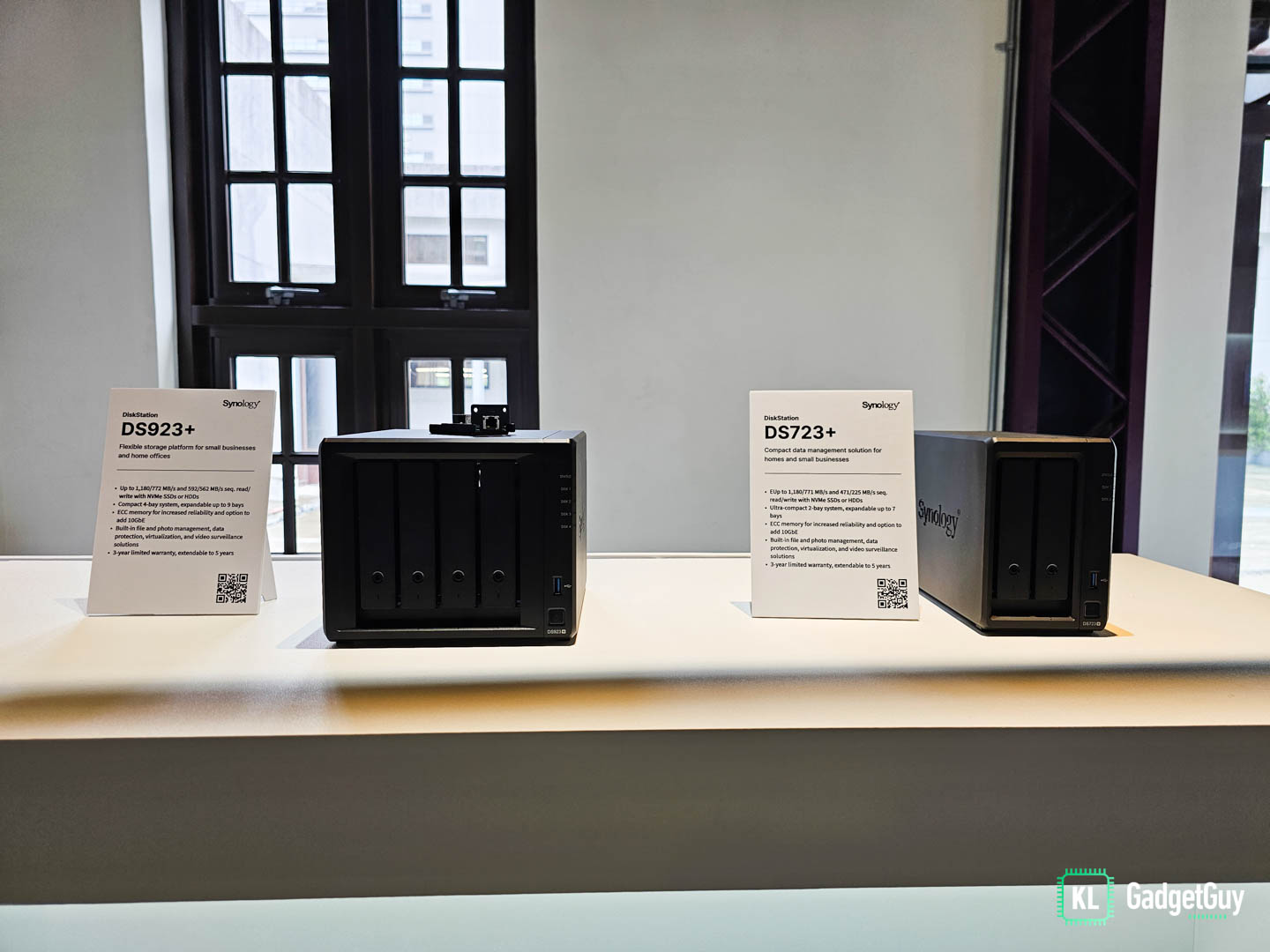 [Warren Let's talk about your new NAS servers, what is Synology offering to Prosumers this year?
[Jason] In 2023, we introduced several new Synology NAS models, including the DS723+, DS423+, DS223, and DS423. We are also excited to announce that more new NAS models will be launched in the near future. Stay tuned for further updates!
Warren: Why have you made the shift to AMD Ryzen processors from Intel? As our audiences have complained the lack of hardware video transcoding, what are your thoughts on this?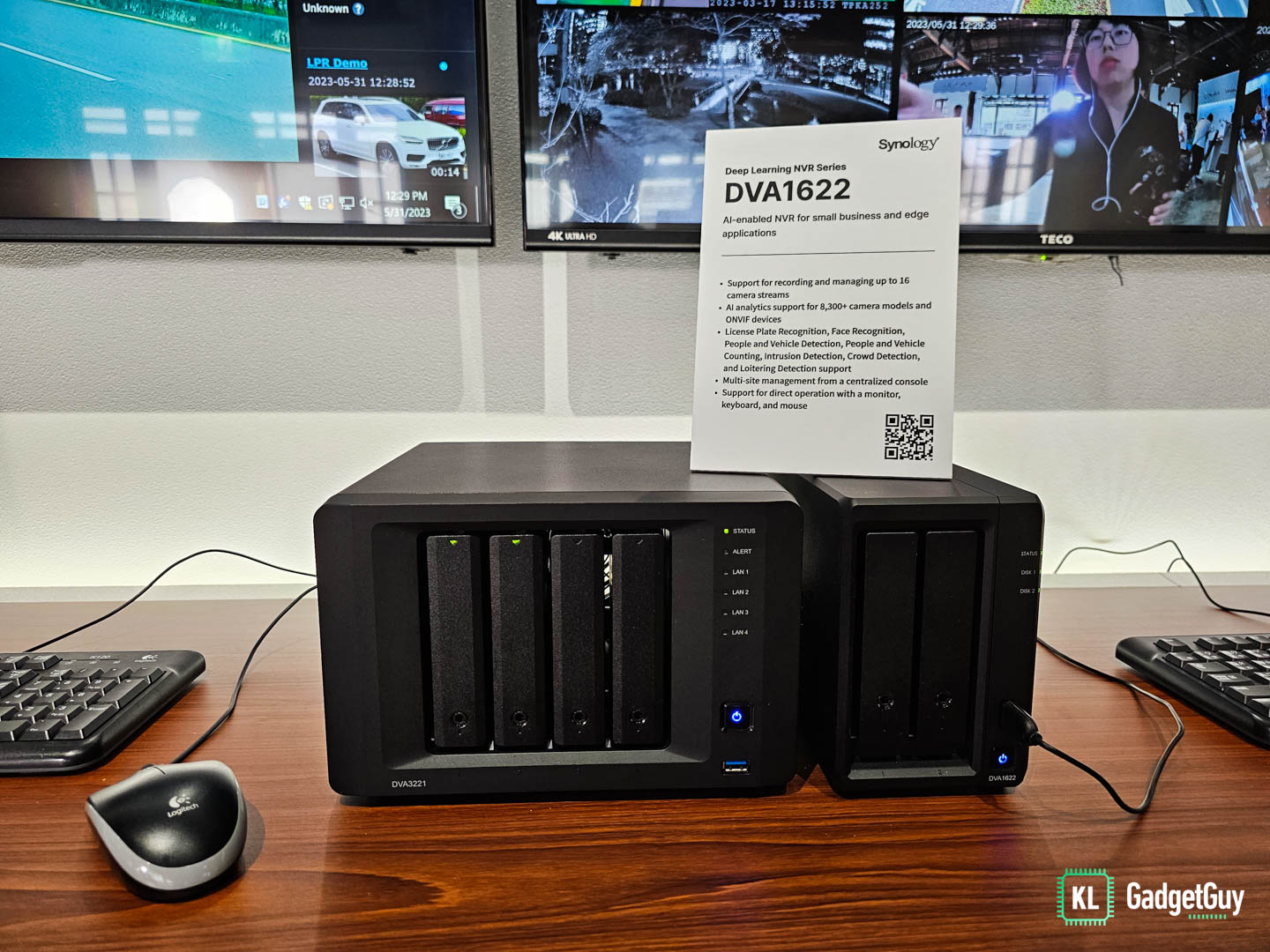 Jason:  Some products are using AMD Ryzen, but some we are still remain Intel as the CPU like DS423+.
We understand many consumers are concerned about transcoding. However, most high-resolution videos taken by mobile phones and DSLR/mirror-less cameras can now be natively played back on PC/mac systems, mobile phones, and smart TVs or STBs.
While the consumption of TV shows, movies, and other studio-produced content, the most common file types containing multi-channel audio tracks, has primarily migrated to streaming platforms.
Live transcoding of high-resolution videos is a very system-intensive process. On the prior generation of systems, transcoding of some video/audio codecs, file formats, and resolutions could be offloaded to the hardware media engine on the processor.
However, hardware-based transcoding has limitations with certain codecs, color depth, HDR content, and even subtitle support.
While transcoding still has its uses for media collectors, investing in a more modern and capable playback device that can play most files natively will provide the highest quality playback quality and consistency.
[Warren] Thanks for explaining, I'm sure these AMD Ryzen powered NAS servers are still great performers despite this, so what new features have you introduced to your Packages this time?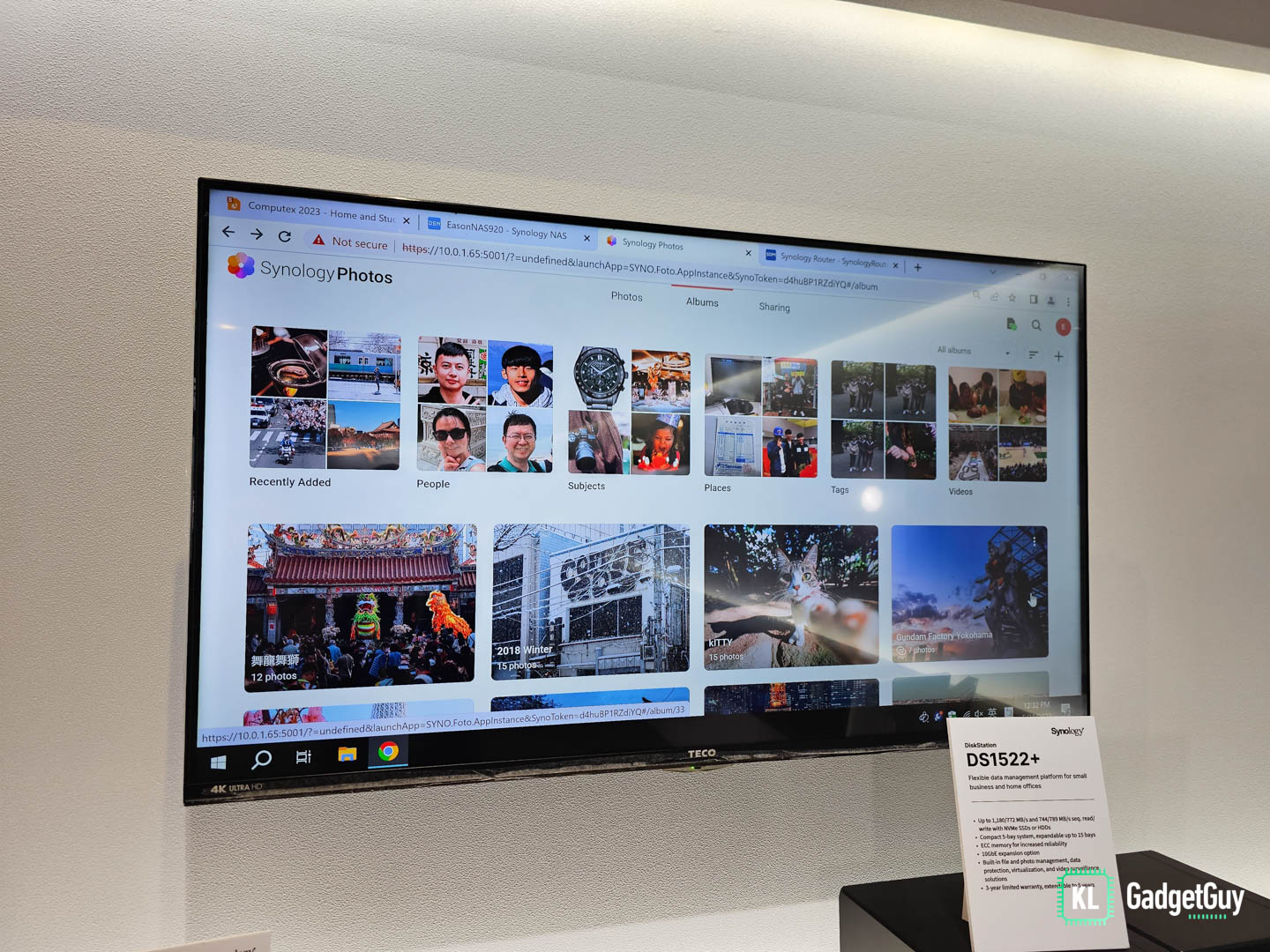 [Jason] With the launch of Synology DSM 7.2, there are several exciting updates to our Packages that further enhance the user experience, noteworthy ones include:
– Synology Drive: Block download, watermark
– MailPlus: Ai writer
– Active Backup for Business on Mac
– On-demand sync on Mac 
[Warren] This has been an exciting session getting to know your new NAS servers and Synology BeeDrive.
Before I conclude this interview, I want to ask one more question just for our readers, does Synology intend to release WiFI 6E or WiFI 7 routers in the future?
[Jason] We do not have a confirmed plan to launch Wi-Fi 6E or Wi-Fi 7 routers at the moment, but Synology will certainly keep watching the market demand and adjusting our plan accordingly.
This concludes our interview session with Jason Sin, Sales Manager for Synology Malaysia, do stay tuned to more updates from Synology by following their official Facebook page.