Looking to do some shopping for the Raya season? The Raya Bersama Shopee campaign offers you a bunch of deals to help you save some cash this festive period. 
The brand has introduced the Deals Near Me feature which helps you discover nearby offline merchants that use ShopeePay Vouchers – these business can be eateries, or services. All you need to do is purchase these vouchers on the Shopee App, and redeem them at your outlet of choice. 
The great thing about Deals Near Me is that you get discover cool new merchants that you may have overlooked otherwise!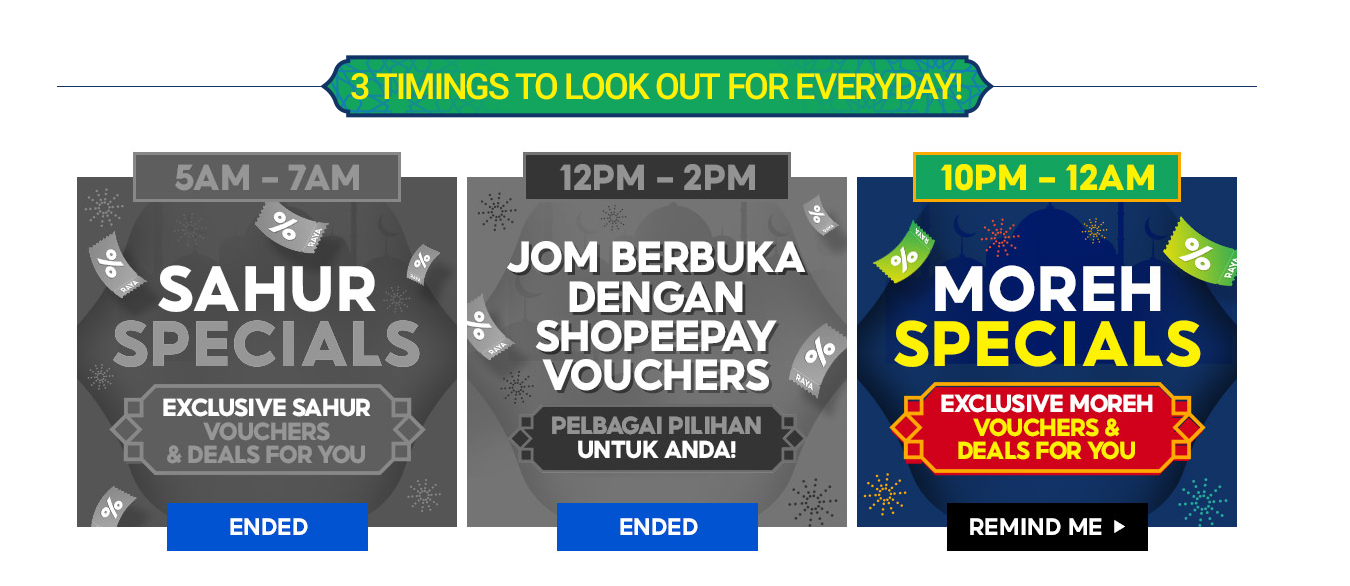 For more deals, stay tuned for special vouchers that are only available at certain times during the day – 5am, 12pm, and 10pm. These vouchers can be bought for as little as RM0.05 and can earn you up to RM8 cashback! 
As usual, you also get free shipping with no minimum spend, plus RM1 deals too during this Raya season. 
On top of that, mark your calendars for this 23 April, and 5 May, where you'll be able to take part in even more deals that can snag you 80% off home appliances, furniture, Hari Raya apparel, decorations, and more. 
The campaign runs from now until 14 May, so visit Shopee now to get your festive shopping sorted!