In its annual Surface event, Microsoft has unveiled the successor to its mobile computing products and while they look very much the same as their predecessors, customers can expect performance improvements on the new Surface Laptop 5 and Surface Pro 9.
To start off, the Surface Laptop 5 features a much-needed hardware upgrade to Intel's 12th Gen Core processors, available in two touchscreen sizes of 13.5-inches and 15-inches, it is now an Intel Evo certified laptop which Microsoft claims you can get up to 18 hours of typical usage on the 13.5-inch model and up to 17 hours on the 15-inch model.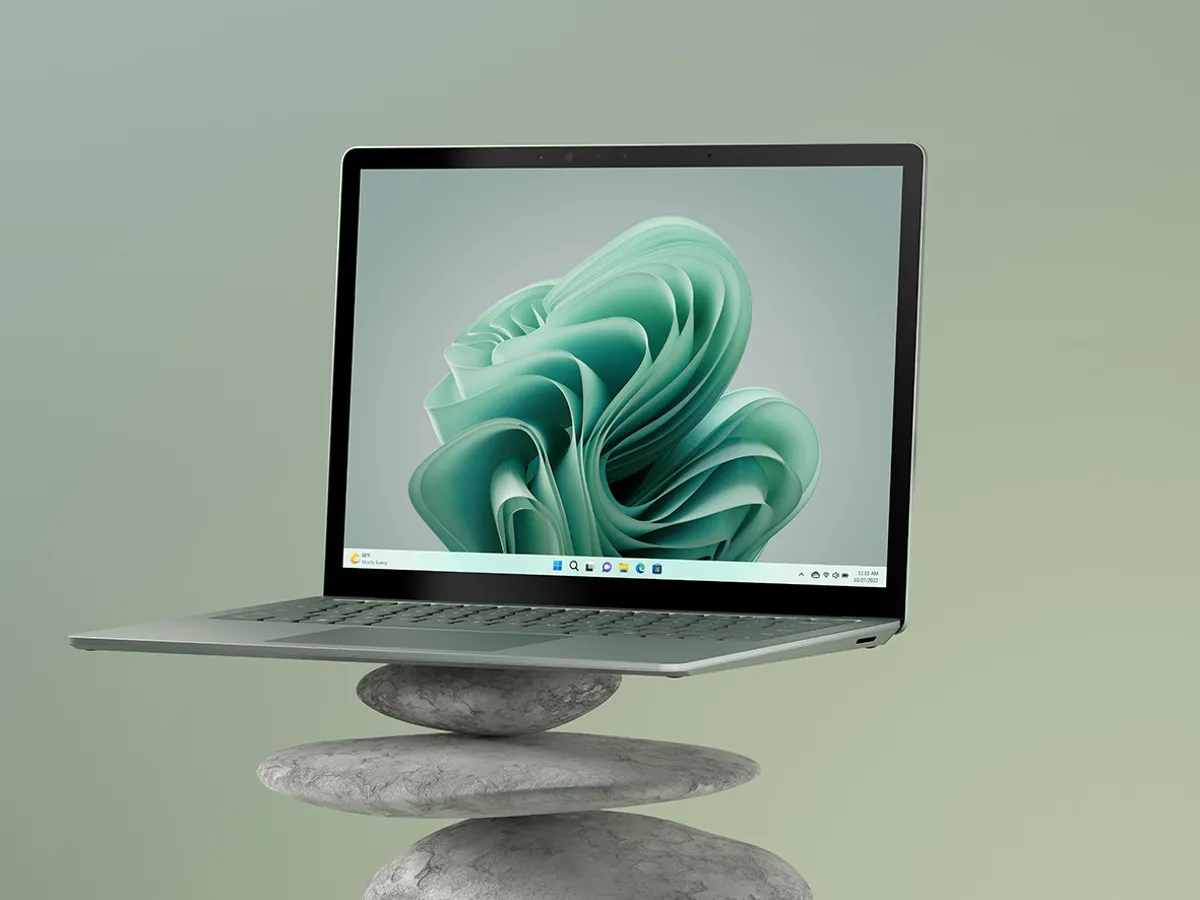 Unlike the Surface Laptop 4, you can no longer pick up an AMD processor option this time, the base storage configuration is now more reasonable as it starts with 8GB RAM and 256GB SSD for both screen sizes, customers can spec up to a Core i7 processor with 16GB RAM and 512GB SSD on the 13-inch model, while a higher 32GB RAM and 1TB SSD variant is only exclusive to the 15-inch model.
While the major changes are on the internals, the Surface Laptop 5's display is now brighter with a 1300:1 contrast ratio and now supports Dolby Vision IQ.
Interestingly, the 13.5-inch model's display is protected by two different glasses depending on the keyboard finish you choose, as the Alcantara keyboard finish model will be protected by Gorilla Glass 3 while the metal keyboard finish is protected by Gorilla Glass 5, the 15-inch model gets no Alcantara keyboard finish and hence is protected by Gorilla Glass 5 whichever model you pick up.
As for the Surface Pro 9, Microsoft has officially axed the Pro X by offering a 5G model in the lineup, where the non-cellular Surface Pro 9 will be powered by a 12th Gen Intel Core U series processor and the 5G model is powered by an ARM Microsoft SQ 3, which is a customized Qualcomm Snapdragon chip made for Microsoft.
All Surface Pro 9 models will come with a base storage configuration of 8GB RAM and 128GB SSD, with the Intel model using LPDDR5 RAM and the SQ3 model using LPDDR4x RAM, they feature the same 13-inch PixelSense Flow Display that refreshes at 120Hz and supports Dolby Vision IQ, a front facing camera that does 1080p video calls and a 10MP rear facing camera that records up to 4K videos.
Ports selection is slightly different between two models, though they feature two USB-C ports and one Surface Connect port as standard, the Intel model's USB-C port supports USB 4.0 and Thunderbolt 4, while the SQ3 model's USB-C port is limited to USB 3.2.
In terms of battery life, the Surface Pro 9 is claimed to have up to 15.5 hours of typical usage for the Intel model and up to 19 hours on the SQ3 model.
The Surface Laptop 5 and Surface Pro 9 both have a starting price of US$999, while the latter requires customers to purchase the keyboard cover and Microsoft Slim Pen 2 separately, which will ultimately cost more to own than the Surface Laptop 5.