Are you still fumbling cash in your wallet to pay for goods, and dread going to your nearby ATM because of long queues? It's about time to start a cashless journey with MBSB Bank, the M JOURNEY mobile app has been updated with DuitNow QR, a universal QR code payment network that is widely accepted by merchants in Malaysia, and you don't even need to own an expensive smartphone to get started.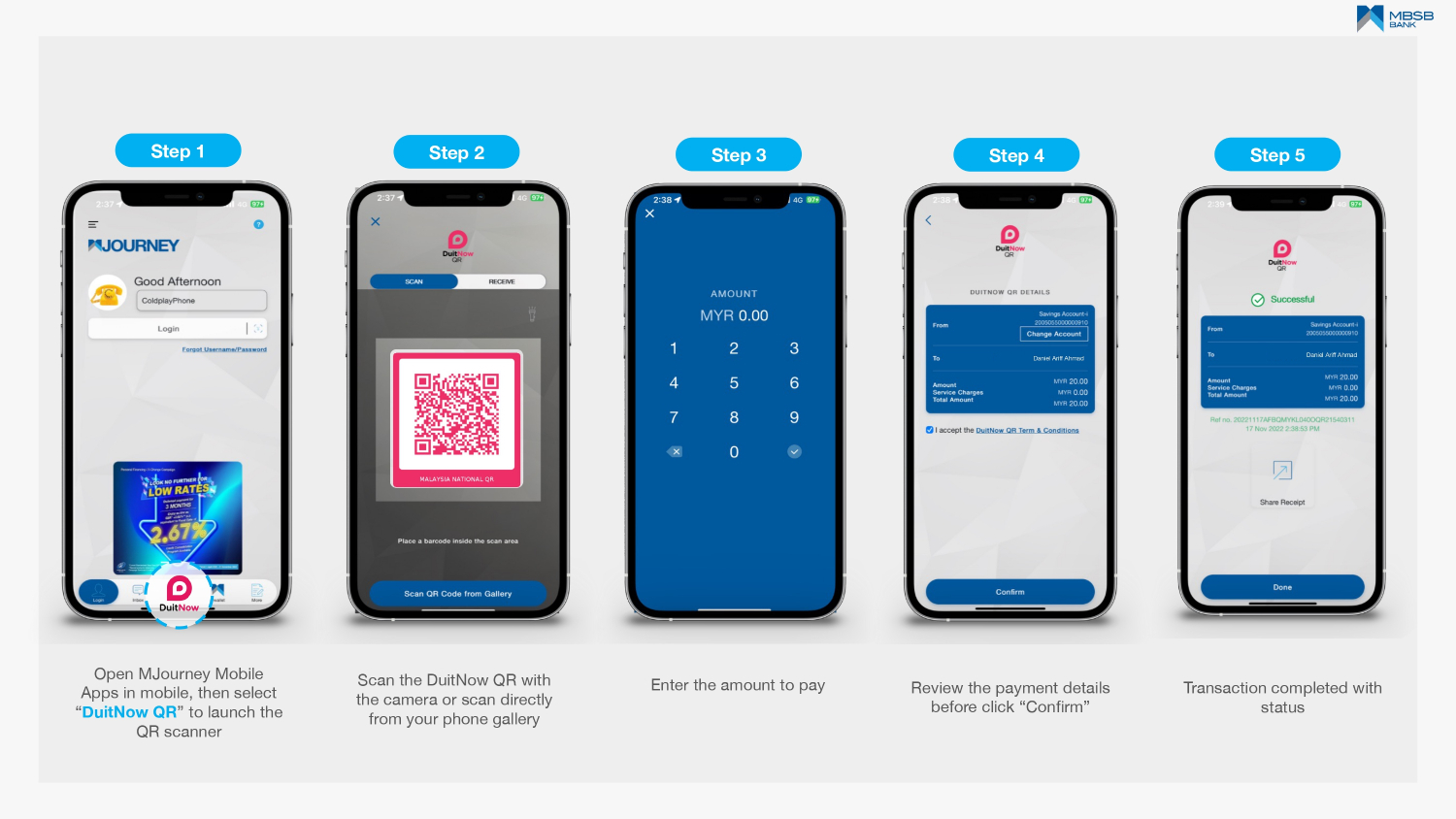 With DuitNow QR, there's no need to worry about installing multiple e-wallet apps on your smartphone, because the M JOURNEY mobile app automatically recognizes the merchant that you are about to make payment, which all you need to do is to look out for the familiar DuitNow QR code at the cashier, launch the M JOURNEY mobile app, select DuitNow QR, enter the amount to pay and boom! You have successfully paid for your goods and services, no need to worry about accidentally leaving your wallet at home.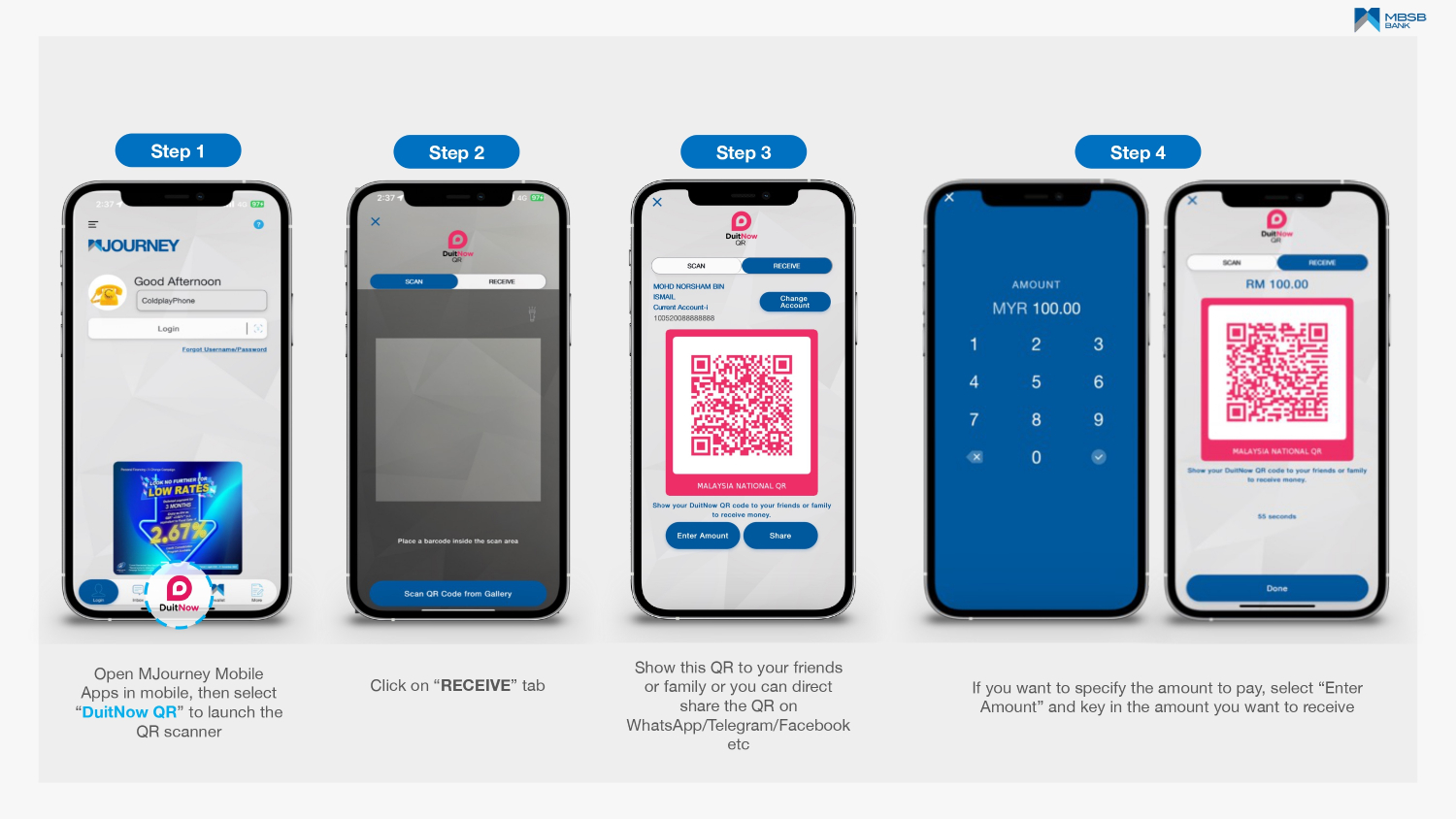 What about receiving money? No problem, simply tap on the Receive tab on the M JOURNEY mobile app and have your payee scan your DuitNow QR code, or save your unique DuitNow QR code and share it to your friends and family over messaging apps, there's no need to remember your bank account number and fumble with complex verification processes.
So, why start your cashless journey and save with MBSB Bank?
Well, unlike other banks, opening a savings account online to getting your debit card with MBSB Bank is an effortless process, there's no need to visit branches and everything can be done entirely online with the M JOURNEY mobile app.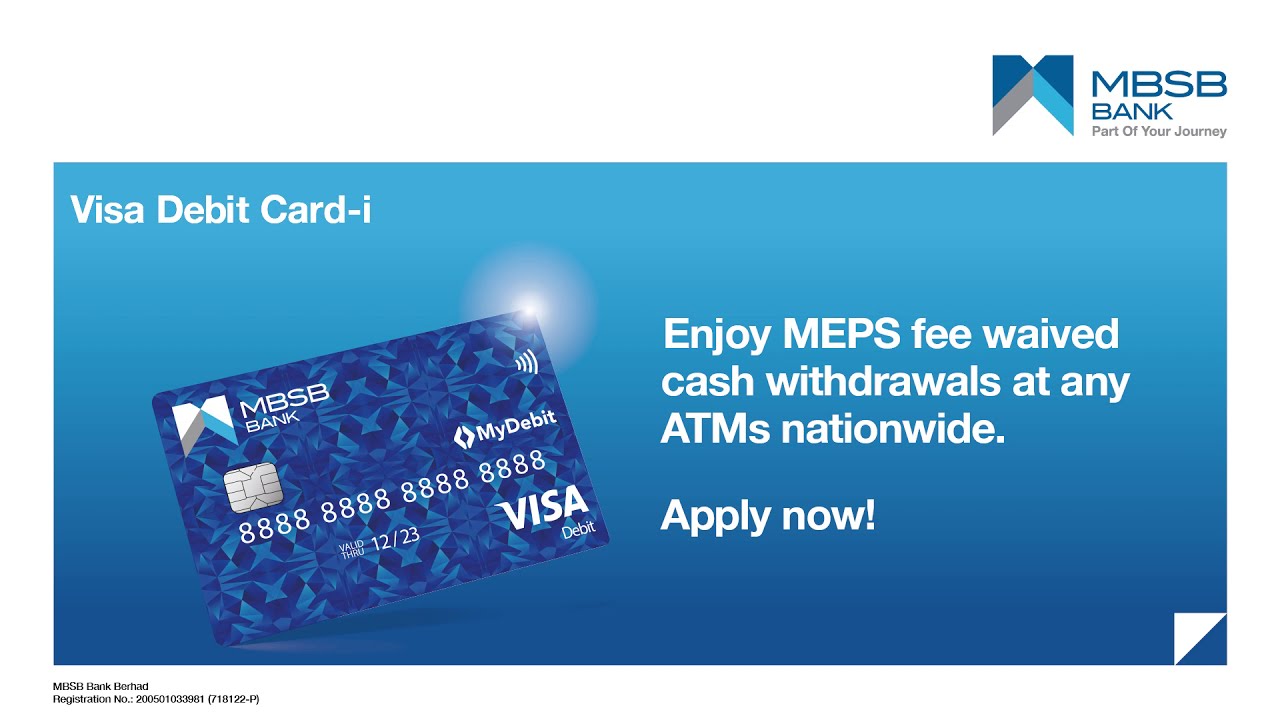 Also, there are times that you may still want to have some cash on hand, which is why MBSB Bank understands the convenience and lets you withdraw cash at other local banks' ATMs without imposing RM1 Interbank Cash Withdrawal fee.
With such convenience and DuitNow QR, you no longer have to worry about long queues at ATMs, as you can make payments with just your smartphone and withdraw cash at any available ATMs in Malaysia, there's no other banks that offers such a seamless personal banking experience.
To learn more how you can start your financial journey with MBSB Bank, visit MBSB Bank's website at www.mbsbbank.com or social media pages on Facebook and Instagram.