t's been more than half a year since the launch of MacBook Air M1 and once I've gotten my hands on it, I immediately switched from the previous Intel-based MacBook Air. 
Months later after the switch, is the new MacBook Air worth it? My answer is a solid yes.
No major changes in the display department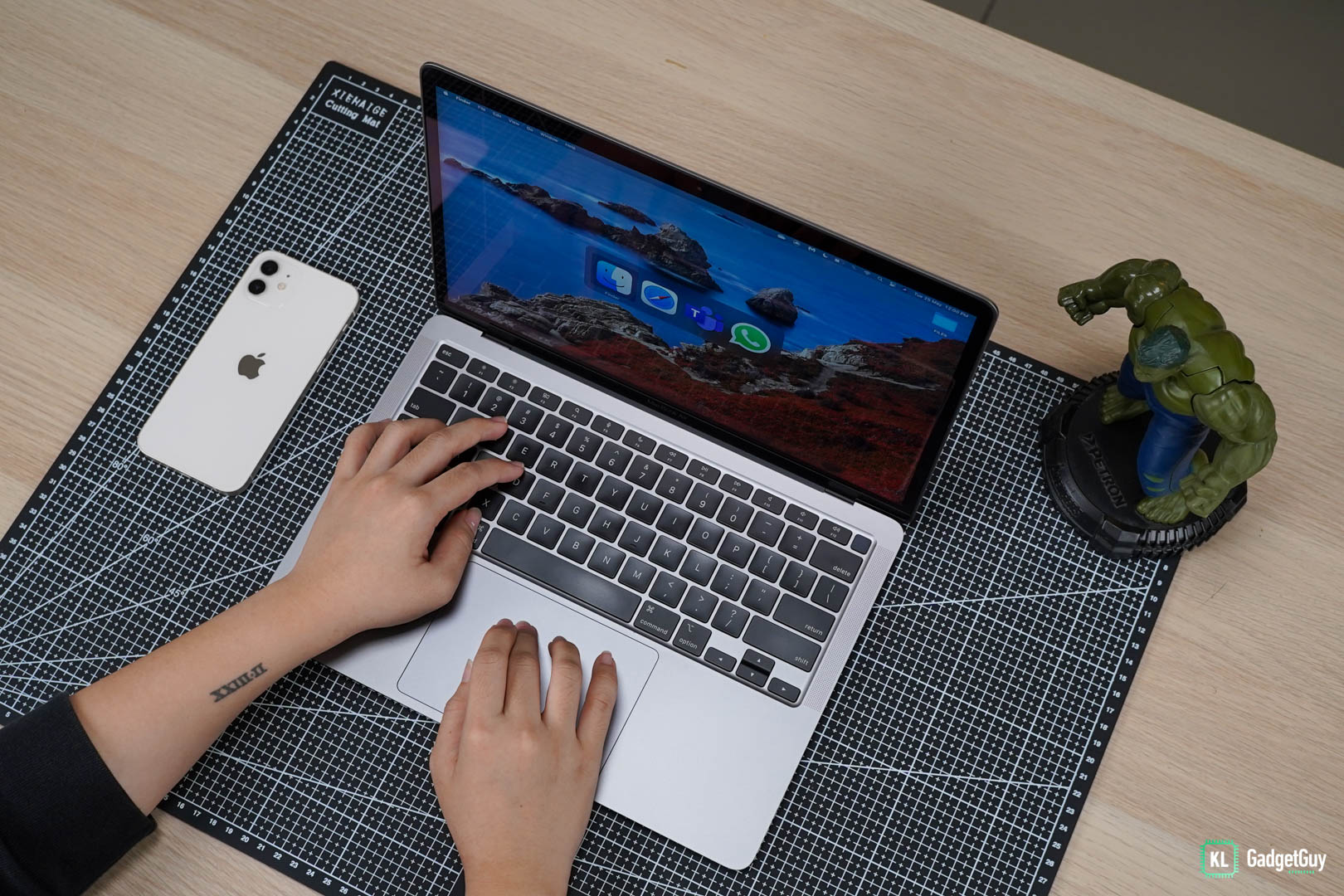 Appearance-wise, the new MacBook Air resembles the previous Intel-based model. You get the same exterior, same keyboard with scissor mechanism and Force Touch trackpad. 
However, you will notice that the function row have different icons — you'll see new icons to access Spotlight, Dictation and Do Not Disturb. The keyboard is familiar to me since I've been using the previous MacBook Air, and the trackpad and Touch ID are both responsive so navigation and unlocking your Mac and entering passwords can be done almost immediately.
This 13.3-inch laptop is only 1.29kg — slightly lighter than the 13-inch MacBook Pro.
Display, audio and webcam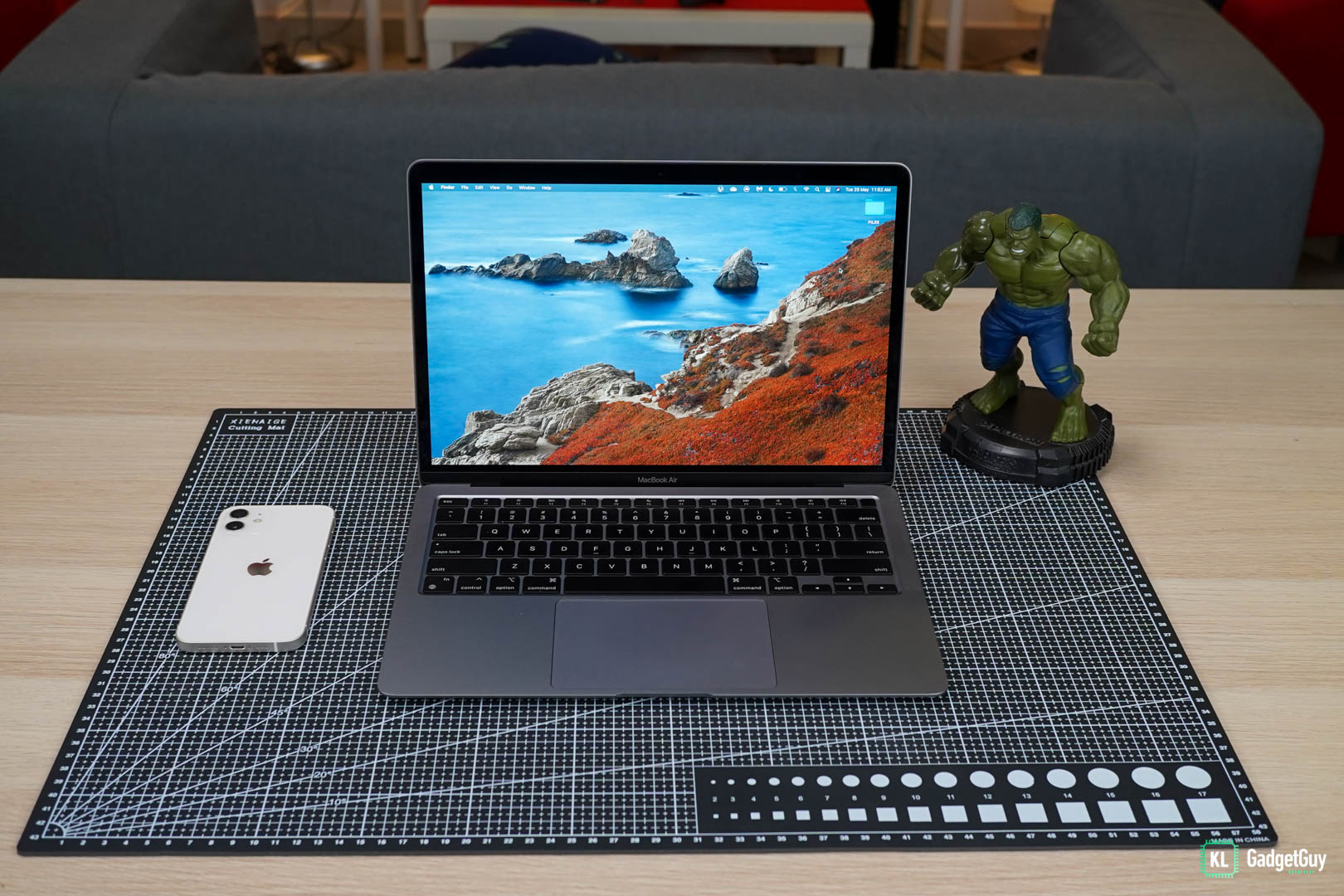 Screen-wise, the MacBook Air M1 has a wide-gamut display that supports P3 colour space. It's similar to the previous MacBook Air as it pushes 2560×1600 pixels and has 400 nits brightness; it may not be as bright as the new MacBook Pro, but it's no doubt a screen good enough for editing, gaming and video bingeing.
This laptop also come with pretty good built-in stereo speakers — audio has a wide soundstage and is balanced overall. With three built-in microphones, it's also not an issue if you choose to use the laptop's mic during voice and video calls. Heck, it's even better than some earbuds I've tried in the past.
You still get the same 720p FaceTime HD camera, but it's slightly better than the previous model thanks to real-time image processing. The noise level is reduced and image appears slightly brighter, but a 1080p webcam would've been ideal.
Three ports – that's all you're getting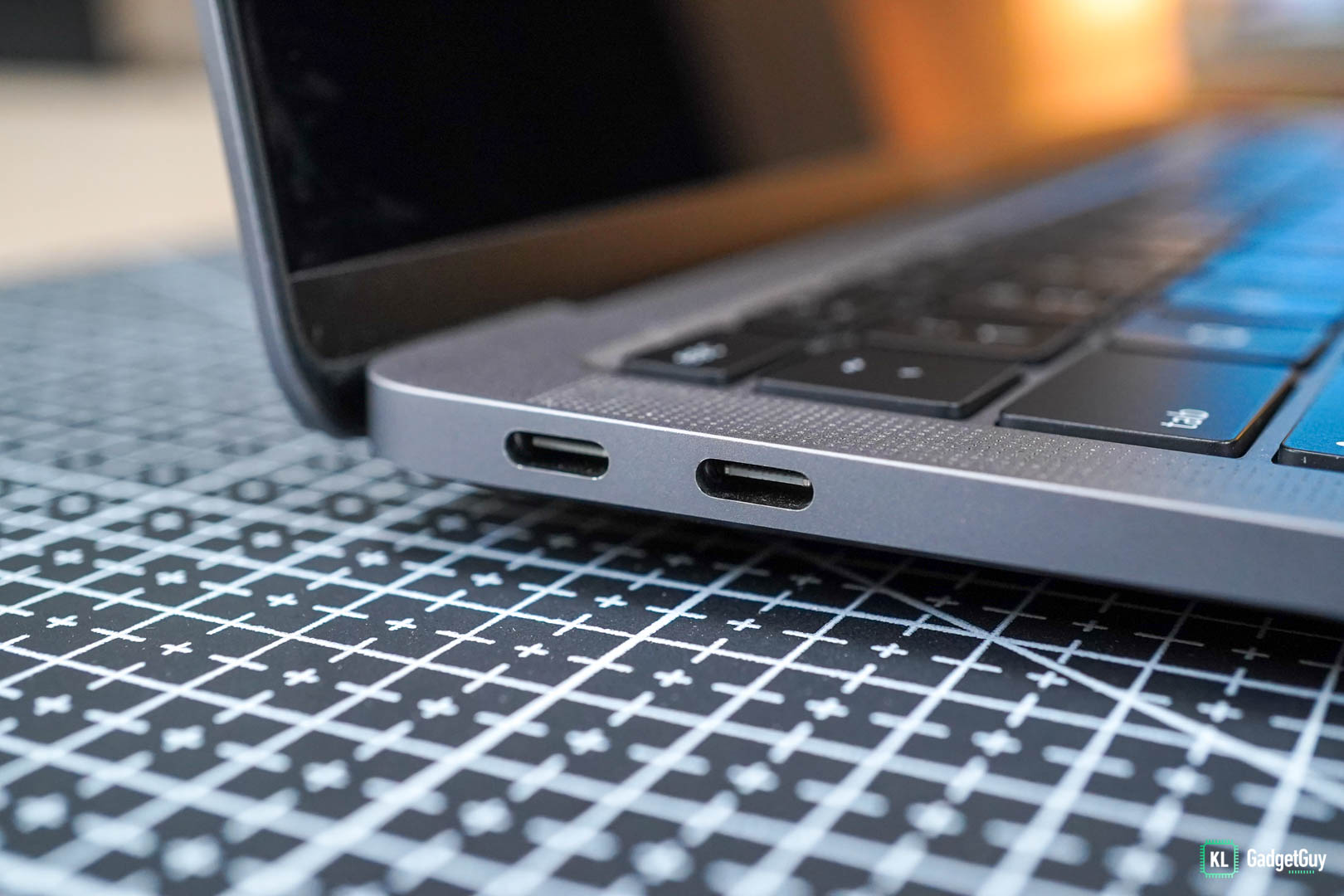 Here's something I initially disliked but have gotten used to — the I/O ports. With only two Thunderbolt/USB 4 ports, I'll have to rely on a dongle for USB-A devices. It's a good thing that Apple still keeps the 3.5mm headphone jack located on the right side of the laptop, and it's one of the things that I hope Apple will never remove.
It's. A. Beast.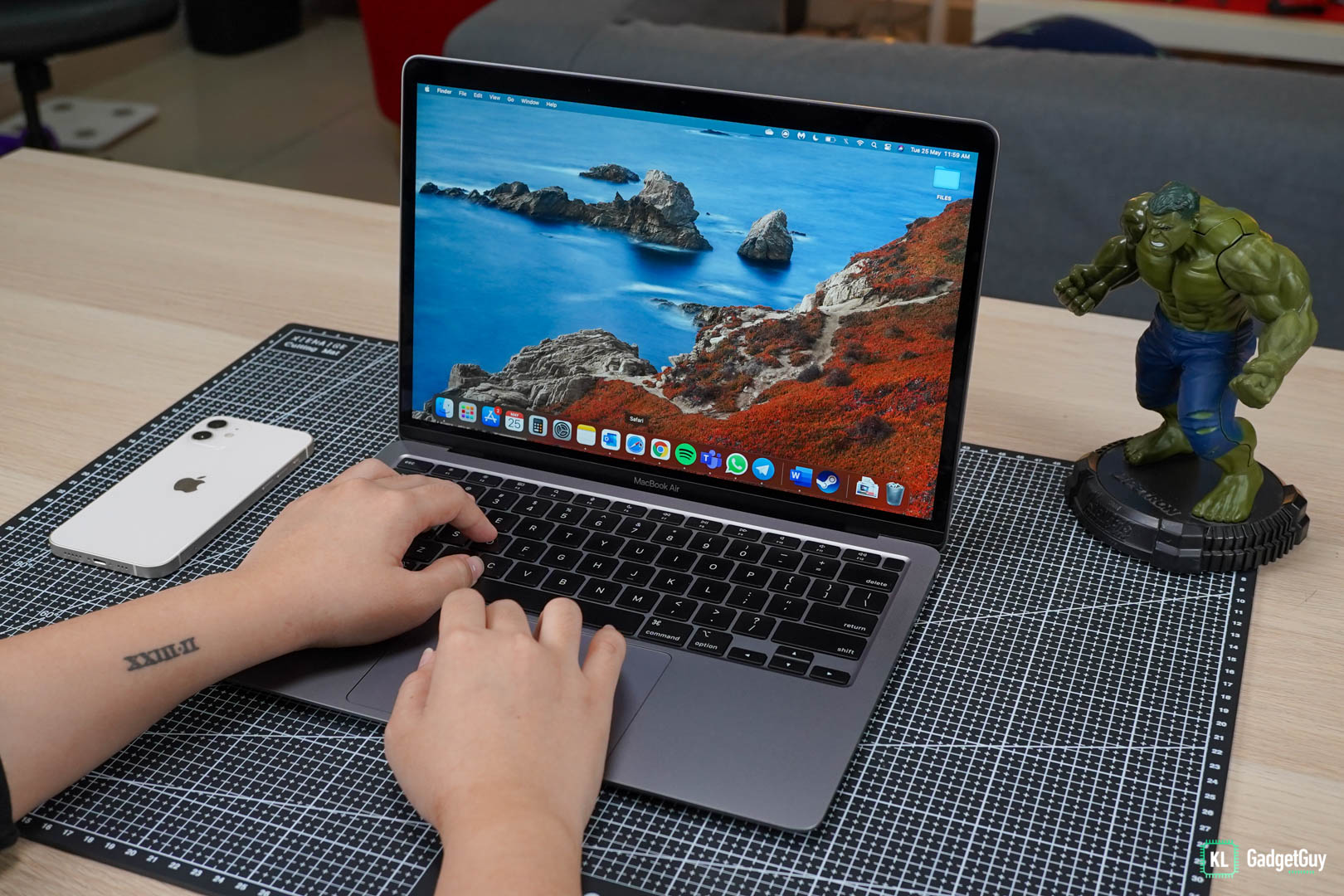 Now, the most important aspect — performance. I have no regrets switching from the older MacBook Air to this one because it's much faster and lasts longer. All its native apps run faster as compared to the Intel-based MacBook Air, but apps that needed Rosetta 2 to translate is slower by narrow margin. Running multiple apps like Photoshop, Lightroom and Safari with multiple tabs on didn't slow down the MacBook's speed either — I'm currently using the 16GB + 1TB storage configuration, so I can't speak for models with lesser storage.
I will however suggest against installing iOS and iPadOS apps even though they're now available on Mac. There are still many improvements to be made, so unless you're looking forward to experiencing messy layouts and buggy apps, it's best to just stick to your iPhone and iPad.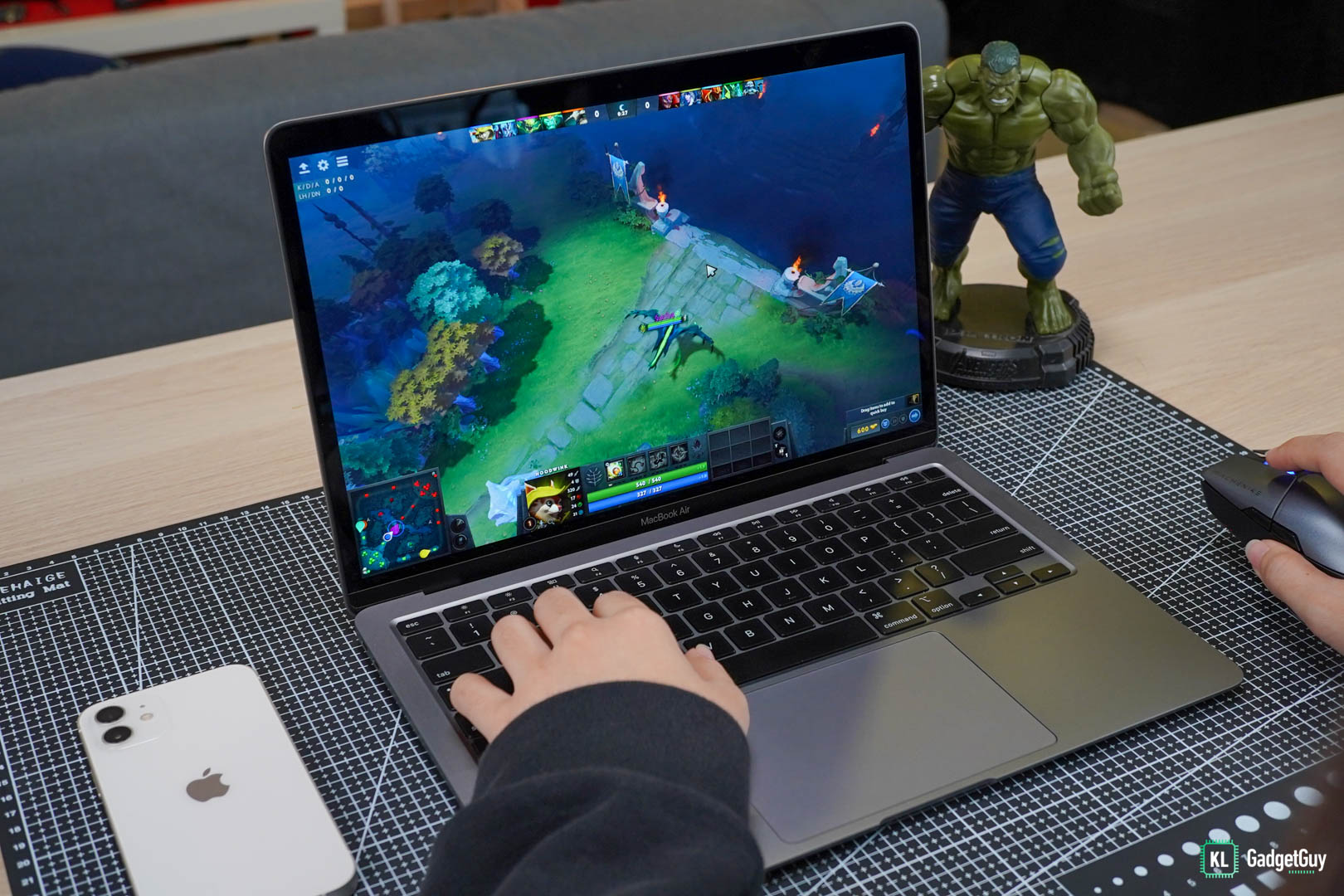 I've even tried playing Dota 2 on both the MacBook Air laptops. Gaming is smoother on the new MacBook as it throttles less, and it doesn't overheats as quickly. Speaking of which, the new MacBook is a quiet beast thanks to its fan-less design. Despite that, it is usually cool as a cucumber; it only warms up when I'm gaming.
It's not bad, but it's not amazing either
Battery life is slightly improved, but sadly, it's not the 18 hours Apple promised. The MacBook Air can usually cover a whole day's worth of work and a bit more which is around 11 to 13 hours. It's good enough, but those who prefer a longer battery life may want to consider the MacBook Pro instead. Even with a 30W adapter, you will need over two hours to get it to a full charge.
Verdict: It's time to switch to the MacBook Air M1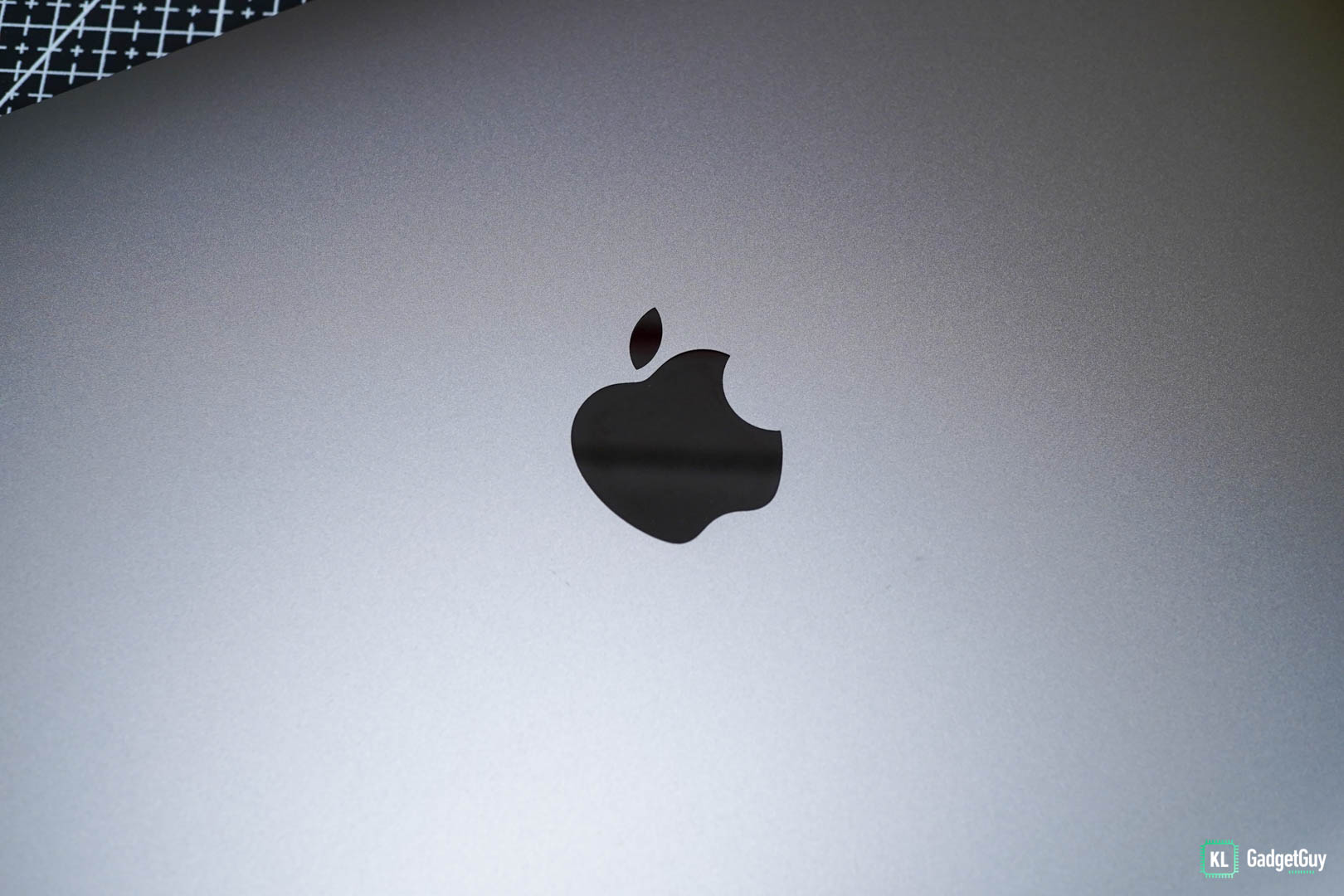 The MacBook Air isn't cheap; that's a known fact. However, it is the cheapest MacBook you can get and it offers powerful performance that surpasses many Intel-powered laptops. 
If you're wondering whether it's worth to switch from older MacBook Air models to this new M1-powered beast, my answer is go for it and don't look back, because I didn't and I'm loving it.
The Good
Bright display
Balanced audio
Good mic quality
Fast performance
Lightweight
Super quiet
The Not So Good
720p webcam
Running iOS and iPadOS apps on Mac isn't ideal