Hordes of techies like myself cried of anguish last year when we learned that COMPUTEX was officially cancelled; a year on however, the world's largest tech expo was finally able take place – albeit through the interwebz. 
As usual, the six-day affair saw big brands unveil all sorts of exciting products and innovations – so here's a roundup of some of the more eye-catching ones.  
AMD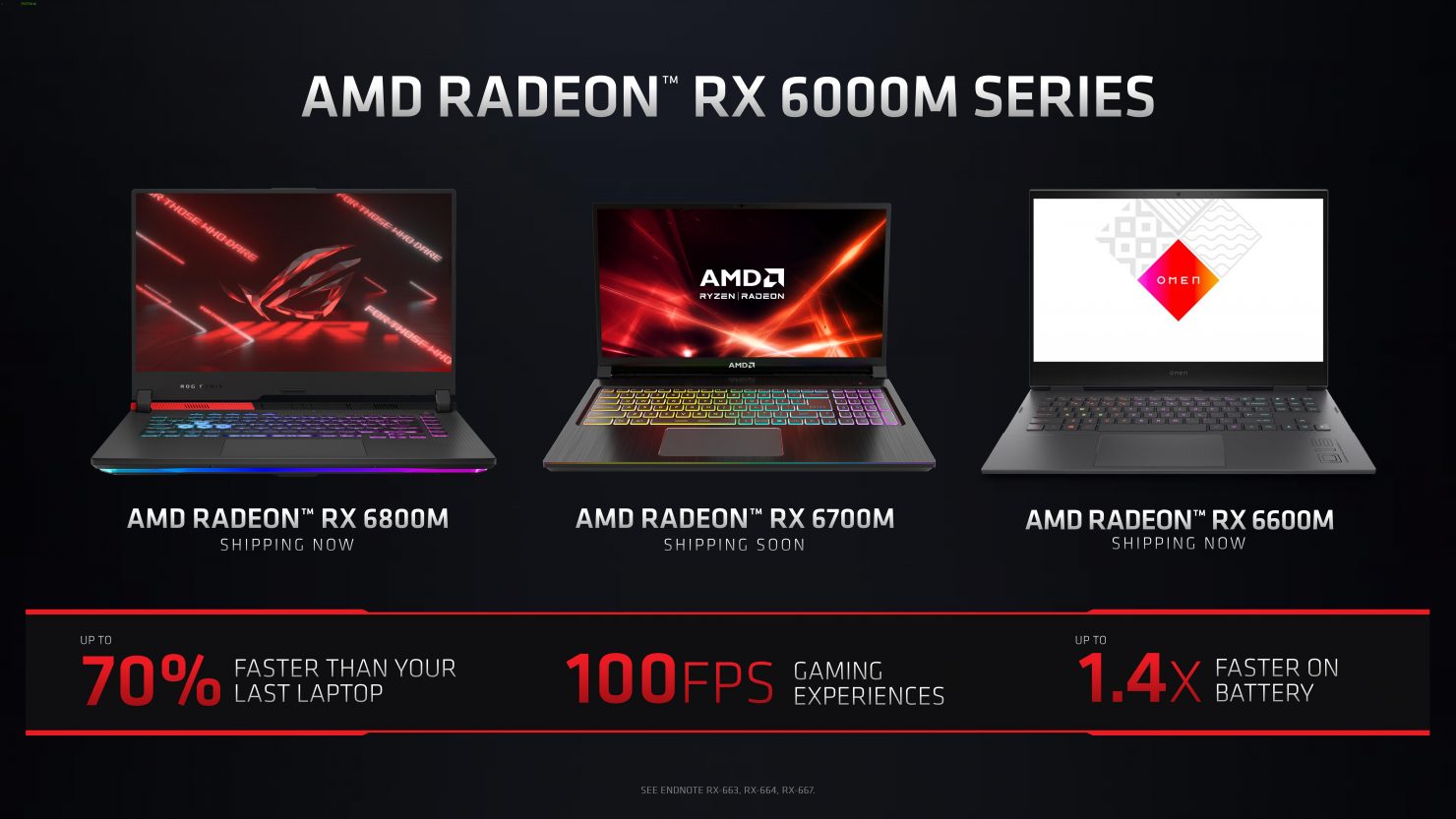 Team Red announced new graphics cards for laptops in the form of the the Radeon RX 6800M, 6700M, and 6600M. They're are built on the brand's new RDNA 2 architecture, and AMD claims that it offers at least 1.5x higher performance compared to the older RDNA architecture. 
On top of that, being mobile cards, the new GPUs also offer 43% lower power consumption too. With the help AMD FidelityFX Super Resolution, these cards can offer more performance thanks to improved spatial upscaling in games that support the feature. 
Besides that, AMD also announced two new CPUs by way of the Ryzen 5 5600G, and the Ryzen 7 5700G. Both chips are built with RDNA 2 graphics cores, and Zen 3 CPU cores – which should allow it to run AAA games well. 
NVIDIA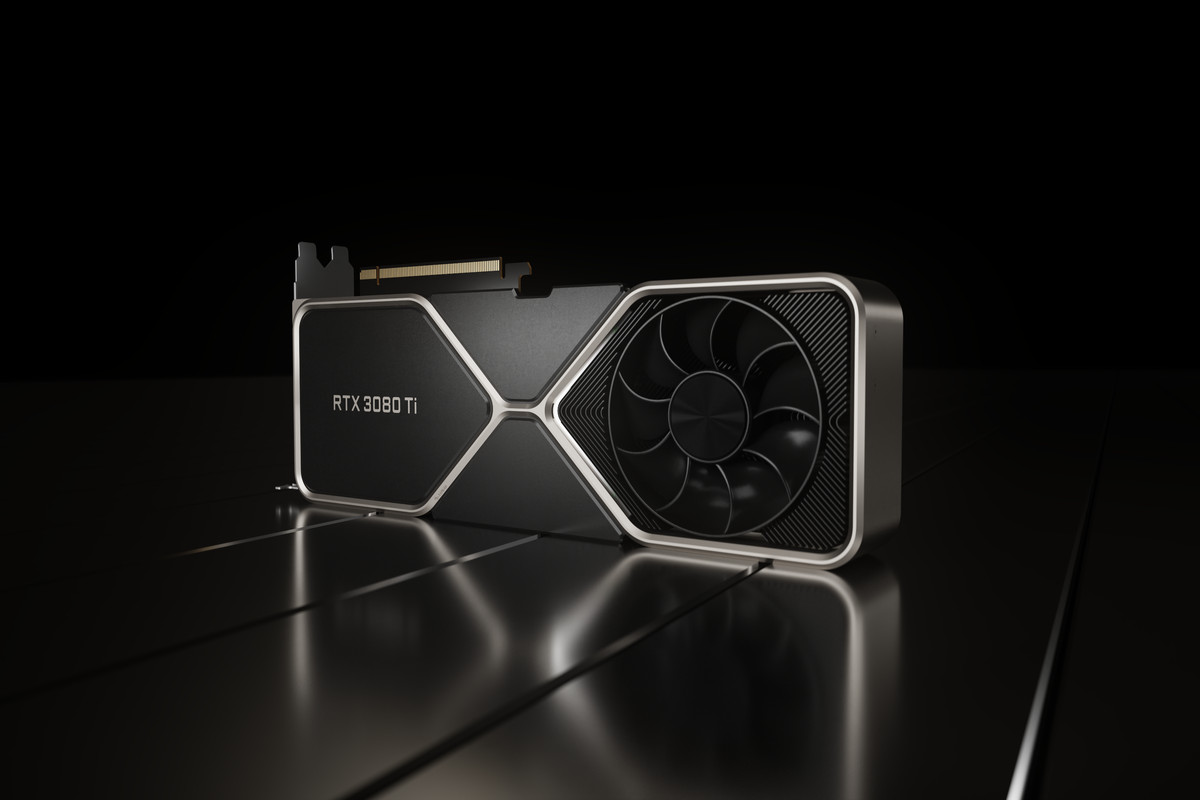 Team Green took to the COMPUTEX stage to unveil two new GPUs as well – the GeForce RTX 3070 Ti and the RTX 3080 Ti. Their introduction comes as the crypto market sees one of its largest dips to date, which is likely to deter miners and scalper from hoarding the newly-launched cards. 
That's good news for gamers because now there's at least a sliver of hope that stock will be somewhat readily available, but the issue of silicon shortages is still hampering production numbers. 
The RTX 3070 Ti is priced at $599 (about RM2,427) while the RTX 3080 Ti will cost $1,199 (about RM4,949). The former will arrive this June 10 and the latter will be available this June 3.  
If you manage to snag yourself one of these cards, you can expect performance boosts in the ray tracing department, and at least 1.5x improved generational performance.  
Intel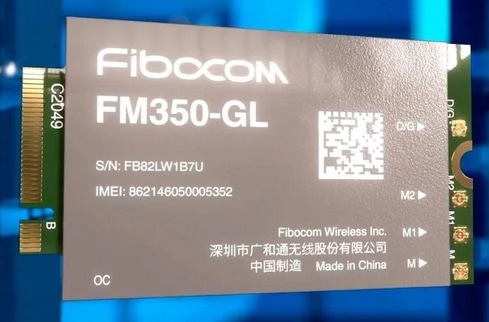 Team Blue is looking ahead in the communications department instead with the introduction of the Intel 5G 5000 chip that will allow Windows laptops to get 5G connectivity. It comes in the M.2 form and will arrive later this year in partner branded devices like Acer, ASUS, and HP. 
More expectedly, Intel is also launching two new CPUs – the Intel Core i5-1155G7 and the Core i7-11995G7 for mobile platforms will come with Intel Xe graphics, and will be available in 60 laptops by the end of this year. 
Alienware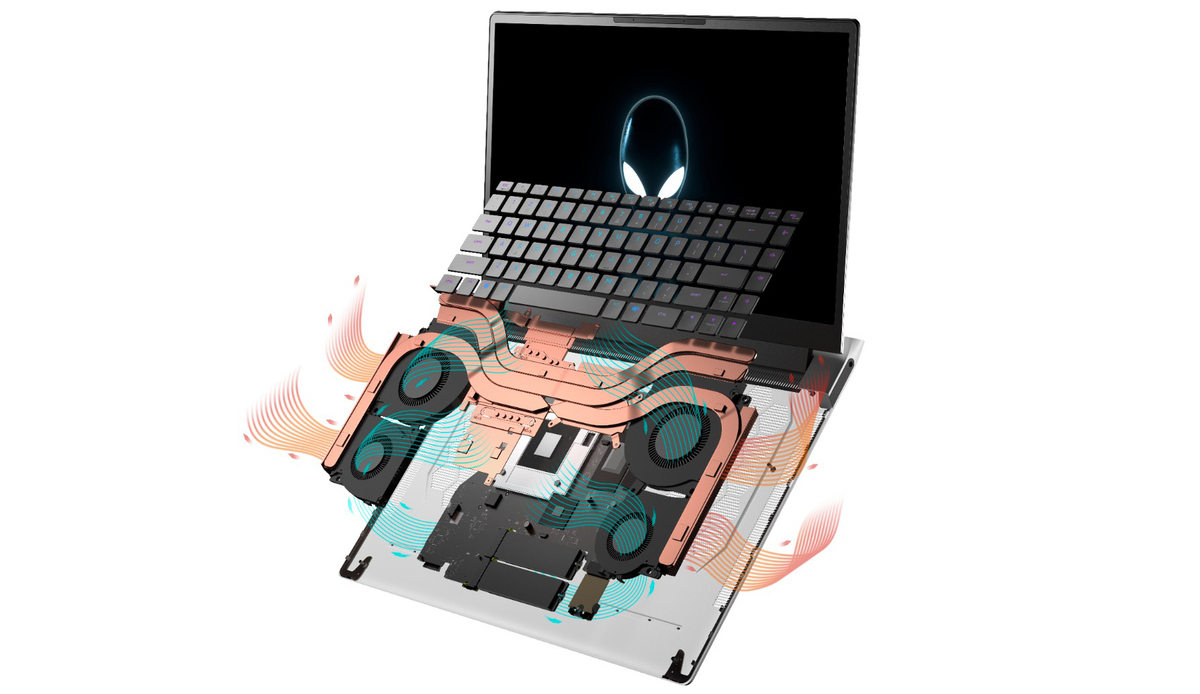 Dell's gaming division has been putting a lot of brain power in fixing two common problems when it comes to gaming laptops – size and cooling. Element 31 is Alienware's solution and it's a liquid cooling solution that uses gallium liquid metal to dissipate heat.  
Unlike regular liquid metal products, Element 31 does not conduct electricity as well. Dell claims that Element 31 can yield a 7.5-degree improvement in thermal performance compared to regular thermal grease. 
This means a lesser need for larger chassis and fans to dissipate heat, allowing for thinner laptop – and to put theory into practice are the upcoming Alienware x15 and x17 laptops that will be arriving this June 15. 
These are some of the more interesting unveilings during this year's COMPUTEX expo – the common theme here of course is the need to improve gaming performance; and this comes at a time where consumers are starved of affordable components thanks to the surge in crypto mining.  
We're definitely excited to try out some of these new products in the near future, so keep an out on our website as we bring you our latest reviews when we get our hands on them.