Achieving your greatest creative work shouldn't be limited by your computer's performance, as every second of rendering time saved can be potentially translated into cost savings and more impressive work for your studio and clients.  
All you need is the HP Z2 G8 Tower workstation with powerful AMD Radeon™ PRO graphics go get started, this is a workstation that's ready to take your next creative project to greater heights with its ability to customize to what you need.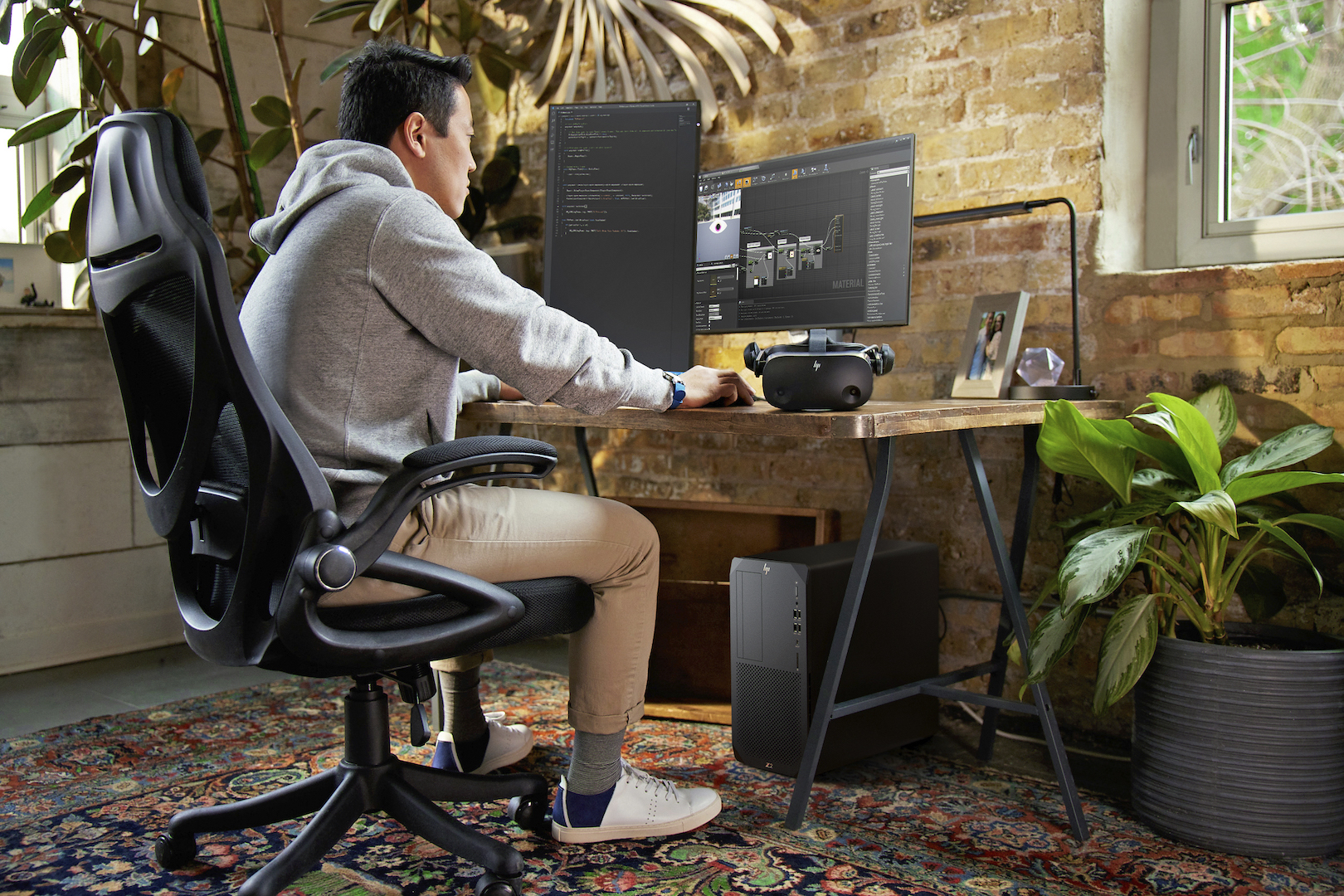 Equipped with the AMD Radeon™ PRO W5700 workstation graphics with 8GB GDDR6 memory, the HP Z2 G8 Tower workstation is capable of seamlessly render, design and multitask on intensive graphics, 3D renders, 3D CAD mockups or 3D animations at breakneck speeds, this is usually unachievable with typical gaming graphics, and it achieves that performance with an efficient power consumption of 113W on full load, while in idle the GPU will only consume a mere 37W, this is all thanks to the AMD RDNA architecture and the 7nm FinFET process. 
The HP Z2 G8 Tower workstation is also ready for next generation graphics as it supports the PCIe Gen 4 standard, so no matter how complex your workflow gets, it is next-gen graphics upgrade ready so that your creative workflow will never need to slow down.
In addition, the HP Z2 G8 Tower workstation features a tool-less design that gives you easy access to the device's components and upgrade slots, so you don't even need to spend time fiddling with screws when you need to upgrade your device.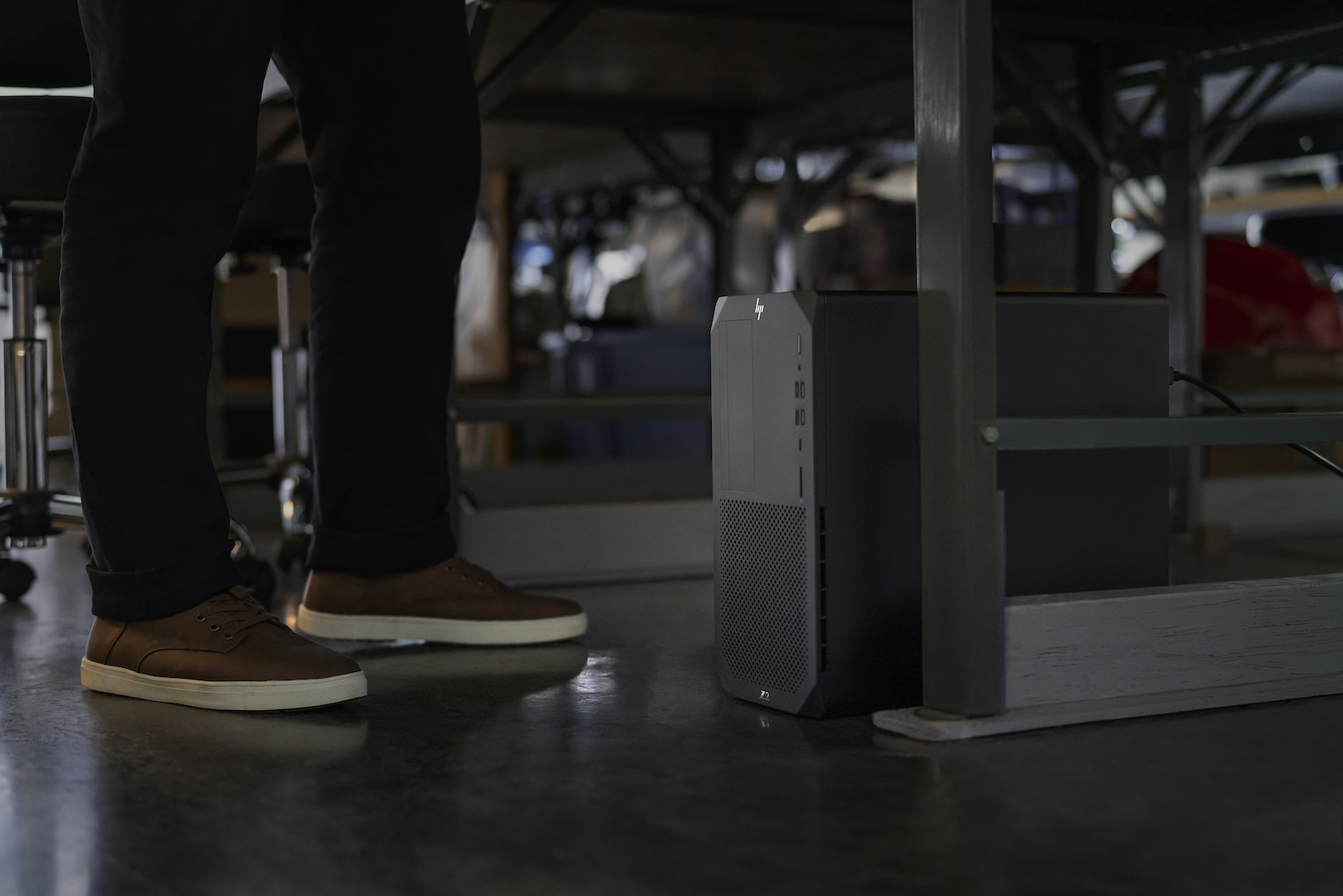 In terms of expansion, the HP Z2 G8 Tower workstation can be equipped with up to a staggering 128GB of DDR4 memory running at 3200MHz, while three hard drive bays and two M.2 slots with PCIe Gen 4 speeds allow you to expand storage up to 28TB. 
Configurable with Windows 10 Pro or Linux operating systems, the HP Z2 G8 Tower workstation gives creative users the required flexibility on their preferred operating system of choice. 
Depending on your usage, the HP Z2 G8 Tower workstation can be configured to include a large array of I/O ports should you require more connectivity, while the generous inputs of the AMD Radeon™ PRO W5700 makes this the perfect machine for VR content creation and push the limits of content creation.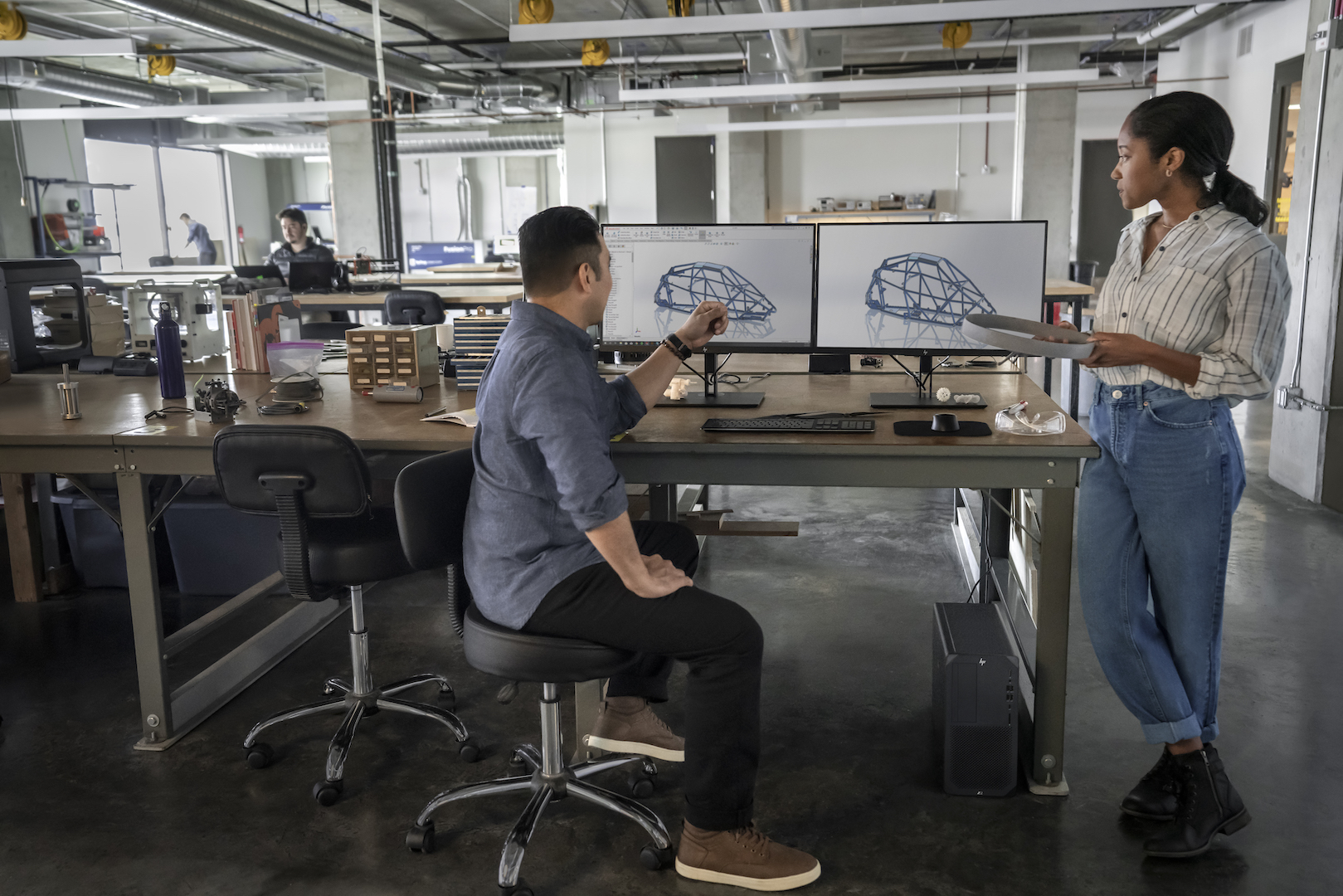 With today's hybrid working environment, there's no need to worry if you can't access to the HP Z2 G8 Tower all thanks to the HP Zcentral Remote Boost, which you can depend on to access the workstation from anywhere and on almost any device, instantly granting you to the workstation's power while allowing you to seamlessly collaborate with dispersed teams on 3D models, BIM projects and more. 
The HP ZCentral Remote Boost also ensures an encrypted connection with your co-workers, as it merely transfer pixels over the connection, you can be rest assured that whatever you do on your workstation remains on your workstation. 
With thoughtful and future proof features, the HP Z2 G8 Tower workstation with AMD Radeon™ PRO  graphics is a guaranteed investment which you can depend on to deliver exceptional creative work, the HP Z2 G8 Tower workstation also retails at a great value from RM5,428, so get started and fuel up your creative workflow now by checking it out at HP's online store.
This article is brought to you by HP Malaysia and AMD