Samsung did a great job with the Galaxy Buds Pro early this year, it is the company's first earbuds that convinced me that they can finally make good audio gear worthy of the Sound by AKG branding, and more recently, the Galaxy Buds 2 has spoiled my ears with significant improvements over their regular Buds and I can tell you that they are worth auditioning.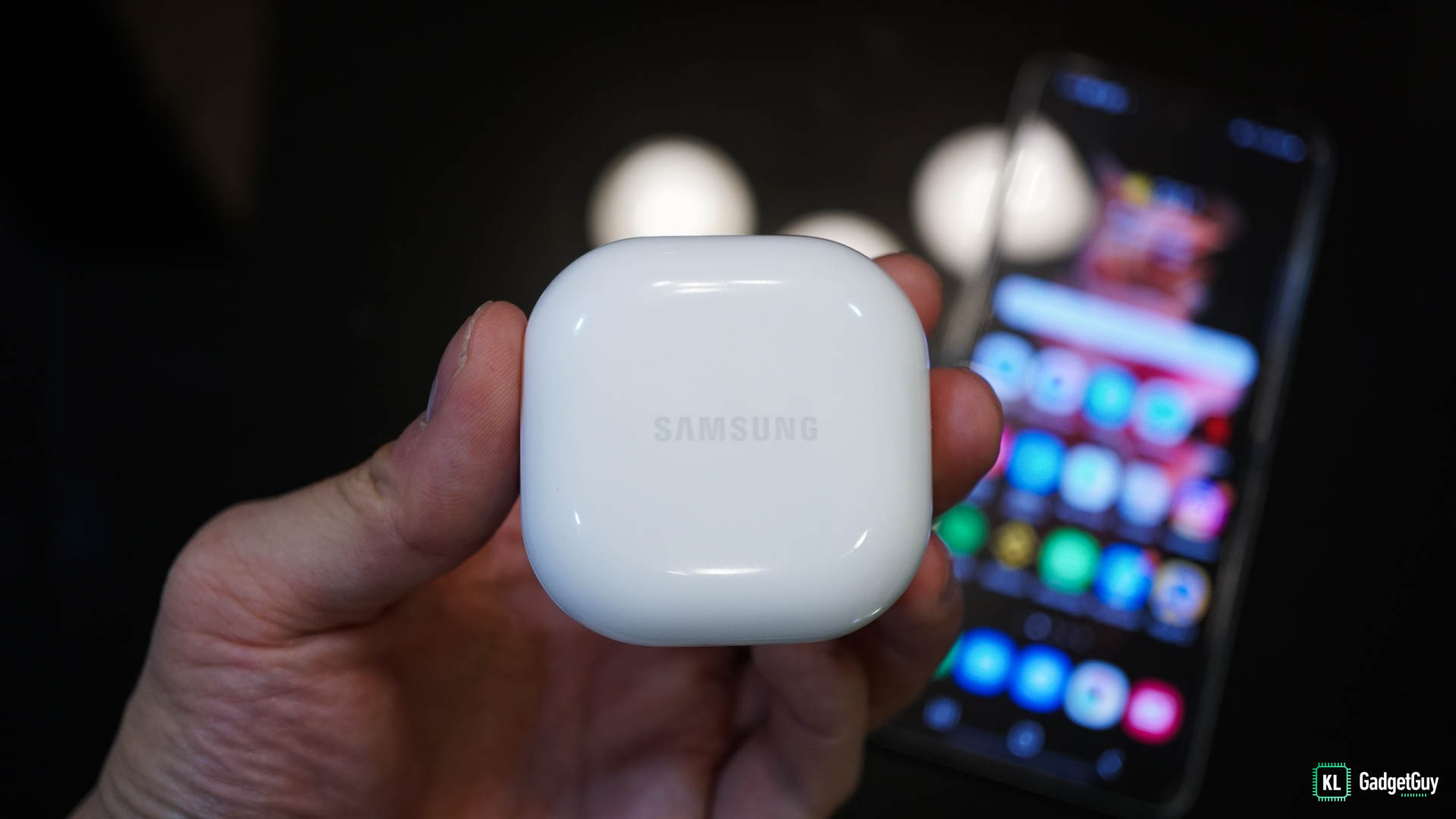 The Buds 2 features a compact and minimalist construction that looks pretty unique, it comes in a new charging case that looks similar to the Galaxy Buds Pro's and supports wireless charging, Samsung has even done a nice paint job inside the case that matches the colors of your earbuds.
Unlike the Galaxy Buds Pro, the Buds 2 and its charging case has a glossy finish which can get scratched over time if not well protected, while thankfully regardless of any color options you choose, the charging case comes in white so that you see less smudges on it.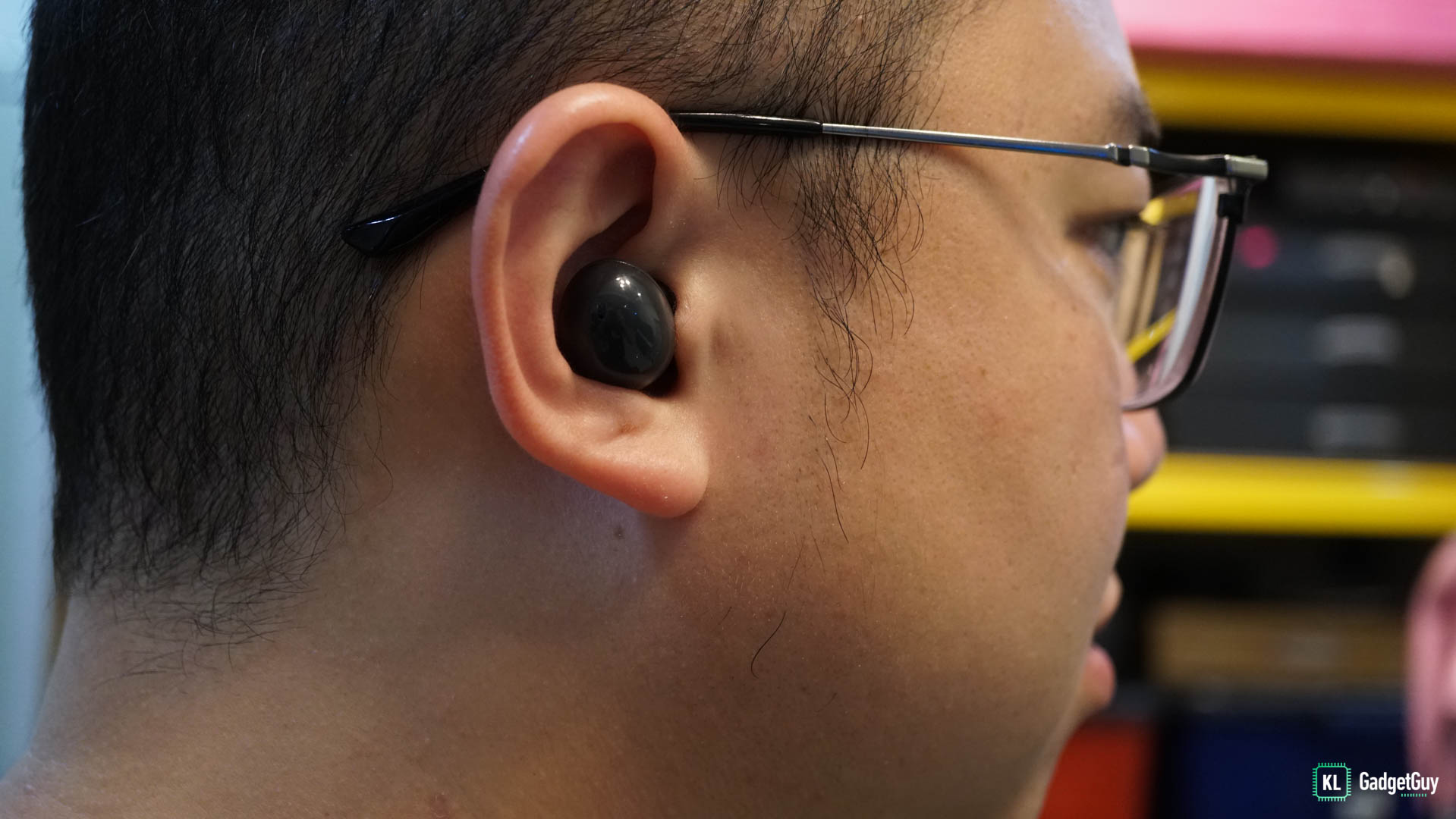 In terms of comfort and fit, the Buds 2 will fit my ears properly and it is small enough that it doesn't stick out of your ear like some others, Samsung offers two additional silicone ear tips in the box and they are pretty easy to swap out, they offer good seal for my ears and there's very minimal sound bleeding that thankfully isn't going to annoy someone sitting next to you if you turn up the volume.
The Buds 2 uses a capacitive surface for playback controls and they work pretty well, I'm particularly glad that it prevents accidental touches when I remove one of them from my ears, as most wireless earbuds would have skipped music tracks or activate your phone's voice assistant as you remove them in the process, though the Buds 2 sadly doesn't have ear detection that automatically pauses and play music like the Buds Pro.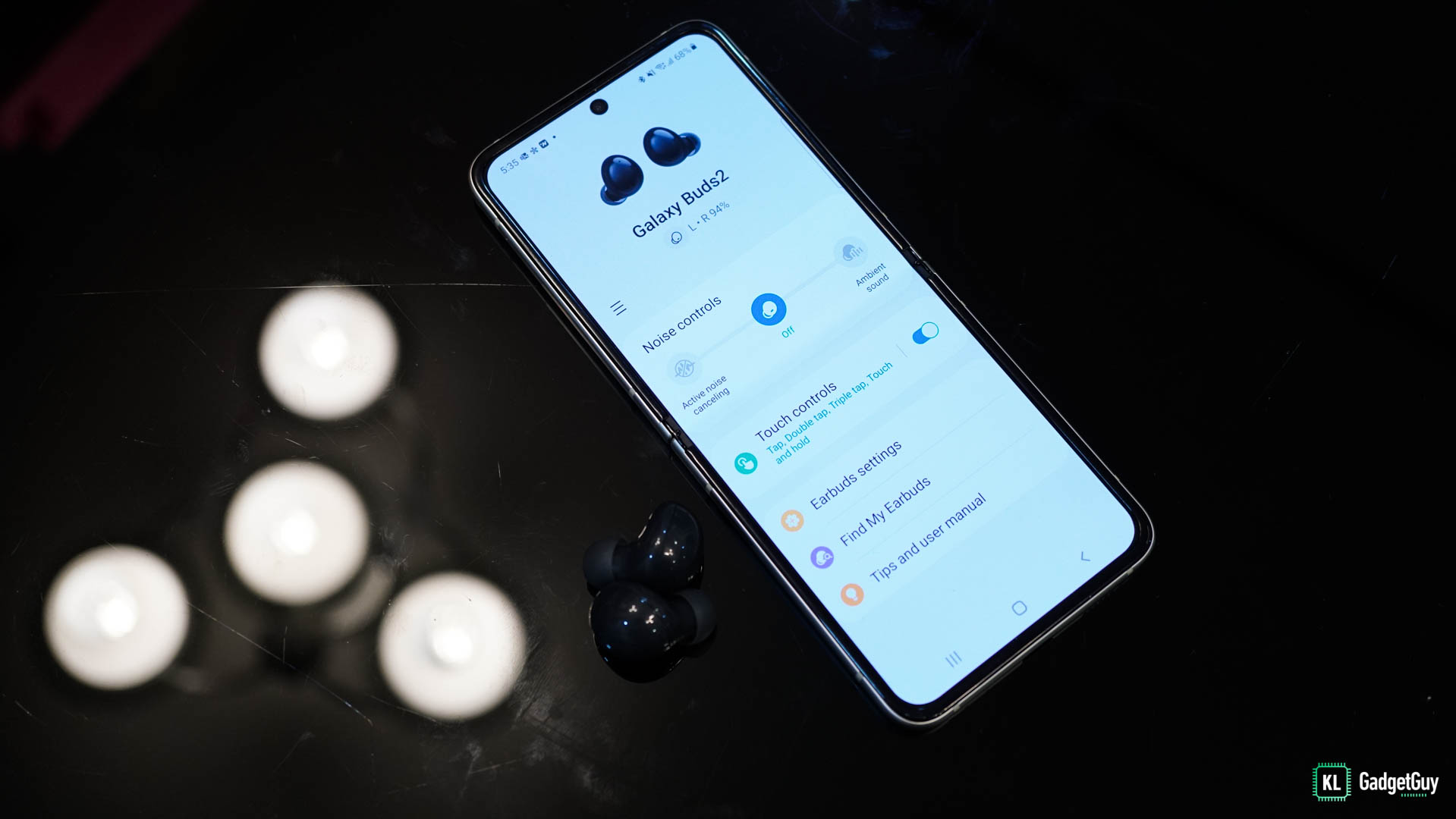 What Samsung has always done well with its earbuds is in the software department, pairing the Buds 2 with Samsung phones is a breeze just like how you pair AirPods with iPhones, the Galaxy Wearable companion app is easy to get around and lets you customize how you want the touch controls to work, the Buds 2 supports the earbud fit test if you want to ensure the best listening experience, and if you own other Samsung devices, it can also quickly switch to the active device without requiring you to pair them again.
Active noise cancellation is one of the highlight features of the Buds 2 over its predecessor, though it isn't the best that I have tested but I find it sufficient for reducing ambient noise when you are in a noisy café or office. When not playing music on the earbuds in our office, I can still hear muffled voices of people sitting six feet away from me and the clacking sound of clicky mechanical keyboards is 90% softer, so it really isn't too bad.
However, the Buds 2 didn't do well on the ambient sound mode just like most other earbuds, as background noise sounded unnatural like a poor microphone recording, but it will work fine if you merely need it to hear your surroundings when working outdoors.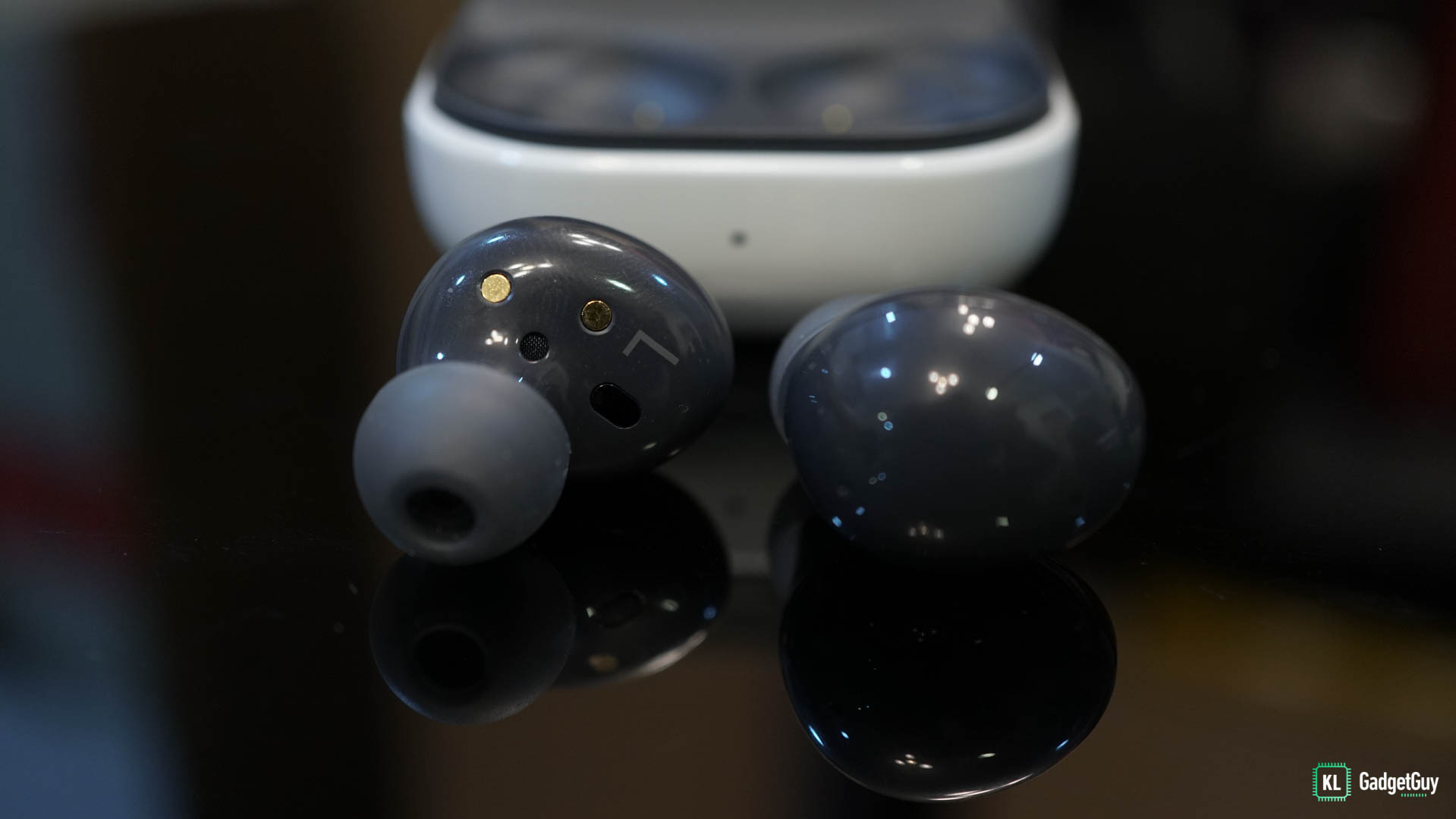 Speaking of workouts, the Buds 2 is IPX2 certified against sweat and water, which means it only resists liquid when tilted up to 15 degrees vertically and is exactly the angle when it is worn on your ear, so don't leave them in the rain or near the poolside if you can as it won't survive splashes from other angles.
In terms of audio performance, the Buds 2 delivered a standard V-shaped sound and is generally suitable for listening pop music genres, it manages mid-bass and lower frequencies that gave songs such as MONEY by LISA the needed oomph, vocals are a little weak and high frequencies on instrumentals aren't as strong, the overall sound signature is a pretty warm one that I can enjoy for long hours without feeling fatigue.
Gaming with the Buds 2 is decent when you have Game Mode turned on, I experience no delays in audio transmission and can't detect any degrade in audio quality, which is probably all thanks to Samsung's proprietary Scalable codec, on top of supporting AAC and SBC on other non Samsung devices.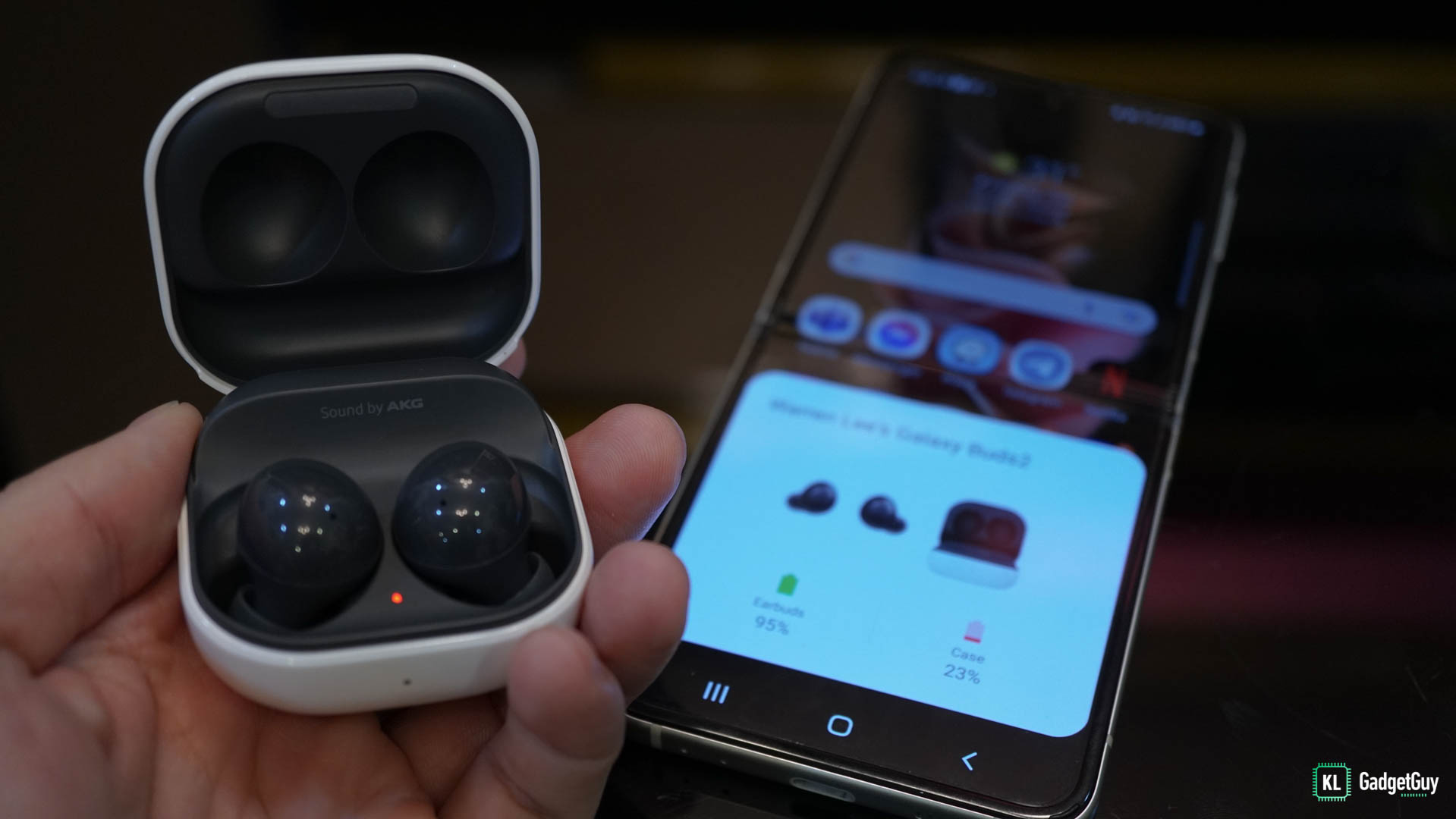 Battery life is one thing that I think some might find it an issue if you are thinking to use it for long road trips or flights, as the Buds 2 can only last up to 5 hours with ANC On which I find it to be pretty accurate, I can hit 50% battery on them with 2 hours, but thankfully they charge really fast in the case and can get you 2 hours of listening time with a 10 minute charge, the charging case can offer approximately three additional charges which can get you up to 20 hours of listening time without ANC.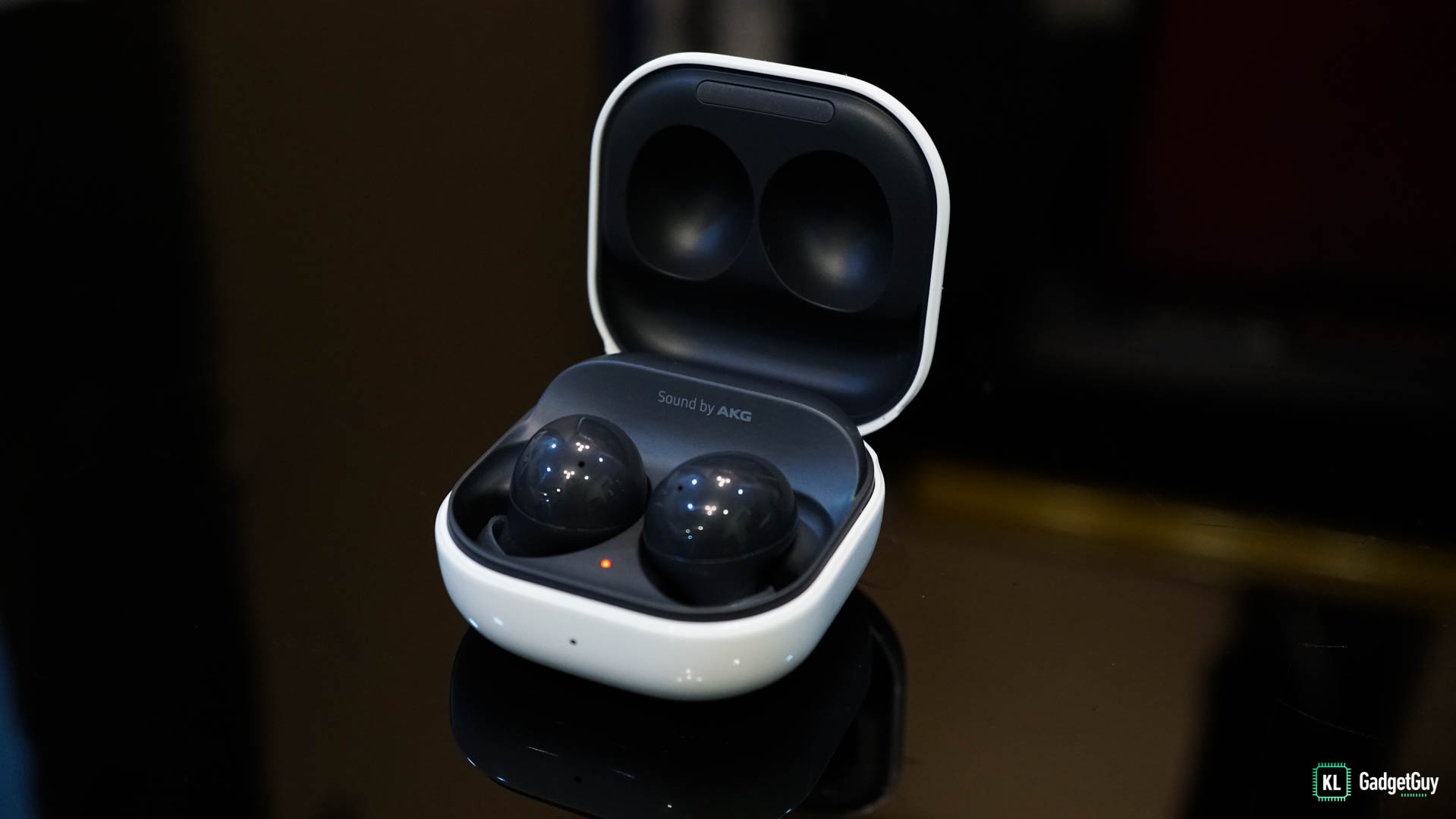 Overall, the Galaxy Buds 2 is a very compelling choice for those looking for a pair of small and minimalist wireless earbuds with good audio performance, especially for those who have smaller ear canals, the Buds 2 should be a great fit and they don't stick out of your ear like most other wireless earbuds in the market. At RM499, the Buds 2 offers premium features and a great companion software that many other earbuds can't, and for that, I'm convinced again that Samsung can make really good audio products.