Unlike other audio brands, Creative Labs has been taking a slower and steady pace in the wireless earbuds market, I've been a big fan of their three year old Outlier Gold earbuds and have looked forward to its successor ever since, and here we are, the Creative Outlier Pro is the company's most feature packed wireless earbuds to date with hybrid active noise cancellation and a crazy good battery life of up to 15 hours per charge for US$80, which is a very attractive price tag and here's what you need to know about it.
Let's start off with the charging case, it is significantly bigger than the Outlier Gold's case because of a bigger battery inside that offers up to four charges that extends listening time to an incredible 60 hours, the case charges over USB-C and Creative has added Qi wireless charging which is super convenient, I'm glad that the case uses the same magnesium alloy exterior and the drawer that stores the earbuds are no longer that wobbly as the Outlier Gold's.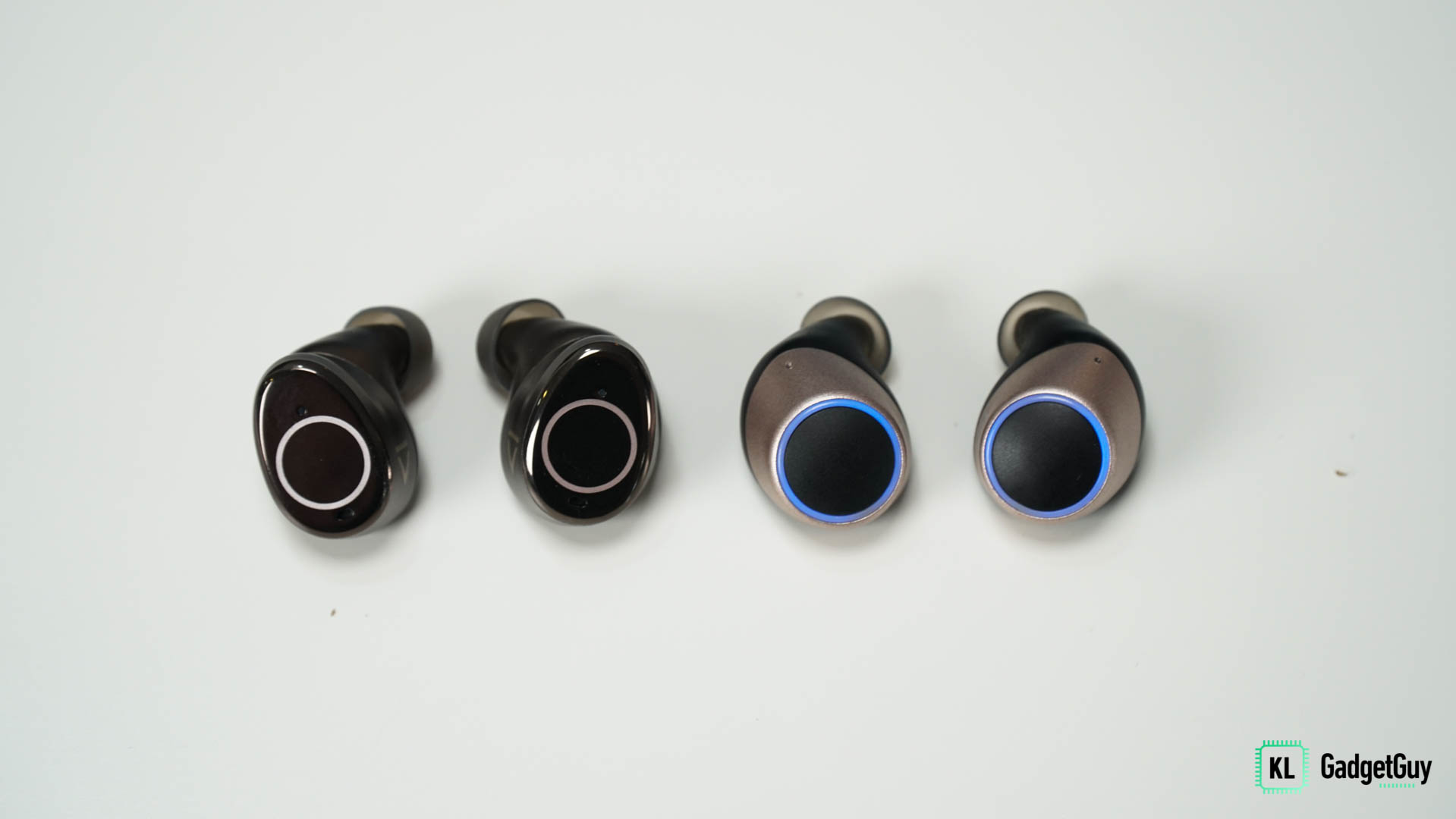 The earbuds are huge as well on the outside and uses 10mm graphene drivers, but thankfully they fit in my ears very well and doesn't come out easily when I'm doing workouts, they unfortunately lack in-ear detection sensors so you'll have to manually pause your music when you take them out.
The touch capacitive controls work very well for large fingers and can be customized with single tap, double taps and triple taps within the Creative app, which also allows you to set noise cancellation and ambient sound strength, and has an audio equalizer that I'm impressed with the number of EQ presets it comes with and even caters for specific games on PC and mobile.
For those who wants to try out Creative's Super X-Fi holographic sound, the Outlier Pro supports that but you can only experience it within the Super X-Fi app.
Pairing the Outlier Pro is straightforward even though there's no support for Google's Fast Pair or Microsoft's Swift Pair, it supports Bluetooth 5.2 and the AAC codec, which can disappoint those that prefers the aptX codec but I can assure you that it has very low audio latency in both games and movies.
The Outlier Pro sounds very dynamic and is suitable for a different range of music, it has very punchy mid and lower end bass, it slacks a little on mids and vocals while maintaining good highs on pop music, it can sound a little messy when playing music with many instruments, but overall it performs very well than most other $100 wireless earbuds.
Even if they don't have active noise cancellation, sound isolation on these earbuds are already darn good just like its predecessor and once you turn on Active Noise Cancellation, it totally blocks out keyboard clacks and human conversations in an office or café with its feedforward and feedback mic, announcement in trains sounds muffled when music isn't playing, the mics however don't cancel out higher frequencies like dog barks, despite that it still has the best noise cancellation performance of any earbuds I've tested under $100.
I'm also very impressed with the Ambient mode in which the microphone does a great job of letting sound in as if you aren't wearing the earbuds, but unlike the AirPods Pro you can still feel them physically in your ear and they can feel heavy after wearing for long durations.
During the two week review period, I never got the chance to drain the battery completely to test the 15 hour claim and the battery merely dropped about 10% even when I'm already on it for 3 hours per session with ANC turned on, which other earbuds would have easily lost more than 30% of battery for such listening sessions, so if you are on a long flight to the US from Asia, the Outlier Pro is a very serviceable pair of ANC earbuds.
Creative ships the Outlier Pro to Malaysia and at this time of publishing, it can be purchased at an even lower price of $68 which converts to approximately RM281, it is a killer price for the sound performance and features you are getting, and I have very little to complain about for what it is priced at. Head over here to purchase the Creative Outlier Pro from Creative's online store.