Are you an educator or student looking to enhance your productivity? 
Look no further than Microsoft Office Home & Student 2021! This powerful software suite is tailor-made to meet the needs of modern educational institutions, teachers, and students, revolutionizing the way you learn and work. 
Unlock Your Teaching Potential with Microsoft Office Home & Student 2021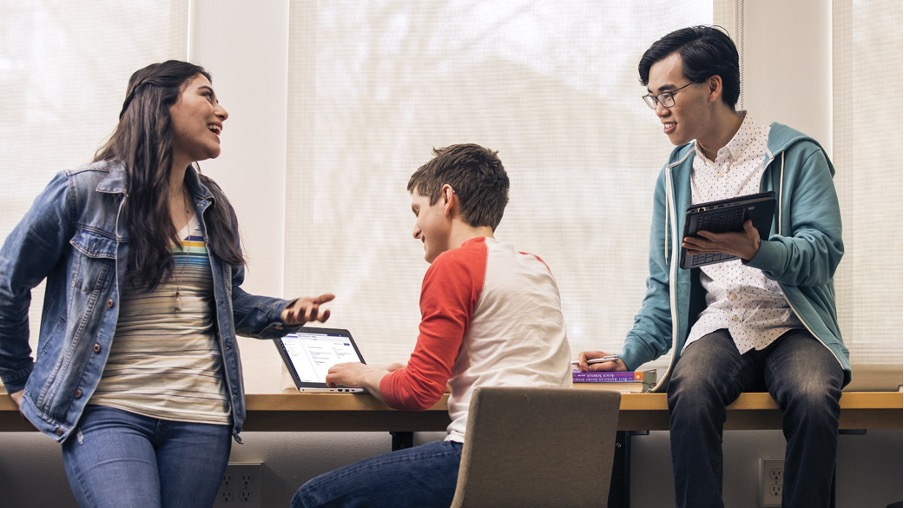 With Microsoft Office Home & Student 2021, teachers can take their teaching to the next level by utilizing classic Office apps like Word, Excel, and PowerPoint.  
Whether you're adapting to a hybrid teaching mode or engaging students in a traditional classroom, this software is your ultimate ally.  
Create captivating presentations, craft informative documents, and develop interactive spreadsheets that will leave a lasting impact on your students. 
Collaborate Effortlessly with Microsoft Office Home & Student 2021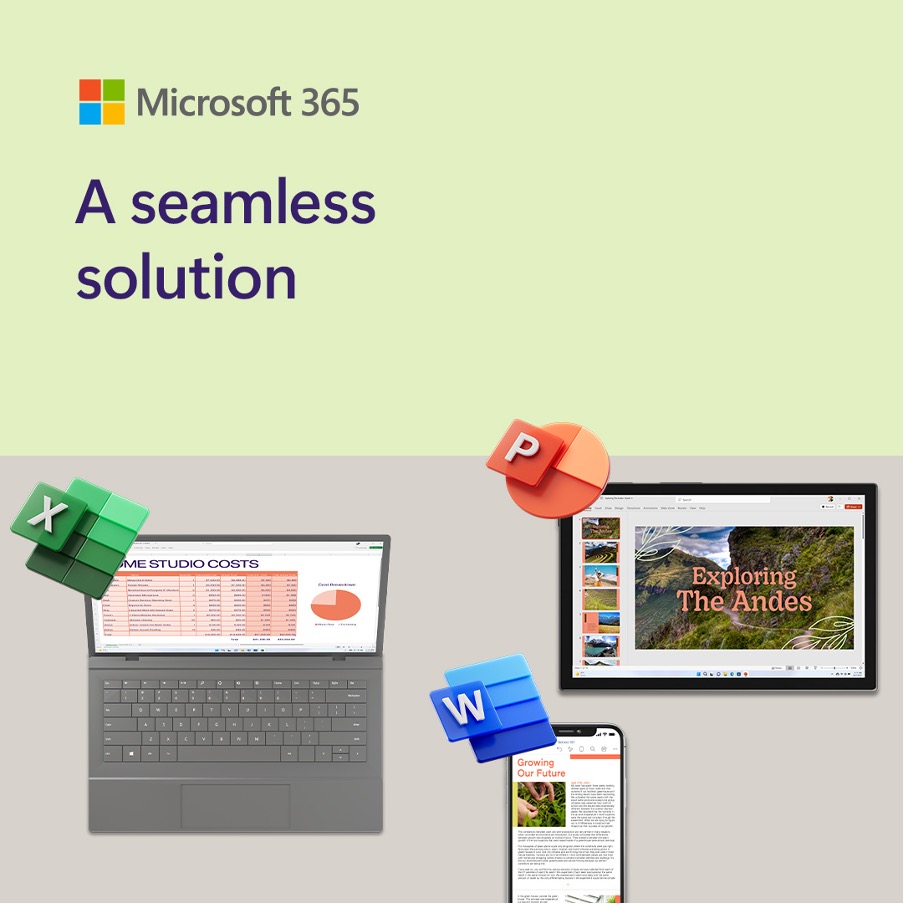 Forget about attaching documents in e-mails then sending to teammates to make changes, because Microsoft Office Home & Student 2021 comes with game changing collaboration features that allows your team to work more efficiently, here are some of them: 
Co-author Documents
Say goodbye to the hassle of sending additional notes and e-mails. With real-time co-authoring, you can seamlessly collaborate with others on the same document. 
Everyone stays in the loop, effortlessly updated whenever a file is modified. Working together has never been easier! 
Better Collaboration with Modern Comments
Take control of your co-authoring experience with the convenience of modern comments. Send comments to your collaborators at your own pace, ensuring productivity and fostering effective collaboration.  
Experience a consistent commenting across Microsoft Word, Excel, and PowerPoint, streamlining your workflow. 
Save Your Changes as They Happen
No more worries about losing your progress! Microsoft Office Home & Student 2021 automatically saves your files to OneDrive or SharePoint Online, ensuring that all your updates are preserved. Embrace peace of mind and focus on what truly matters—your work.  
Limited Time Offer from iTworld
Take advantage of the unbeatable promotion from iTworld!! Get your hands on Microsoft Office Home & Student 2021 at an incredible price of RM344, down from the usual price of RM529.  
In addition, take advantage of their convenient 0% instalment plan, which allows you to own this amazing productivity software suite from RM86/month with 4-month GrabPay PayLater, or RM114.67/month with 3-month instalment on Atome, myIOU and Latitude Pay. 
Ready to transform your educational journey? Visit the iTworld website or head to your nearest iTworld retail store today! Don't miss out on this fantastic offer – revolutionize the way you learn and achieve academic excellence with Microsoft Office Home & Student 2021. 
iTworld website: www.itworld.com.my  
iTworld retail stores: www.itworld.com.my/about-us  
Hurry! This offer is valid until May 31st, 2023. Terms and conditions apply.