Living in a world where technology continuously evolves, we often find ourselves looking for solutions that can simplify our lives, rather than complicate them. This is where Samsung steps in with its innovative Modes & Routines feature, available on the Galaxy A54 5G, turning mundane tasks into seamless experiences.
Based on the simple yet effective principle of "If This Then That" (IFTTT). With this feature, users can design highly personalized actions and outcomes, molding the phone's functionality to fit their everyday habits and routines.
Here are several examples on how it can work for you.
Driving Mode: Navigating and Grooving in Sync
Once you jump into the driver's seat, the Driving Mode springs into action. This mode cues up your favourite tunes, sets up your navigation, and even sends polite messages to reject incoming calls while you focus on the road.
Eye Comfort Shield: Reading and Browsing with Ease
If you're an avid reader or internet browser, the Modes & Routines feature helps protect your eyes from harmful blue light. A Routine can be set to activate the eye comfort shield as soon as you open reading apps or a web browser, maintaining your visual comfort.
Optimized Streaming and Gaming: The Perfect Pixel Experience
For movie lovers and gamers, predefine your favourite video streaming or gaming apps to run at a specific resolution and refresh rate, adjusting to your preferred brightness levels. This ensures optimal entertainment experiences, just the way you like it.
Intelligent Screen Time: No More Unwanted Timeouts
During a virtual meeting or while following an app-based workout, there's no need to continuously tap the screen to keep it awake. Set a Routine to prevent screen timeouts when specific apps are open, saving you the hassle.
Smart Sound Settings: Your Phone Listens to Your Location
As the location changes from work, to home, to outdoors, the Modes & Routines feature automatically adjusts your sound settings to match your environment. Set your location as a condition, allowing the phone to detect your whereabouts and adjust your settings accordingly.
Seamless Connectivity: Swift Transition from Wi-Fi to Mobile Data
Transitioning from a weak Wi-Fi signal to mobile data is a breeze with this feature. It automatically switches to mobile data when you're in a Wi-Fi dead zone or on the move. Conversely, it can switch from mobile data to Wi-Fi when running data-intensive apps.
Customized Notifications: Light Up Your Interactions
The feature extends to personalizing your experience when specific contacts call or text. Set special light effects to catch your eye when you receive incoming calls and messages from certain contacts, especially useful when your phone is on Silent mode.
Dynamic Sound Profiles: Tailoring Audio to Your Devices
Enjoy distinct sound profiles for different speakers whether you're using Galaxy Buds, wired headphones, a car stereo, a home theatre system, or portable speakers. Set individual volume levels, equaliser settings, and activate Dolby Atmos for different devices.
Modes & Routines on the Samsung Galaxy A54 5G illustrate the power of automation in our everyday lives. These tools take the hassle out of adjusting settings, allowing users to focus on what truly matters.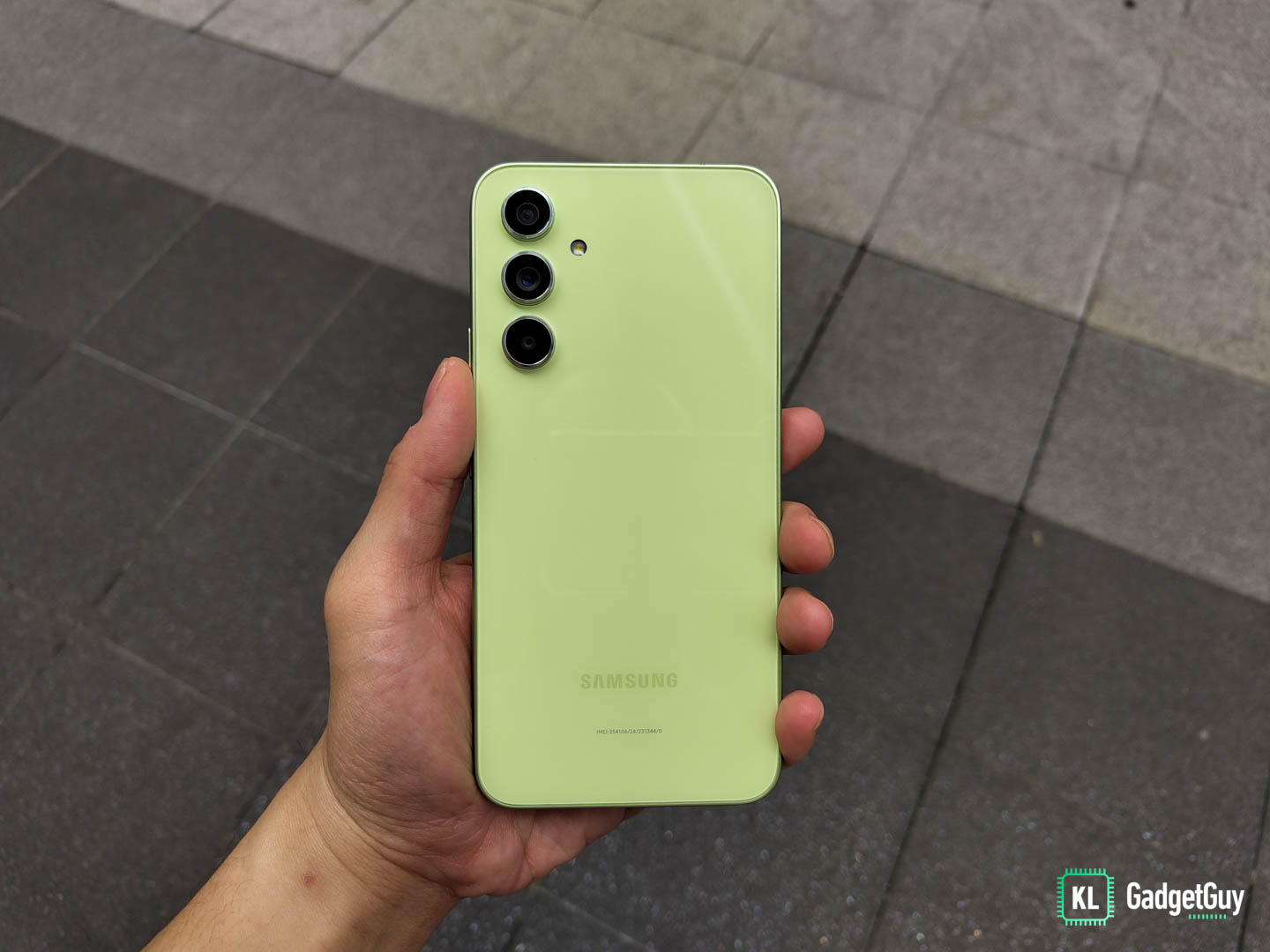 The Samsung Galaxy A54 5G comes with 4 years of Android upgrades and 5 years of Security updates, available in colors of Awesome Lime, Awesome Violet, Awesome Graphite and Awesome White, the phone can be purchased for RM1,899.
Start automating your smartphone lifestyle with the Galaxy A54 5G by purchasing it at Samsung.com, Lazada and Shopee.