ASUS Republic of Gamers (ROG) has just announced the launch of their latest gaming innovation, the ROG Ally. This impressive handheld device is set to take the gaming world by storm with its remarkable power and performance. Driven by the cutting-edge AMD Ryzen™ Z1 Extreme processor, the ROG Ally can effortlessly handle AAA games and indie titles in 1080p resolution, ensuring an immersive gaming experience whether you're playing alone or with friends.
The worldwide release of the ROG Ally is scheduled for June 13, 2023, with pre-orders beginning on May 11. With its strong industry support and partnerships, the ROG Ally is poised to become the ultimate handheld gaming machine.
Unleashing Full HD Gaming On-the-Go
The ROG Ally sets a new standard for handheld gaming, offering 1080p gaming capabilities on the move. It outperforms any other handheld device in the market, delivering smooth and fast gameplay even with modern AAA titles. Running on Windows 11, the Ally is compatible with games from all platforms and comes with three months of Xbox Game Pass Ultimate right out of the box. Whether you prefer solo gaming, playing with friends on a TV, or enhancing your experience with the ROG XG Mobile suite of external GPUs, the ROG Ally ensures top-tier gaming performance.
Powered by the State-of-the-Art Ryzen Z1 Series Processor Equipped with the all-new Ryzen Z1 Series processor from AMD, the ROG Ally takes gaming performance to unprecedented heights.
Built on the "Zen 4" architecture combined with AMD RDNA 3 architecture-based graphics, the Ryzen Z1 Extreme processor competes with game consoles, boasting 8 cores, 16 threads, and up to 8.6 teraflops of graphics processing power.
Additionally, an AMD Ryzen Z1 variant with 6 cores and 12 processing threads is set to launch later this year. Both models support AMD FidelityFX Super Resolution and AMD Radeon Super Resolution upscaling technologies, guaranteeing excellent performance and stunning visuals in demanding AAA and indie titles.
Impressive Cooling System and Storage Capacity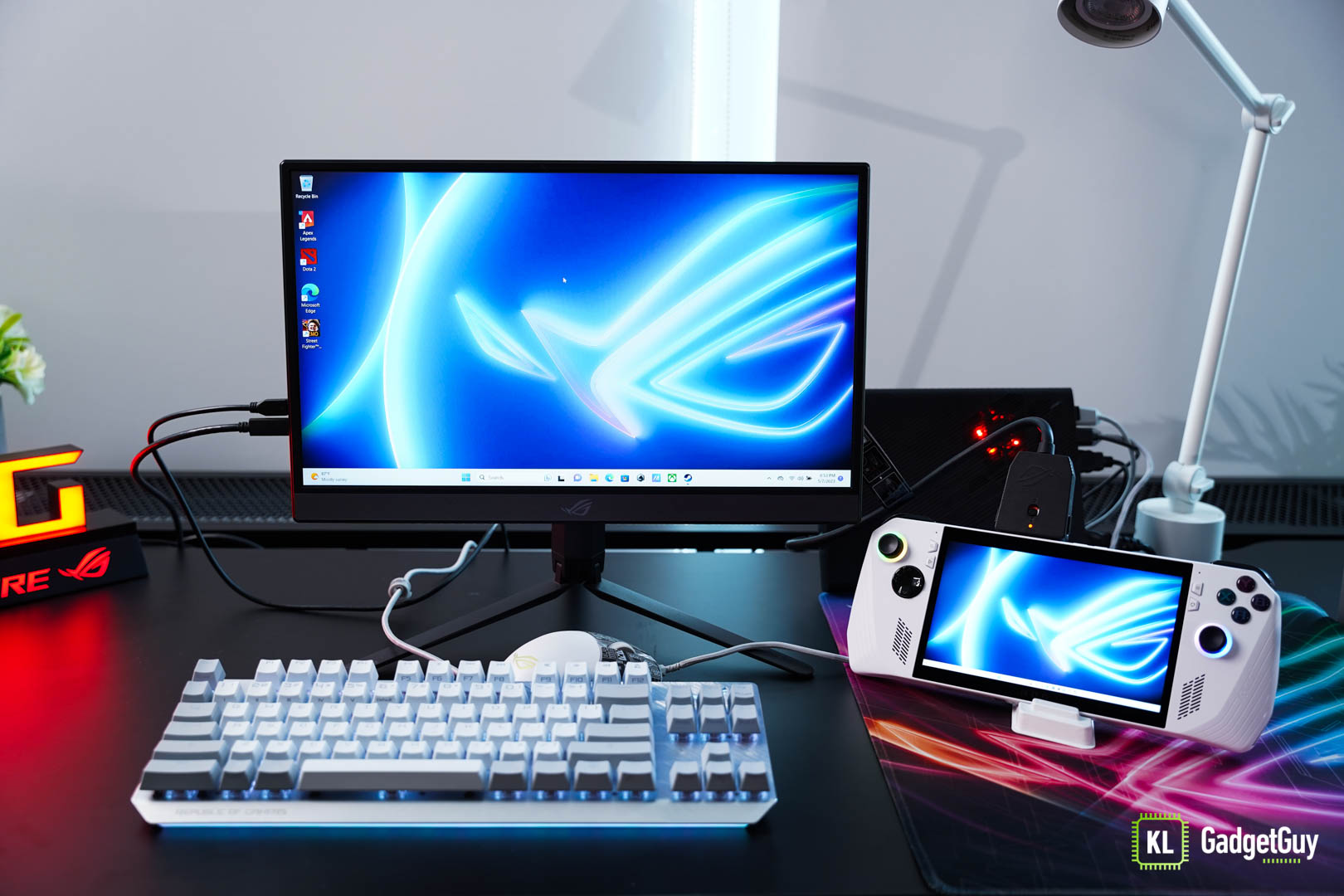 The ROG Ally incorporates the innovative ROG Zero Gravity thermal system, ensuring efficient cooling in any orientation with its dual-fan system, ultrathin heatsink fins, and high-friction heat pipes.
With 16 GB of high-speed LPDDR5 6400 MHz memory, 512 GB of PCIe Gen 4 storage, and a UHS-II microSD card slot for expanded storage, the Ally delivers exceptional performance and ample space for all your gaming needs. Its WiFi 6E support guarantees a stable connection, even in congested networks, enabling seamless multiplayer gaming or game streaming via Xbox Cloud Gaming or AMD Link.
Stunning Display and Versatile Performance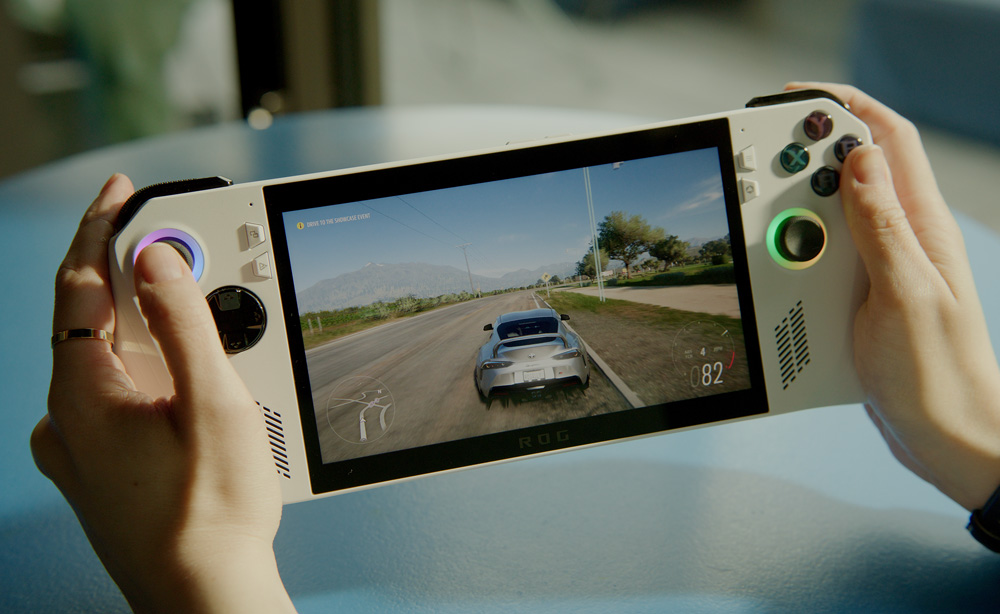 The ROG Ally's flagship gaming performance is complemented by an impressive display. The device features a 120 Hz FHD (1080p) touchscreen with AMD FreeSync Premium technology, ensuring supreme motion clarity and eliminating tearing or stuttering during fast-paced gameplay. With a maximum brightness of 500 nits, gamers can easily keep track of the action, even in challenging environments. The touchscreen display also allows seamless navigation of Windows 11 for quick setting adjustments and game installations.
Flexible Gaming Options at an Attractive Price
Despite its impressive capabilities, the ROG Ally comes at an excellent price point. The model equipped with the Ryzen Z1 Extreme processor and 512 GB of storage will be available for pre-order starting May 11, 2023, and will go on sale for $699 at Best Buy on June 13. Additionally, a variant featuring the Ryzen Z1 processor and a 512 GB SSD will be released later this year for $599. To pre-order the ROG Ally or find more information, visit the product page on BestBuy.com.
To ensure gamers can play all their favorite titles, the ROG Ally has been designed with compatibility in mind. ROG has collaborated with Microsoft, game publishers, and studios to offer full support for various platforms, including Steam, the EA App, Xbox Game Pass Ultimate, PC Game Pass, the Epic Games Store, GOG Galaxy 2.0, and Android apps.
The Ally even comes bundled with a free three-month Xbox Game Pass Ultimate code, granting instant access to Microsoft's extensive game library. By partnering with Xbox Game Studios, Capcom, HoYoverse, Level Infinite, 505 Games, Team 17, Nacon, Techland, Squanch Games, and Fatshark, ROG ensures that the Ally delivers the best gaming experience possible.
With its powerful hardware, Full HD gaming capabilities, versatile performance, and attractive pricing, the Ally promises to revolutionize gaming on the go. Gamers can look forward to the release of this ultimate handheld gaming machine on June 13, 2023.