Buying a laptop for your child can be worrying, especially when you have no idea how they may mishandle the device without your watch whether it is at home or at school, and you might have probably spent enough money replacing and repairing their laptops, which is ultimately why you may want to consider the ASUS BR1100 series laptops, designed with primary schoolers in mind, it comes in a classic clamshell and 2-in-1 form factor that's strong and offers practical features you won't find in many other laptops.
Military-grade tested against bumps and spills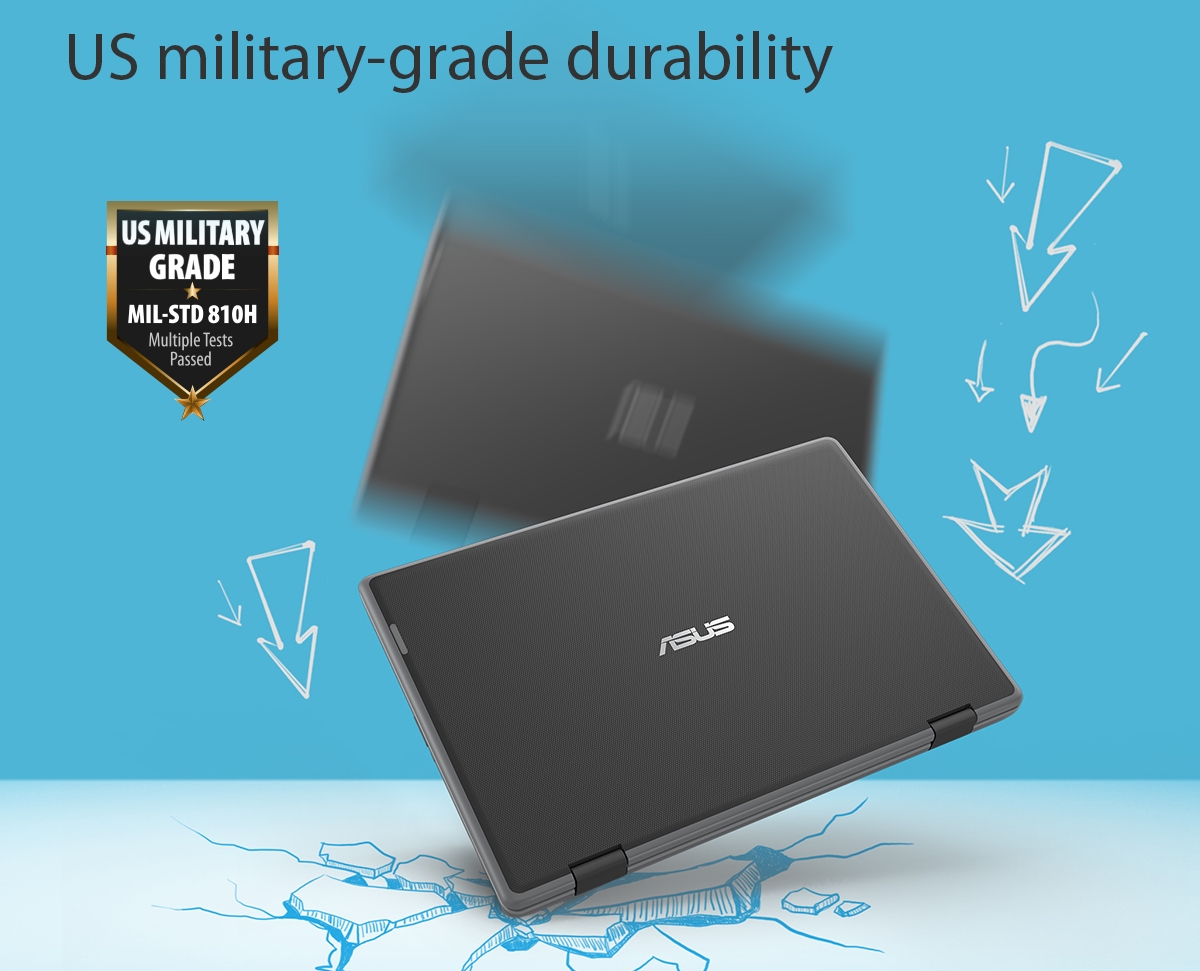 The ASUS BR1100 series are military grade tested against bumps and spills, strong rubber bumpers are fitted around the chassis to absorb shocks and protect the components, a spill resistant and tamper proof keyboard is in place to prevent water from entering the laptop and your kid from prying out the keycaps, the robust quality also means that it can withstand heavy items up to 120KG – yup, no problems if that naughty child of yours steps on it.
High quality webcam for learning pleasure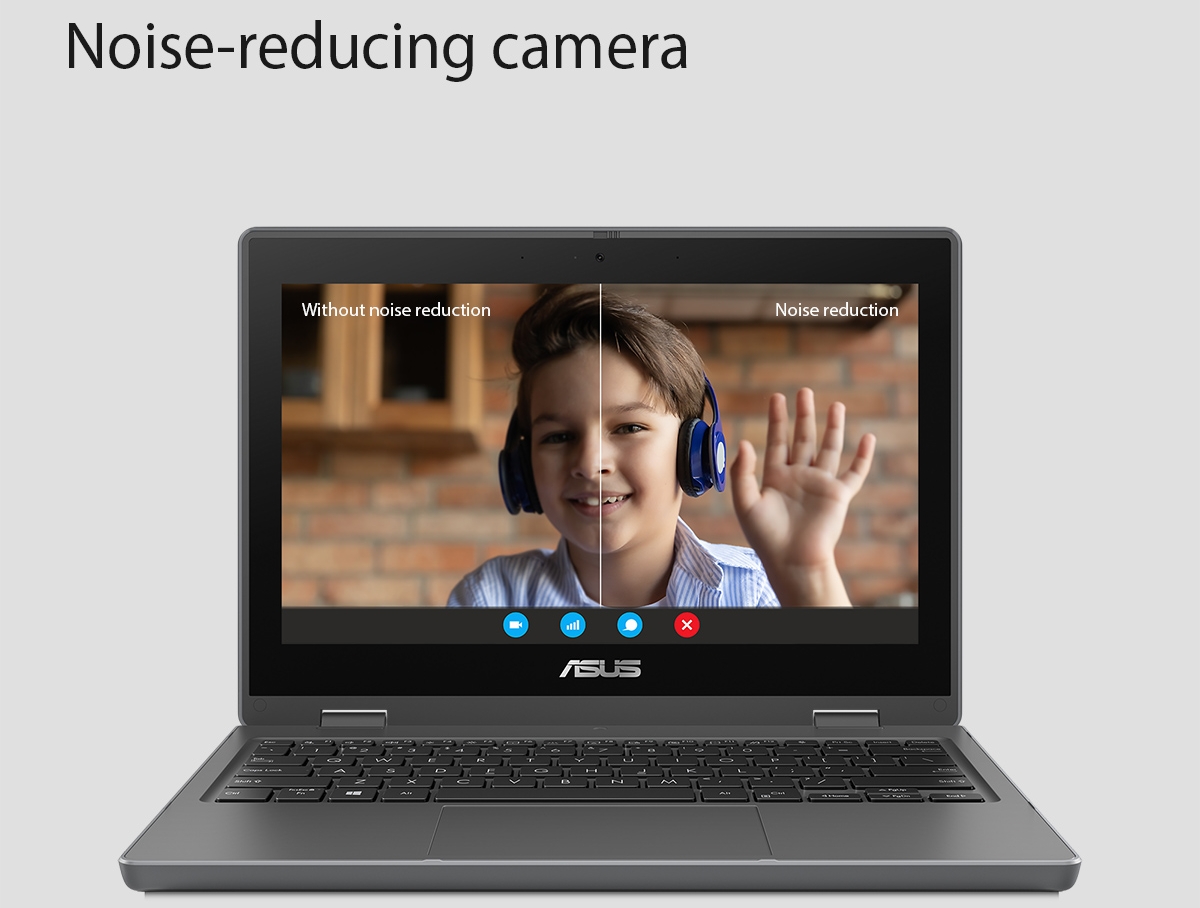 With online classes being the norm these days, your child deserves the best video calling experience with his/her teachers and friends, the ASUS BR1100 series get the job done with a high-quality HD noise reduction webcam. If you opt for the 2-in-1 form factor, you get a second world camera that takes 13-megapixel clear stills and 1080p resolution videos, which enables your child to capture class notes with ease as well as have fun taking photos with friends in the classroom.
Physical webcam shutter that protects your privacy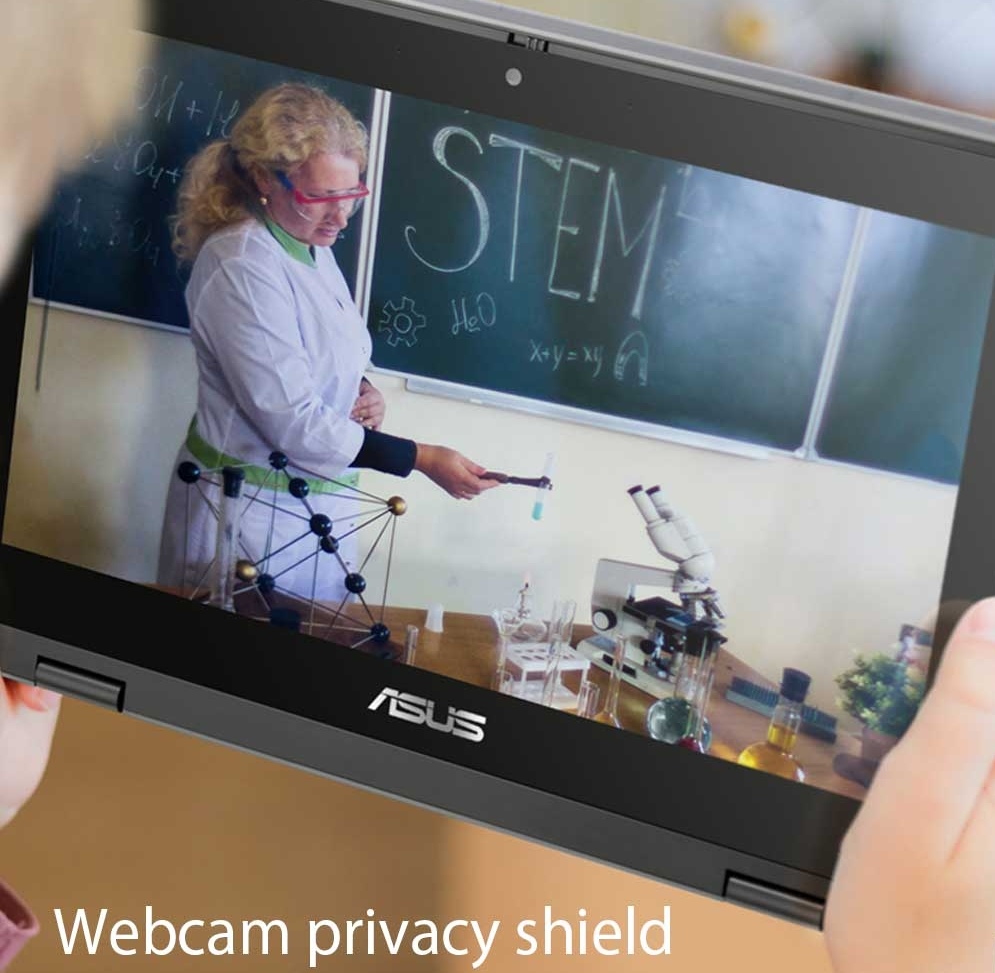 Webcam privacy is a crucial feature on laptops these days, and the BR1100 series takes that into consideration by including a physical webcam privacy shutter that protects your child's privacy when they need it, which also serves as a double protection feature to the disable webcam hotkey.
No compromise in ports selection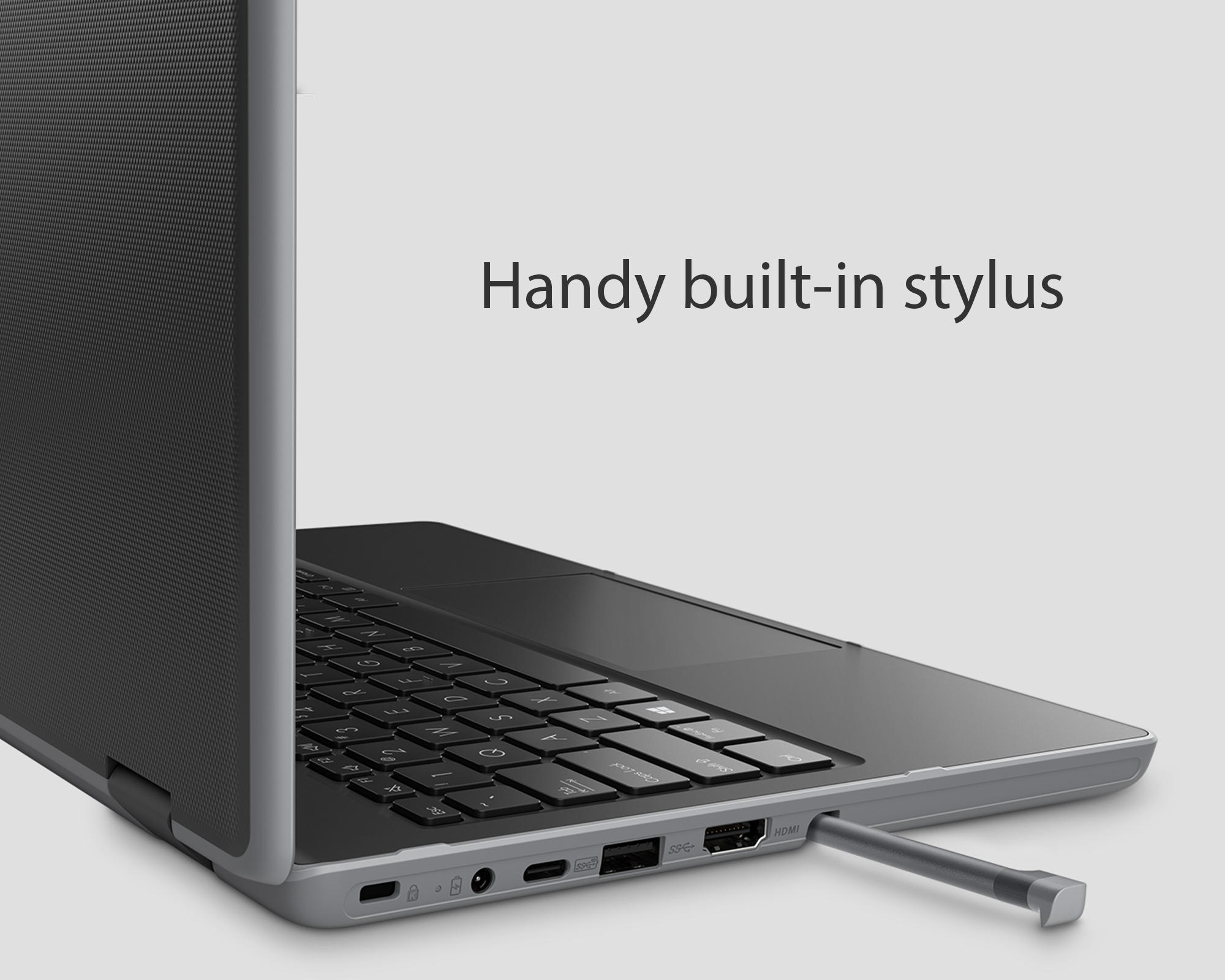 Forget about dongles and USB hubs, because the ASUS BR1100 series are generous on ports that let your children connect external storage and peripherals with ease, there's two full-sized USB ports, a full-sized HDMI port, a RJ45 Gigabit Ethernet port, a USB-C port that supports USB Power Delivery charging and a MicroSD card slot for storage expansion. Furthermore, the ports of the BR1100 series have been rigorously tested for durability so no matter how your kids tamper with them, they remain functional and strong.
AI Noise-Cancelation ensures clear voice calls
Noisy pets and siblings in the house? The ASUS BR1100 series ensure your child's learning experience isn't disrupted by that with ASUS exclusive AI Noise-Cancelation technology, the feature intelligently cancels surrounding ambient noise and focuses on your child's voice so that he/she can interact clearly with teachers and classmates despite challenging environments.
Convenient microphone mute button to eliminate noise in calls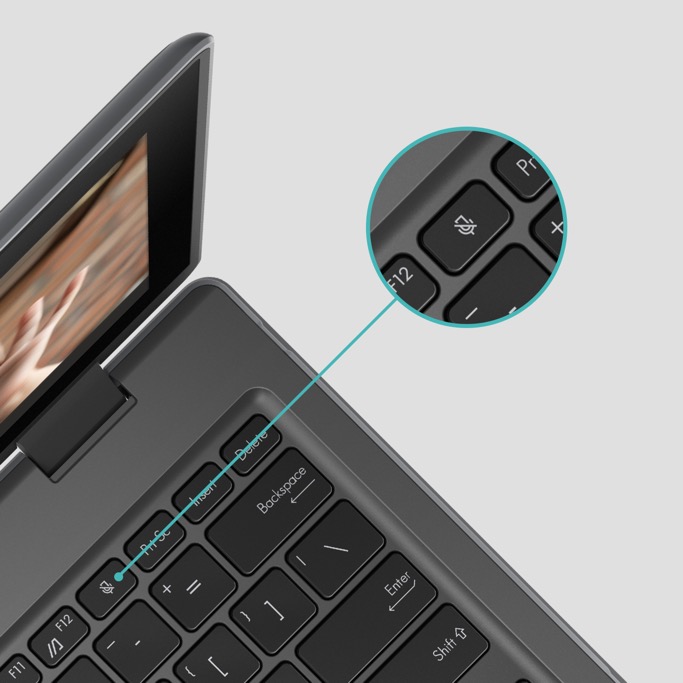 Speaking of which, the BR1100 series also has a dedicated microphone mute button for added convenience that works universally in programs.
All-day learning with 10-hour battery life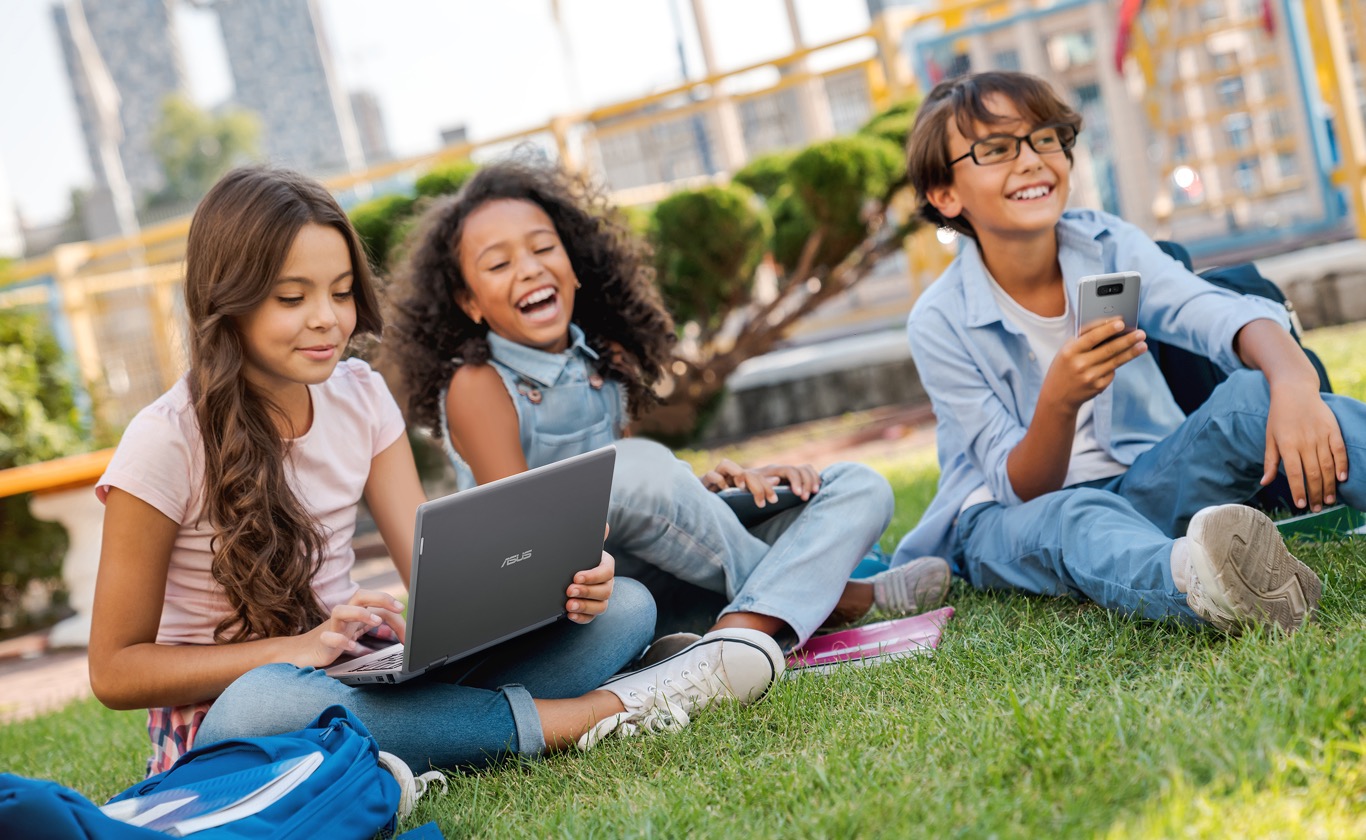 Learning never stops on the ASUS BR1100 series all thanks to its power efficient and solid-state components that deliver up to 10 hours of battery life on a single charge, they are silent machines that your child can depend on for a full day of online classes, it also charges conveniently and fast over USB-C so that they never need to wait long to start a new day.
The only student laptop you can trial on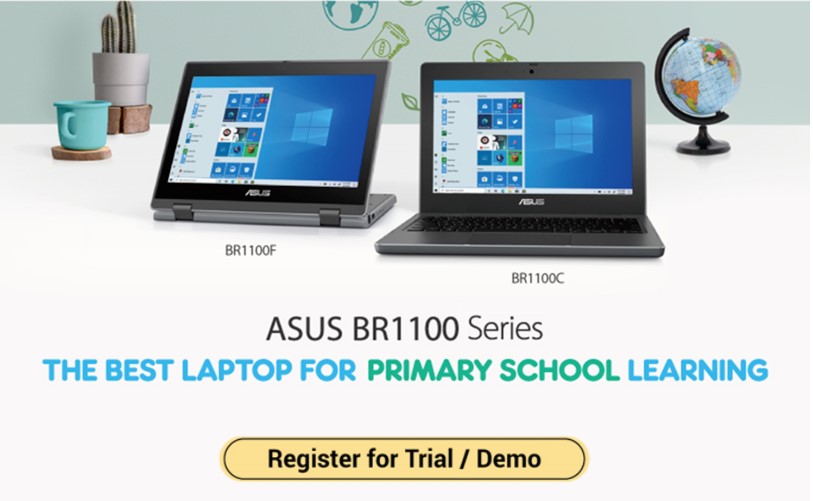 Still not convinced? ASUS is confident that you and your child will absolutely love the BR1100 series laptops, which is why the company is offering a trial demo for a limited time to interested individuals or school management, which you can register your interest here.
The ASUS BR1100C classic clamshell retails at RM1449 and BR1100F 2-in-1 Flip retails at RM1699, visit here to find out more about this child friendly laptop.
This article is written exclusively for ASUS Malaysia.