Aqara Smart Home products are set to receive an exciting OTA update by the end of the year, as the company is bringing the Matter interoperability standard into most of its current smart home products.
Just like Zigbee, Matter is an open standard that allows smart home devices connect locally without the use of an Internet connection, it will use WiFi and Thread wireless protocols, which the latter is set to offer faster and more reliable connectivity on smart home devices such as light bulbs, switches and hubs.
As reported by The Verge, Aqara is also set to release new Matter-over-Thread devices in 2023, while there is a future device called the Hub M3, which is a multi-protocol smart home hub designed to bridge existing Aqara Zigbee devices to Matter while serving as a Thread border router and Matter controller, third-party Matter devices can also soon be added to the Aqara Home app.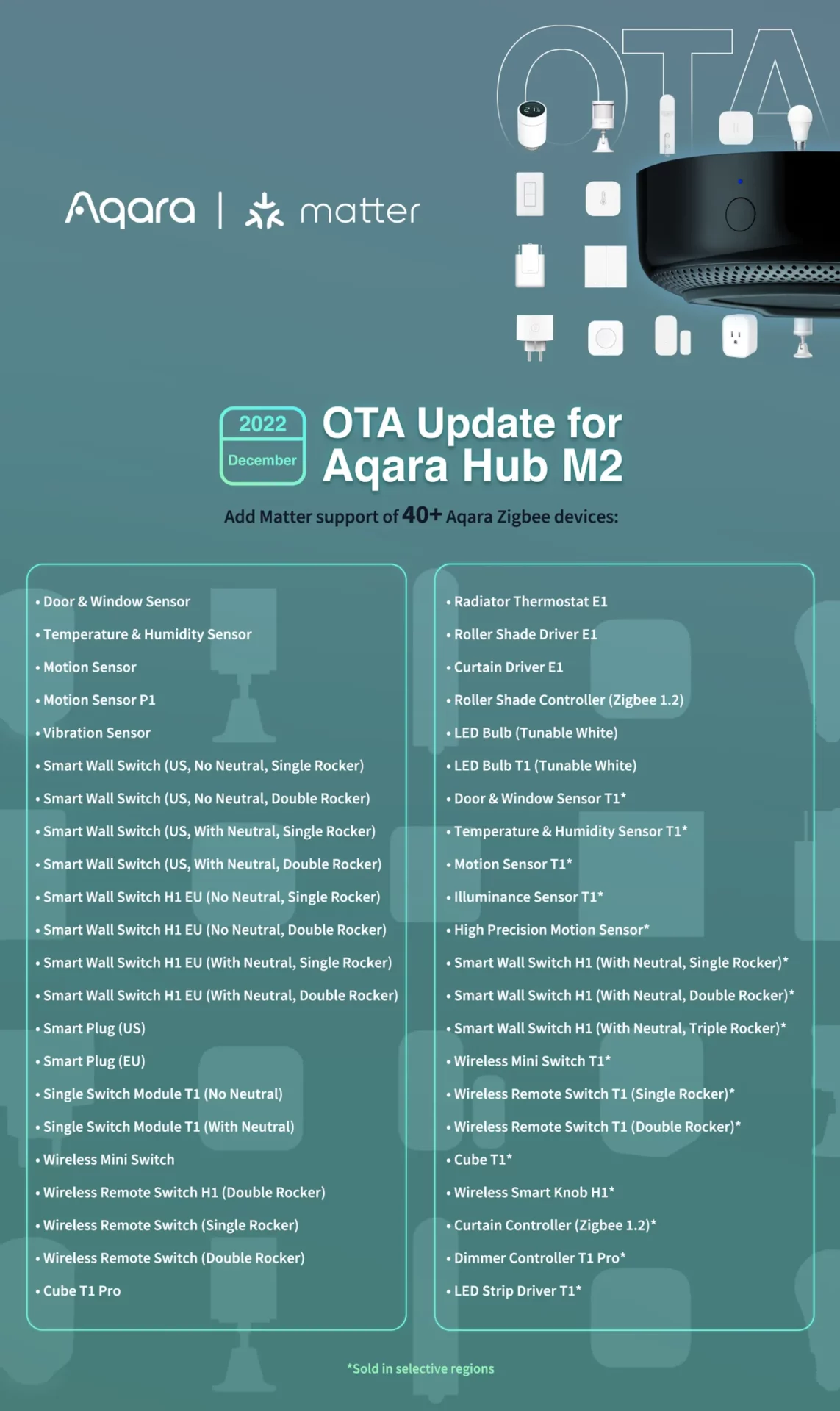 It's great to know that Aqara is brining Matter support to older devices and not just requiring customers to buy new ones, as you can see in the list above, there are a number of old devices that's set to receive an OTA update to support the Matter standard, and you can shop for them at Good Deals by KLGG.