Apple has officially unveiled the iPhone 15 and iPhone 15 Plus, with groundbreaking features including an industry-first color-infused back glass, an advanced camera system, and the powerful A16 Bionic chip. The new phones will be available in a stunning range of five colors: pink, yellow, green, blue, and black.
For the first time in the smartphone market, the iPhone 15 series features a back glass infused with color throughout, offering an unprecedented aesthetic appeal. Enhanced with an optimized dual-ion exchange process, the glass is polished with nanocrystalline particles and etched for a luxurious, textured matte finish. The new models also feature a contoured edge on their aerospace-grade aluminum enclosures, offering a more comfortable grip.
Available in 6.1-inch and 6.7-inch display sizes, the iPhone 15 series debuts the Dynamic Island interface from the iPhone 14 Pro. This innovative feature seamlessly adapts to display important alerts and live activities, providing real-time updates on various applications like Maps, food delivery, and more. Users will experience better HDR content viewing with peak brightness reaching up to 1600 nits, and up to 2000 nits in outdoor settings.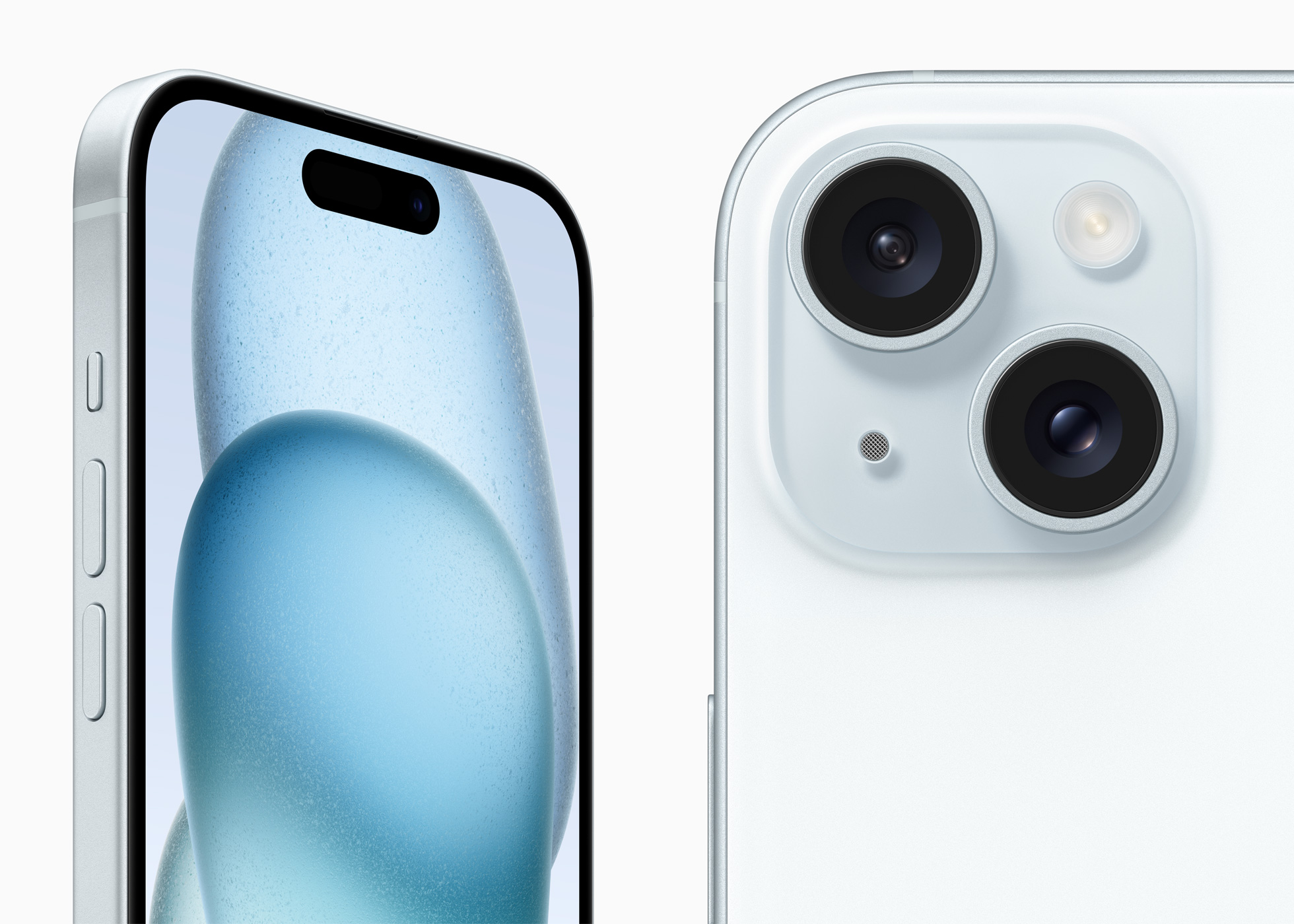 The advanced camera system of the iPhone 15 series includes a powerful 48MP Main camera, enabling users to capture super-high-resolution photos. A new 2x Telephoto option adds versatility, providing three optical zoom levels for the first time in an iPhone's dual-camera system.
The next-generation portrait feature enhances low-light performance and detail capture. Computational photography is further pushed to new heights with a new 24MP default option for super-high-resolution photos.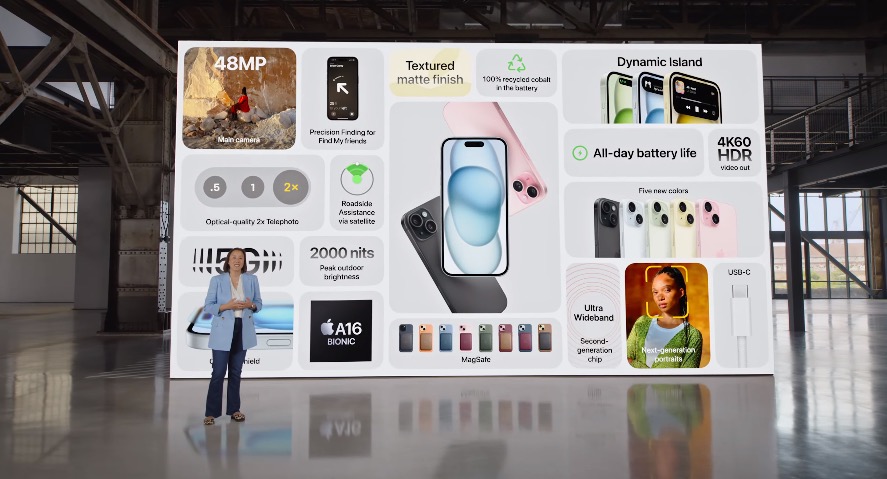 One of the standout features is the Roadside Assistance via satellite, connecting users to AAA when off-grid. The new iPhones also introduce a USB‑C connector for universal charging and data transfer, and second-generation Ultra Wideband chips that extend Precision Finding range for locating friends in crowds.
Both models will be available in 128GB, 256GB, and 512GB storage capacities. Pricing starts at RM4,399 for iPhone 15 and RM4,899 for iPhone 15 Plus. Here are the prices of respective storage capacities in Malaysia:
iPhone 15
128GB – RM4,399
256GB – RM4,899
512GB – RM5,899
iPhone 15 Plus
128GB – RM4,899
256GB – RM5,399
512GB – RM6,399