Joined the Flip side and got your Galaxy Z Flip5? I bet you are excited because it is undoubtedly the most hyped foldable flip phone in the market right now, all thanks to a larger cover display aka the 'Flex Window', there's finally a lot more that you can do on it than before without unfolding the device, and here's 5 cool things you need to do on your new Galaxy Z Flip5.
Explore Clock Styles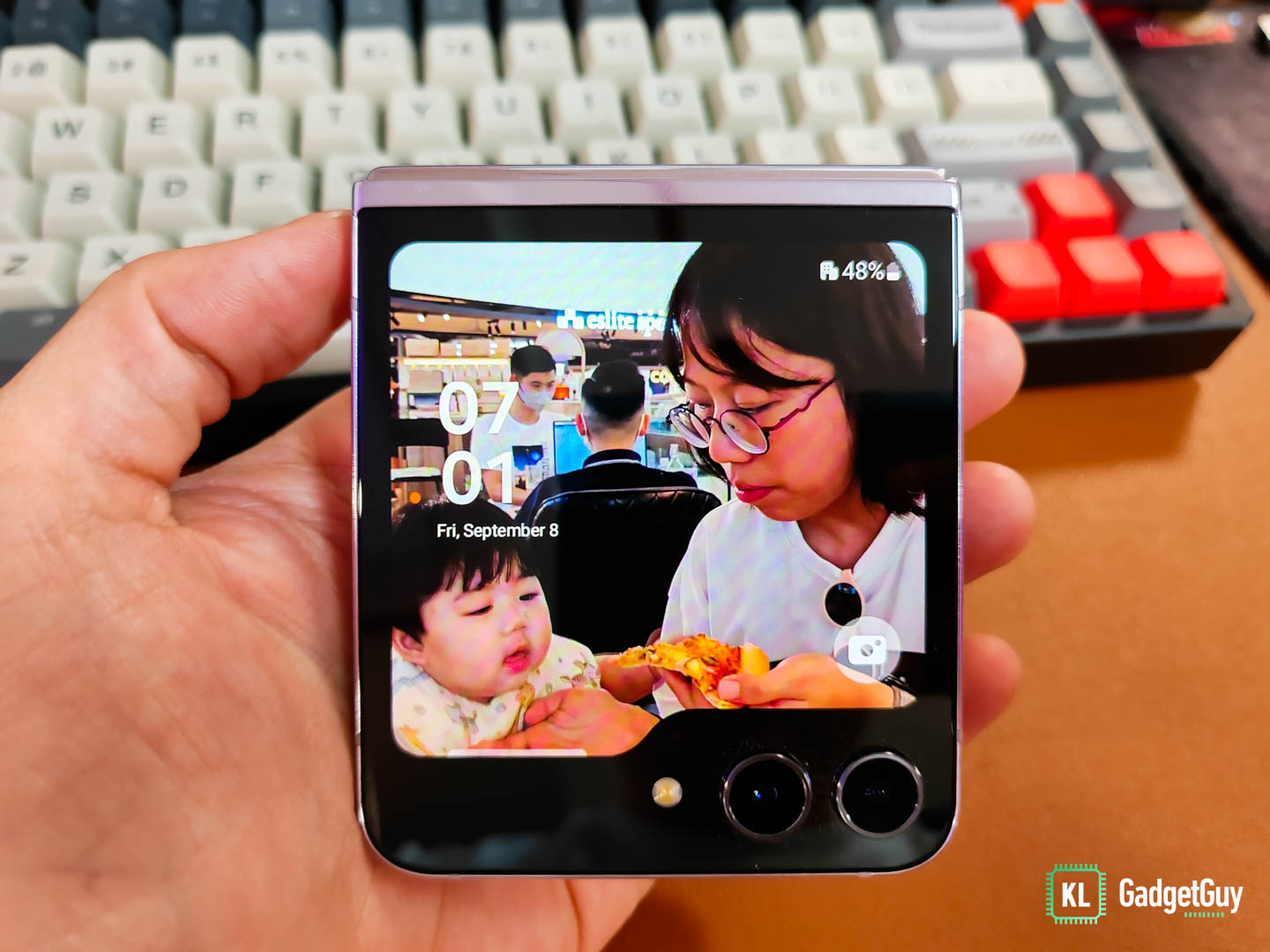 Once you get your Z Flip5 out of the box, the first thing you really need to do is to customize the clock style on the Flex Window, as it is the first thing you will see every time you press the power button.
In my case, I mainly use two clock styles for personal and work, the first one is a simple full-screen wallpaper clock style that rotates the selected photos in my phone's photo gallery so that every time I turn on, I get to see beautiful pictures of my family. Second, an informative clock style where I can see essential information such as date and time, weather, notification icons, battery level, and a custom shortcut to turn on the flash light.
Of course, having two clock styles just isn't enough, as I have two more clock styles saved just to flex my phone to friends, a memorable 15-second video of my family and a super cute basketball character clock style.
Customize Widgets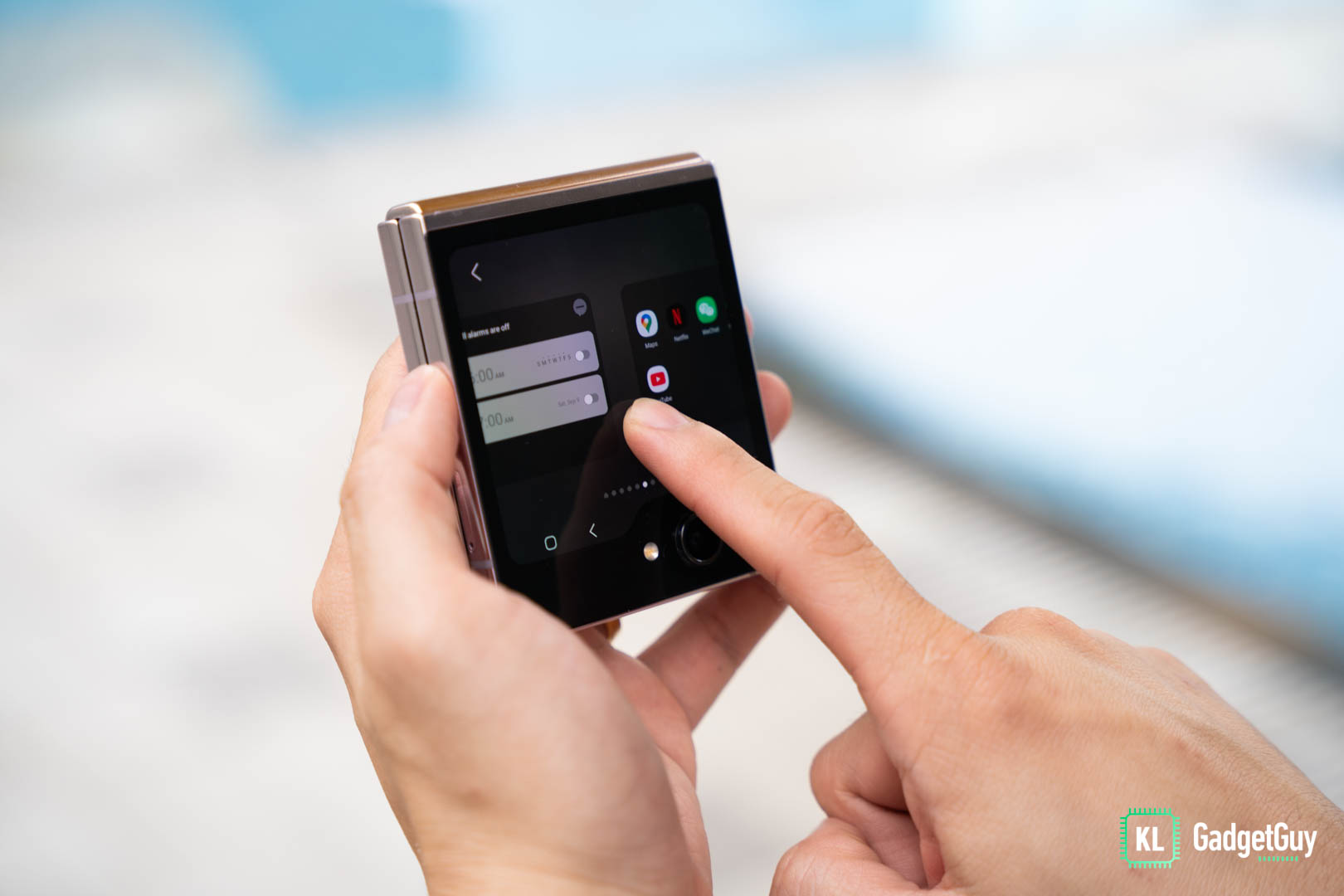 The Z Flip5's Flex Window isn't just for flexing around, but it can make things more convenient than a regular smartphone form factor, which is why the next fun thing to do is to choose the widgets you want on the Flex Window, and best of all,  there's no need to unfold the phone to enable and rearrange the widgets you want as you can do that entirely on the Flex Window.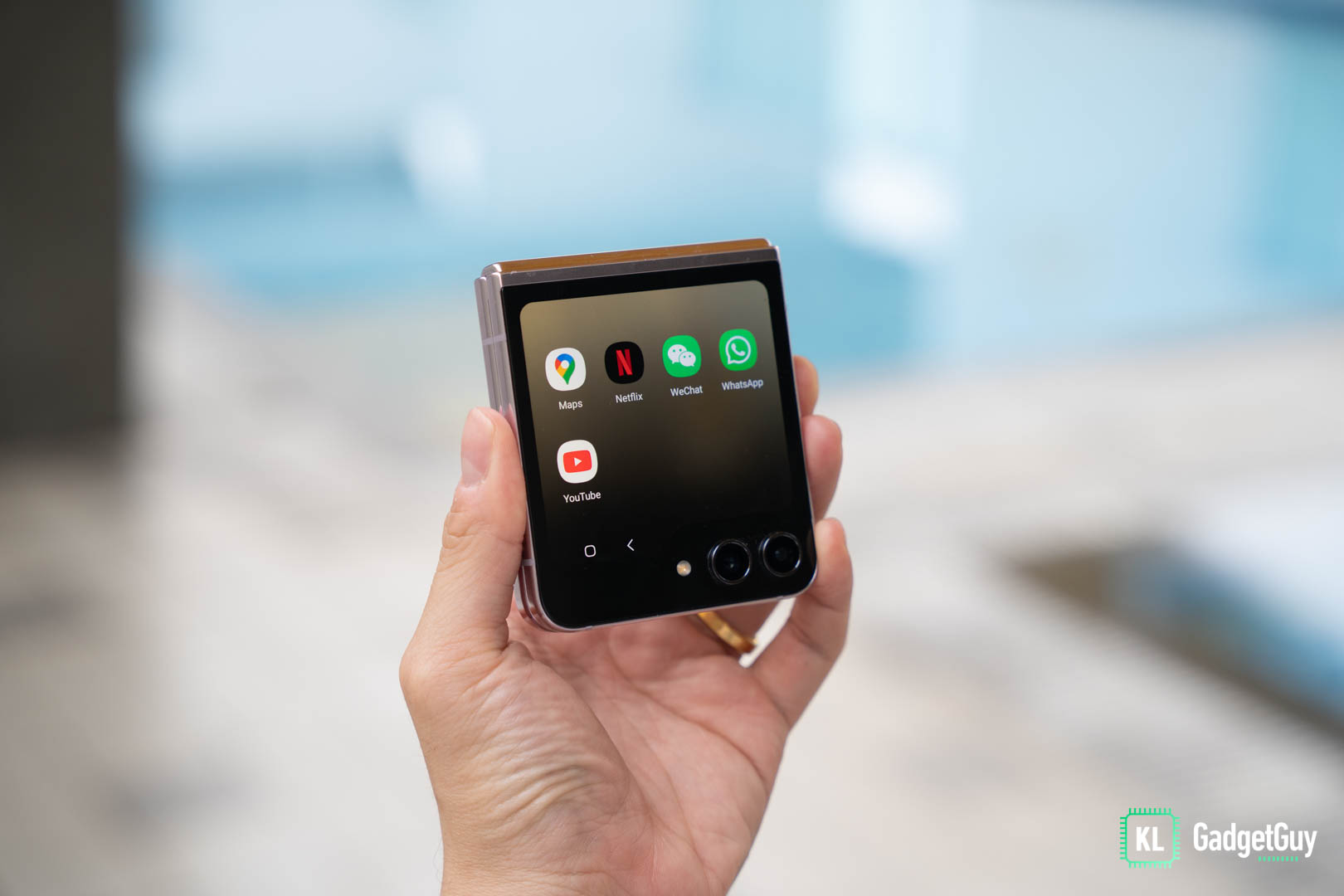 On my Z Flip5, I have the Direct Dial widget on the first screen so that I can call my favorite contacts with just a swipe and tap, then I have my recent call contact widget to access quickly call someone that I recently contacted, the third widget is the Calendar widget which I can quickly glance through my upcoming appointments and events, the fourth widget is the Alarm widget where I can easily enable my morning alarm before heading to bed, and finally, the Apps widget that lets me run Google Maps, WhatsApp and even binge watch Netflix on the Flex Window.
Run almost any app on Flex Window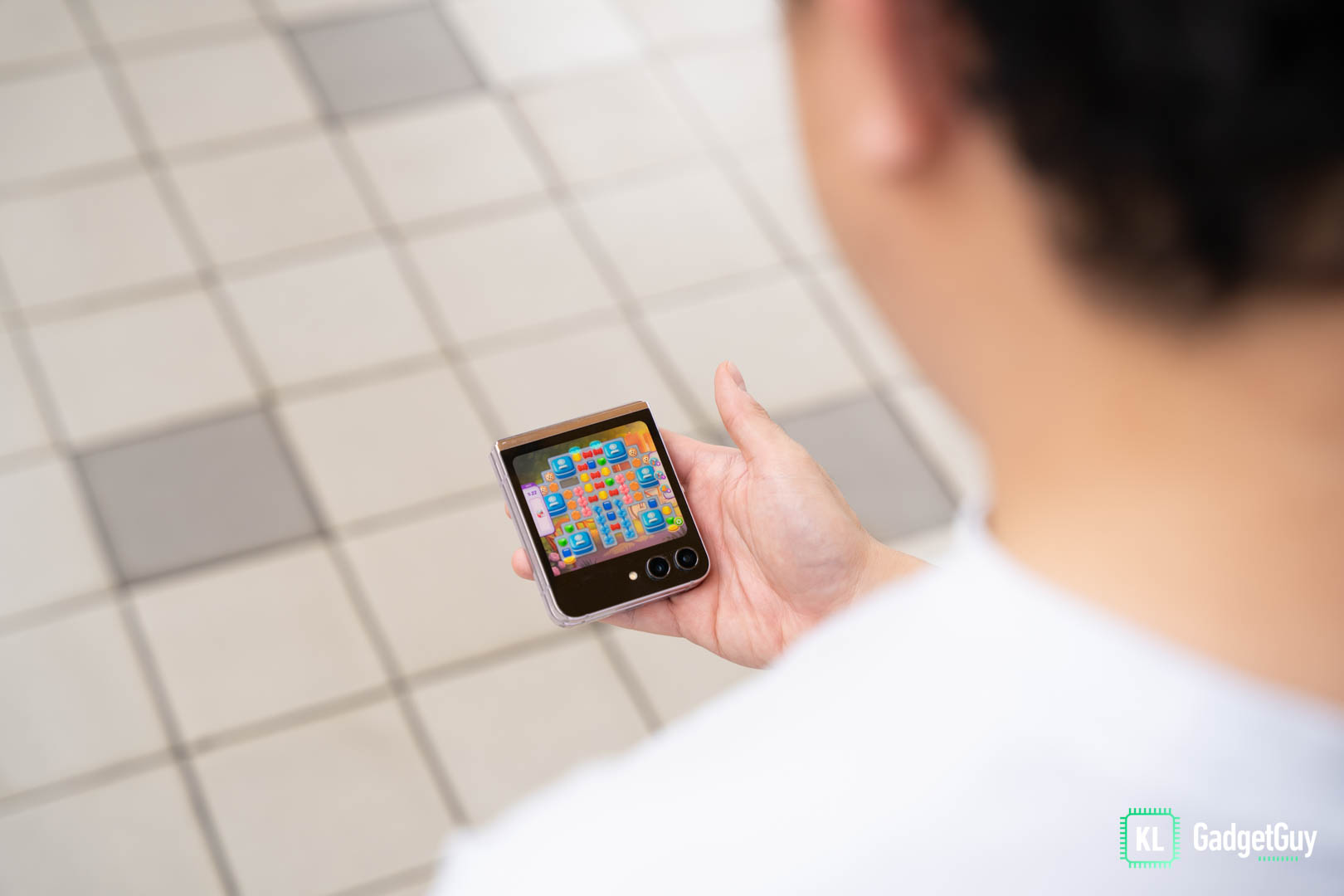 Speaking of running apps on the Flex Window, the default app widget only lets you run a number of supported apps, but don't let that stop you from running other apps, because the third fun thing you can do is to install a plugin called MultiStar, which can be downloaded on the Samsung Good Lock suite and adds on a new Launcher widget, it will let you enable almost any app to run on the Flex Window, and look at it, I can play games on it and check my Instagram feed without unfolding the phone.
Make Payments on Flex Window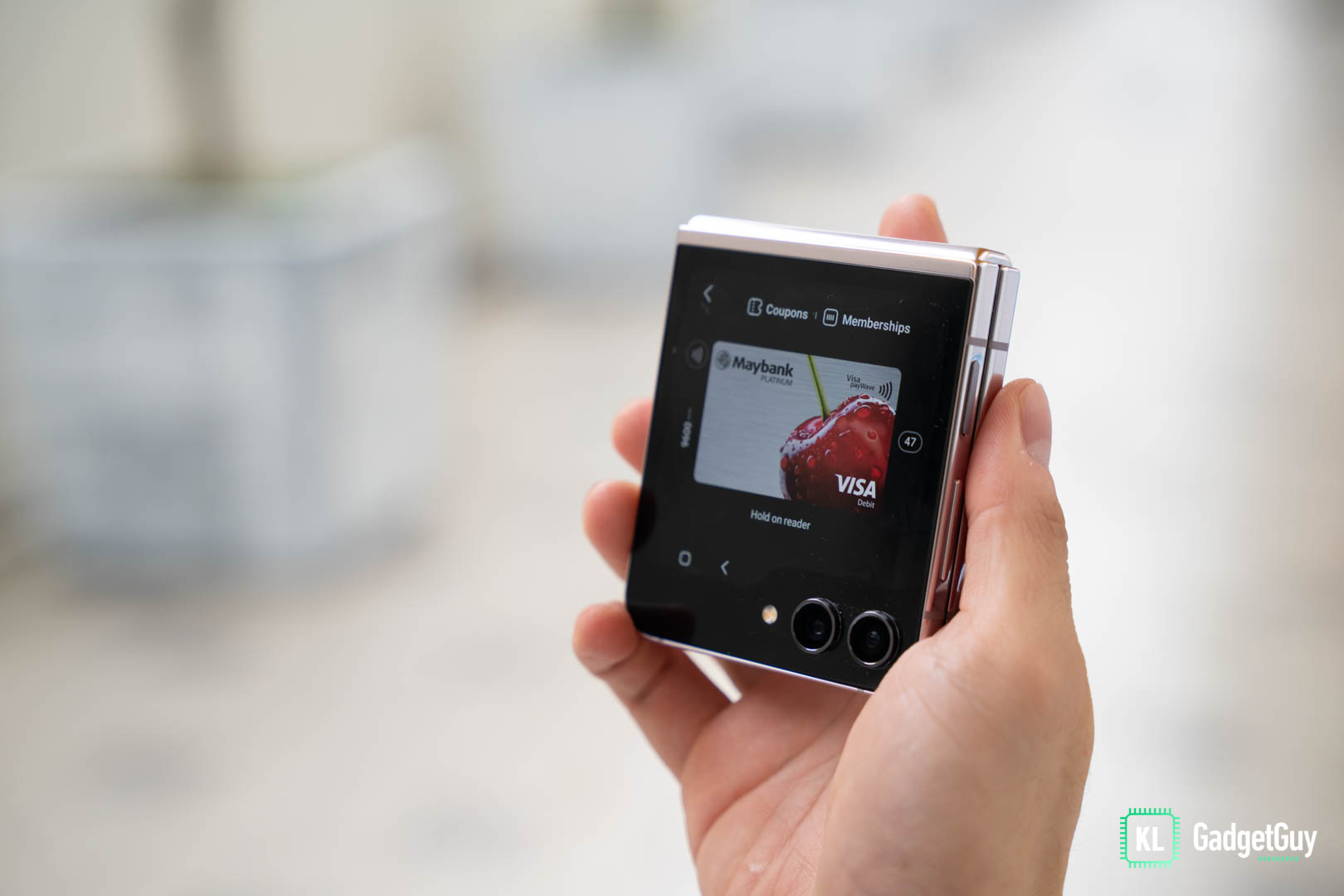 With the Galaxy Z Flip5, you no longer need to carry all your credit cards and membership cards in your wallet all thanks to the Samsung Wallet app, and the Flex Window allows you to access them by just swiping up from the bottom, making payments at the cashier a real breeze.
Take Better Creative Photos and Videos with Flex Cam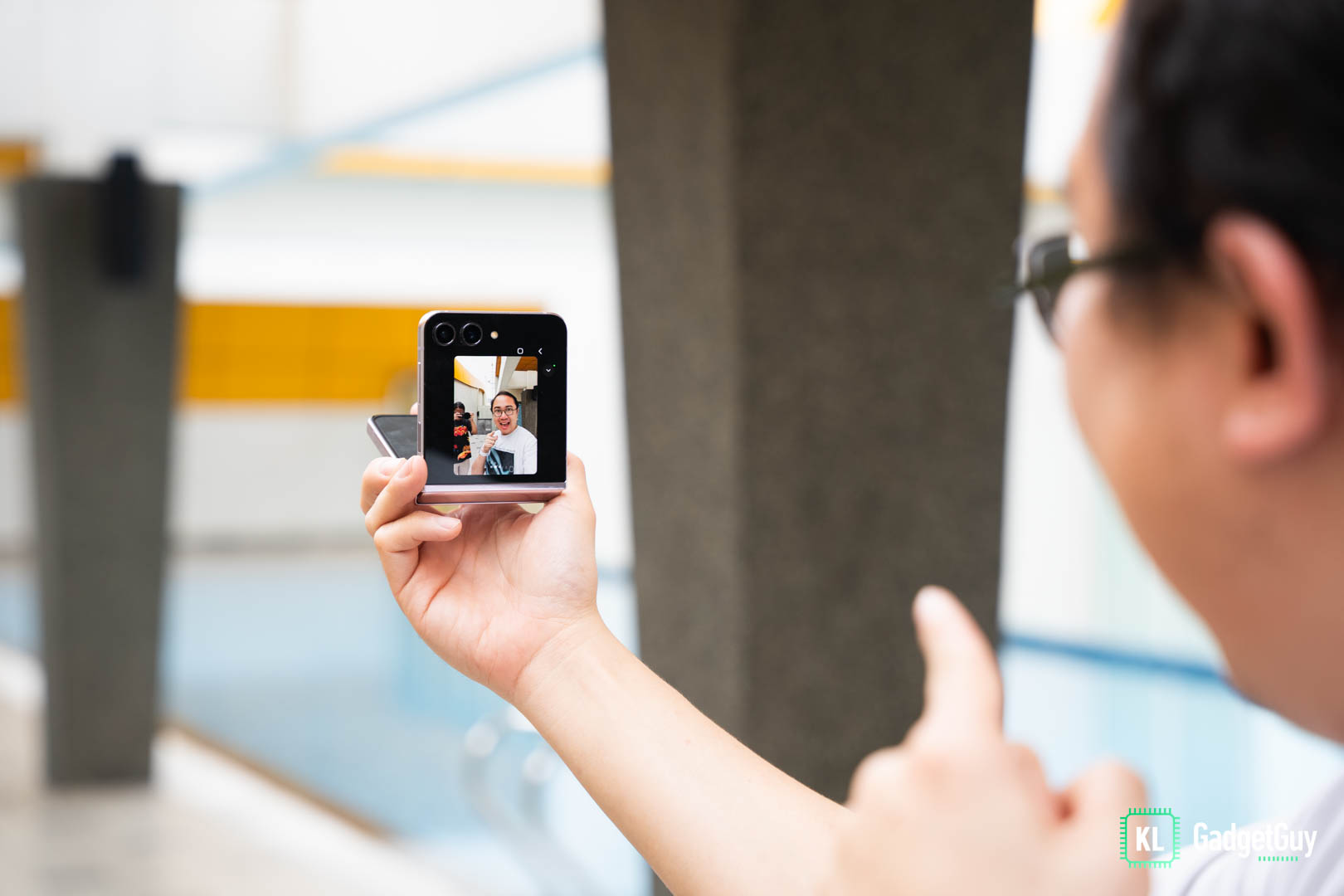 Finally, we gotta take pictures on the Galaxy Z Flip5, especially with the Flex Window, because there's just so many ways that you can frame your shots, be it putting on the floor to take a low angle ultrawide shot, clipping the phone on your shirt to capture a point of view shot, or even showing your friends how they look on the camera's live view, the Flex Window really lets you take creative looking pictures that's never possible on a regular smartphone.
Think you could do more cool stuff on the Galaxy Z Flip5? Tell us about it in the comments below.