Touch 'n Go officially launched RFID technology after a successful 18-month pilot program that involved 22 highways.
Using TNG RFID Tag, it'll accelerate the government's goal to enhance the highway experience via multi-lane free flow. Basically, the tag is attached to your windscreen/headlamp and scanned with an overhead scanner when you drive pass tolls. As the tag is linked to your Touch 'n Go eWallet account, there's no need for you to worry about reloading at physical locations; just make sure your TNG account has funds and the auto-reload feature is activated.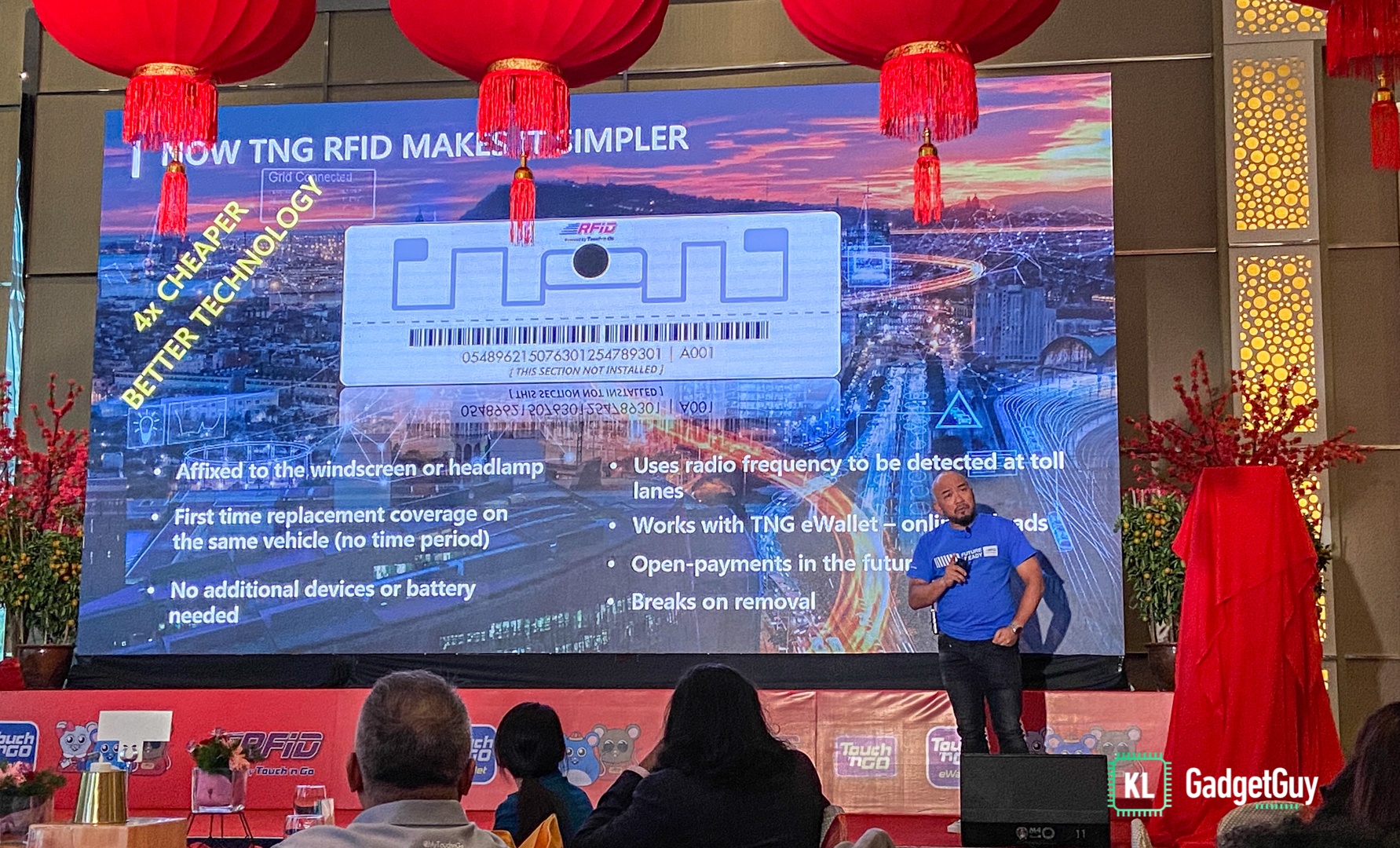 To celebrate the launch, TNG will also be offering a promotion that lets 40 winners walk away with RM2,500 Touch 'n Go eWallet credit. Five winners will be selected weekly from February 15 to April 15; you just have to get your RFID fitted to your car.
Apart from using your RFID Tag for tolls, Touch 'n Go is also planning on adding RFID support for parking, fuelling and drive-thrus. Touch 'n Go CEO Syahrunizam Samsudin said that  parking with RFID will be available in Q3 2020, fuelling with RFID in Q4 2020 and drive-thru with RFID in Q1 2021.
The TNG RFID is available for purchase at RM35 — four times cheaper than a SmartTAG. You also won't have to worry about batteries or tag thefts as it uses radio frequency for detection and it breaks on removal. You can get it from February 15 onwards at any fitment centers nationwide.