Here's the upcoming Google Pixel 6 and Pixel 6 Pro in the flesh – the company showed off the phones and announced its arrival to be sometime this fall.  
In terms of design, the Pixel 6 series looks phenomenal along with the wide variety of colours it will come in; the devices come in glass sandwich finishes and they have a camera bump that extends across the width of the phone.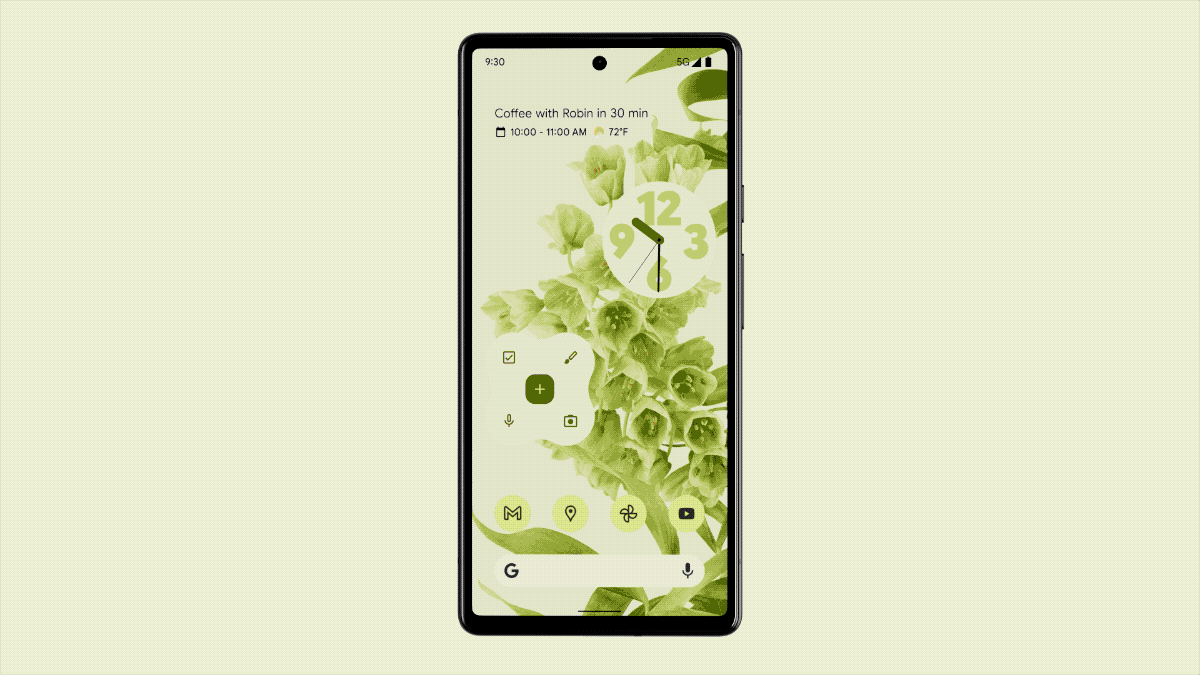 Over on the front, things look more familiar thanks to the obvious bezels and punch-hole camera that sits right in the middle of the top frame.  
Google is being stingy with the specifications, but reports say that the Pixel 6 will come with a 6.4-inch FHD+ 90Hz display, while the Pixel 6 Pro will sport a larger 6.7-inch QHD+ 120Hz panel instead. The latter also has a slightly curved display that blend into the phone's aluminium edges. 
For imaging, the Pixel 6 Pro should come with a 50MP wide lens, a 48MP telephoto camera, and a 12MP ultrawide shooter. The Pixel 6 will not have the telephoto lens, but its two other cameras will be the same as its sibling.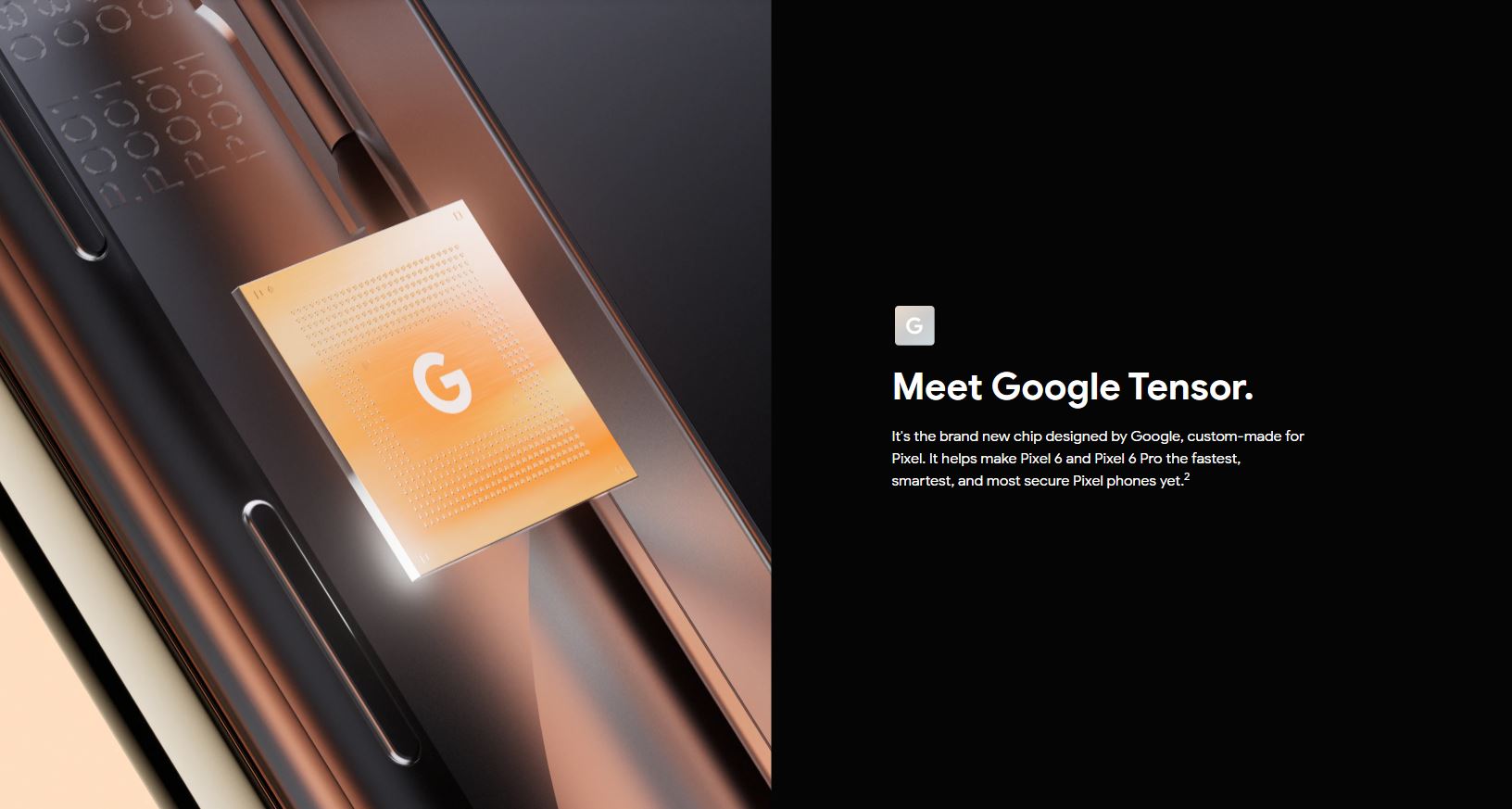 Under the hood is where things get interesting – for the first time, the phones will be using Google's own Tensor chips which is an SoC made completely in-house.  
This is the manifestation of the Whitechapel project – it isn't meant to take on the likes of the Snapdragon 800 series or Apple's A14 chips in performance; however, it's imbued with cutting-edge AI and machine learning algorithms that works is meant to work hand-in-hand with Google's own apps and software.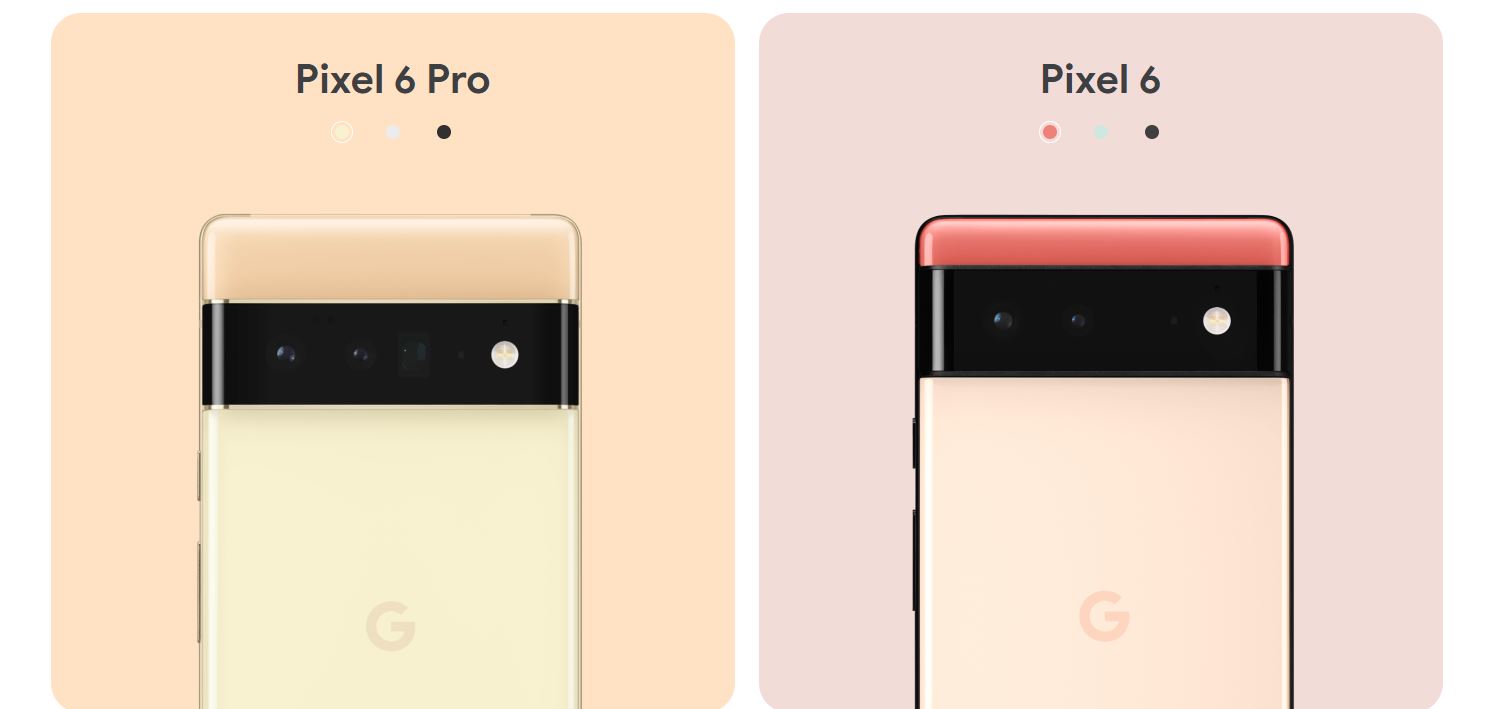 Also through AI and ML, the Tensor chip will be responsible in how well the phone takes photos, and we all know how well Pixels perform in the photography department. 
For now, that's all we really know of the Pixel 6 series as there is no official word on its pricing and exact availability yet, but stick around on our website as we'll bring you more updates on this in due time.