Introduced alongside the Galaxy Z Foldables, Samsung has officially launched the Galaxy Watch6 and Galaxy Watch6 Classic, designed to aid users in adopting healthier daily habits. The Galaxy Watch6 series incorporates holistic health features and impressive performance, encased in an elegant, modern design that showcases a larger vibrant display and a slimmer bezel.
A notable feature of both models is the inclusion of a larger selection of versatile watch faces and new band options, which further empower users in their wellness journeys. "With the new Galaxy Watch6 and Galaxy Watch6 Classic, we are delivering advanced health monitoring tools, now accessible right from the user's wrist," stated TM Roh, President and Head of Mobile eXperience at Samsung Electronics.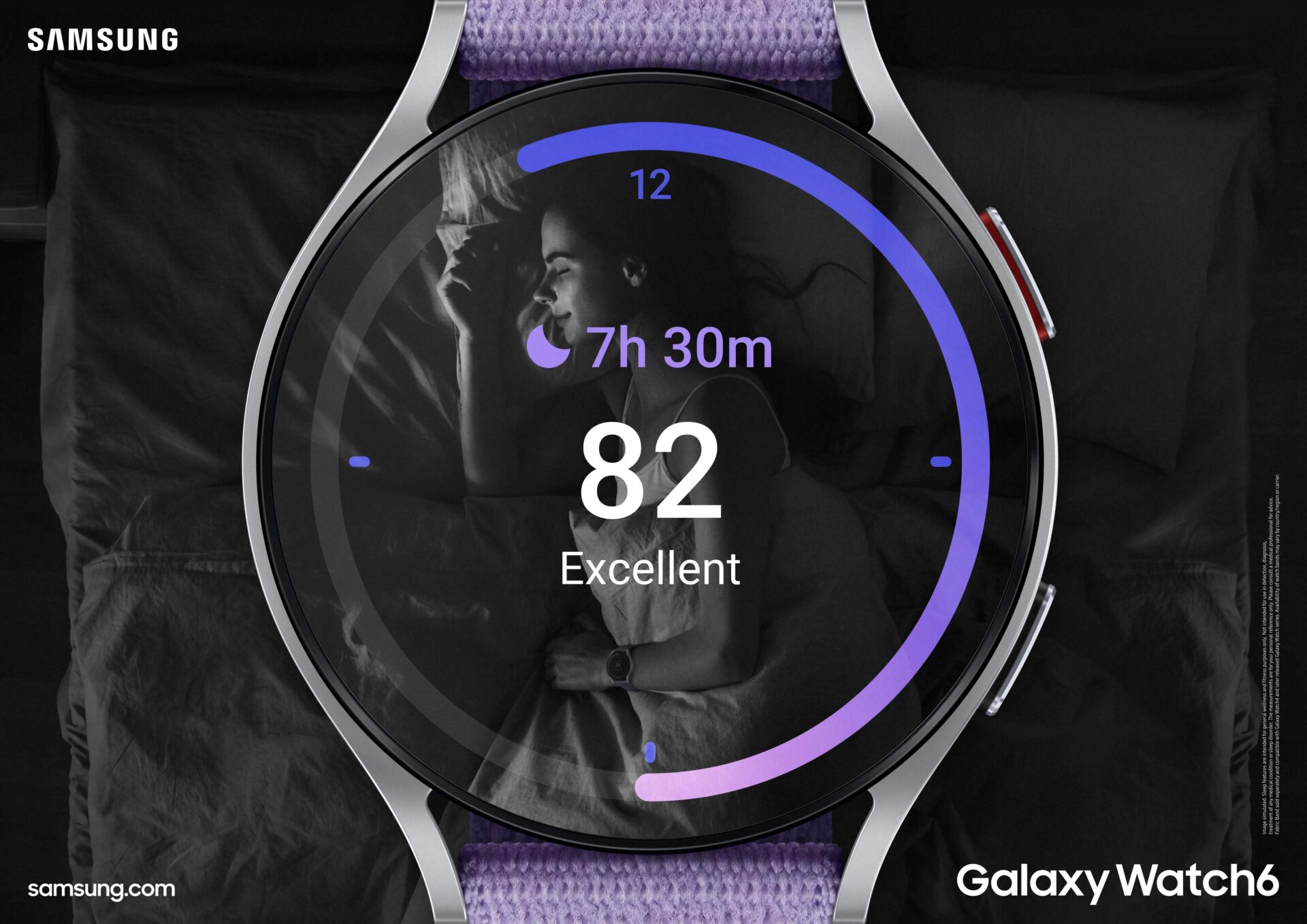 The Galaxy Watch6 series includes various features that promote healthier sleep patterns. Users receive personalized insights and actionable tips to improve their sleep, focus on building better habits, and create a conducive sleep environment. It offers a detailed analysis of sleep score factors such as total sleep time, sleep cycle, and awake time to ensure optimal physical and mental recovery.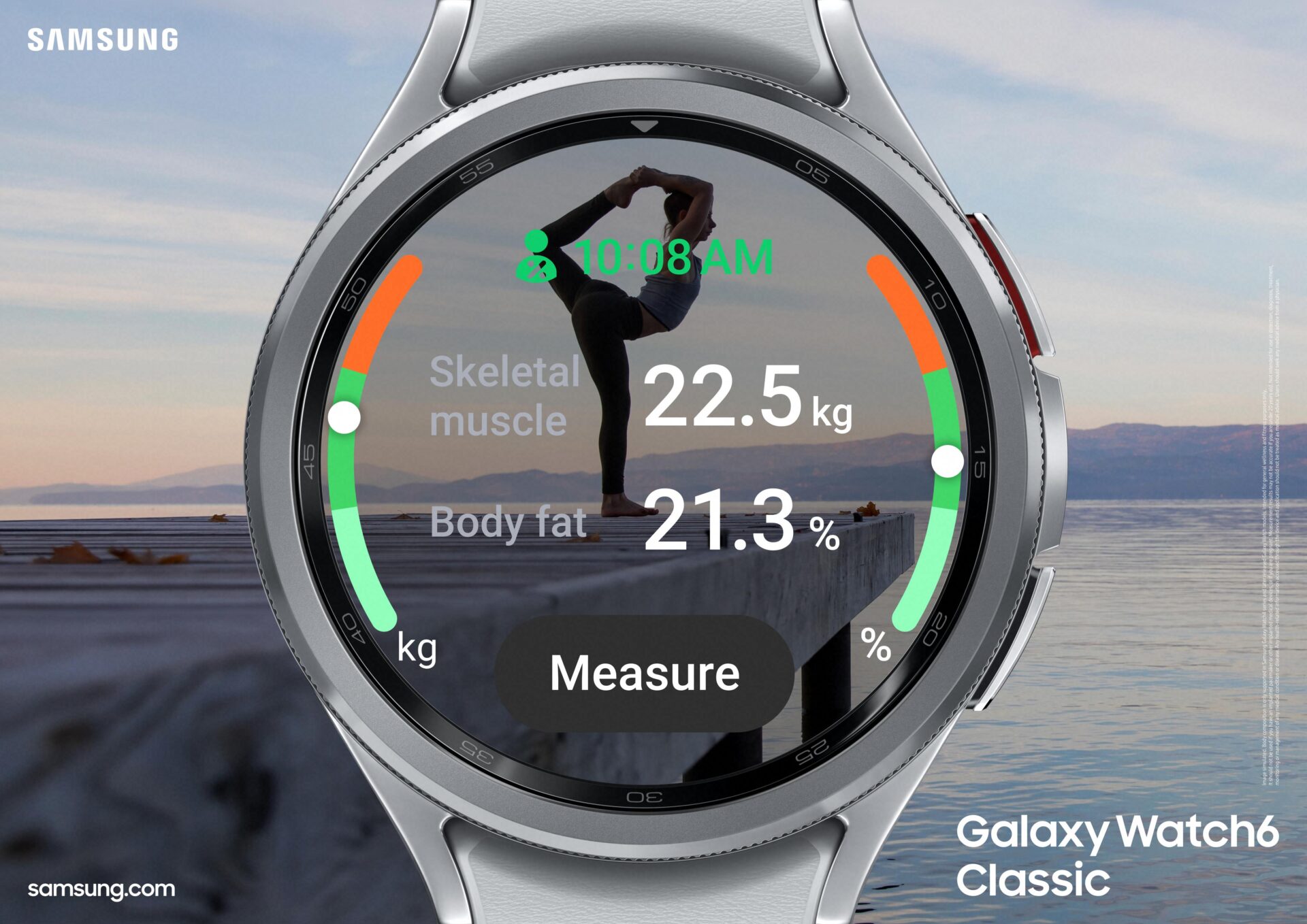 Further enhancing its wellness offerings, the series introduces an extensive array of personalized fitness features. Through a collaboration with Whisk, users receive tailored nutritional tips alongside comprehensive body composition measurements. Additionally, the new Personalized Heart Rate Zone feature allows users to customize their workout goals according to their individual capabilities.
In terms of design, the Galaxy Watch6 series sports a 20% larger display, enhanced processor, and memory for smooth, quick interactions. Both models come with a slimmer rotating bezel and over 704 unique combinations of watch faces and bands, available for customization on Samsung's website.
To support its larger and brighter display, the Galaxy Watch6 series is equipped with a larger battery and optimized battery consumption. Other notable features include the new Samsung Wallet, WhatsApp integration, and exclusive Google Calendar and Gmail apps on Wear OS.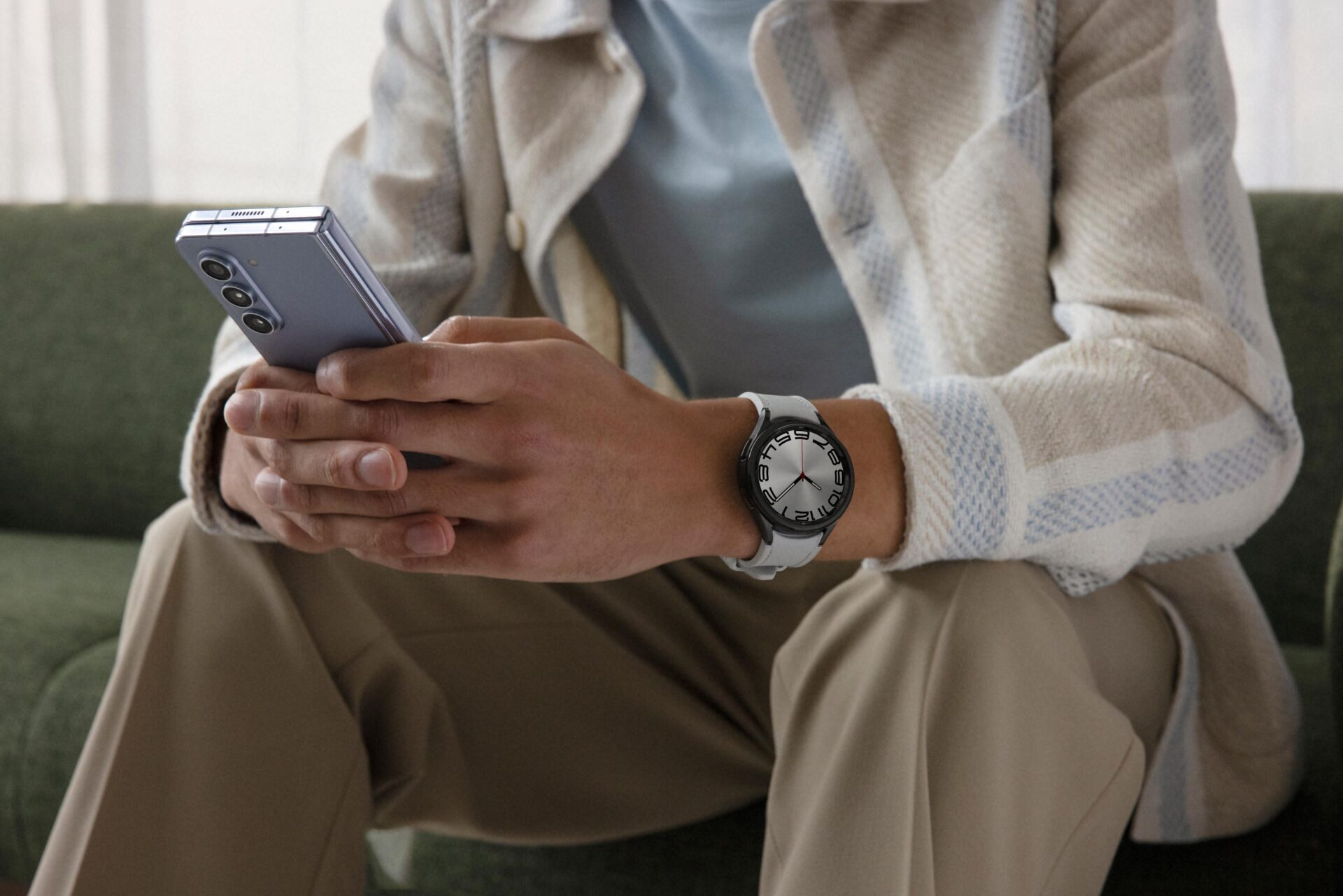 Samsung also ensures robust security measures with the Samsung Knox security platform to secure personal data on the watch. The Galaxy Watch6 and Galaxy Watch6 Classic will be available in Malaysia from August 18, 2023, with multiple color options and prices ranging from RM1,099 to RM1,799. Prices are listed as below:
Models
RRP
Colours
Galaxy Watch6 Classic

47mm LTE

RM1,799
Silver, Black
Galaxy Watch6 Classic

47mm BT

RM1,499
Galaxy Watch6 Classic

43mm LTE

RM1,699
Galaxy Watch6 Classic

43mm BT

RM1,399
Galaxy Watch6

44mm LTE

RM1,499
Graphite, Silver
Galaxy Watch6

44mm BT

RM1,199
Galaxy Watch6

40mm LTE

RM1,399
Graphite, Gold
Galaxy Watch6

40mm BT

RM1,099