Your pet may be your best friend at home, but you can't deny that another bestie is needed when they make a mess around your home with fur shed and food crumbles, which is why you should most definitely befriend the handsome Samsung BESPOKE Jet stick vacuum cleaner, it keeps your house spotless with its strong suction power and even comes with a pet tool to suck up your pet's fur shed.
Hygienic and Convenient with All-in-one Clean Station™
The BESPOKE Jet features an All-in-one Clean Station™ that not only charges and stores the vacuum, but also automatically empties the dustbin with an "Air Pulse" technology every time you dock it, which creates an effortless cleaning experience that keeps your hands and surroundings dust-free, while the dustbag can also be replaced easily when full.
Effortless Cleaning with up to 210W Suction Power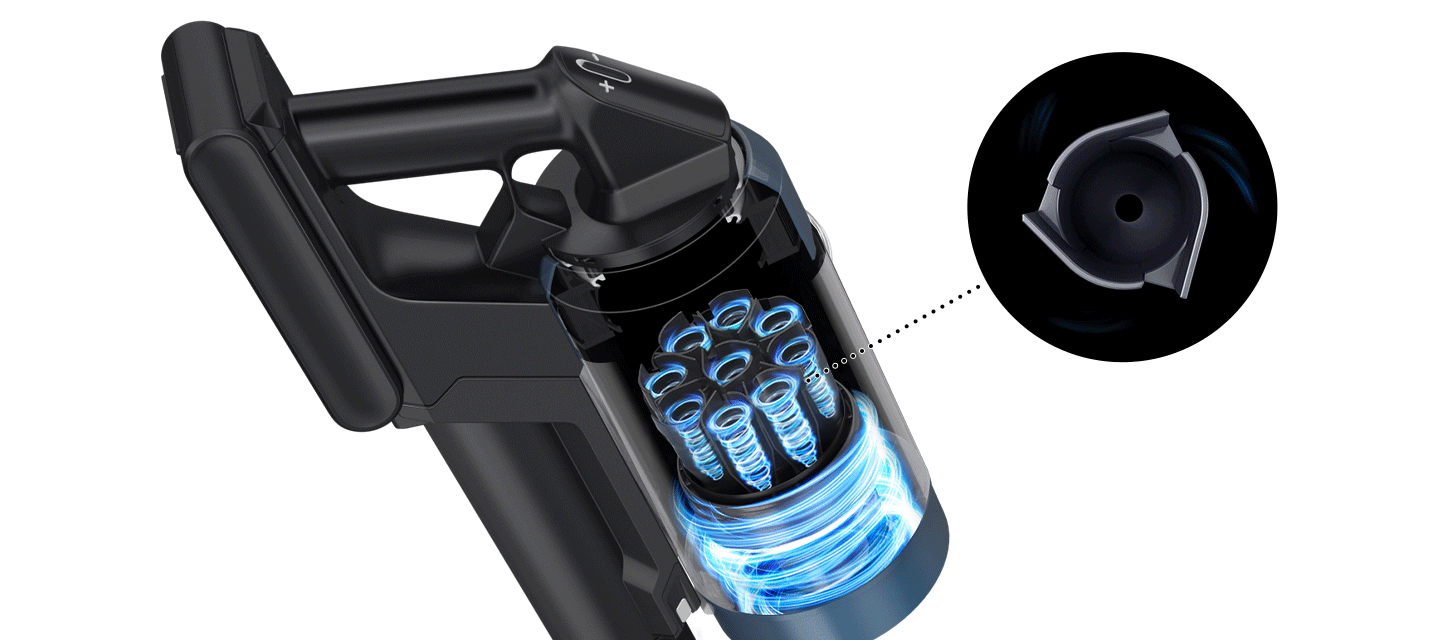 With a Digital Inverter Motor and Jet Cyclone, the BESPOKE Jet delivers up to 210W* of suction power that leaves no dust and fur on the floor, let alone those small pesky kibbles that your pet may have accidentally dropped.
The BESPOKE Jet also has a lightweight design that ensures anyone can handle it with ease while cleaning your home, while a telescopic pipe with three levels of adjustable height lets you reach higher areas of your home when you need it the most.
*Suction tested based on the IEC62885-2 Cl. 5.8 standard, tested at the inlet of the non-motorized tool, using Jet mode. Based on SLG Prüf- und Zertifizierungs GmbH tests.
Clean Air in your home with Multi-layered Filtration System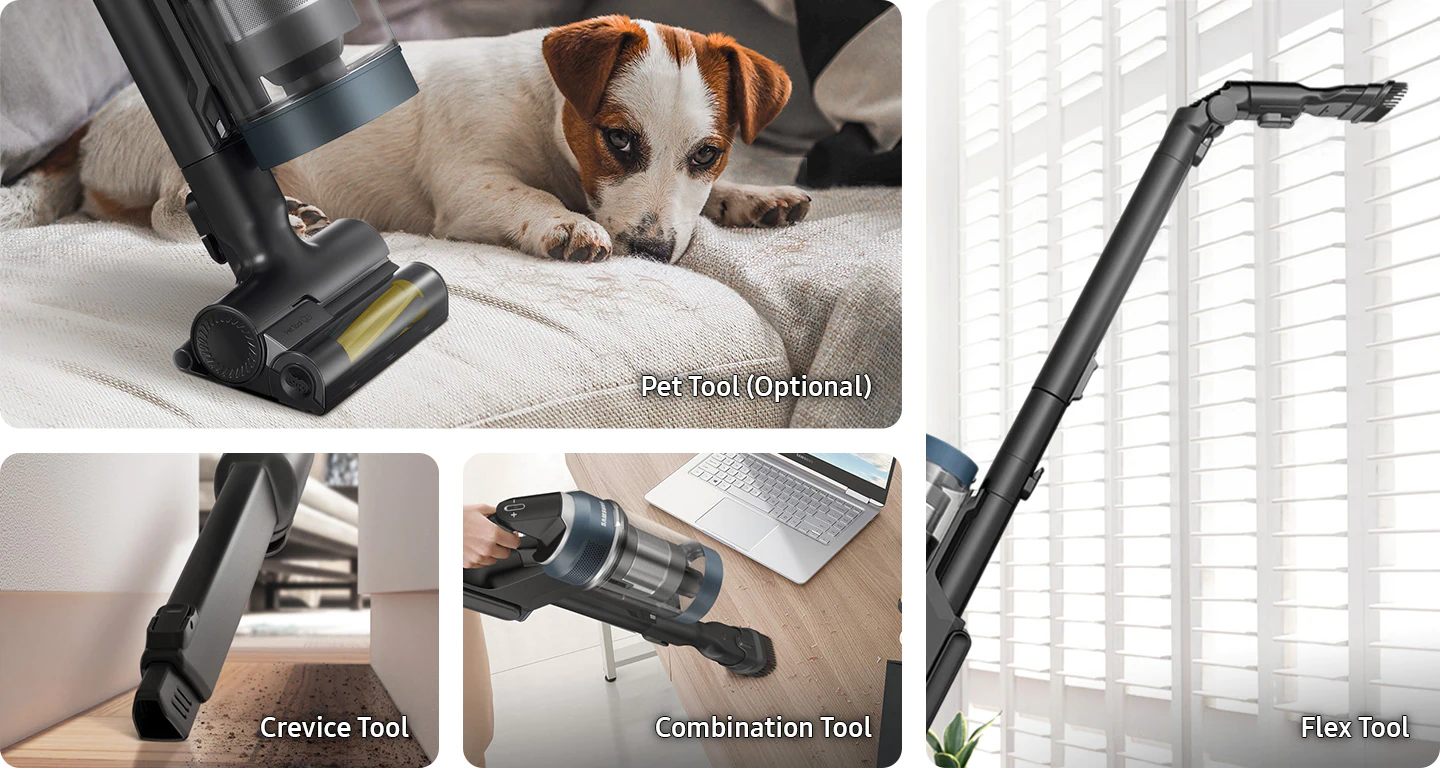 Having clean air is utmost importance when you have a pet at home, the BESPOKE Jet takes care of that with its Multi-Layered Filtration System, which consists of 5 steps that traps 99.999%* of dust** and reduces allergens***, releasing clean air to help you breathe easily whenever you vacuum your home.
Furthermore, the whole 0.5L dustbin of the BESPOKE Jet is fully washable to keep the unit hygienic to use****.
*Tested based on IEC 62885-2, CL.5.11 using the Jet mode by SLG Pruf- und Zertifizierungs GmbH. Results may vary depending on actual usage.
**Refers to dust particles in the size range of 0.5 to 4.2µm.
***Based on the Allergy UK Seal of Approval by BAF (British Allergy Foundation).
*****After cleaning, dry the fine dust filter completely for more than 24 hours in the shade before use.
For more information on how Samsung BESPOKE Jet can become your BFF at home, visit this link to learn more.