The ROG Phone 5 series has just been launched and there are three distinct variants to choose from this time around. 
ROG Phone 5
The regular model comes with a 6.78-inch FHD+ AMOLED panel that pushes a 144Hz refresh rate. On top of that, it also offers a 300Hz touch sampling rate and 24.3ms of touch latency, making sure your browsing and gaming experience is smooth. The panel is also HDR10+ certified and offers a 1,000,000:1 contrast ratio.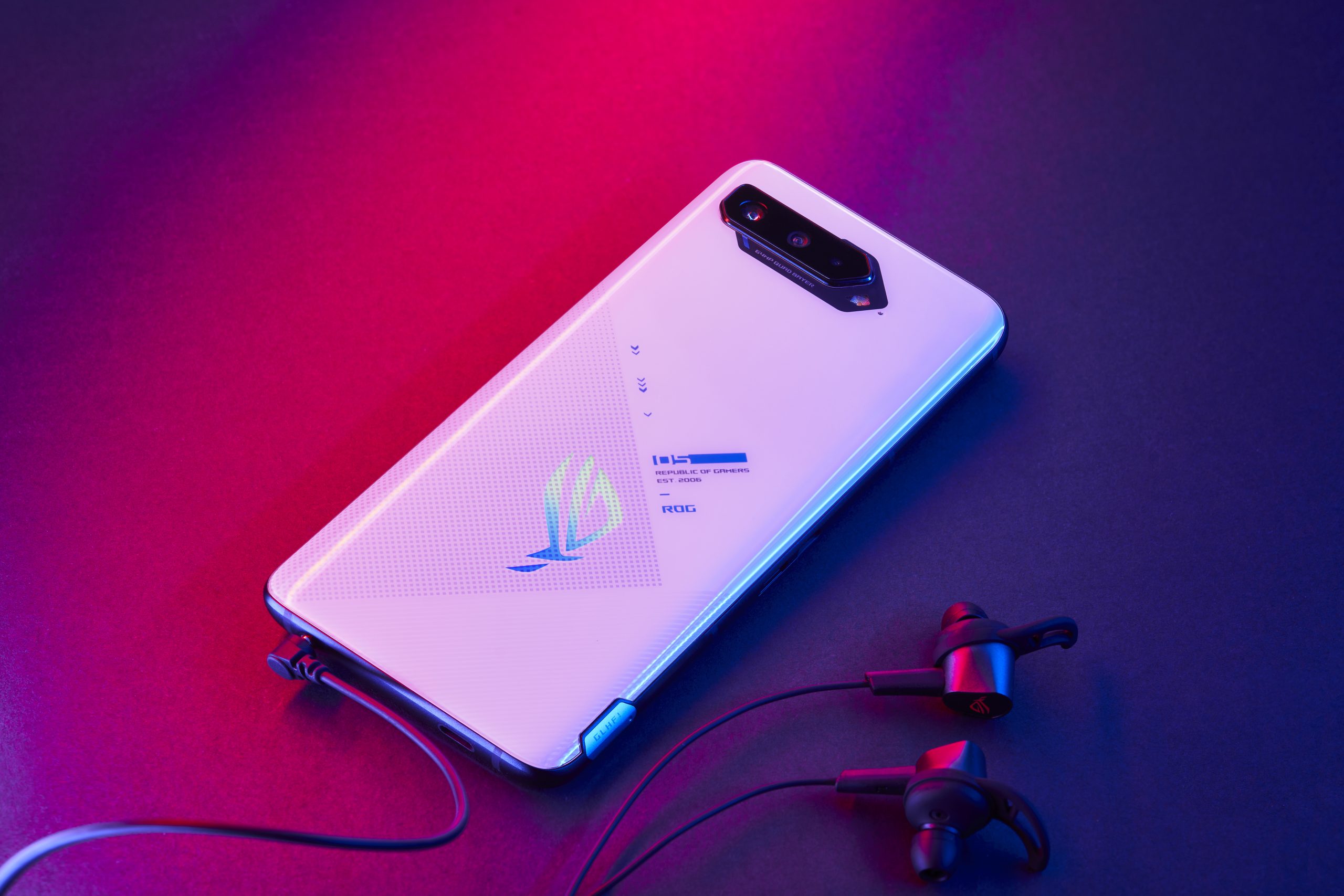 The device boasts an improved Aura RGB logo on the back that features the Matrix Dot design that's similar to the Zephyrus G14's AniMe Matrix cover – LED lights emit through a dotted mesh, and on the ROG Phone 5, up to two colours can be displayed at once. 
Under the hood is the powerful Snapdragon 888 chipset, up to 16GB of RAM and 256GB of internal storage. The phone also sports the new GameCool 5 thermal system that pushes any hotspots away from the users' fingers.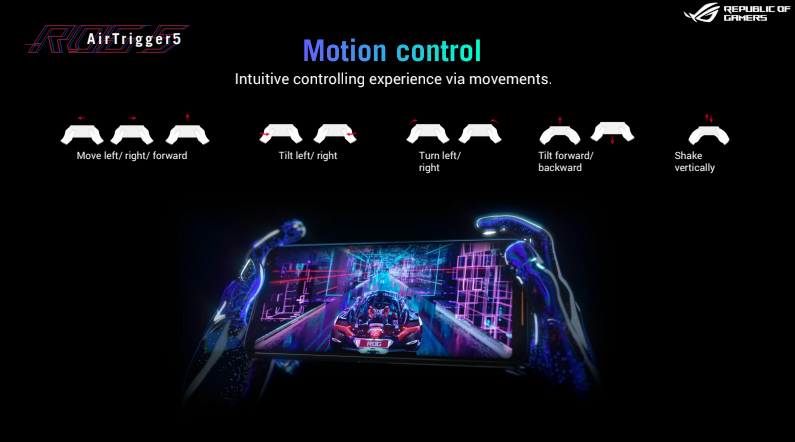 The ROG Phone 5 also comes with an improved Ari Trigger 5 system now has more sensors, and is placed closer to the edge, making it easier to reach for smaller hands. Also available are swipe and motion gestures which extends your array of control options.  
Powering the device is a sizeable 6,000mAh battery with support of up to 65W of fast charging. For imaging, you get a 64MP main lens, a 13MP ultrawide camera, a 5MP macro lens, and a 24MP selfie shooter.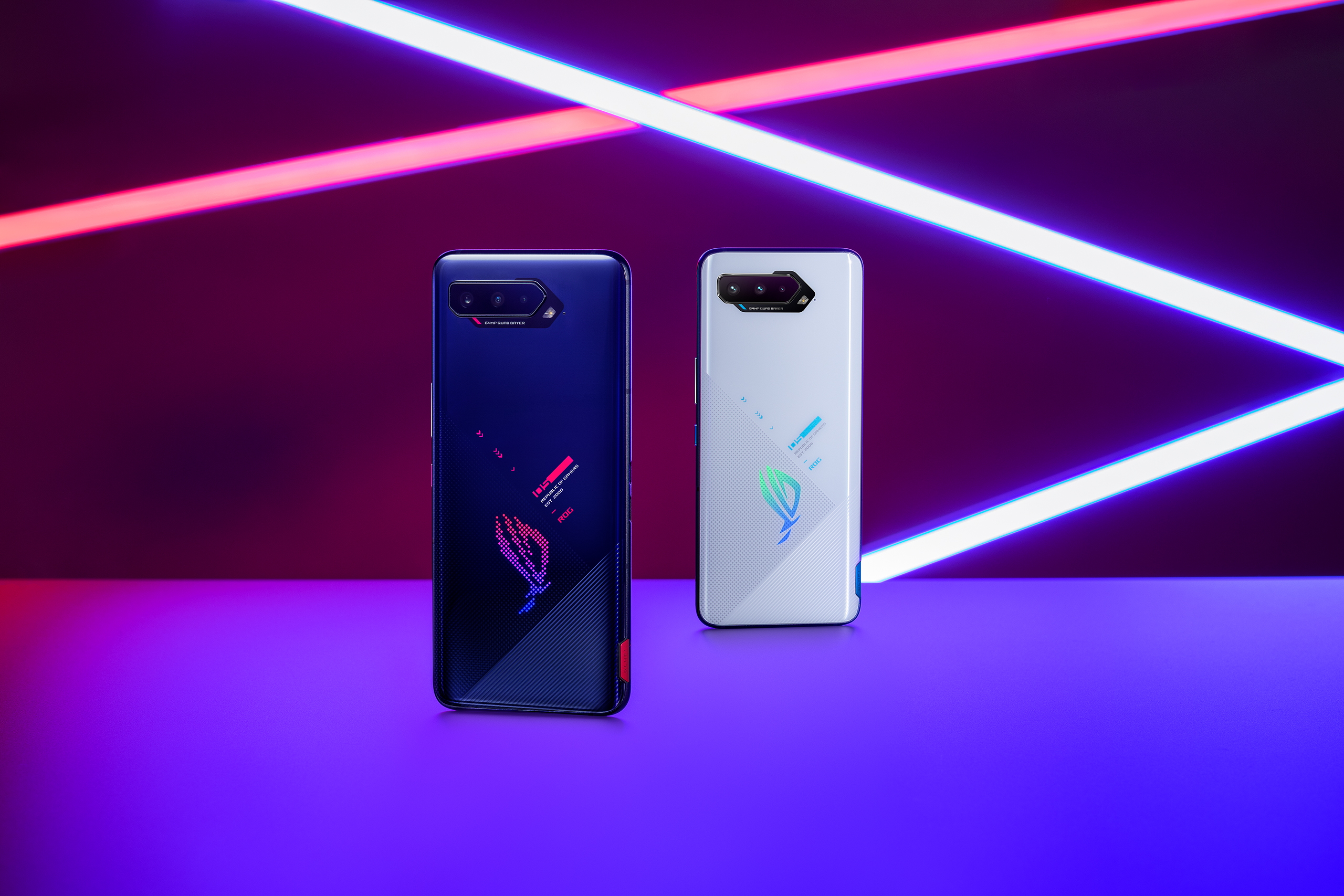 The ROG Phone 5 comes in Phantom Black and Storm white. The 8GB+128GB model is priced at RM2,999, while the 15GB+256GB model will cost RM3,799. Both variants will be available this April. 
ROG Phone 5 Pro and Ultimate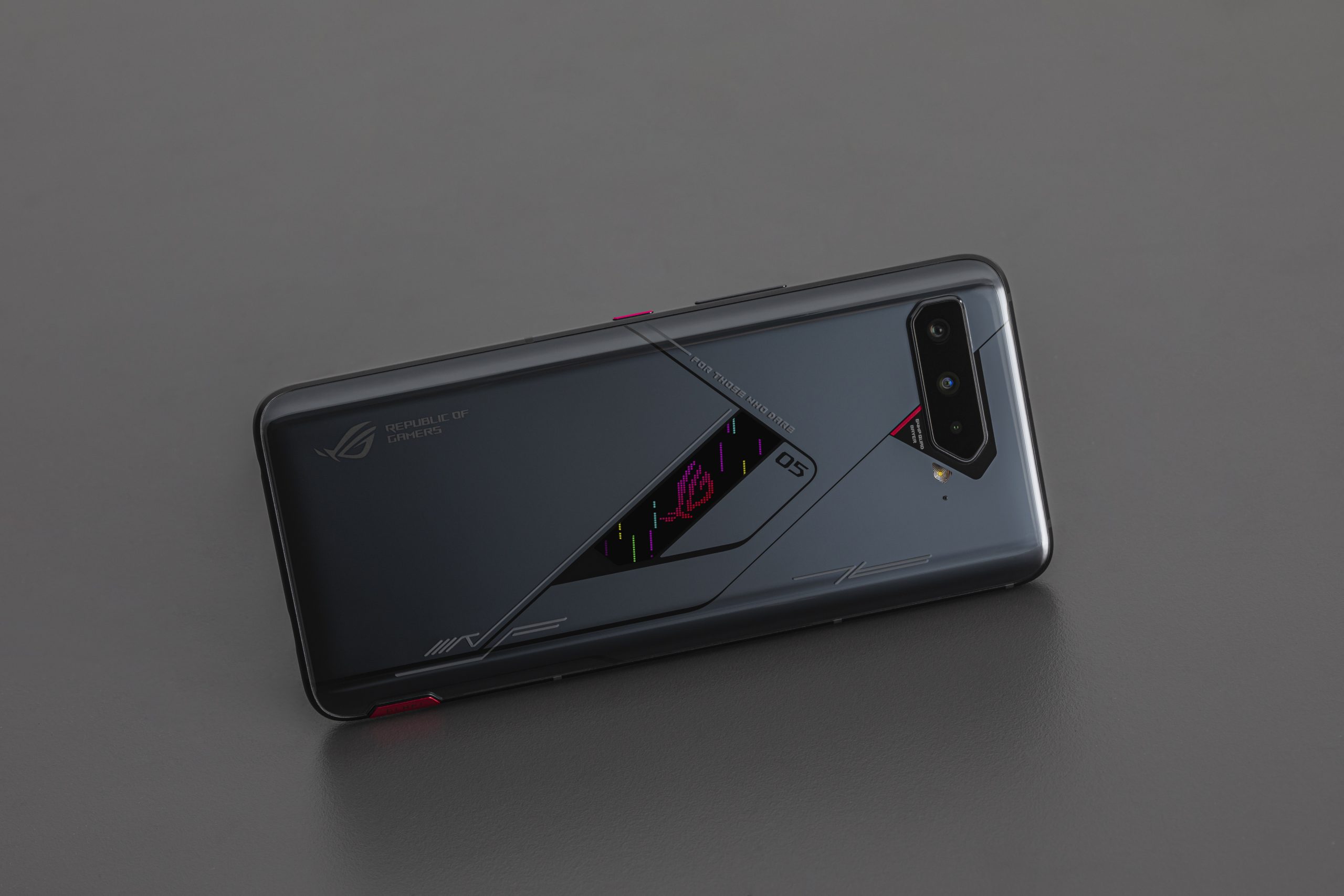 The higher-end models are similar in many ways – but the most telling difference is their design; Instead of a Matrix Dot back panel design, both the Pro and Ultimate phones come with the ROG Vision display that's essentially a small rectangular PMOLED panel that can be customized to display different images.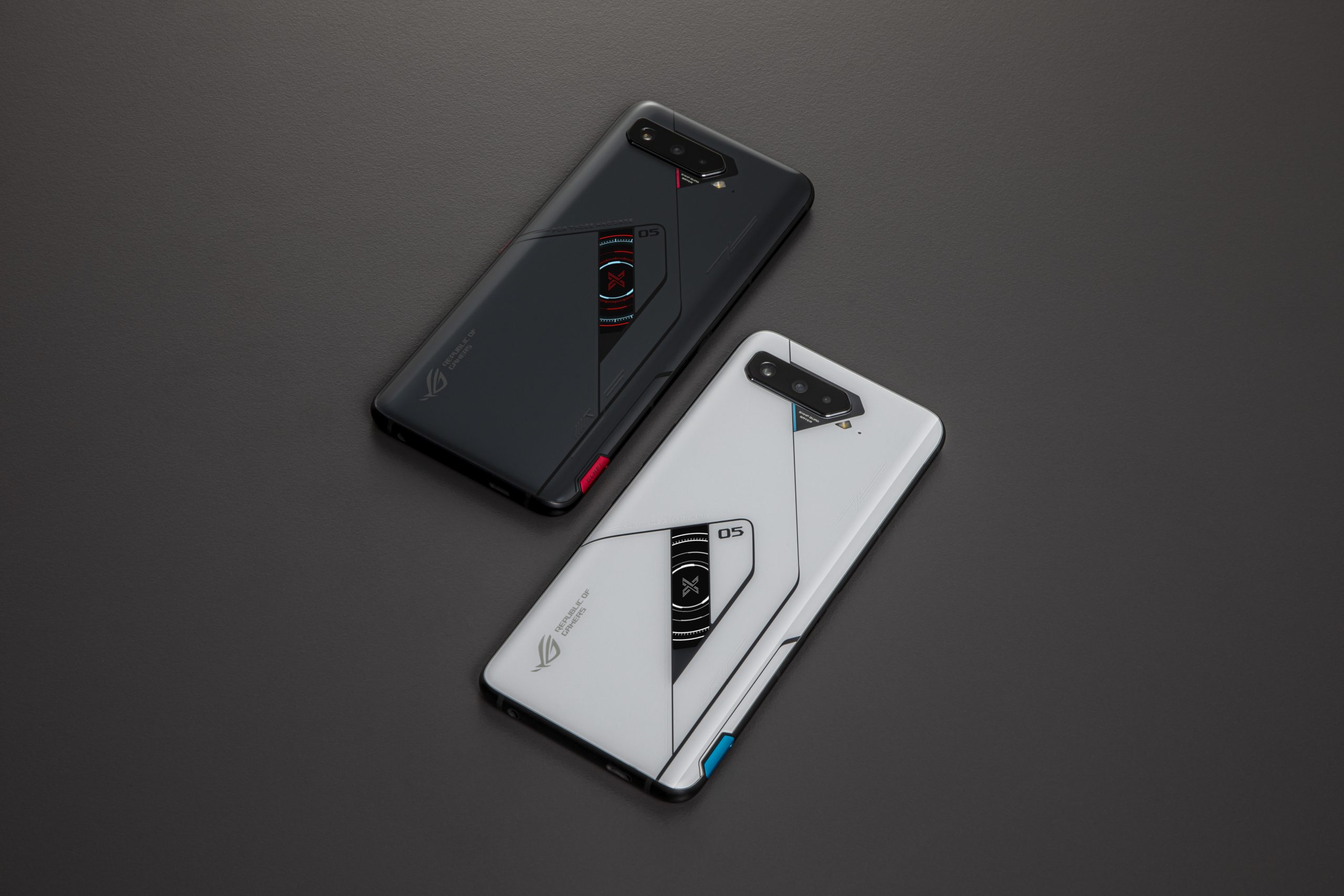 The ROG Phone 5 Pro comes in Black Space Opera, while the ROG Phone 5 Ultimate is a limited-edition phone and comes in matte white. 
The Ultimate edition phone comes with two extra capacitive sensors on the back of the phone; on top of that, the phone comes with a whopping 18GB of RAM! 
The ROG Phone 5 Pro is priced at RM4,499, while the Ultimate edition will cost RM4,999. Both variants will be available this May. The Ultimate edition will come with an AeroActive Cooler 5 like the Pro, but also gets you an ROG Ultimate Fan Gift Box. 
ROG 
AeroActive
 Cooler 5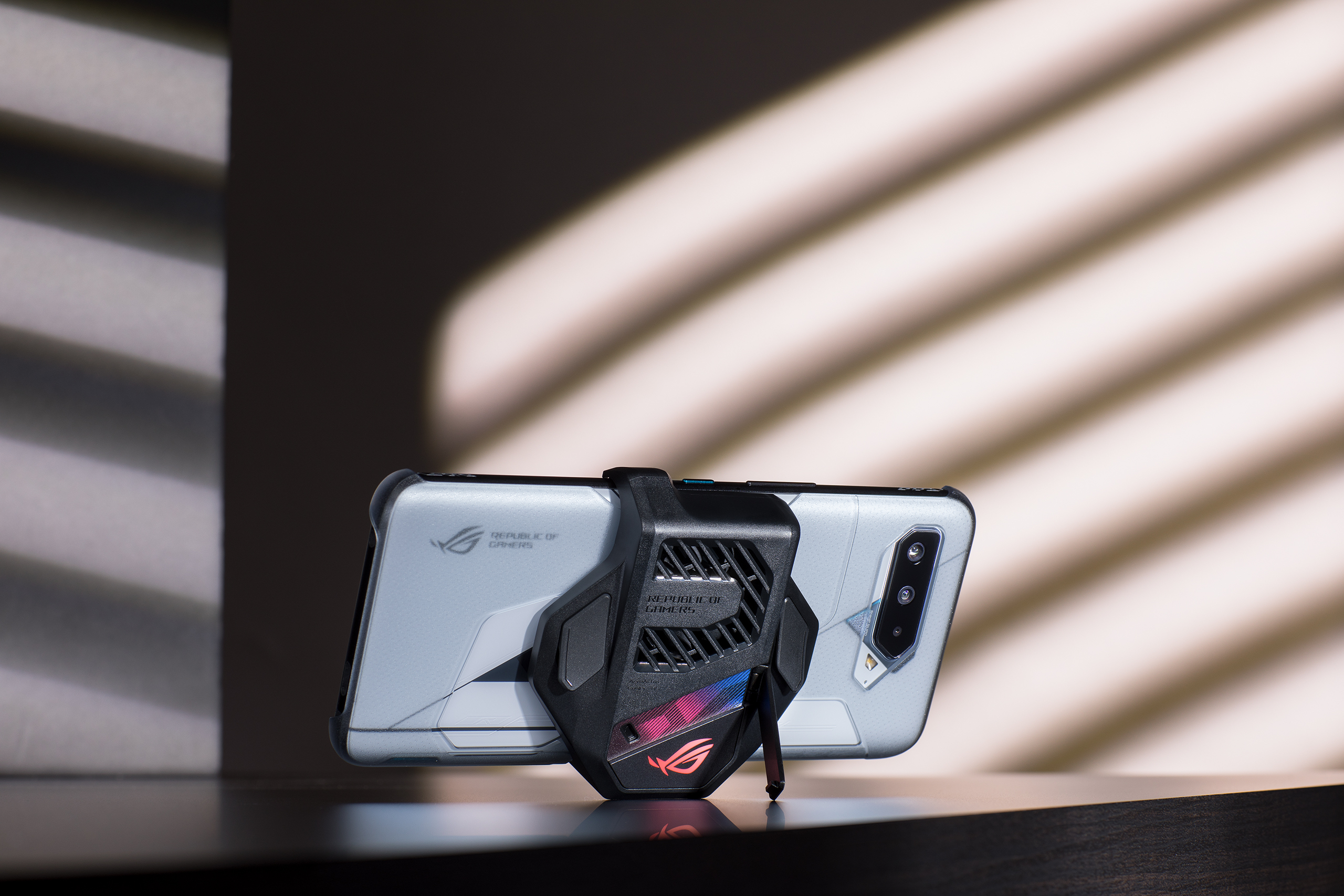 The de-facto external cooler for the ROG Phone gets a huge makeover and now boasts two physical triggers that can be mapped to different controls in-game. The cooler also takes on a larger shape, and ASUS claims it can give up to 15°C drop in surface temperature, and 10°C drop in CPU temps. 
Pre-order for the regular ROG Phone 5 will happen from 11 March until 25 March; your order will also snag you a free Kunai 3 GamePad which comes with a bumper for the ROG Phone 5.