Although the Nikon Z line of lenses hasn't been the most exciting in recent times, a few weeks ago Nikon announced one of the brand's most innovative releases yet.
The NIKORR Z 26mm f/2.8, affectionately called the 'pancake lens', is not only the lightest lens within the Nikon Z lineup, but also the thinnest auto-focus lens of any full-frame mirrorless camera. Weighing in at just 125g, and with a total length of around 23.5mm, it is inarguably the best portable lens you can carry for your Nikon Z camera.
With a focal length of 26mm, the lens allows you to capture a wide field of view that's perfect for those cityscape shots. Plus, the wide f/2.8 aperture allows more light to come into the sensor, allowing you to capture shots with less than favourable light conditions. The 0.2m minimum focusing distance will also help you get up close and personal with your subject.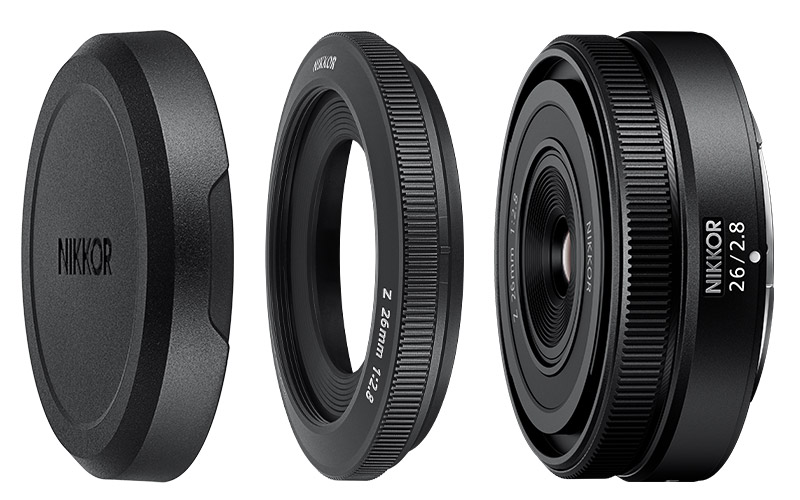 And if you decide to pair this lens with one of Nikon's APS-C cameras, such as the Nikon Z50 or Nikon Zfc, you'll get an equivalent focal length of 40mm, a great all-around perspective that can do everything from landscapes to stills to portraits.
The lens has a filter thread size of 52mm, and comes with an inconspicuous lens hood that allows it to maintain its small form factor.
It currently retails for 500 USD, which rounds up to about 2200 MYR. This makes it more expensive than Nikon's more budget 28mm and 40mm lenses.