If you are looking for a sleek yet affordable portable SSD for expanding the storage of your gaming console and PC, the Netac Z Slim is one that you should definitely watch out.
We received the 2TB model for review directly from Netac, they are a Shenzhen based company that has an impressive portfolio of storage and memory products, the company is established since 2010 and has presence in China, the US, Europe, Japan, South Korea and many other countries.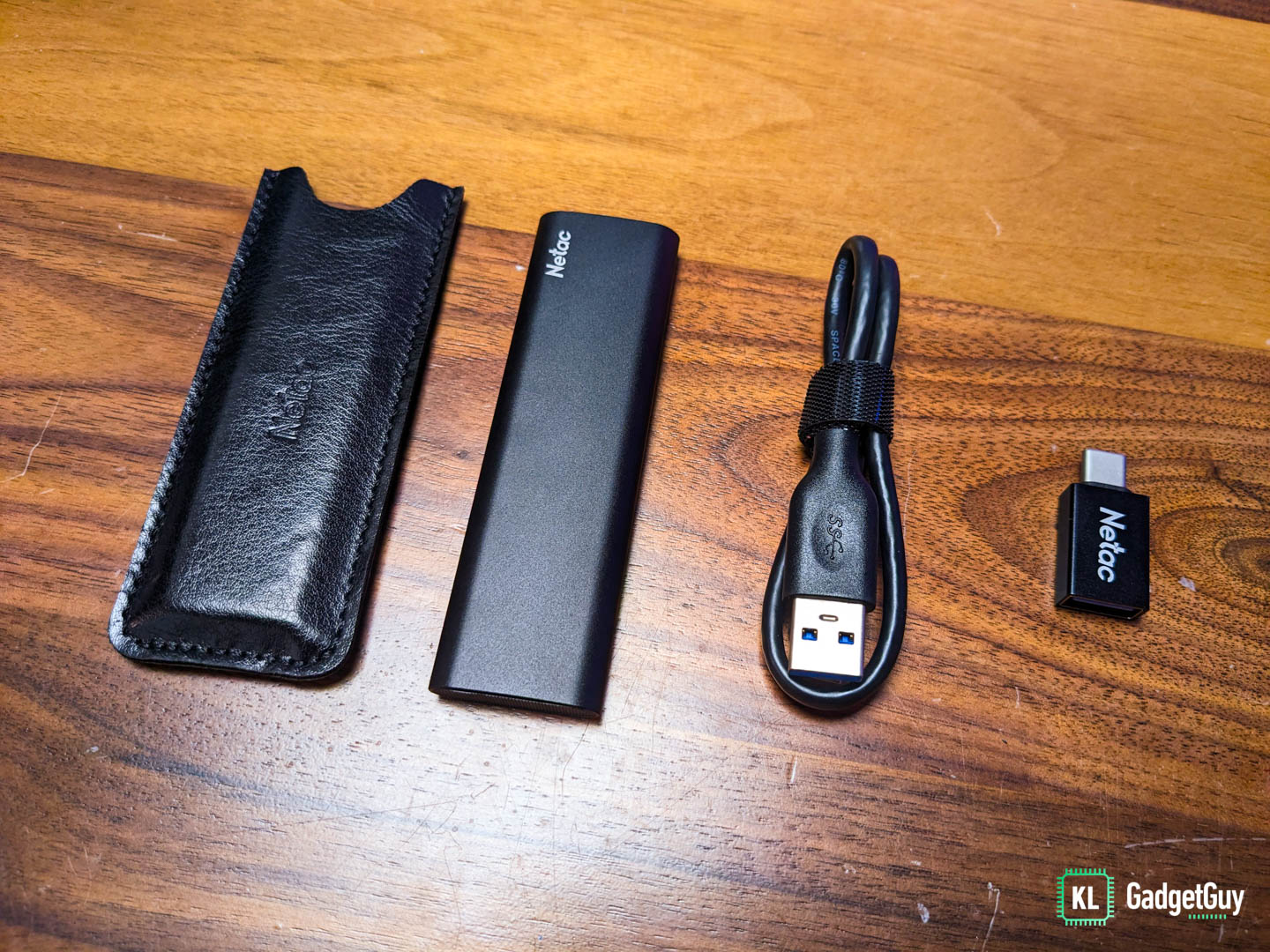 The Netac Z Slim comes in a very simple box that features the device and storage, while inside the box, you get a nice PU leather sleeve that prevents it from being scratched, a USB-A to USB-C cable and a USB-C adapter.
What impresses me the most is its lightweight and sleek form factor, it measures just 9mm thin and weighs 30g, and it certainly feels like you are just holding a M.2 2280 drive on your hand with a black aluminum case, there's also no flashy RGB lights or design accents, and all you get is a Blue LED activity indicator beside the USB-C port.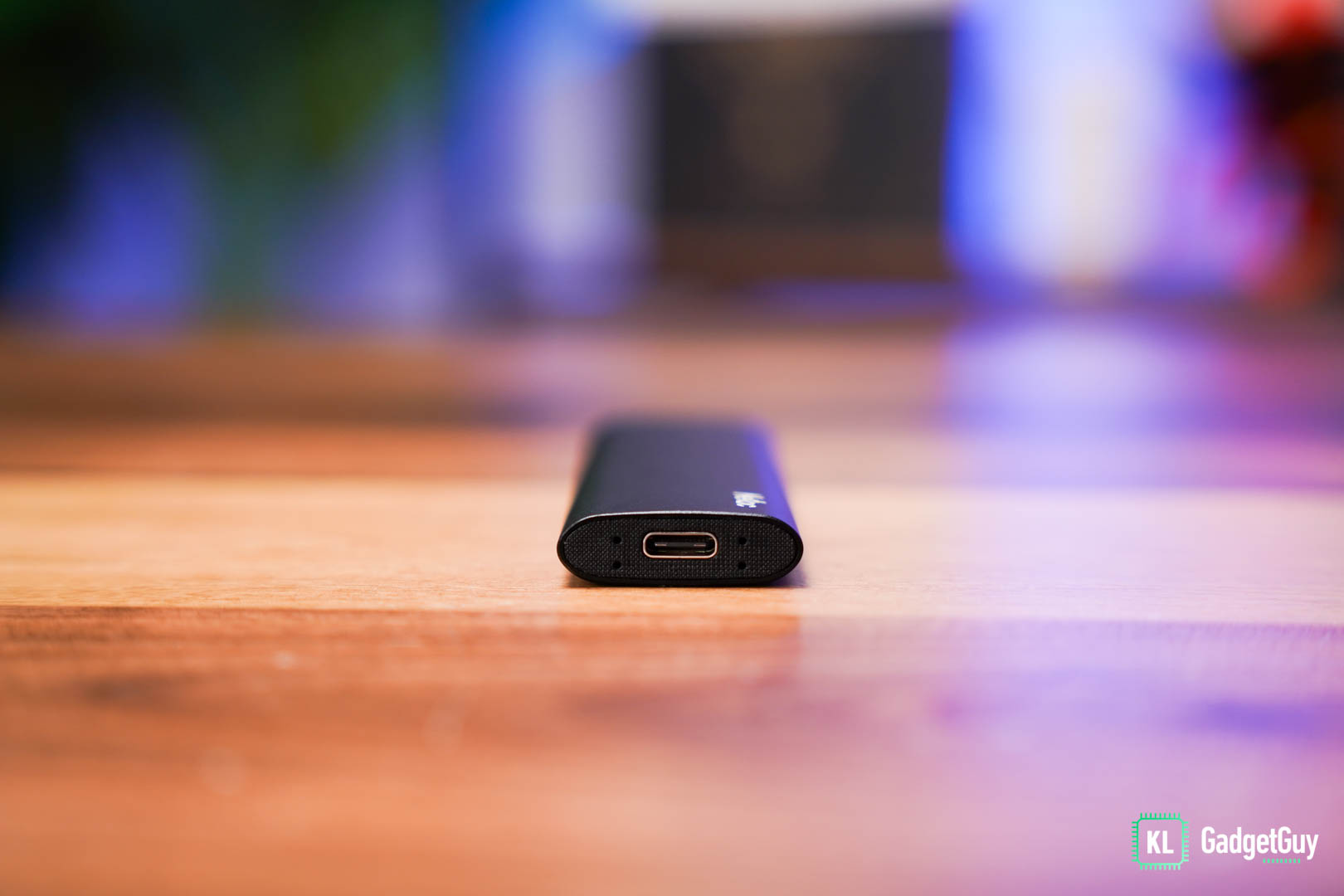 The Netac Z Slim is advertised to have a transfer speed of 550MB/s over a USB 3.2 Gen 2 port, which suggests that it is using a SATA SSD instead of an NVMe drive, though it is odd that Netac doesn't offer a NVMe variant as the port is capable of delivering up to 10Gbps of data transfer speeds, and I definitely understand that decision as the slim chassis could overheat a fast NVMe SSD.
Let's get to the benchmarking the drive. Using AS SSD as our benchmark tool, the Netac Z Slim 2TB is able to achieve up to 512.96 MB/s of sequential read and 471.23 MB/s of sequential write speeds, 4K random read speeds is a little disappointing though and surprisingly slower than 4K random write speeds, though thankfully Access Time is decent.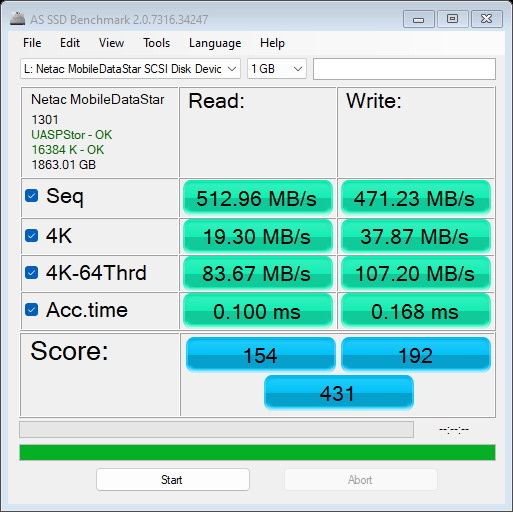 We continued to run the AS SSD Copy-Benhcmark which best simulates an actual file transfer, and as expected, the Netac Z Slim's performance in the Program benchmark, which copies a set of random files to the drive and took 9.7 seconds to complete.
The Netac Z Slim is available in storage capacities of 128GB, 256GB, 512GB, 1TB and 2TB, it comes with a 3-year warranty and retails from US$32.99 (RM152), our 2TB model retails at US$119.99 (RM553), which is extremely affordable for that amount of storage if you don't require NVMe drive speeds, and most importantly, its sleek form factor allows for convenient storage.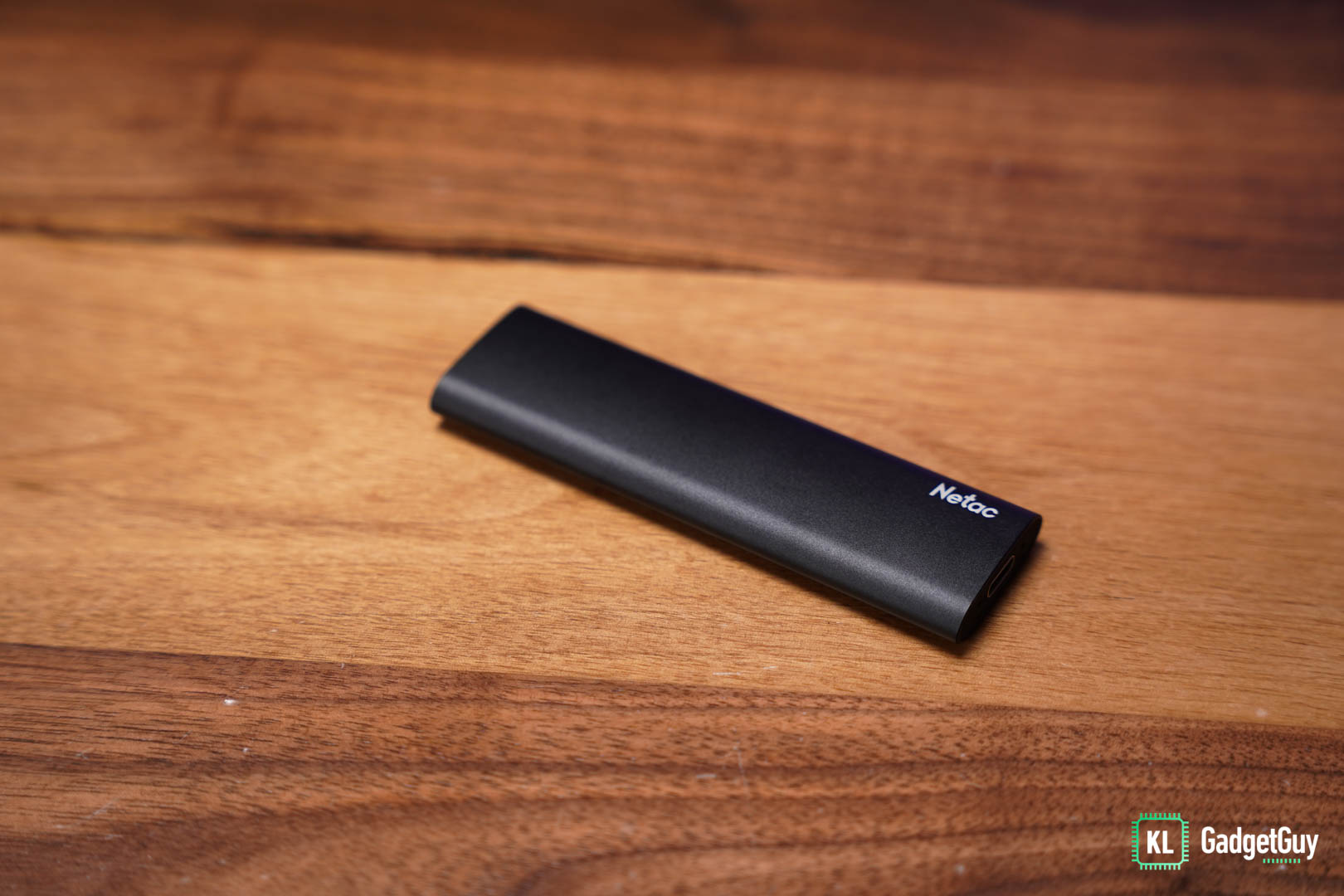 The Netac Z Slim can be purchased at Lazada and Shopee, and we recommend getting it from CUDO Technologies as per our link, it is cheaper than purchasing from Netac's store on Amazon but sadly there's no stock for the 2TB model at this time of writing.
Overall, the Netac Z Slim is a decent portable SSD that we highly recommend as your gaming console and PC's external storage.